I love to blog and have been blogging for quite a few years now. Growing up I always loved writing and reading. Making up stories and writing a diary. Although back in the 80's and early 90's there was no such things as the Internet. No social media and no blogs. I didn't believe that writing could be anything more than a hobby.
When I became a Mum I spent hours reading parenting blogs. They always made me feel less alone. Whilst I didn't have my children particularly young I was the first of my friends to have a baby and felt a little lost. The Internet was this huge pool of information and not just from people trying to sell me stuff but from real life Mums just like me. Parents who were struggling to breast feed or settle their baby to sleep at night.
One day around the time Meme was starting school I thought I would write my own and that's when Memeandharri.com was born. I wanted to capture this huge milestone in our life. I wanted to remember all the toddler years with Harri and maybe most importantly I wanted to have a little something for myself.  As wonderful as Motherhood is, you without a doubt lose yourself a little.
My blog is very much a hobby. I have had the opportunity to work with so many amazing brands and also make a small income. I remember the first time a business contacted me and asked me to review a garden game (which I still use now many years later!!) and I was so excited. We have attended lots of fun events and discovered some amazing small businesses. There is nothing better than when I receive a message from someone saying 'I bought that toy you was advertising and my children love it.' or 'thanks for talking about your toddler's meltdowns – mine do this too.'
For me most importantly is that I have captured so many memories. Trips to see Father Christmas, Learning to ride a bike, our journey as a family of five. My blog has also been a little bit of therapy for me. Struggling with baby loss, redundancy and low confidence. Writing how I feel helps make me feel better.
Whilst time is still always going to be an issue until my youngest starts school I really hope to try and start growing my blog more. This Summer I have been trying to look at my blog with more of a business mind. Paying attention to who visits my blog and why. Learning more about SEO and finally getting my head around Pinterest.
Turning your blog into a business is not as easy as some people make it look. It takes a lot of time and commitment. Being a Mum to three kids my blog is at the bottom of a very long list. I have said this before but it is like any job, you get out what you put in. However I know this wont always be the way. My time will come and for now I will continue to work away on it snatching an odd hour here and there and learning a little along the way.
Sticker It have sent me these beautiful stickers with my logo on which I love. Sticker It sells custom made stickers in all different shapes and sizes. If you are anything like me who needs a little guidance on what sticker is best for what purpose, Sticker It are perfect for you. Their website is full of advice and different options explained nice and simple. They even supply Environmentally friendly stickers.  These beautiful stickers have definitely made me realise how far I have come and I couldn't be more proud of myself. (They have also reminded me that I am in desperate need of a new updated logo!)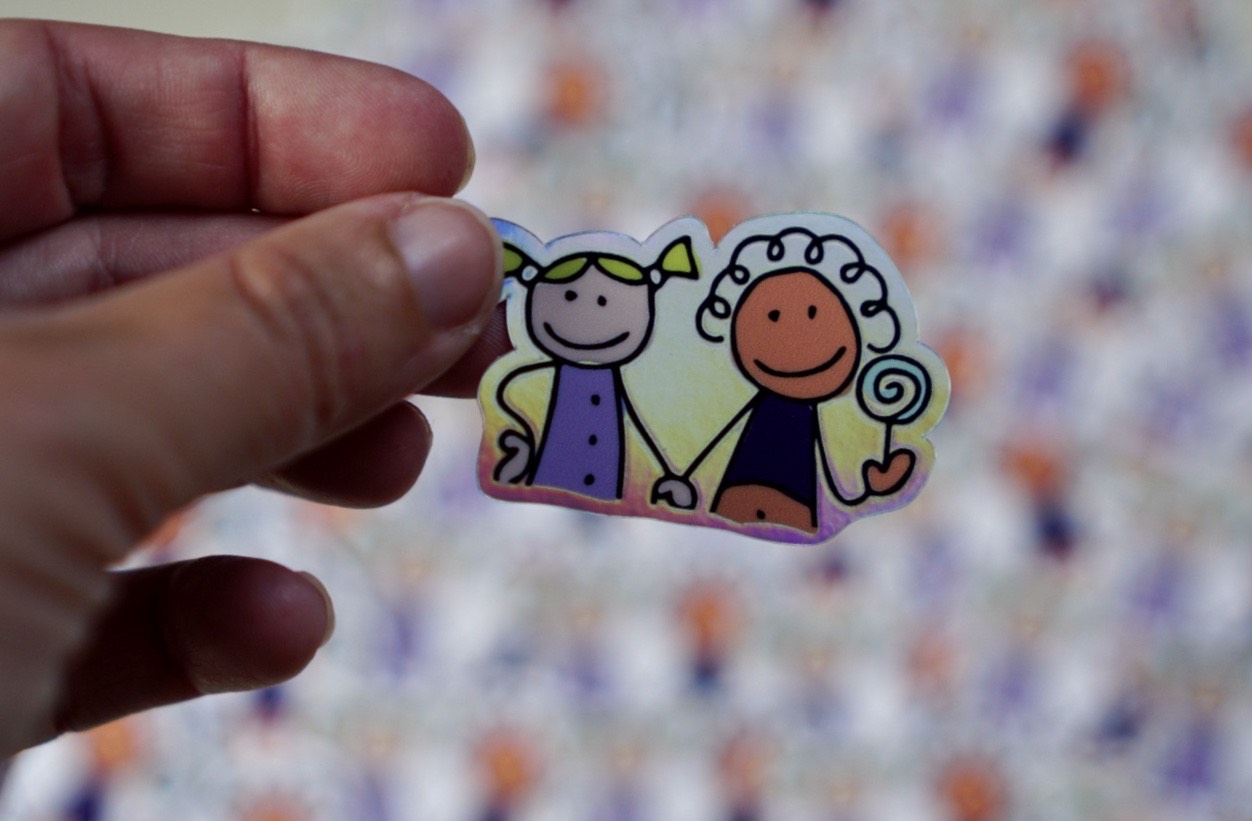 Do you blog? I would love to hear about your blogging journey?
Stickers have been provided by Sticker It free of charge.