The Sandford Croquet Set was sent to us in return for an honest review.
When we received the Sandford Croquet Set to review we were delighted! I would definitely describe my family as outdoor lovers. We spend the majority of our time in the garden or on bike rides or visiting parks. You only have to follow me on Instagram to see that the majority of our pictures are taken outside.
It also came at the perfect time as we were going away on a UK holiday. It arrived in an easy to carry transportable bag, so we decided to take it with us. As soon as we arrived on holiday, the girls wanted to get it out straight away.
The Sanford Croquet Set
The Sandford croquet set consisted of 2 children's mallets, each with an accompanying child friendly ball,  2 larger adult sticks and balls, 6 steel hoops, 4 plastic clips and a starting/winning post. The first thing I noticed about the set was its detail and quality – it is amazing! The children's mallets were painted in bright colours. This made it a little more fun for my girls although we did have a little battle over who was having which colour.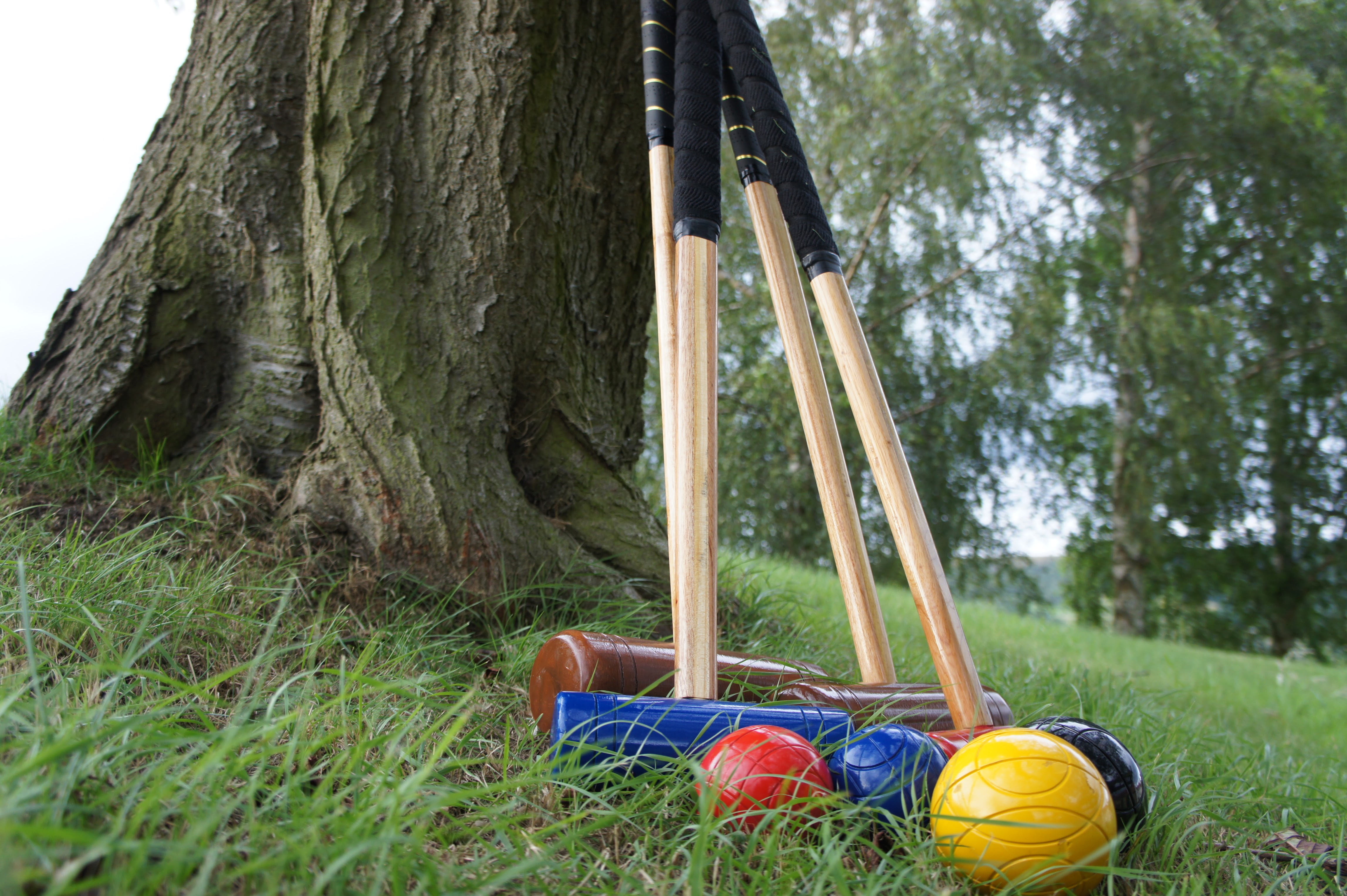 We had such fun playing with the set throughout the holiday. Meme especially enjoyed it although we did have a few tears as she is so competitive. Harri, at 3 years old, was a little young to understand but she has had a good go and lots of fun chasing the balls. I think that was half the fun. Whilst it is a croquet set, the girls also ended up creating many different games with the pieces.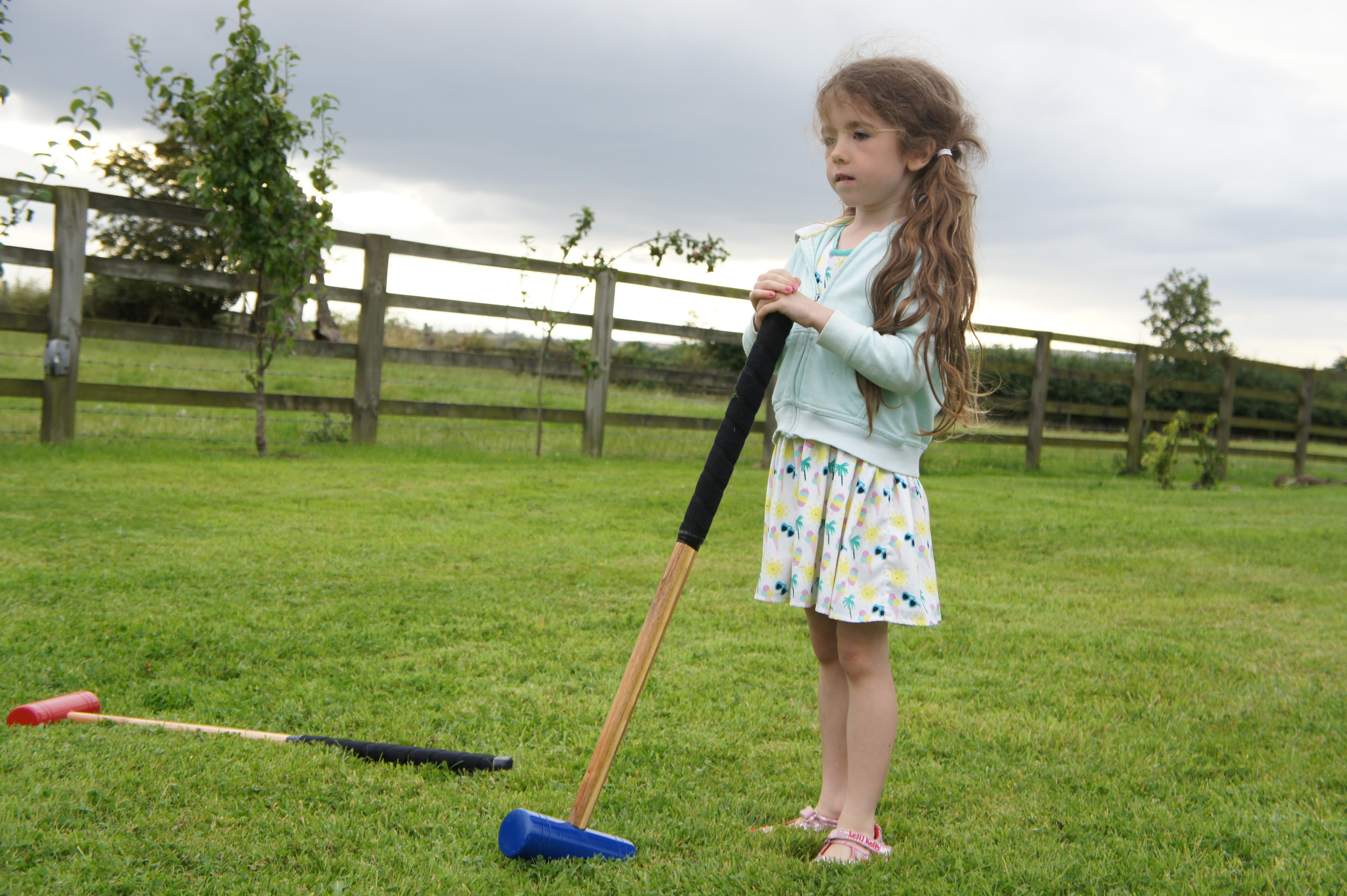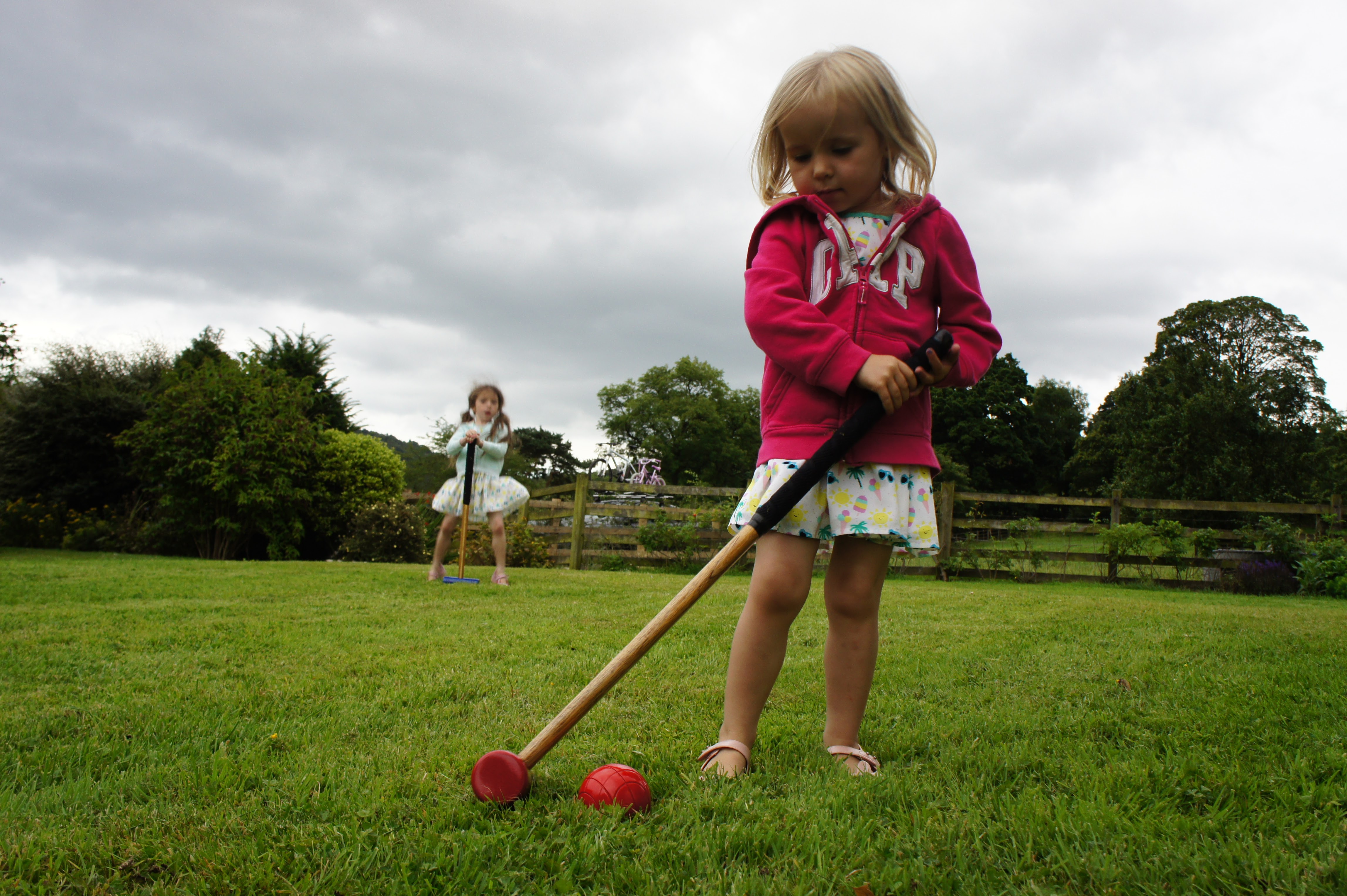 It is important for me to add that, before I received the Sandford Croquet Set, I knew I was going to love it. There was no doubt in my mind after seeing the online description and pictures. The thing I was slightly unsure of was the price. For me, it seemed a little expensive but, after seeing the quality and spending many hours playing with it, I hold my hands up and admit I think it is worth it – it is an item which will seemingly last for years. It will no doubt become one of our summer traditions at our family BBQ's and we can get plenty of sneaky practice in between. We have a garden full of toys, swings, slides and playhouses and this beautiful set is definitely a welcome addition.