We look forward to February 14th, the day of love. There are so many ways to celebrate Valentine's Day with as a family as well as a couple. I often hear how commercialised Valentine's Day is and how it is another way for companies to make money. Whilst yes I agree, but for us it is something for my children to look forward to, something to get excited about. After the last couple of hard years I am trying to keep life as positive as possible. Celebrating Valentine's Day as a family really doesn't have to be expensive. My children get excited by the littlest of things and efforts.
If you are looking for some ideas on how to celebrate Valentine's Day as a family here is what we will be doing this year:
Valentines Crafts for Children
I always encourage my children doing lots of valentines crafts. Home made Valentines cards are so much fun to make. Crafts don't have to be expensive and there are so many valentines crafts for preschoolers to get involved with too. There are specialised craft shops like Baker Ross who always have a wide variety of Valentines crafts or you purchase. However you can use every day items to create fun valentines art. Make a wand with a straw and and cut out heart on the top. Make some cut out heart shaped bunting, use some paper plates to create heart wreaths. There are so many amazing ideas on Pinterest so definitely worth checking out.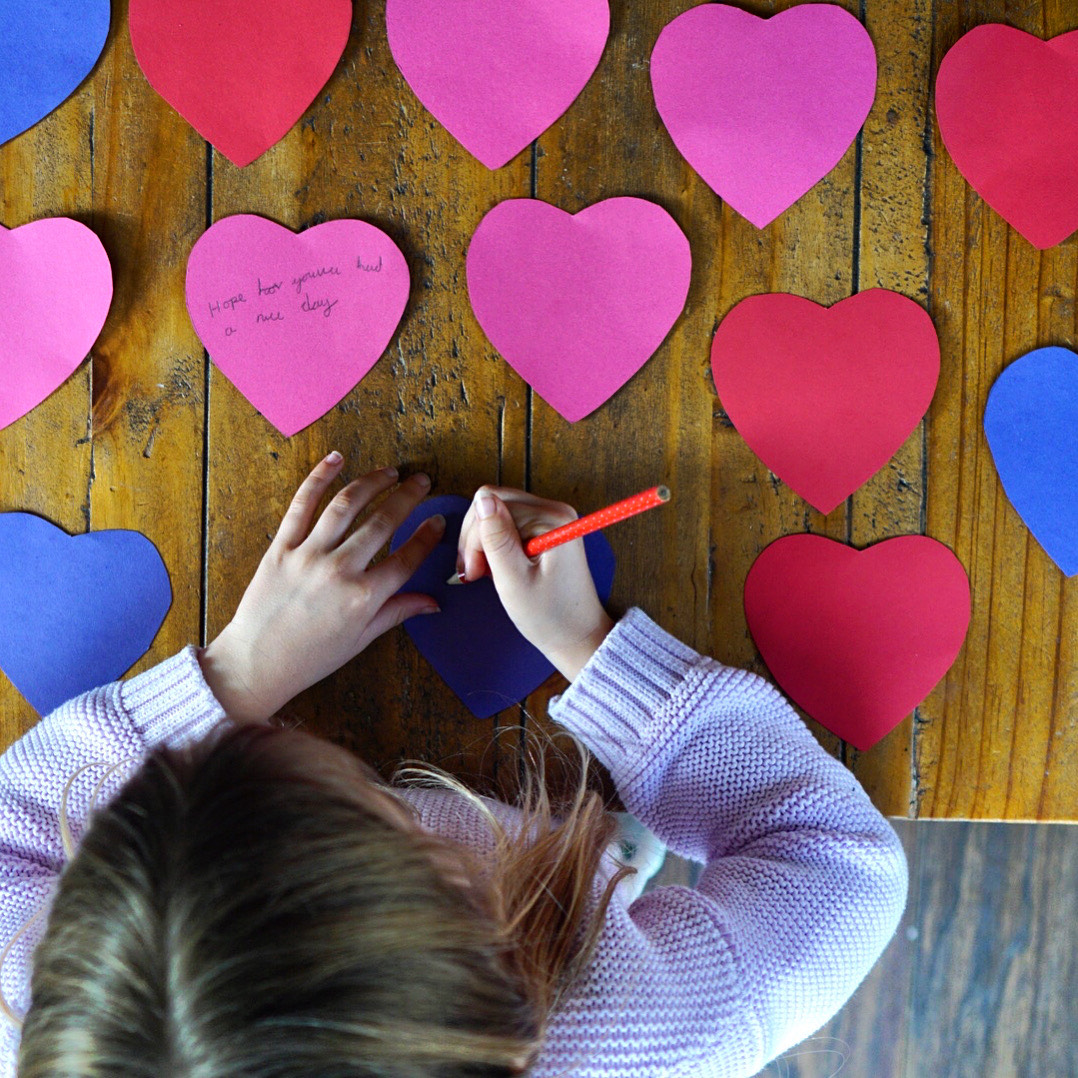 Decorate your home
A great way to celebrate Valentine's day as a family is to decorate your home. I generally do this the night before Valentine's Day so the kids are surprised when they wake up. Not too much just a few heart shaped balloons and maybe the homemade bunting we made. Of course there will be some flowers potted around the house. It definitely gets us in the Valentines spirit.
Heart shaped sweets and chocolate
Who doesn't love some Valentines confectionary. I generally buy some chocolate heart shaped lollipops. We have previously purchased some heart shaped moulds from Hobby Craft and made our own chocolate lollipops which was fun and the moulds are really cheap. Buy some Love hearts and heart jellies anything that will help get you in the Valentines mood. There are so many little independents stores which you can buy home made valentine treats and hampers from to make the day a little bit special.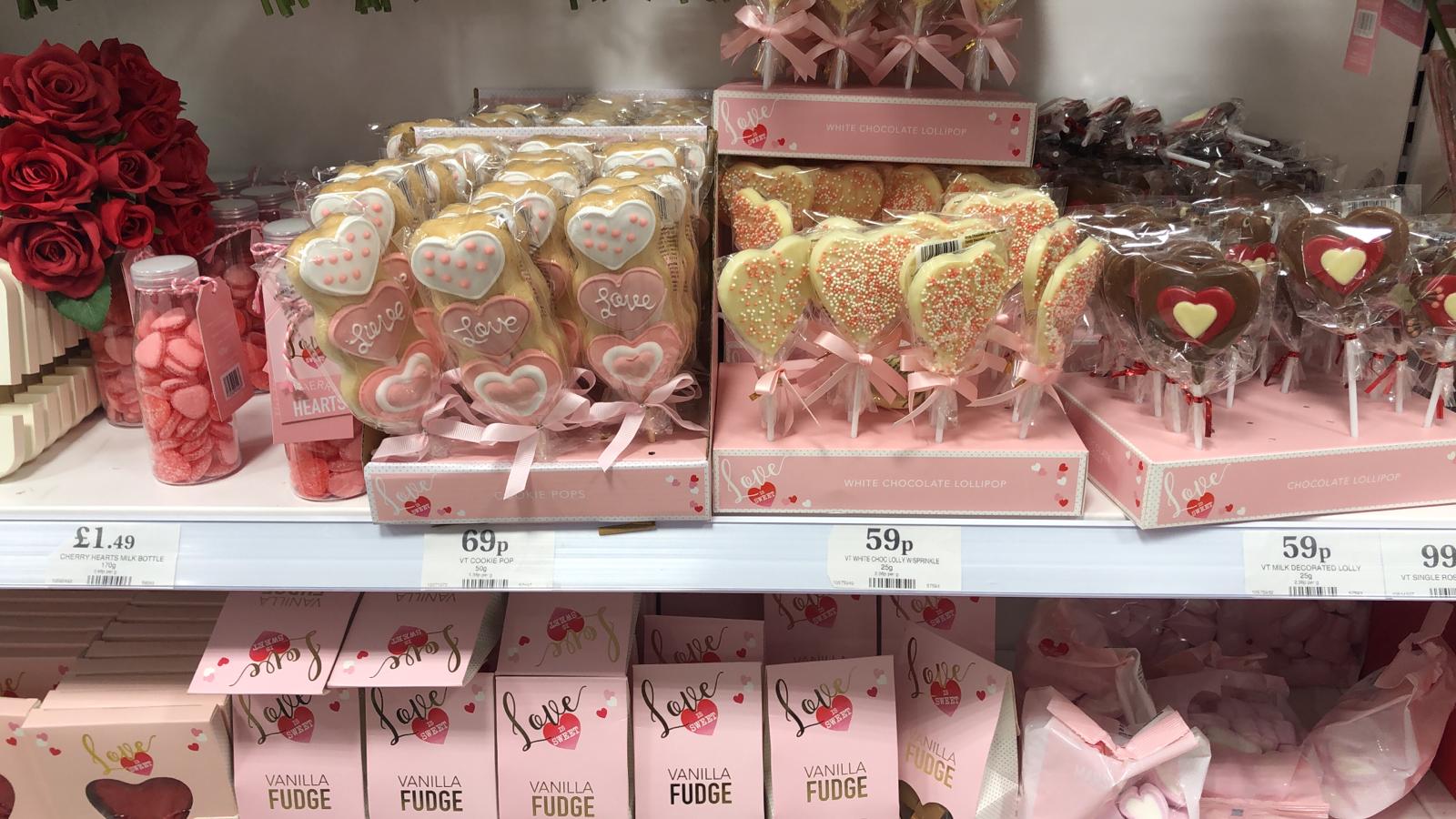 This year we plan to tweak our favourite Easter egg bark with some pink sweets and lots of sparkles as a Valentine's day treat.
A special Valentine's family meal.
Previously me and my husband go for a valentine's meal together. Now we celebrate Valentine's day as a family at home. Whilst I still plan to have a romantic meal just the two of us. I also hope to have a special family meal for the 5 of us. Nice food, fancy clothes, special drinks and dancing.
Valentines Games and Activities
Like most families we have a treasure hunt every Easter. It is the highlight of the year for my Children. Last year February 14th fell on a Sunday which is the perfect day to organise a Valentine's Day treasure hunt. This year we plan to do the same. Weather permitting it will be around the garden and there will be a little bit of treasure at the end. Nothing expensive maybe a little book to encourage some reading. Again just a little bit of fun and these Valentines games can be for toddlers and older children too.
I hope you found these ideas inspiring. Valentine's Day doesn't have to be extravagant or expensive. You can get so many affordable Valentine's products from discount stores or supermarkets. Sometimes it is even more fun to make your own, and the kids will love getting involved.
What are your plans this year? Do you celebrate Valentine's Day as a family?