Like a lot of parents who have little girls I couldn't wait to sign them up to ballet class when they were old enough. Is there anything cuter than a little girl in a pink leotard and tutu?
So as soon as Meme turned 3 off she went on a Saturday morning to a toddler ballet class, and he same went for Harriet. I knew they would love it. Ballet is so good for a child to do. It helps with their flexibility and develops their strength. Any movement for children is good. I also hoped it would be a good way for them to meet friends, get used to other children and enjoy themselves.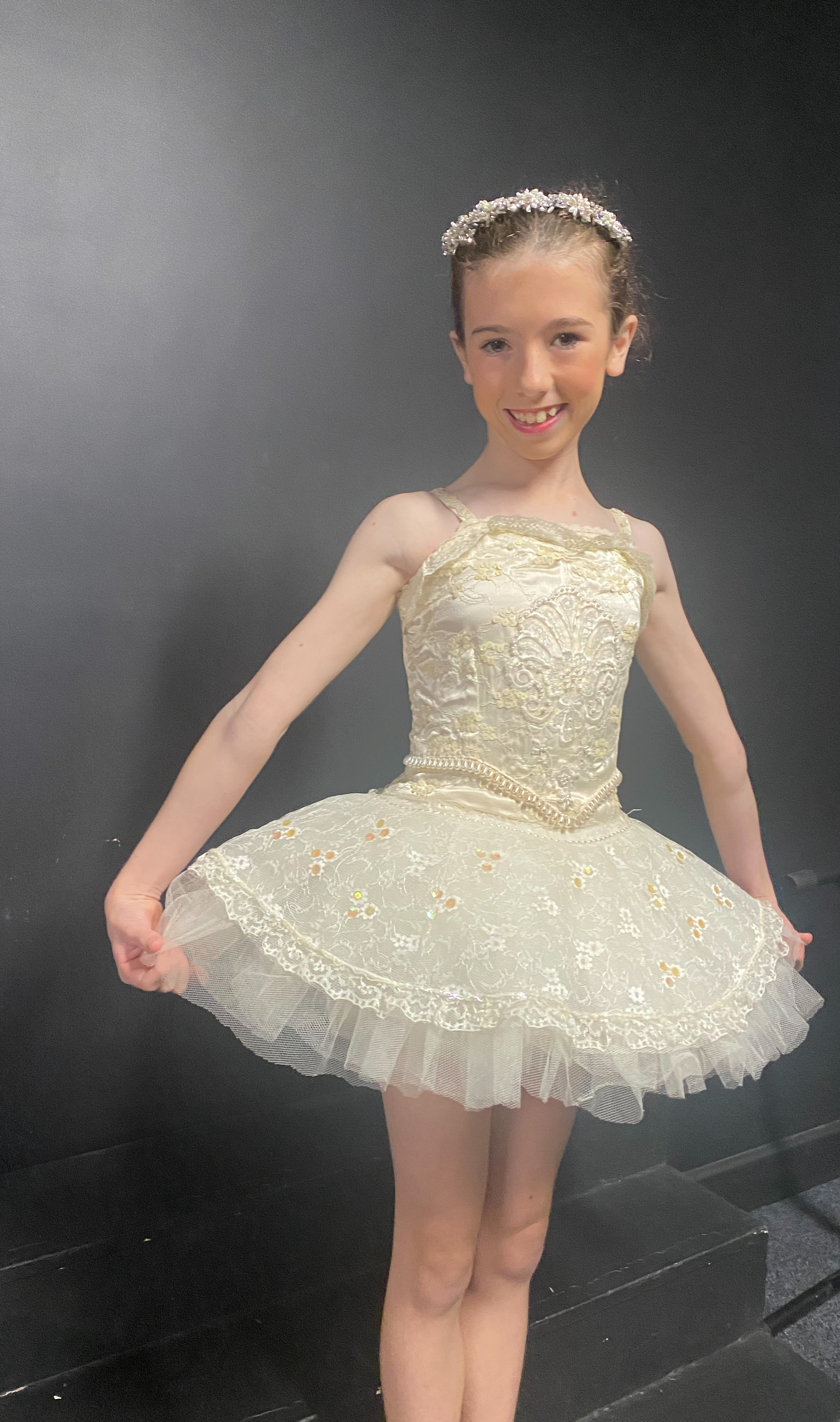 What I don't realise is that 9 years later they would still be going to ballet and absolutely thriving. Dance is a huge part of our life. My girls do some kind if dance lesson every single day. Ballet, Modern, Street, Tap the list goes on. They compete in dance competitions. When they are not in a dance class they are dancing around the house.
The benefits of ballet for children
What I personally love about ballet is that not many older children continue to pursue ballet. I love that my girls have, so many girls in my eldest class do street dance and contemporary dance. Ballet is a little more niche when children get older. I encourage my children to be a little different and stand out from the crowd.
The discipline in ballet is good for children. It helps with posture, strength and balance. Ballet also helps keep my girls strong and healthy. It has conditioned their bodies to be flexible which has helped when participating in other sports.
The ballet competitions has helped build confidence and is so good for social skills.
Introducing Varna Ballet
Varna Ballet are currently touring the UK performing THE NUTCRACKER, SWAN LAKE, COPPÉLIA and GISELLE.
' Varna State Opera was founded in 1947 by the renowned Bulgarian tenor Peter Raycheff. The main credit for
the development of the ballet troupe goes to Galina and Stefan Yordanov who were Artistic Directors and choreographers for over 25 years (1960-1985). They formed the image of the Varna Ballet and brought it to the international stage and founded the first and now world-famous Varna International Ballet Competition in 1964. Since 2010 Varna State Opera and Varna Drama Theatre are united in one cultural institute called Theatre and Music Production Centre Varna'
We have been lucky enough to have received tickets to go and see Giselle this evening at the Liverpool Empire. Me and my husband have been wanting to take the girl to the ballet for years. There is something quite special about going to the theatre to see a show, something my girls haven't experienced that much. I want them to see the magical dancers. To show them how dedicated you need to be to be a professional dancer. We are so excited and extremely grateful to be going.
I will be writing a full review tomorrow of our experience watching Varna Ballet. If you are interested in experiencing the ballet yourself you can find details of the remaining tour dates on ATG tickets.