We aren't the best when it comes to making cakes. So easy recipes are a must in our house. It doesn't come easier than an Easter Egg Bark with Num Noms. We are Num Nom obsessed in our house, especially Meme. She has collected so many and often disappears to her bedroom for hours to play with them in peace.
When we got asked to join in with the Num Nom's Easter campaign I knew this was going to be perfect for my girls. They love baking and making cakes and this was such an easy recipe to make. Usually Nothing looks quite like it does in the recipe book but it tastes good. We always have fun making stuff and for me that's the most important thing. I have fond memories of making cakes with my Mum. More importantly, licking the spoon (isn't that the best bit!).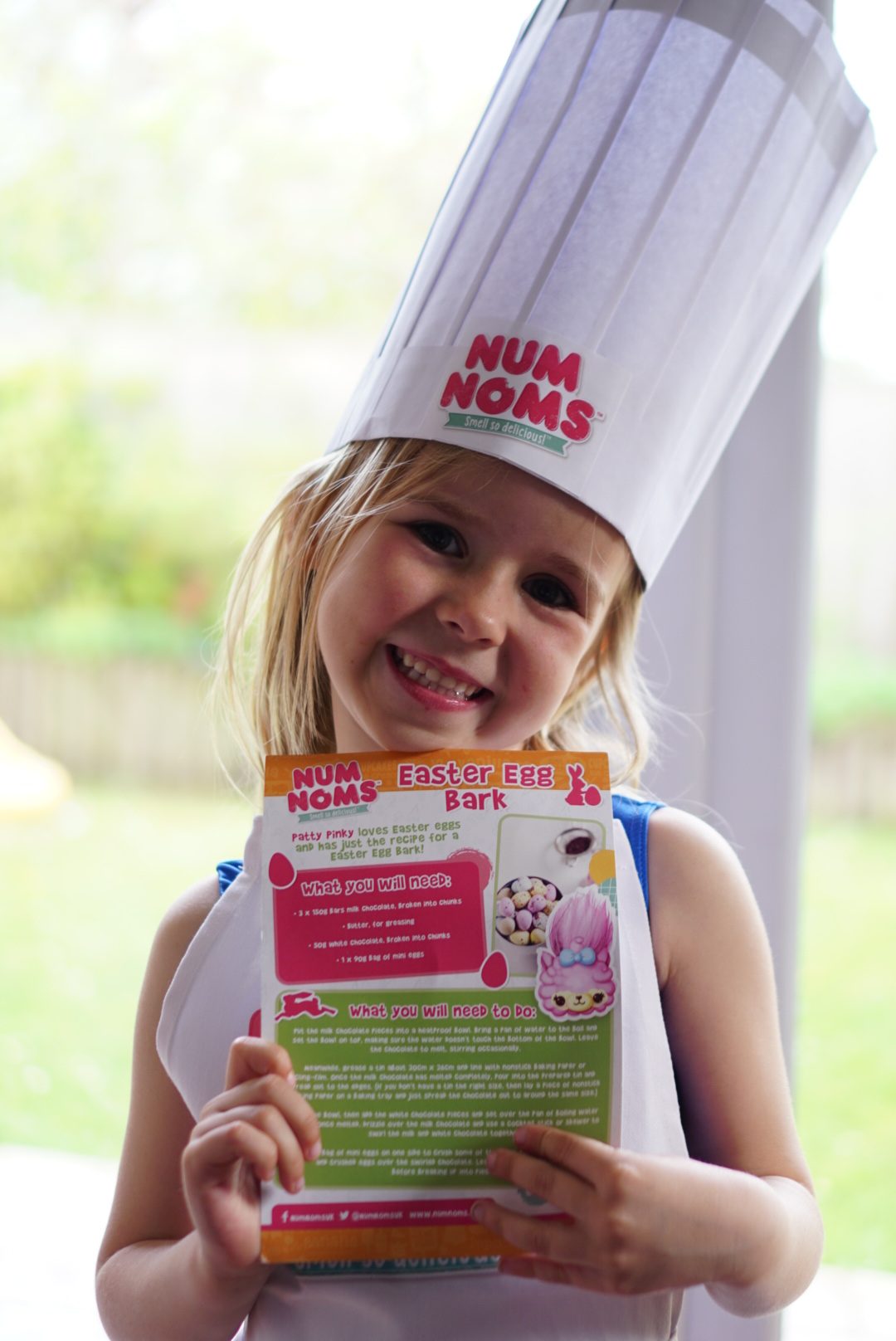 The recipe was nice easy and one of Patty Pinky's favourites, making it perfect for those not as able in the kitchen! No baking and you only need 4 ingredients.
Easter Egg Bark Ingredients:
3 x 150g Barks milk chocolate, broken into chunks (we actually used a Easter egg for this!)
Butter for greasing
50g White Chocolate, broken into chunks.
1x90g bag of mini eggs.
Method:
First of all put the milk chocolate pieces into a heatproof bowl. Bring a pan of water to the boil and set the bowl on top, making sure that the water doesn't touch the bottom of the bowl. Leave the chocolate to melt, stirring occasionally.
Meanwhile, grease a tin about 20cm x 26cm and line with nonstick baking paper or cling film. We didn't have a baking tin so we just used a tray, which seemed to work just as well. Once the milk chocolate has melted, pour into the prepared tin or baking tray and spread out.
Clean the bowl then add the white chocolate pieces and set over the boiling water to melt. Once melted, drizzle over the milk chocolate and use a cocktail stick to swirl the milk chocolate and white chocolate together.
Bash the bag of mini eggs on one side to crush some of the eggs, then sprinkle the whole and crushed eggs over the swirled chocolate. Leave in a cool place to set before breaking into pieces.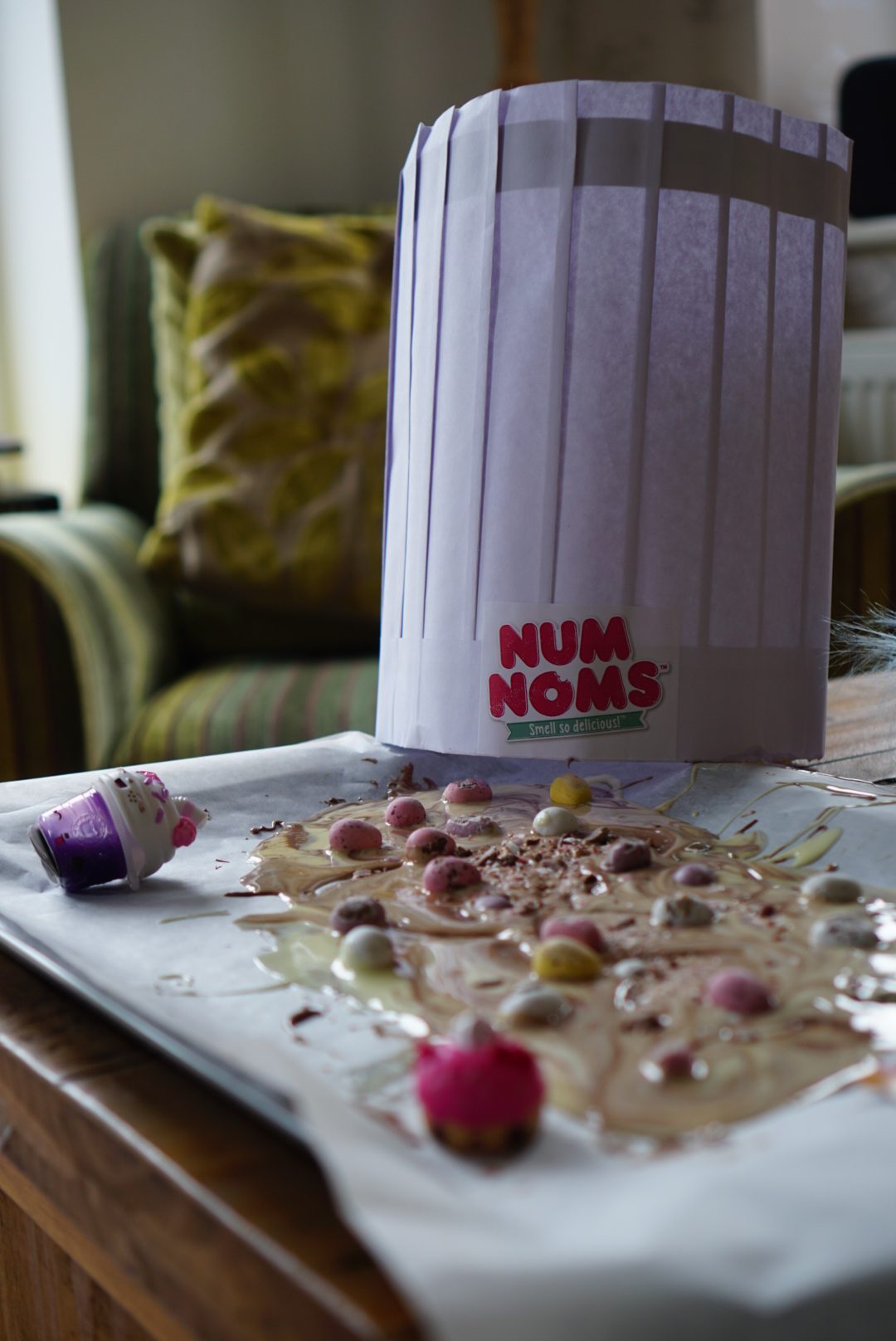 It took quite some time to set, so my girls got busy playing with some of their Num Noms. They are cool little collectibles, mine love collecting toys and we have lots of different ones, but the Num Noms do seem to be a favourite.
There are so many to discover including light up ones, lip gloss, shimmer and nail varnish, all smelling absolutely delicious. We also got sent one of the Mystery Makeup Surprise collection which is a little bottle in disguise of a cake inspired Num Nom, containing body spray, body lotion or a shimmer. This has been a huge hit with my girls.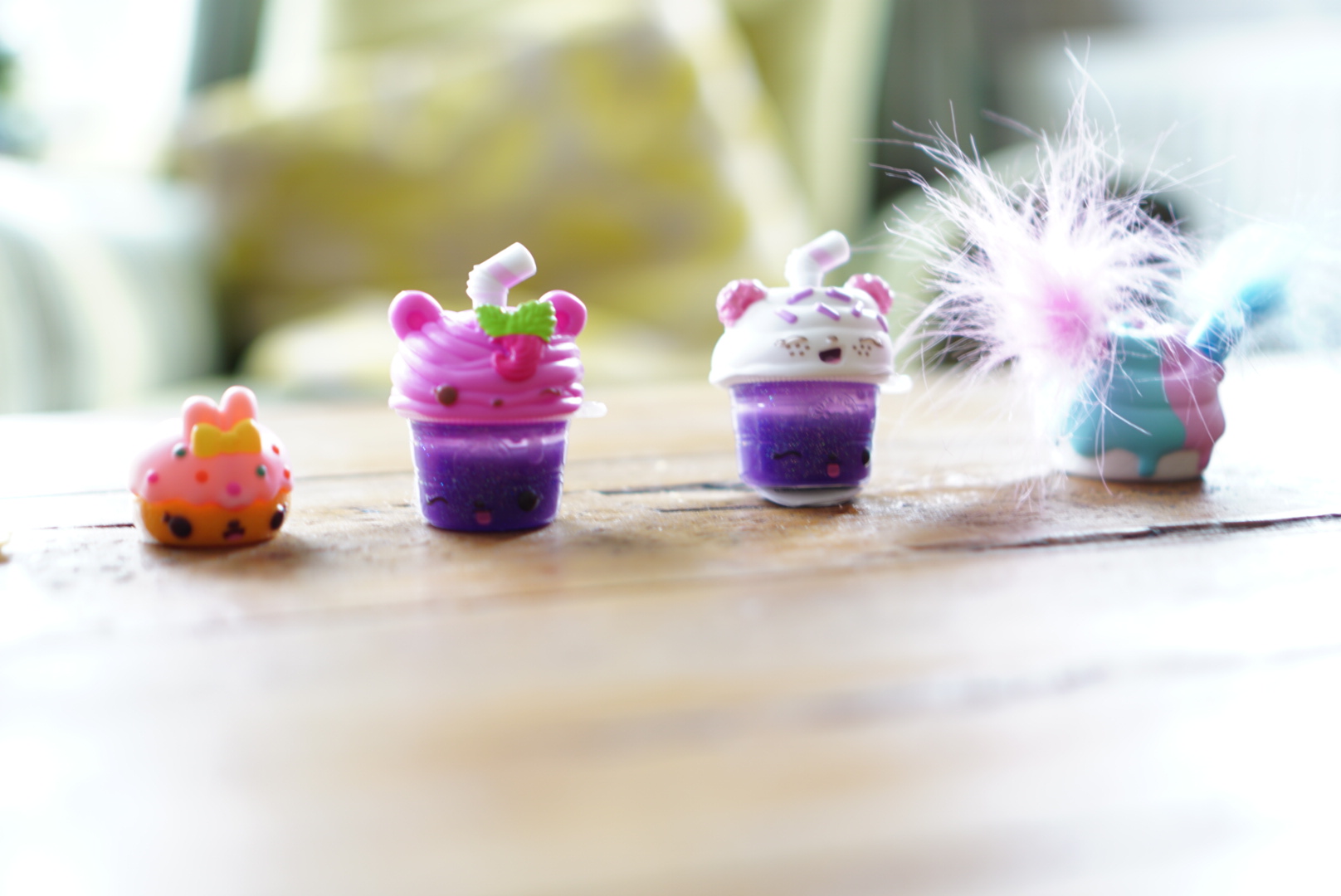 I should mention that Meme doesn't particularly use make up and she doesn't collect them for the make up, she just really loves the look and smell, and watching her little imagination grow as she sets up scenes and plays with them is just lovely.
We had so much fun making this Easter Egg Bark and once the chocolate has melted it's easy enough to let the girls do it themselves which made them feel really proud and grown up. It's also a great way to experiment with the mound of Easter eggs that we receive each year.
In short, it's a great little easy recipe perfect for cooking with kids.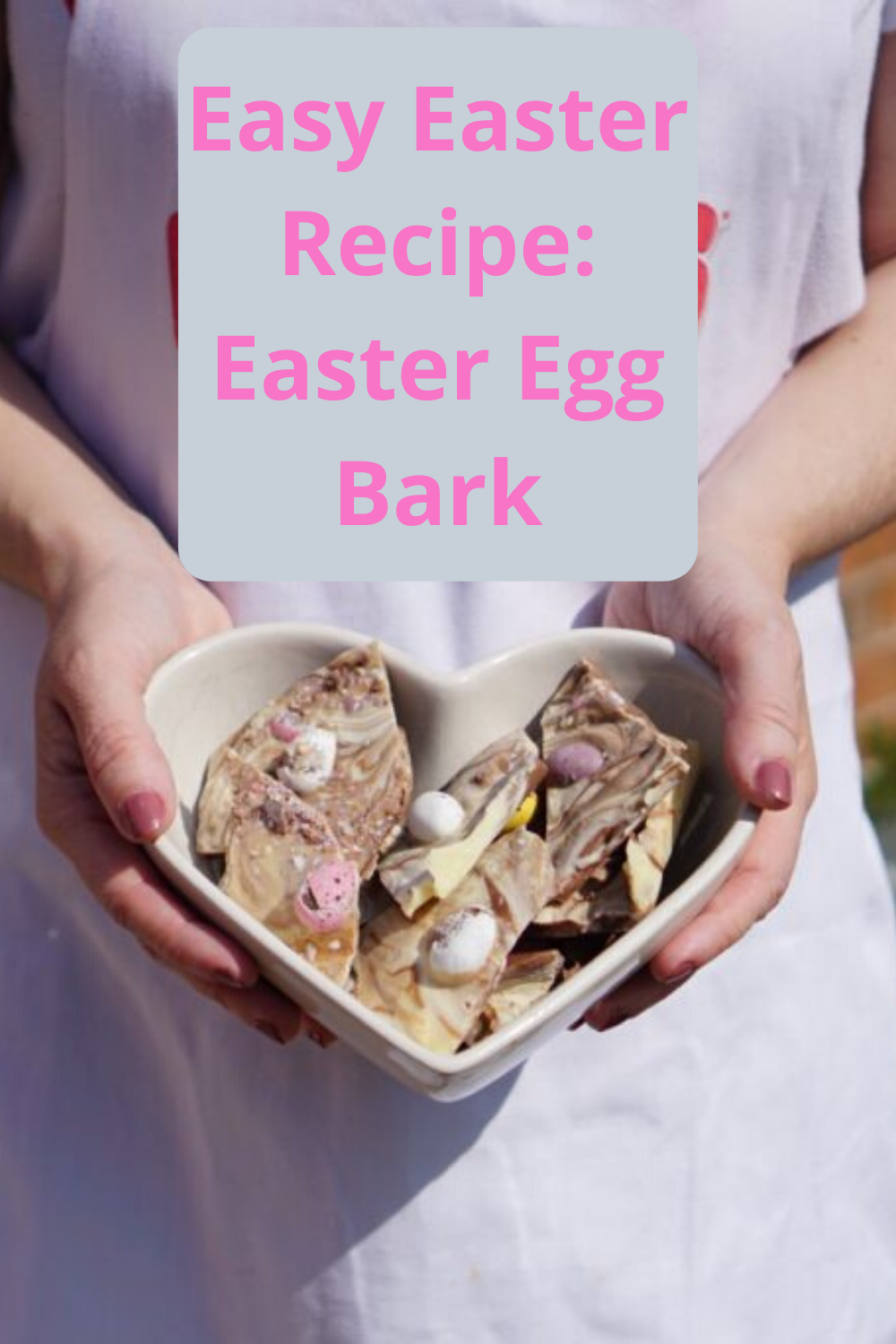 Collaboration post