There are so many beautiful places to eat in Cheshire you are spoilt for choice. We have driven past The Cheshire Cat many times, a huge beautiful looking pub with an amazing view. We are delighted to get the opportunity to try out their menu and see what we thought.
The pub is situated in Christleton Cheshire. It is the perfect place to stop after a day of adventures.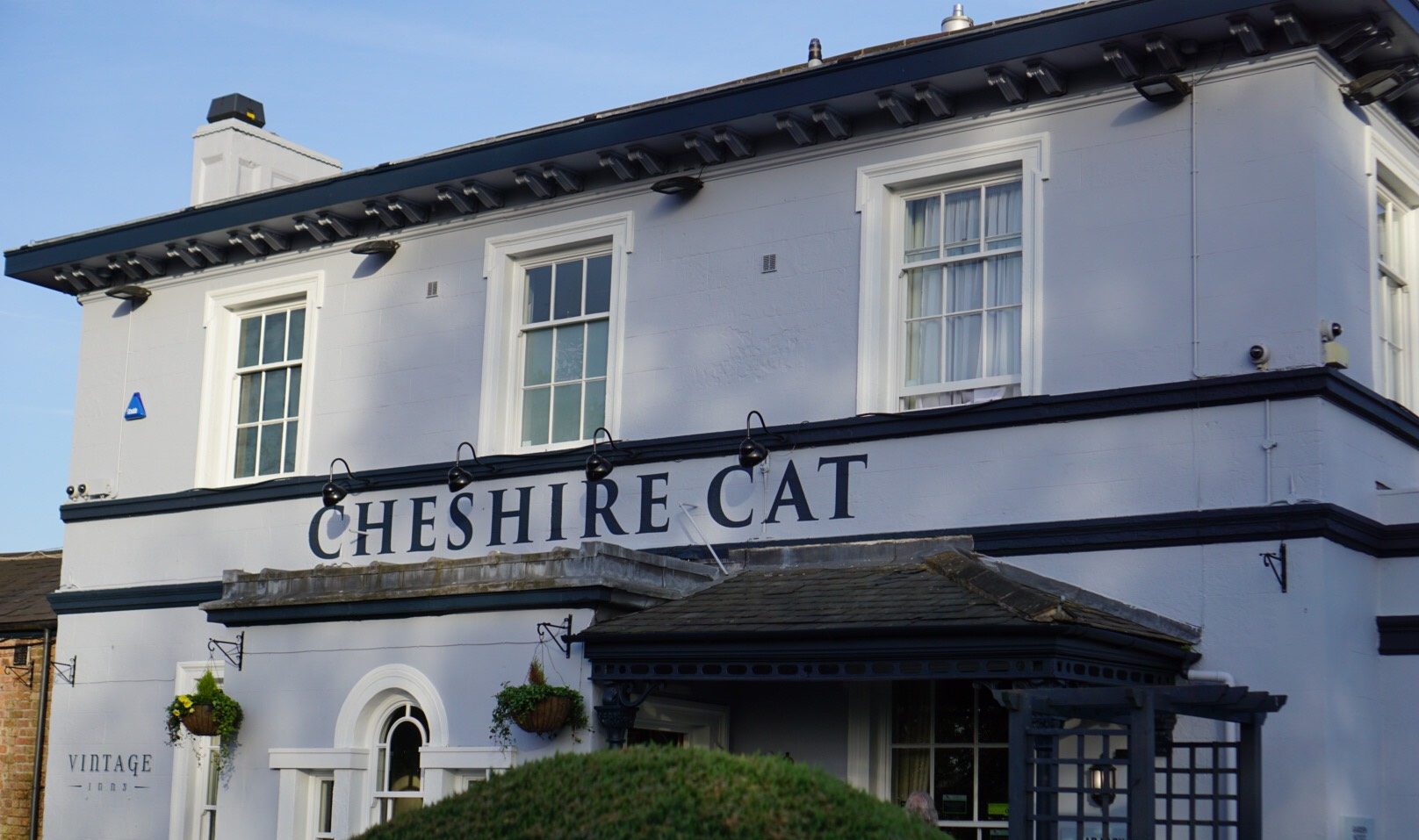 First Impressions of The Cheshire Cat
We visited on a Saturday afternoon. The sun was shining and The Cheshire Cat has a beautiful beer garden which was full of people enjoying the glorious weather.
The inside is lovely too, nice comfy chairs and quite a rustic feel to it. There are a few different rooms to the pub, all of which being really spacious and light, full of large windows/french doors and perfect for the warm weather. I noticed they also had several open fires, so I can see us spending a winter afternoon there too in future.
After a slight mix up with our booking we are seated and handed the menus and a high chair for Alfie. My children are also given a menu which had some colouring and puzzles on the back, crayons were also supplied. I love places that provide these things for children. It keeps them entertained, giving us parents a little time to relax and look at the menu.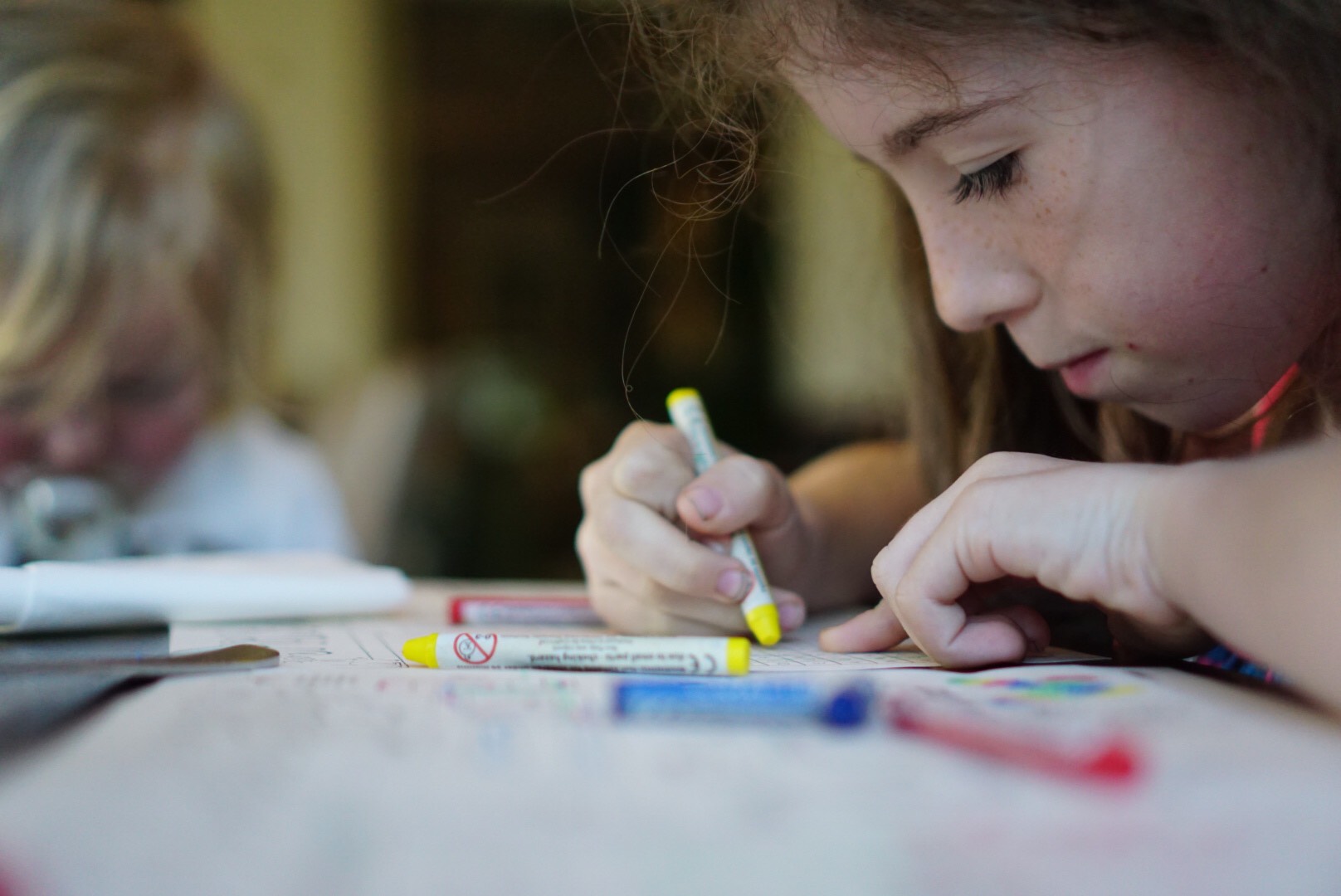 Food Choices at The Cheshire Cat
The kids menu was really good with lots of choice. It cost £5.75 for a choice of a main, a side and a vegetable option. There was lots to choose from including pizza, sausage, lasagne and tomato pasta. My girls chose the pizza with chips and peas (Harri went for vegetable sticks). For Alfie, we chose tomato pasta with chips and beans. You can also add a pudding for £1 which is such a great deal.
Our menu was really good too, lots of choice. We decided to share battered white bait to start. Followed by a rich beef and red wine lasagne for me (which also came with a side of chips). My husband chose and a rib-eye steak with a blue cheese sauce for his main.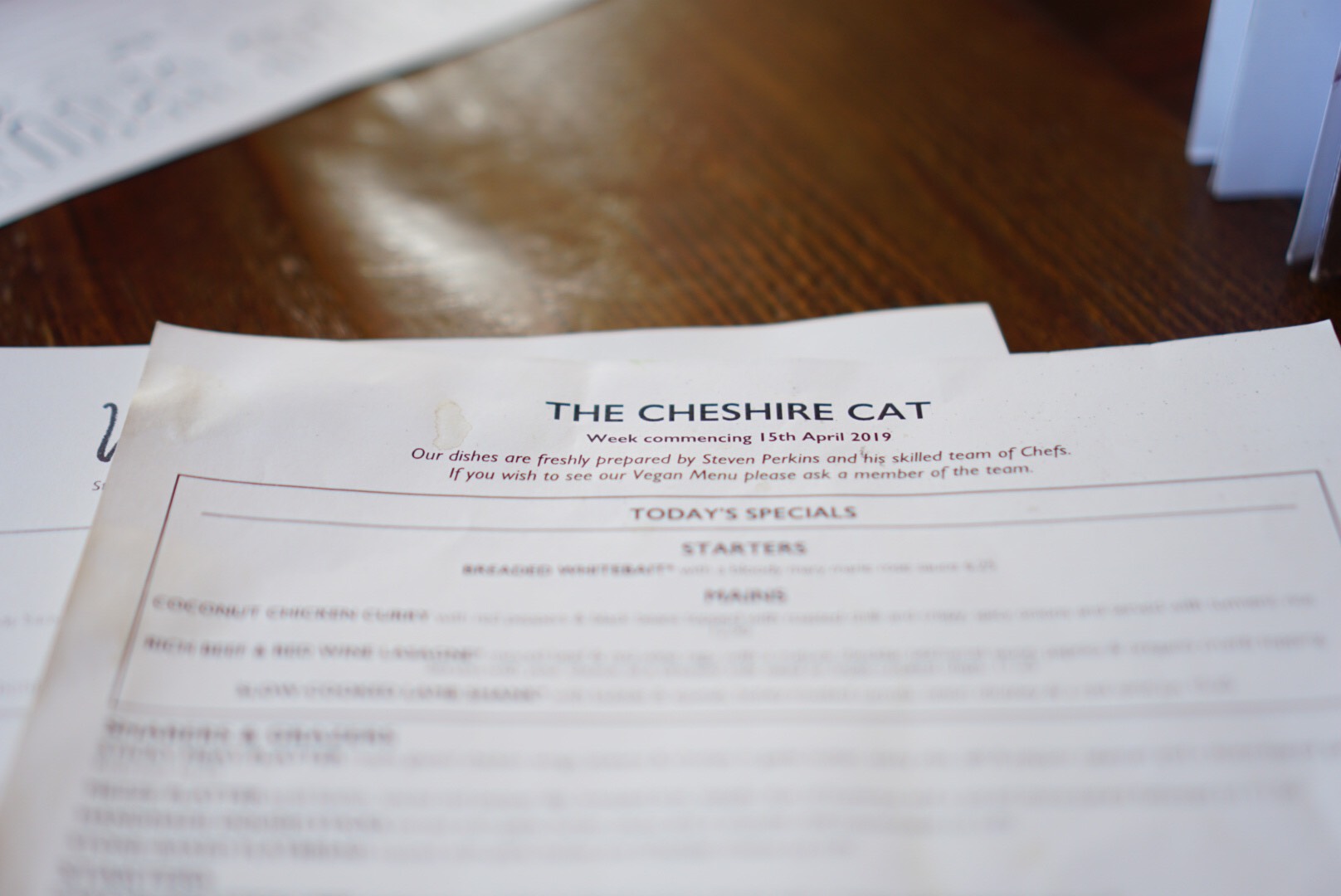 Our starter came after about fifteen minutes and was delicious. However, we were then told it was a further 25 minute wait for our mains. I am a little disappointed with the delay as we had already waited 25 minutes before being informed.
I think parents out there will know, eating out with small children can be really stressful so this news made me feel a little anxious.
It ended up being just under an hour after we ordered when our meals came.
How it tasted – Food at the Cheshire Cat.
My children's meals looked really lovely, good portion sizes and they were all very happy with what they had ordered, Harri declaring it was the best pizza ever!!!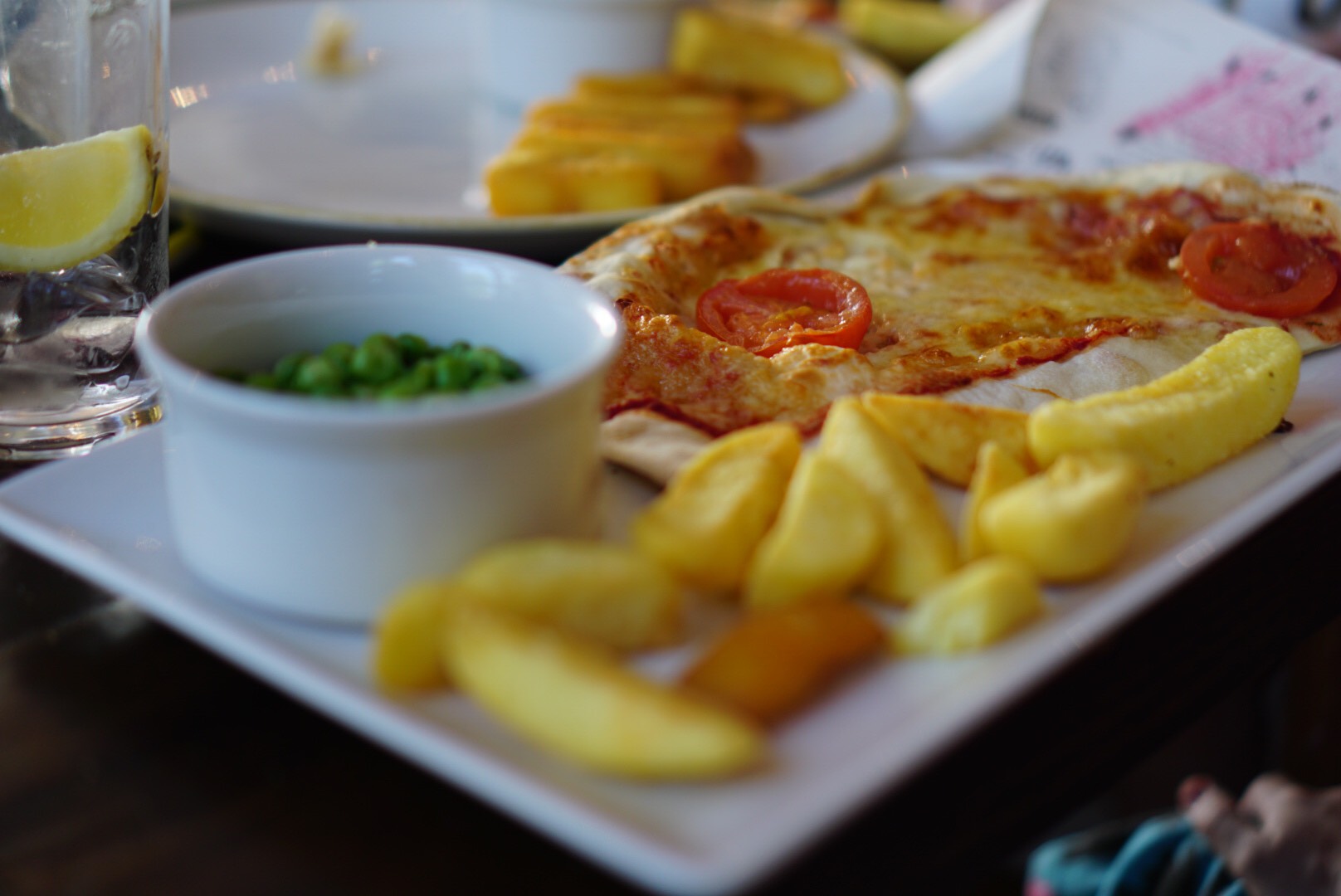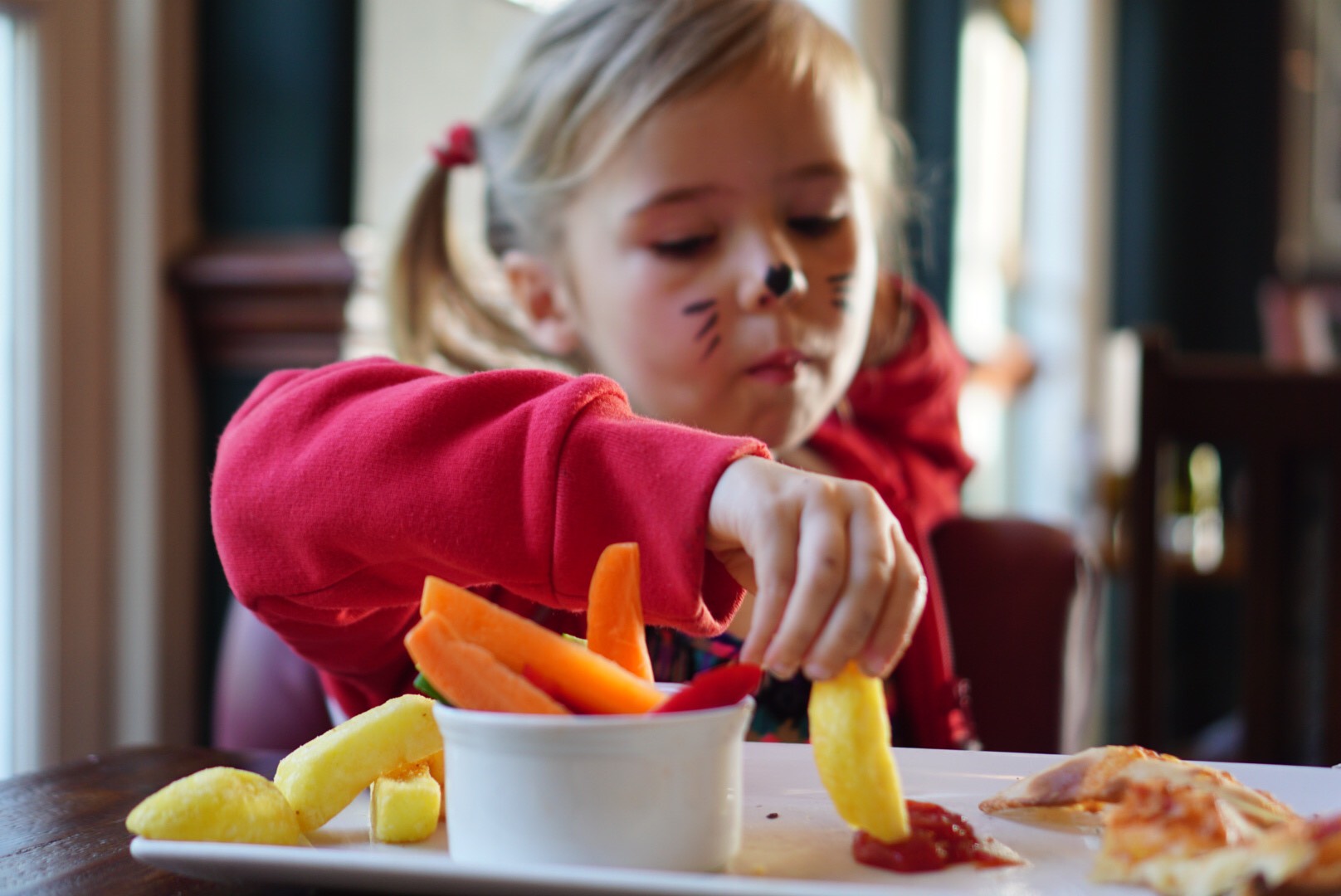 Mine and my husband's tasted amazing. My husband particularly raved about the blue cheese sauce that accompanied his steak. Again the portions are really good sizes.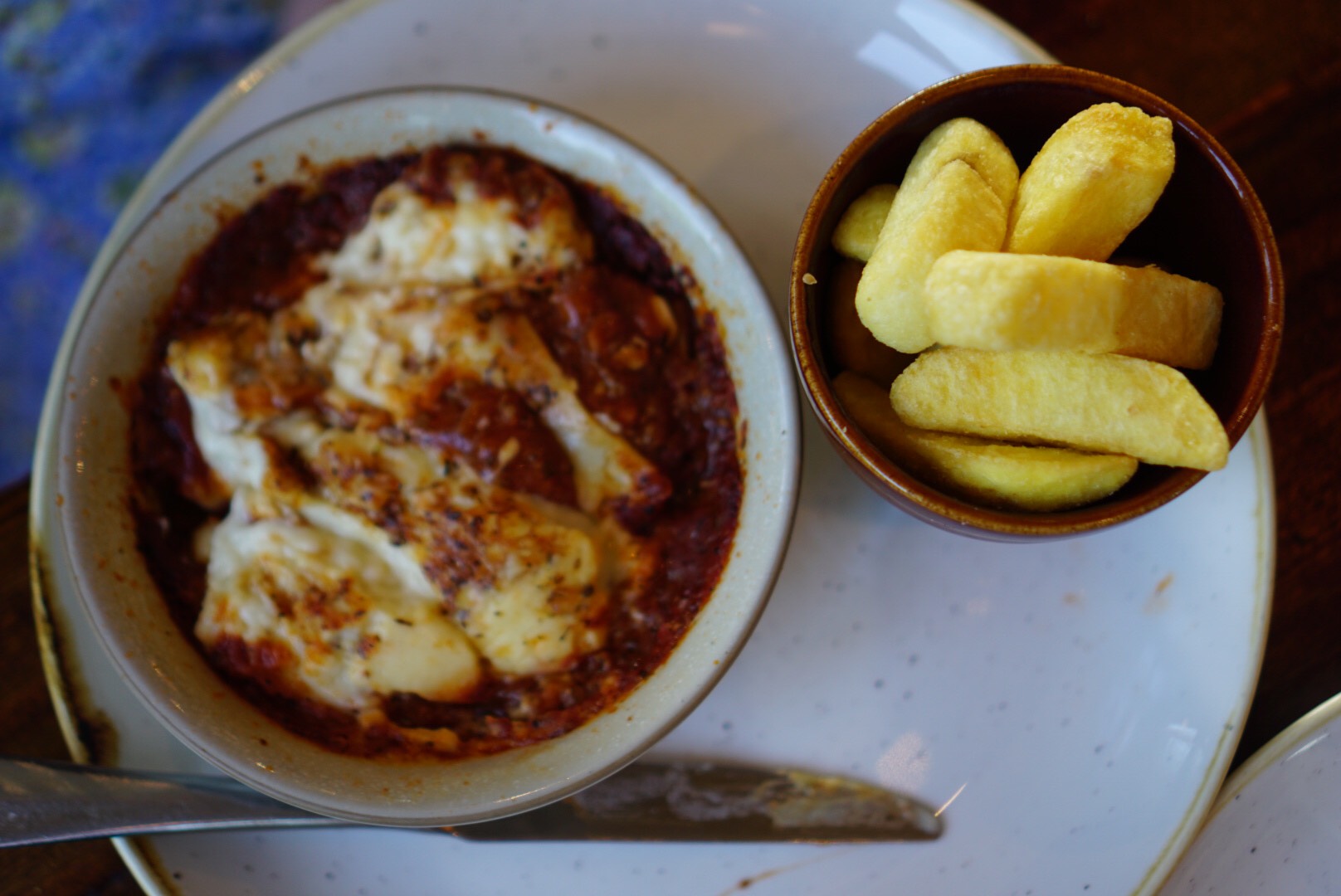 I would definitely return to the Cheshire Cat (we have already made plans to!). It is a lovely place. There is such a chill vibe and beautiful food. Apart from the food wait,  it was a really good experience.
If you are looking for places to eat in Cheshire, pop in and see what it has to offer, you won't be disappointed!
We are visiting The Cheshire Cat in exchange for a honest review.