My children love baking but if I am being honest we are not great at it! That is why this Milk and White chocolate Easter egg bark is the perfect recipe for us. Simple to make, it uses just 4 ingredients and it is delicious!
A few years ago we got asked to join in with the Num Nom's Easter campaign and we have been making this simple Easter Egg bark ever since. We always have fun making stuff and for me that's the most important thing. I have fond memories of making cakes with my Mum. More importantly, licking the spoon (isn't that the best bit!).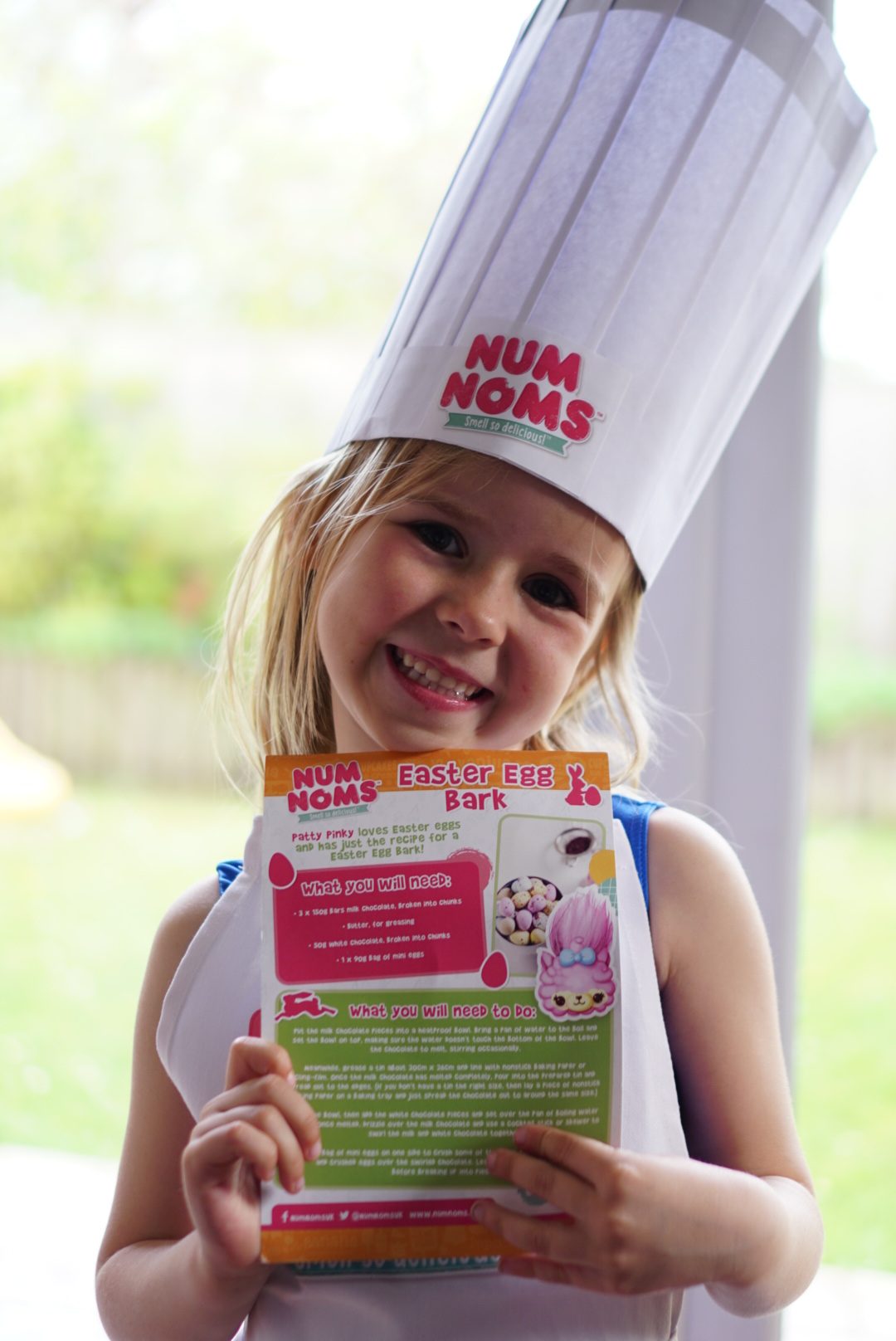 The recipe was nice easy and one of Patty Pinky's favourites, making it perfect for those not as able in the kitchen! No baking and you only need 4 ingredients.
Easter Egg Bark Ingredients:
3 x 150g Barks milk chocolate, broken into chunks (we actually used a Easter egg for this!)
Butter for greasing
50g White Chocolate, broken into chunks.
1x90g bag of mini eggs.
Method:
First of all put the milk chocolate pieces into a heatproof bowl. Bring a pan of water to the boil and set the bowl on top, making sure that the water doesn't touch the bottom of the bowl. Leave the chocolate to melt, stirring occasionally.
Meanwhile, grease a tin about 20cm x 26cm and line with nonstick baking paper or cling film. We didn't have a baking tin so we just used a tray, which seemed to work just as well. Once the milk chocolate has melted, pour into the prepared tin or baking tray and spread out.
Clean the bowl then add the white chocolate pieces and set over the boiling water to melt. Once melted, drizzle over the milk chocolate and use a cocktail stick to swirl the milk chocolate and white chocolate together.
Bash the bag of mini eggs on one side to crush some of the eggs, then sprinkle the whole and crushed eggs over the swirled chocolate. Leave in a cool place to set before breaking into pieces.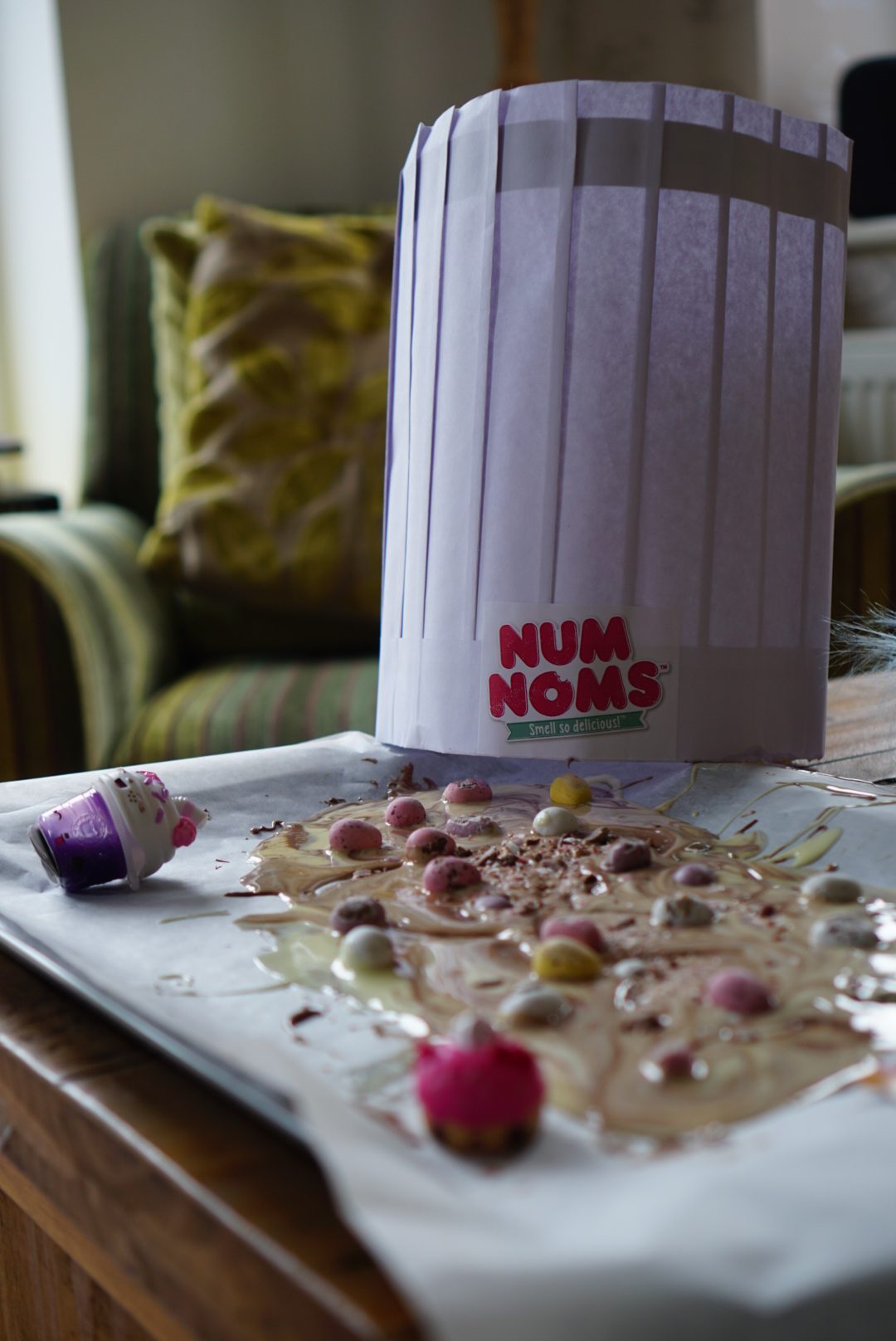 We had so much fun making this Easter Egg Bark. Once the chocolate has melted it's easy enough to let the girls do it themselves which made them feel really proud and grown up. It's also a great way to experiment with the mound of Easter eggs that we receive each year.
In short, it's a great little easy recipe perfect for cooking with kids.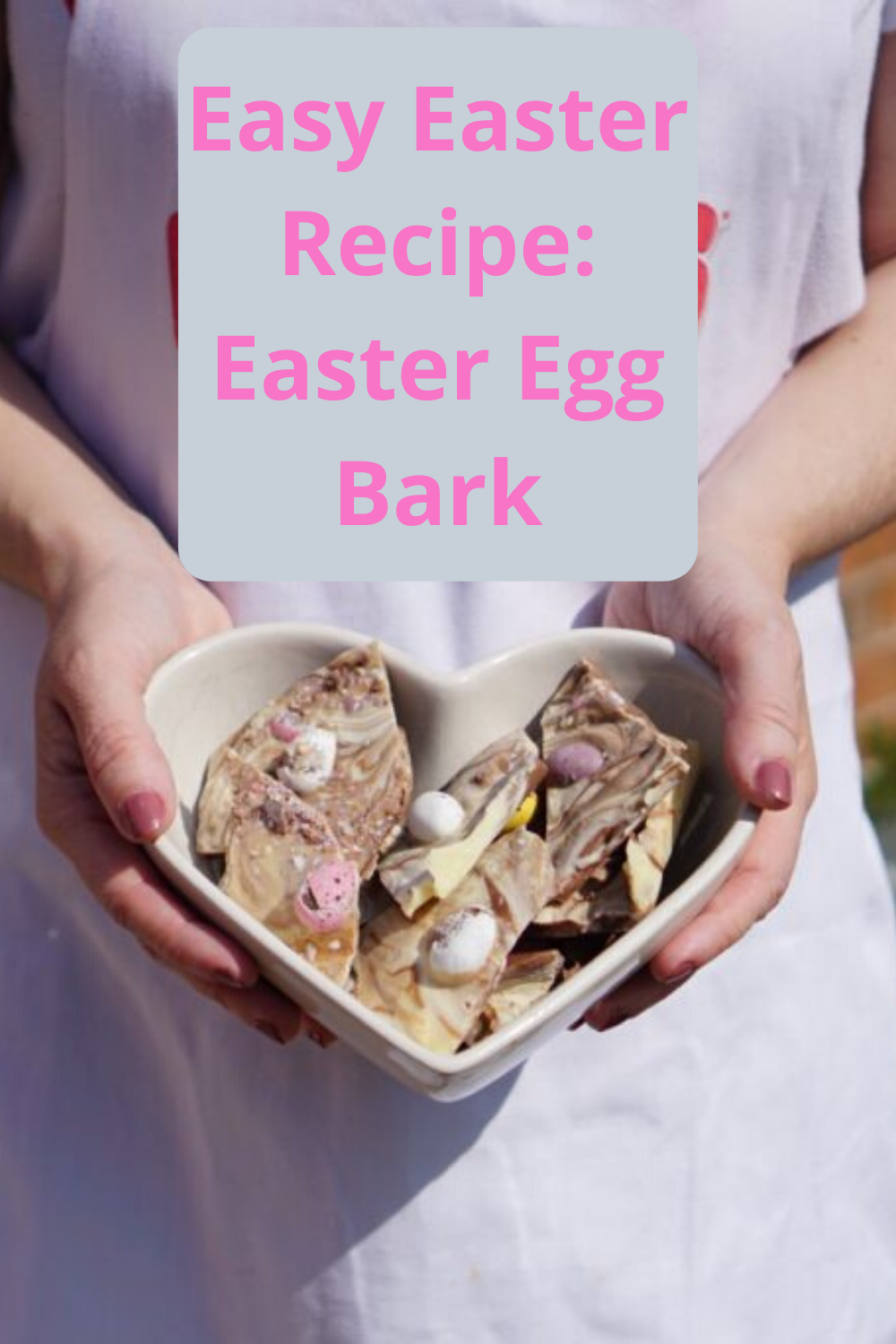 Collaboration post