This week Bewilderwood, a huge woodland full of family fun opened in Cheshire! Based on the magical and enchanting books written by Tom Blofeld it really is every child's dream. Bewilderwood Cheshire is full of treehouses, slides, mazes, zip wires and parks. This place is right down our street. We love getting outdoors and exploring, allowing our children to run free. We were very excited to go and review it.
Bewilderwood Cheshire Review.
I was aware that the day was fully booked and as we arrived at the carpark at opening time (10am) it looked busy. Obviously with Covid worries and social distancing it made me nervous. However as you walk into Bewilderwood you find that because it is set outdoors it is extremely spacious. There are no queues as you show your tickets and it feel really safe.
There are also hand sanitisers everywhere. Beside every slide, maze, park, cafe. Everywhere.
On arrival you follow the the treacherous trail through the woods which has bunting all along the path. You then reach an opening where you can choose where to go to first. There is lots of different areas to explore. Boggle Village, Slippery Slopes which are huge slides to whizz down, Miss Mash Maze which took us a while to get out of, Twiggle Whizzer which includes more slides and a park, Wobbly Wires which are amazing zip wires and a smaller one more suitable for toddlers, the Sky Maze, The Broken Bridge. Everything is quite spread out so it never feels too busy. There was never really long queues on the slides. I am not sure if it is because you are in a forest surrounded by trees and fresh air but despite being in a park, Bewilderwood Cheshire feels really calm and peaceful.
What is the best age to visit Bewilderwood Cheshire?
I have three Children, my youngest being 4 (Alfie) and my eldest being 10 (Meme). All three of my children loved it. There is lots of specialised ares for little ones. Swings, slides, little tree house for them to explore, stepping stones. Alfie loved the swings in the younger ares. However the big slides were a huge hit for all three children. There is a wide slide so they could all go on together (or you could go on with your little one) and also single slides which my 4 year old was fine to go on with – although he did need help putting his feet in the sack which my older children helped with.
Again the mazes all three loved. My 10 year old loved the zip wire and there was a special toddler one for Alfie. Stepping stones and climbing frames suited everyone also. There is a area called Big Hat which was a crafty space where the children could wear hats. This was a bit young for Meme but Harri & Alfie enjoyed it. There is also a story telling space which my younger children loved and engaged with. However this was a bit young for Meme. However it is a great area just to have a breather for smaller children.
I personally think Bewilderwood Cheshire would suit up to the age of 12 especially if you are going as a group of friends and they can run around together.
Can you get food and drink at Bewilderwood Cheshire
Yes you can buy food and drink from Bewilderwood Cheshire. Hot food like jacket potatoes, pasties and soup. Which will be perfect during the colder months. There is also a selection of sausage rolls (which look amazing) and sandwiches to choose from. Sweet snacks and hot & cold drinks are also available.
There are plenty of picnic tables dotted around the woodland to sit and enjoy your food. They are also situated close to play areas and slides so your children can play whilst you can sit with a drink and watch them.
Is it worth the price?
I think a lot of people are struggling financially at the moment. For me, I don't mind paying for days out as long as I feel like it is worth it. I am eager to see new places, I love seeing my children outdoors away from ipads and television. For a family of 5, Bewilderwood costs £97. Which of course seems like a lot. That said everything for a family of 5 is expensive. For a day at our local zoo it costs £107.75. To visit a local adventure park it costs us £48 for a 4 hour session. To go and see a film at the cinema is costs roughly £50 and that is for under 2 hours generally.
With this in mind, Yes Bewilderwood is worth the cost. There are no hidden extras, you can take a picnic and drinks and you can spend the whole day there. Of course it is a treat. A great way to celebrate a child's birthday or a school holiday treat. It is not somewhere we will pay to go every weekend but I have promised the kids a visit in the Summer holidays – and we cannot wait!!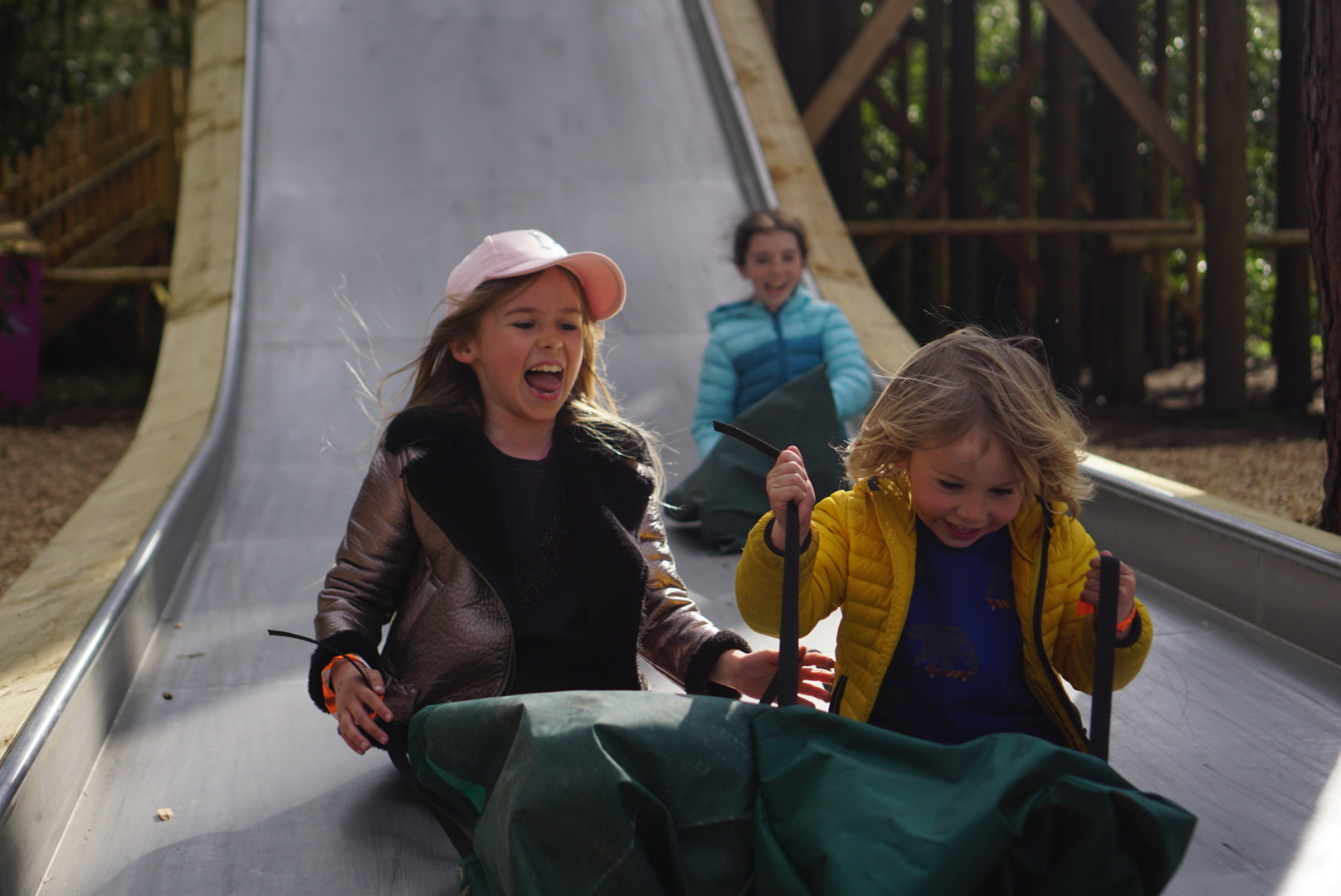 We have been asked to review Bewilderwood Cheshire in exchange for a honest review. 
Check out some of our other favourite things to do in Merseyside and Cheshire.
If you are looking to eat somewhere for tea after a full day at Bewilderwood Cheshire check out the Cheshire Cat