It is the last remaining days in January and what a month it has been! I think most people will agree that January is the longest and gloomiest month of the year and a celebratory cheer when it is over is without a doubt needed.
What we have been up to in January
It has been to school for my children, something after the school closures in 2020 and 2021 we will never take for granted again.
There has been some tricky moments in school for my children but lots of great achievements too. My Harri has won the presentation award in school which she was delighted with. Alfie's reading is coming along nicely and Meme is plodding along awaiting for her secondary school choice to be confirmed in March.
Settling back into school and after school clubs my littles one have been exhausted getting back in a routine. I have been a little lenient with screen time and they have been playing lots of games online including some new ones that recently have been sent to me by Culinary Schools.
Culinary schools have lots of free online games available to play which the kid have really enjoyed. I am always amazed at how easy they can navigate them. Here are a few of our favourites:
Candy Fiesta
I think Candy Fiesta was our favourite game on culinary schools. It is really easy to play. The aim of the game is to get 3 matching pieces of candy in a row to score. Lot of fun, easy to score but be careful you could lose hours on this game lol! Even I got involved! Candy Fiesta is a must play.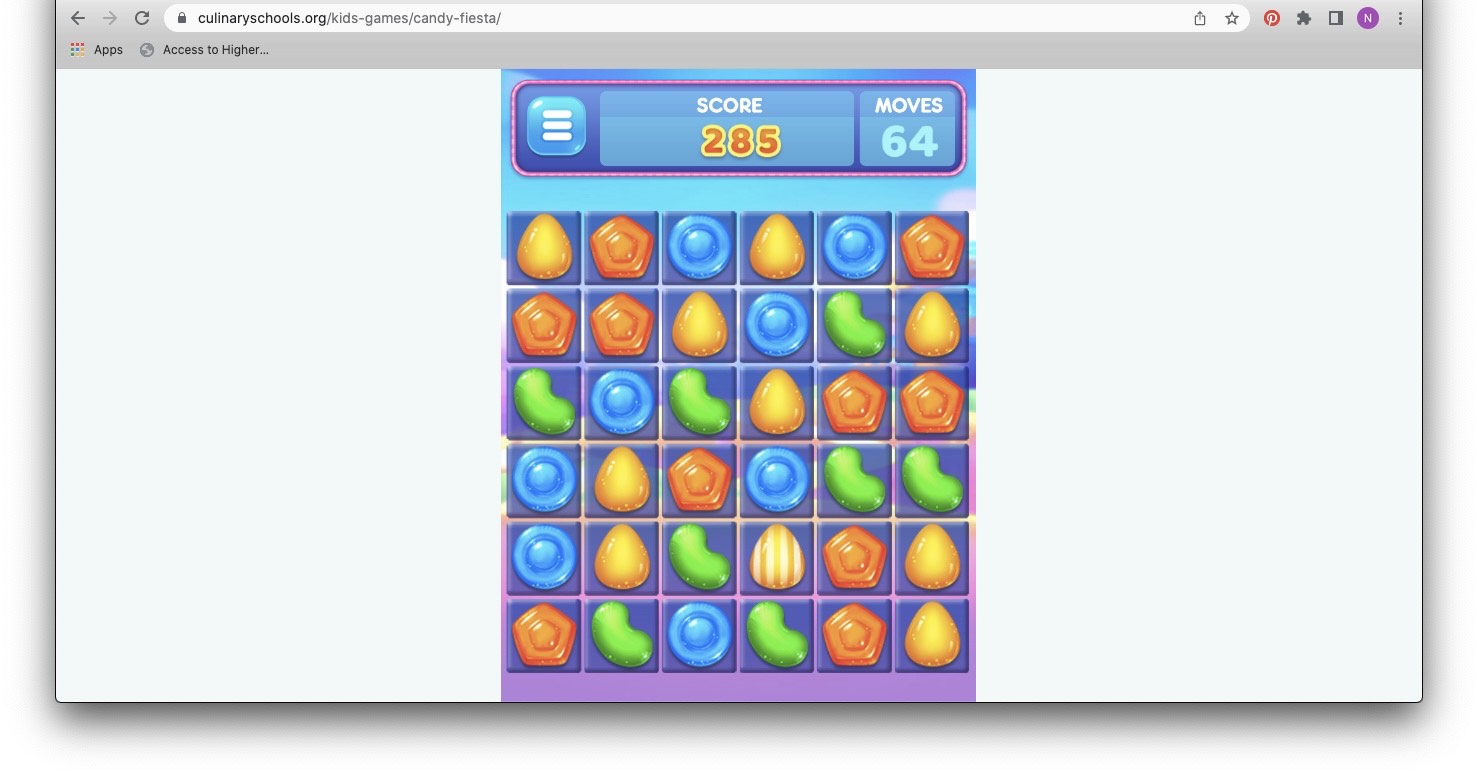 Kawaii Memory Pixel
Who doesn't love a game of memory? Well Kawaii Memory Pixel is just that. I always encourage these types of computer games as they are a good learning tool for children. My 5 year old thinks he is playing but he is actually identifying fruit and colours and using his memory to remember. You start on level one which is 2 sets of pairs and each time you guess correctly you move up a level and the cards multiply to make it harder.
Fitness Food Run
Fitness Food Run is really good visual way to show your children the impact of eating unhealthy and the different eating better food can have. The aim of the game is to try and eat as much fruit and vegetables as possible. When the player decides to eat junk food you can see the player gaining weight and becoming sluggish.  Whilst this game was a little too hard for my 5 year old to play my girls (who are 8 and 11) enjoyed it.
Food Count
Food Count is a little game to get your younger children counting. The game shows the player a picture of a piece of food. The player has to count how many there are and choose the right amount as fast as they can. Lots of fun and more importantly for us parents lots of counting and number recognition.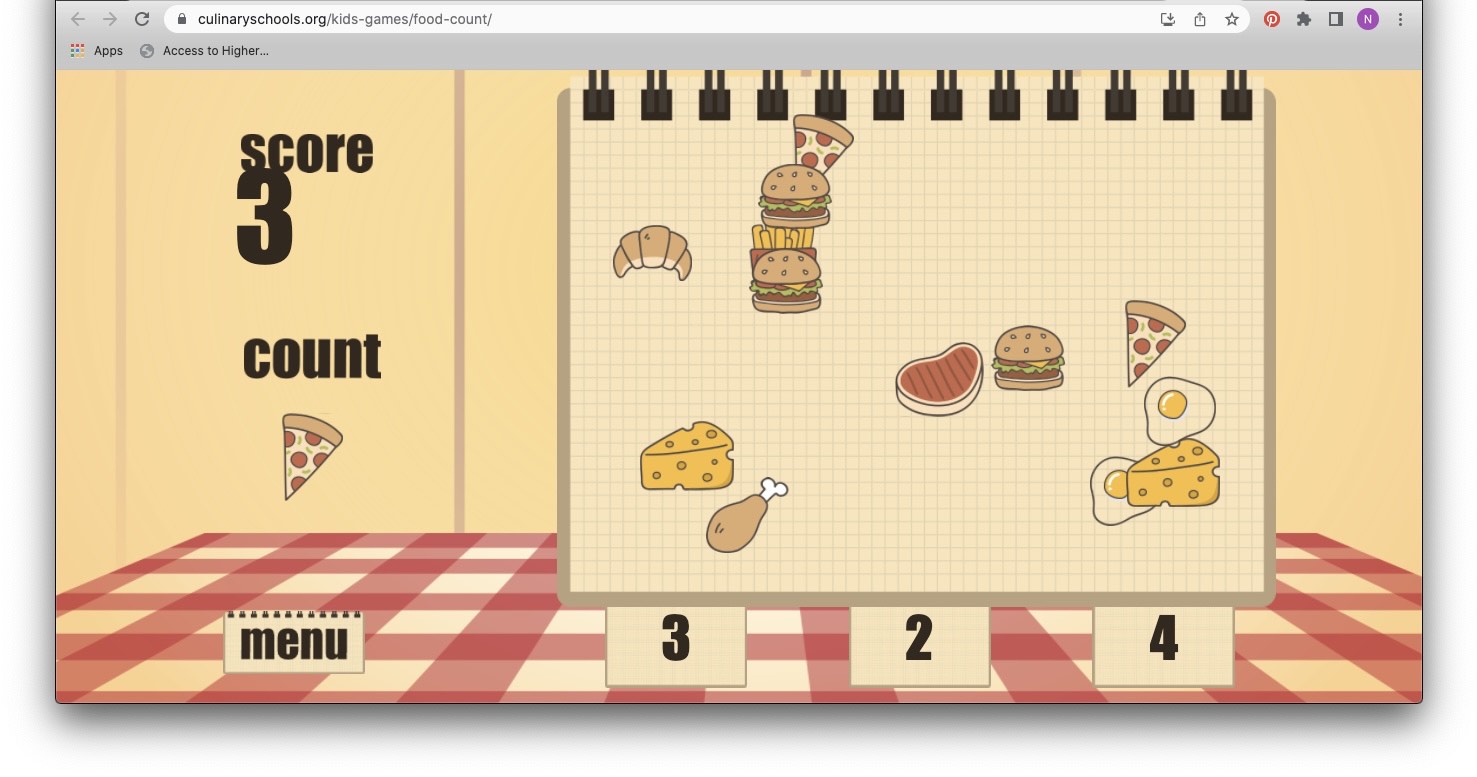 Culinary Schools have lots of games to choose from. Lots of great ways to encourage learning whilst still playing. The culinary games are also a great way to introduce cooking and baking your children. Helping them understand the process, healthy foods and the different types of vegetables.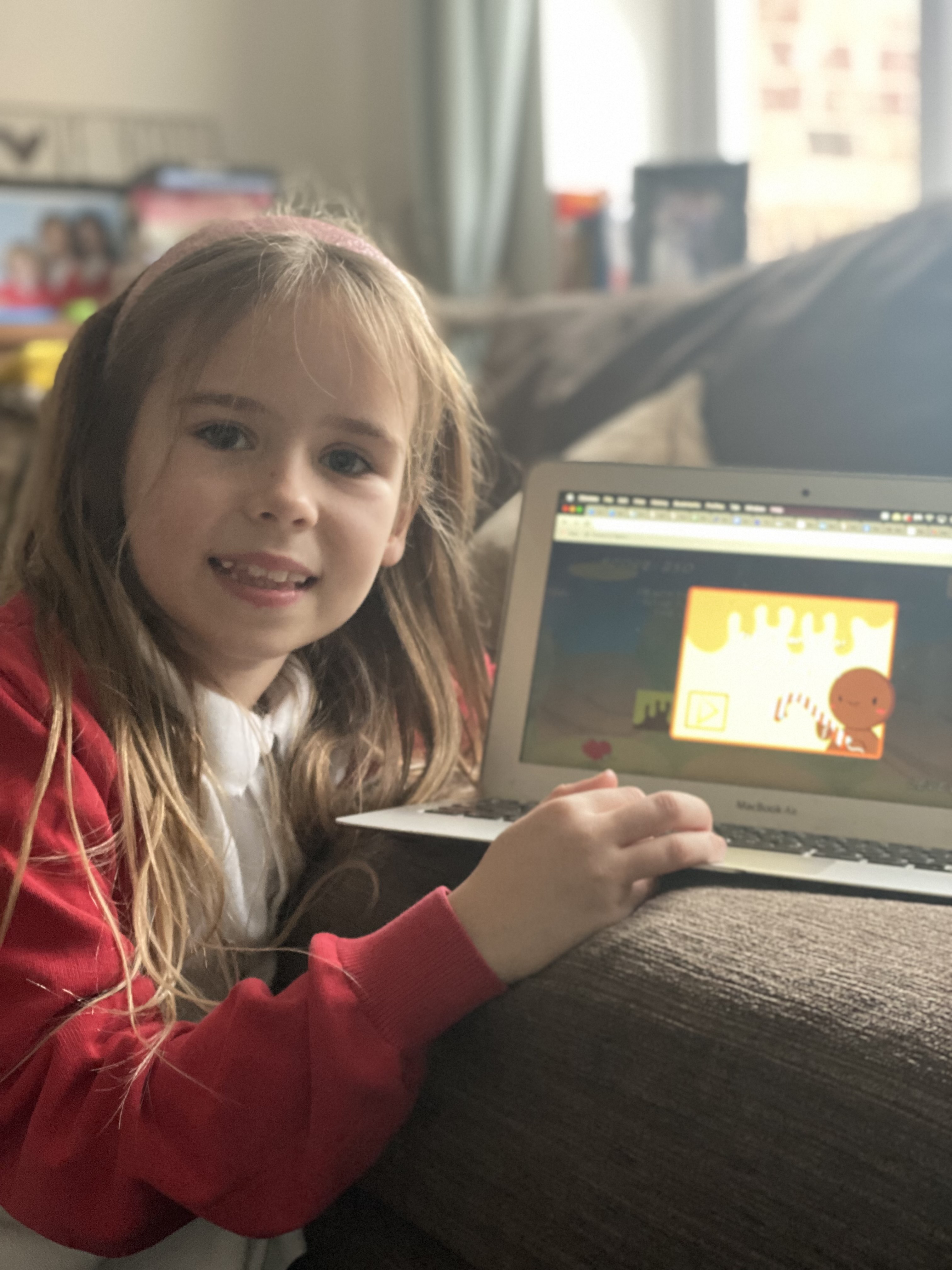 My little ladies have also started attending Stagecoach which they are absolutely loving. It is a three hour workshop which including singing, dancing and drama. They come out at the end of each Stagecoach session  so excited and animated. So I am hoping this long continues.
Roll on February
So whilst January has been ok, we are ready for some lighter mornings, some sunshine and of course we are very excited to celebrate Valentines Day.
What have you been up to this month?