How to Disneyland Paris on a budget, is it even possible? Yes it is, there are lots of ways you can do Disneyland Paris cheap, it just takes some planning.  We went on our first trip to Disneyland Paris  in October 2017 which I found from research that this is the cheapest month to visit Disneyland Paris, even during the schools half term period.
I have wanted to take my little family to experience the magic of Disneyland Paris.  However, travelling as a family of 5  is so expensive, especially to somewhere like Disneyland Paris.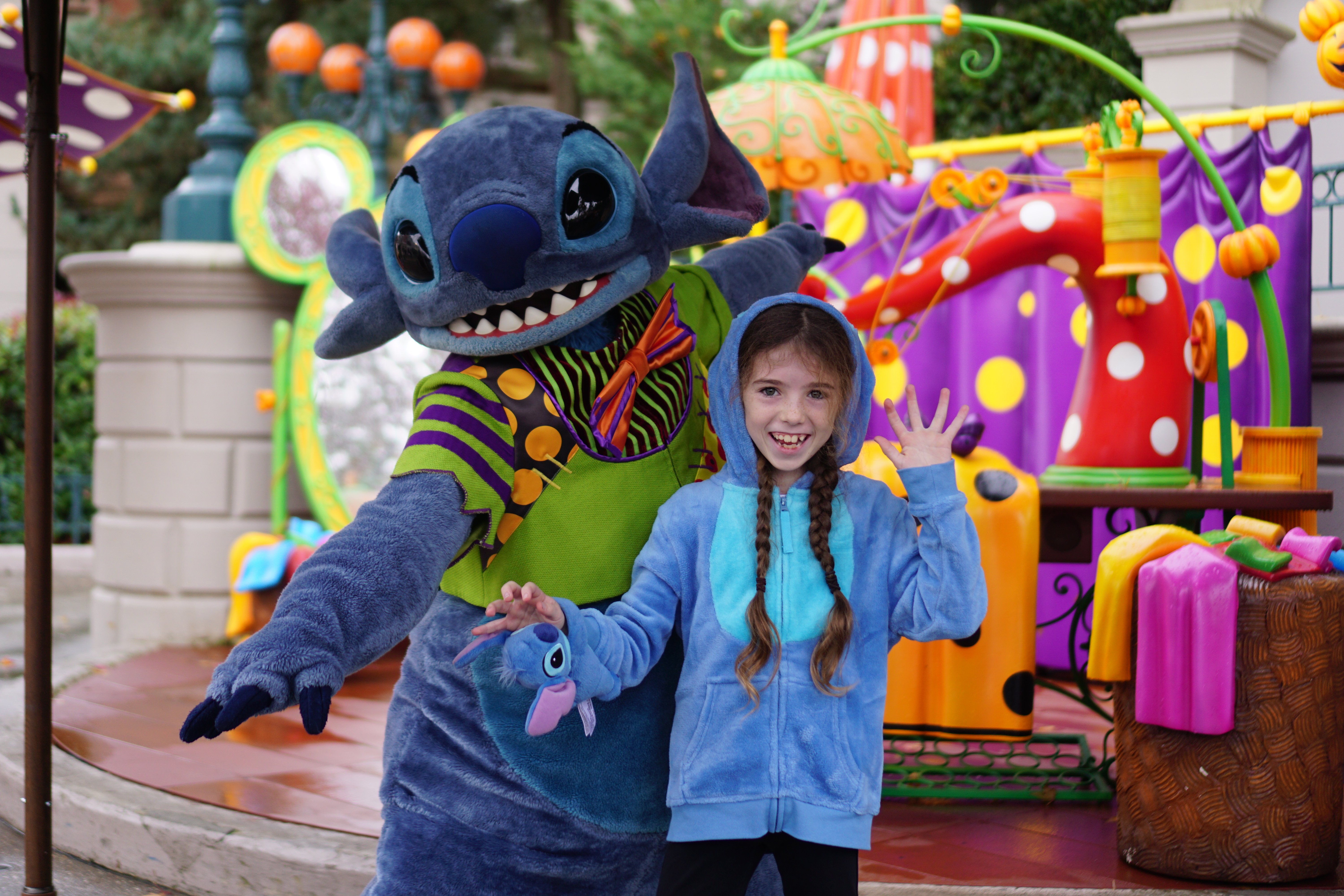 Our only way we can afford to visit Disneyland Paris on a budget. Whilst still trying to make the experience magical and amazing! Which I am pleased to say we did! And here's how we did it:
How to visit Disneyland Paris on a Budget – 5 Important tips!
Shop around for the best deal as soon as you can.
Admittedly this is not something I am great at usually. Disneyland Paris had a really cool deal of 'buy 2 nights and get 2 free' in 2017 if you booked by the end of February.
Now at this point of the year we are usually still getting over the costs of Christmas. We are definitely not in a position to book and pay in full for a holiday. However, I knew I wanted to take my bunch in the October half term and when I saw this deal it was now or never so it encouraged me to book early.
We were quoted a really great price. It included the 4 night hotel stay and 5 days admission into the park. As we were staying in a Disney hotel, the magic hour also applied to us. Our tickets also included fast passes which could be used  every two hours.
This year in 2022 the deals are not so great. However there are still some Disneyland Paris Discounts if you book before March 17th so definitely get looking now and see what you can find.
Driving to Disneyland Paris
Now I know this isn't for everyone, in fact it wasn't for me!! When my husband suggested driving to Disneyland Paris I wasn't keen, we live in the North West of England which meant it was a 5 hour driver to Dover with three young children.
However, when we looked at flights we were looking at just under £1000 for all of us. This is not including transfers to the hotel and airport parking. Driving actually cut this cost down by half, including petrol, a night stay in a hotel by the ferry terminal, food for us all and our ferry ticket. It was a no brainer, and it actually was fine. A easy way to make your trip to Disneyland Paris cheaper.
We stopped off for lunch on the way down and the children watched some films on the journey. Here are some ideas of games and activities to play on long journeys to help make the time go a little faster.
Eating at Disneyland Paris on a budget.
When booking Disneyland Paris you get the choice to add meal plans. We decided not to do this, mainly because my girls don't eat a lot at breakfast time, in fact neither do I so I knew it would be a waste of money.
Due to the fact we were driving we decided to take as much with us as possible including food for breakfast and lunch. I knew eating at Disneyland Paris would be expensive and I know how fussy eaters my children are.
We took a toaster, bread, cereal and milk. I also took sandwich fillers so I could make a little packed lunch for us all and we popped to Costco on the way for a huge crate of waters. This worked perfectly, it saved us so much money and time.
Disneyland Paris is so busy, the one time we actually managed to get a seat in a café we still waited in a queue for over 30 minutes to get a cup of tea. It would have been so tough if we never took food with us, especially with a 1 year old because obviously when they need feeding they NEED feeding!!
So, with all this food, we only ended up paying for our evening meals.
I should add that on a visit to Disneyland Paris the following year in 2018 breakfast was included in our Disneyland Paris package. Whilst it was nice, the queue to get into the restaurant every morning was manic. Regardless what time we got up we had to wait for at least 40 minutes every morning. Resulting in missing magic hour most mornings.
Snack packs
As you can imagine buying snacks at Disneyland Paris is expensive. We didn't have spare money to be spending on over-priced snacks. I read about making snack packs and I knew it would be perfect for my bunch. I got some sandwich bags and filed them with a piece of fruit, bread sticks, yogurt, sweets and crisp. We didn't need to buy any snacks and we didn't run out of anything. My Harriet still talks about these snack bags now!
Again this was nice and easy because we drove.However if you are flying, things like water bottles are worth taking. You will find there are places to fill these up around the park.
Disney Merchandise
We stocked up on Disney ears before we left England. I got my girls some reduced from Claire's Accessories (you could get them even cheaper from the likes of Primark). I also made sure we took autograph books with us.
The girls were allowed to choose a little something from the shops in Disneyland Paris so they were still super excited. However  it meant they weren't spending their money on over priced accessories.
I would love to know if you have travelled to Disneyland Paris on a budget?