I wanted to write this post as soon as I could because I want to remember every single amazing moment.
I remember going to Disney World in America when I was younger and it was brilliant so I hoped Disneyland was going to be just as special. I also wanted to take them when they are young. I love that Harri still believes that Princesses are real and Alfie thinks that Buzz is his best friend. I wanted to experience this magical place and enjoy all of its glory.
We decided to drive which of course worried me, it entailed a 5 hour trip to Dover, a 90 minuted boat trip and then a further 3 hour drive to Paris. The girls I knew would be ok, but Alfie, well he is a different story. However, it was fine, no problems at all. We stayed over for the night in Dover which broke the trip up and it was like a real adventure.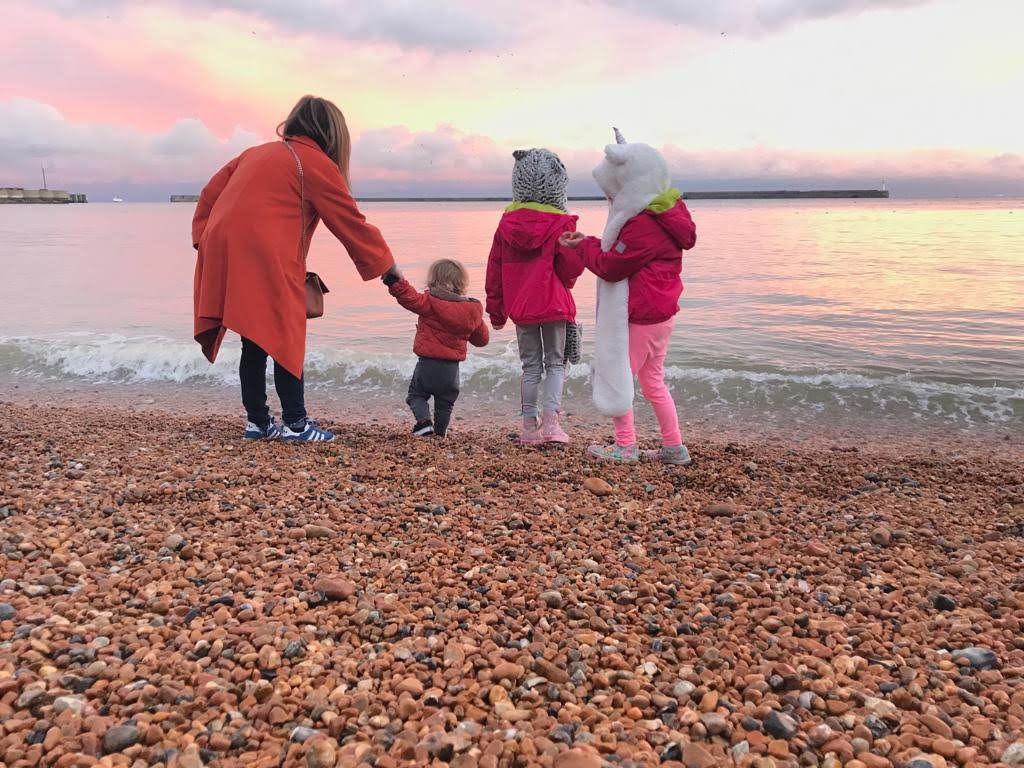 However, once arriving in Disney it all went a little pear shaped – it was so busy and bitter cold. We didn't know what we were doing really. Alfie was upset and to cut a long story short we ended up going for some tea (where Alfie screamed for the majority of the time ) then going back to the hotel. I remember feeling upset, questioning what have we done, why have we come? I think I was just a little overwhelmed. I think a lot of people possibly feel the same.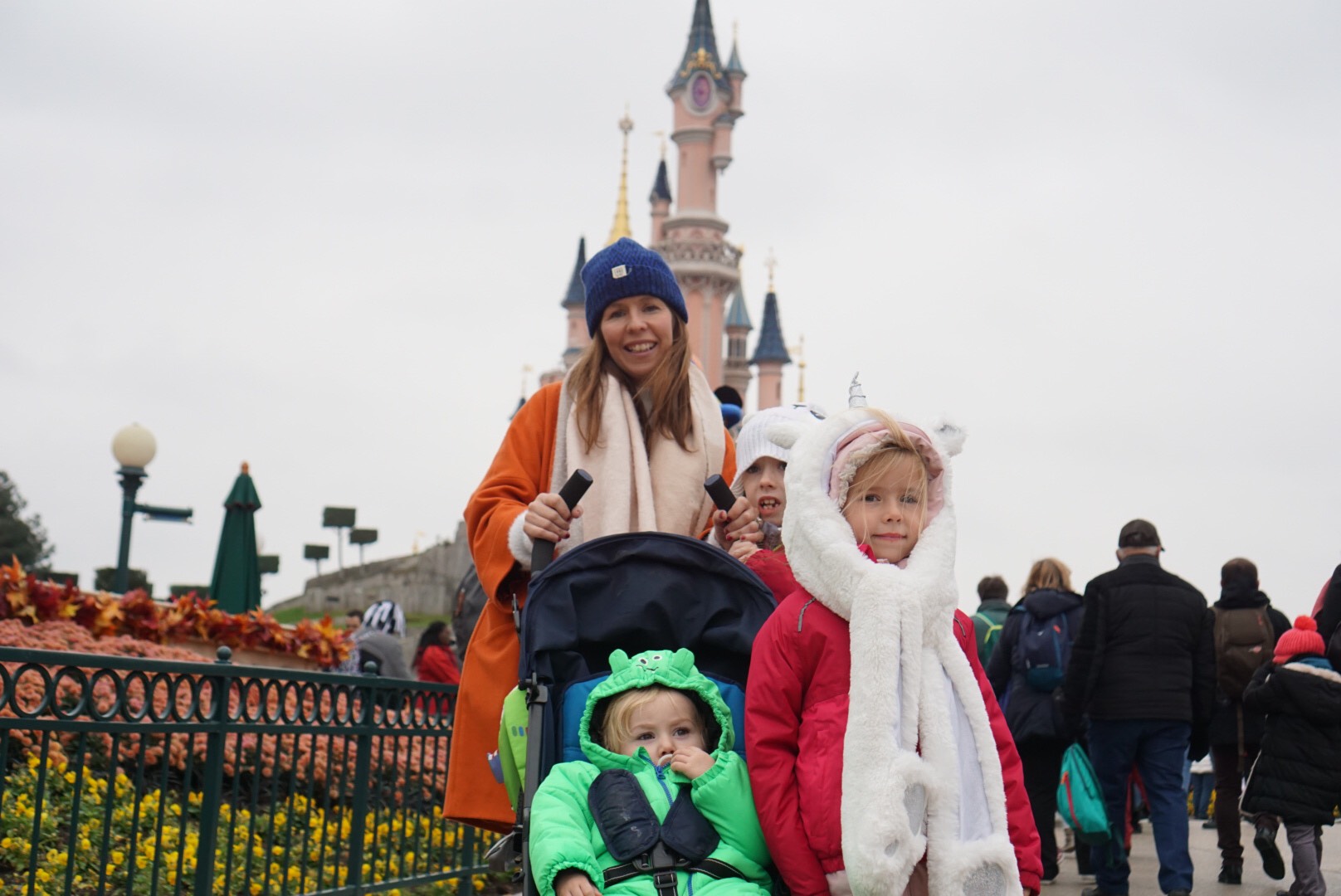 However, we needn't of worried. We woke up Monday feeling excited and ready to explore. The first ride we went on was Peter Pan which I thought was just beautiful. We spent the day going on rides, exploring Main St and even managed to get a seat in a little bakery for some tea and croissants.
The next few days pretty much followed suit. The rides were all amazing especially the ones we could go on together – the ride Ratatouille left Alfie mesmerised.
What I don't think I was expecting was how excited the girls would be meeting the characters. We spent an evening in Cafe Mickey where a few characters interacted during our evening meal. Harri was so excited, shouting their names and asking for autographs, her eyes were full of magic and wonder and it completely made the trip worthwhile.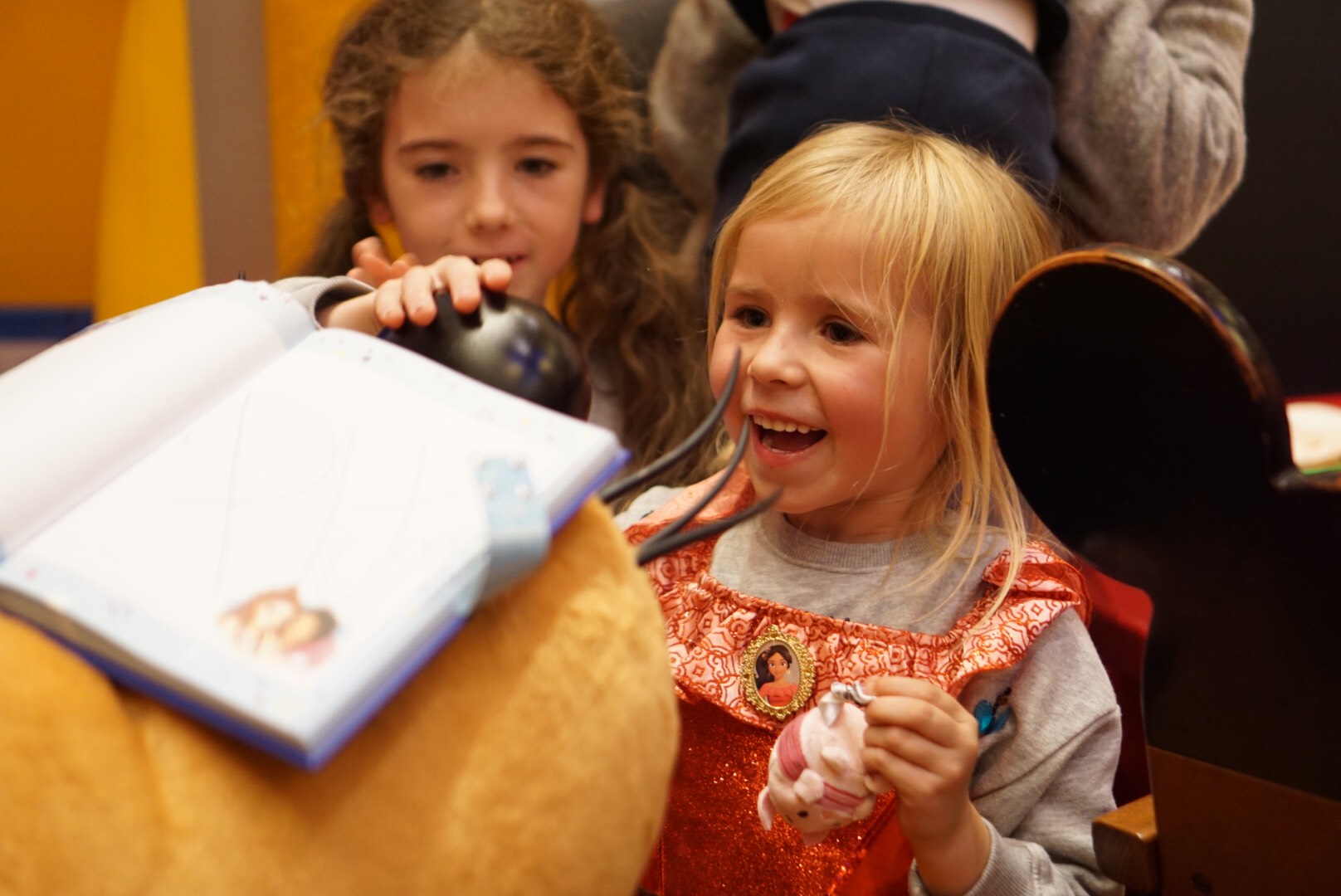 The weather was pretty awful the whole time we were there. One day it was heavy rain and after a few hours we were all a bit cold and fed up so decided, after a meet and greet with Buzz Lightyear, to head back to the hotel for a rest and warm up.
We actually debated skipping Buzz but he is Alfie's favourite character so we went along (like drowned rats) and I am so glad we did. He was great, the kids loved him (especially Alfie) and the whole experience really lifted all our spirits. Harri got his autograph, we got some pictures and off we went with a smile on our face.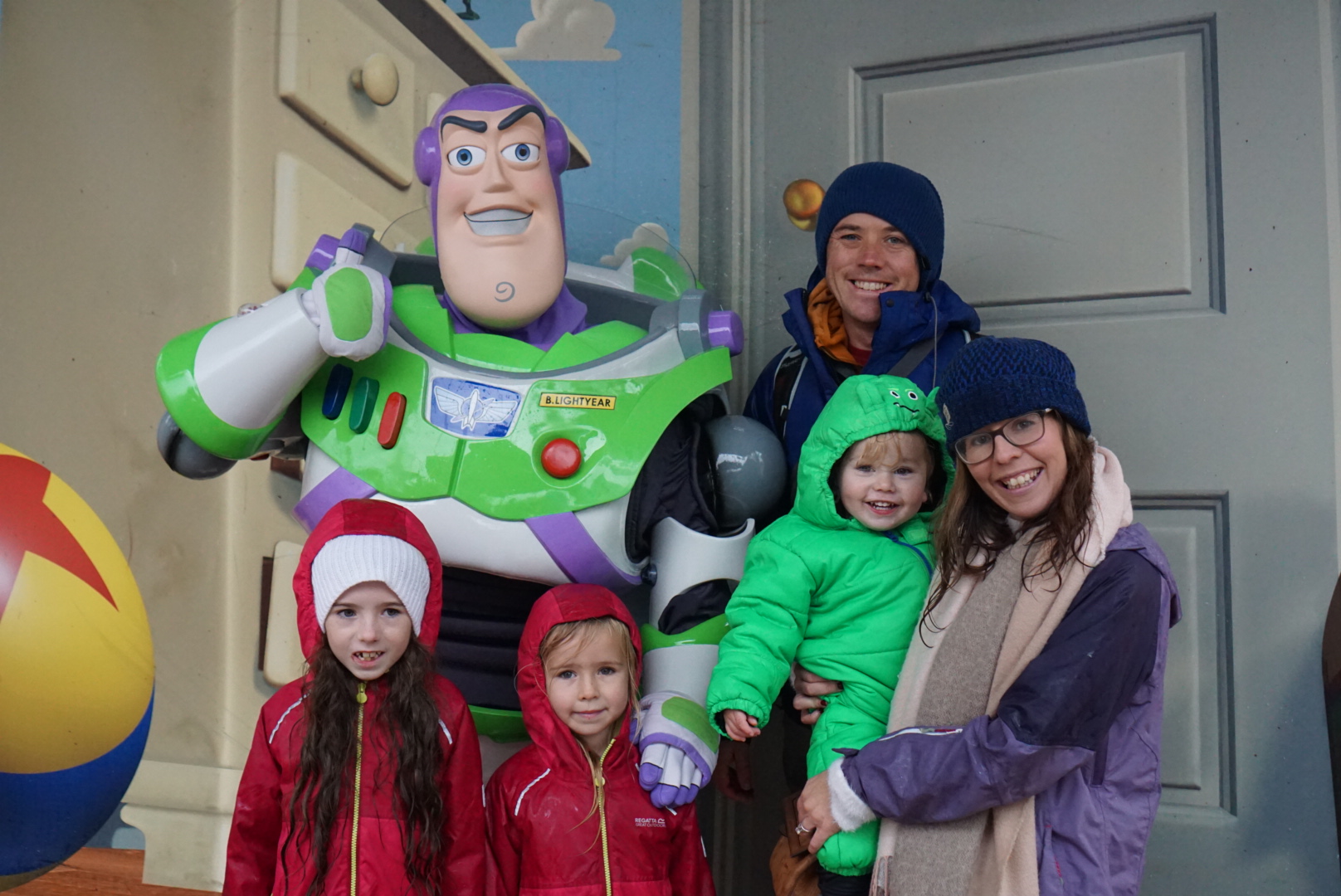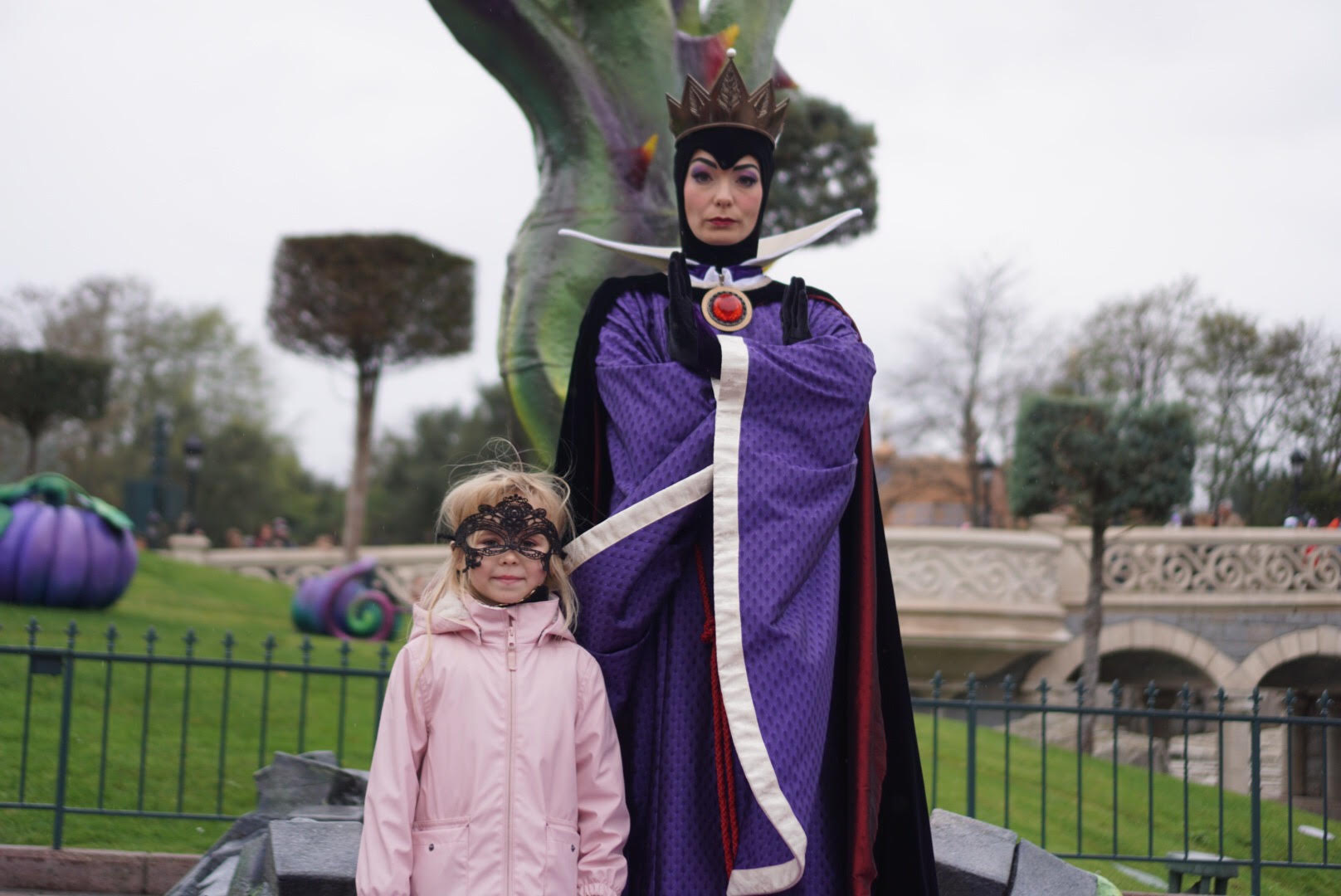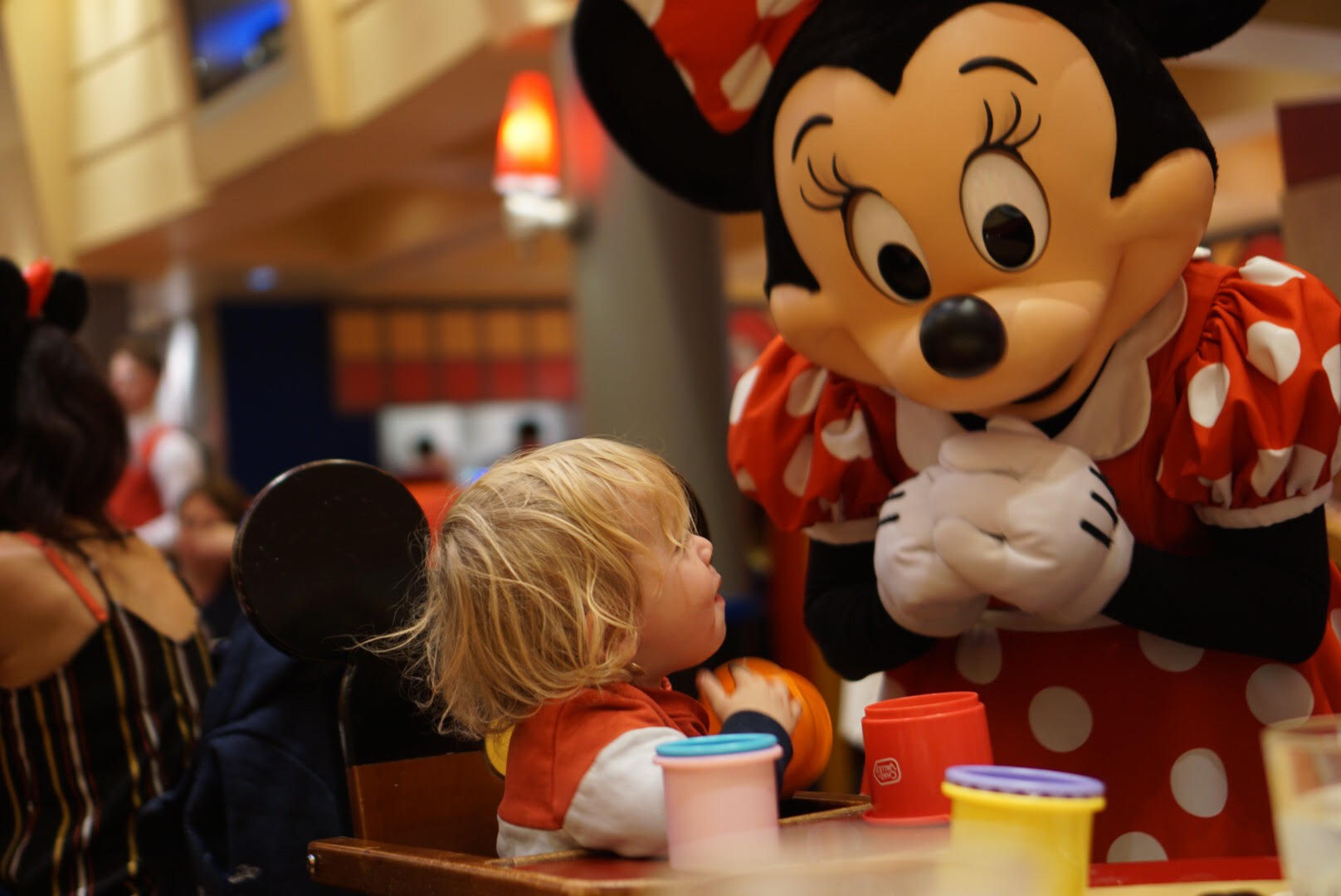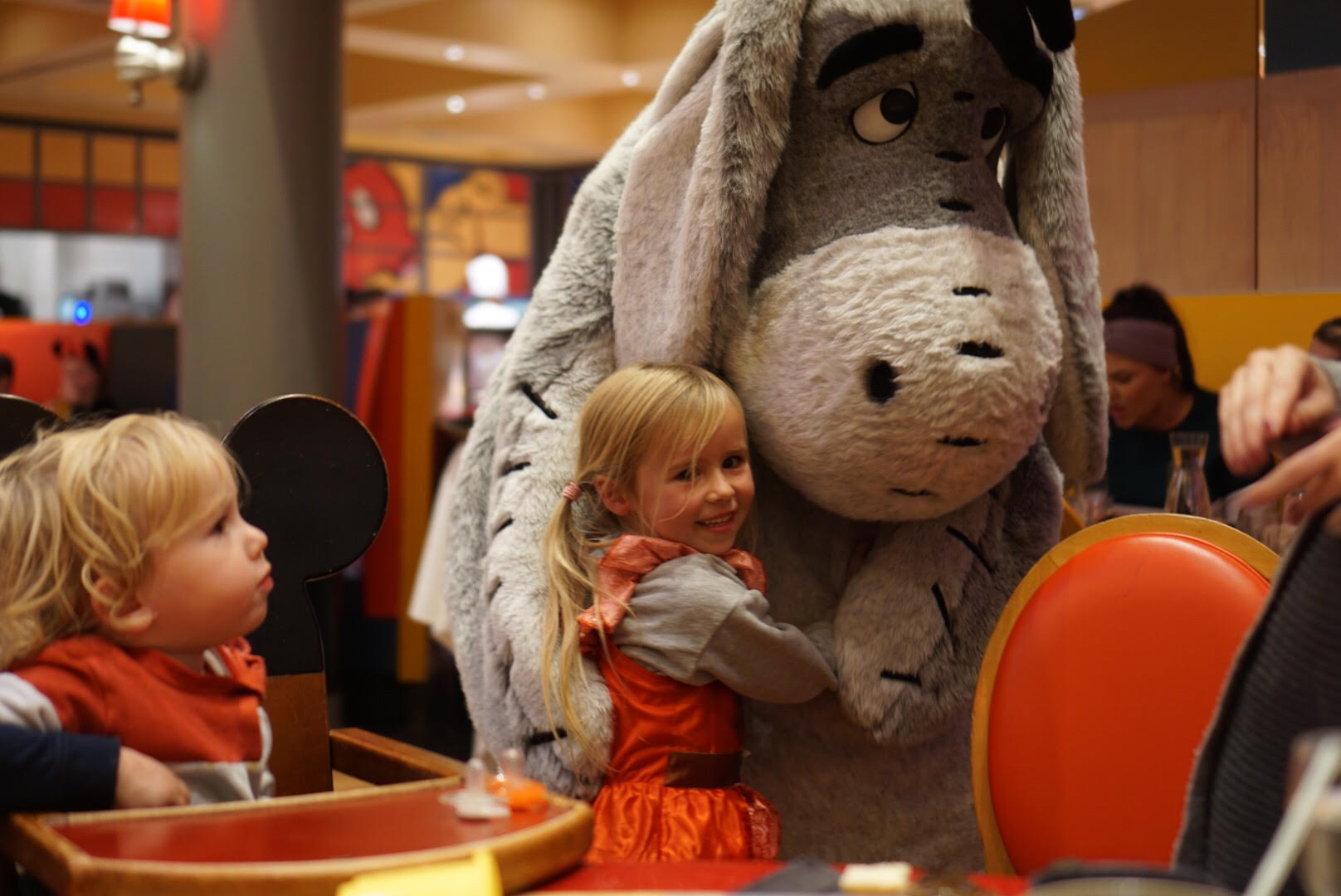 Disneyland is a funny old place. Exhausting, full on, busy, expensive and, for us, really cold. A relaxing holiday it is not. Yet, despite all this, we loved it. It really is something special. Magical memories made and special moments captured.
We often ask ourselves are we crazy to go on so many adventures, taking these little trips every months to new places. Spending any spare money we have on experiencing a new place. Some times just driving an hour down the road and other times flying a few hours. It is hard work, especially at the age Alfie is. It is often all spent in the one room, me and my husband sitting in the dark whilst we try to get our children asleep.
Yet, we keep doing it, because I honestly believe that we all benefit so much from it, and not just seeing new places and meeting new people but just spending that precious time together, having that break from normality and capturing a little bit of magic. I want our Children to have all these amazing memories of our trips, I want us to be constantly saying 'remember when…' and I plan to cling on to these special days when our children are small and life is one huge adventure.