I love flowers. They make the perfect gift for any occasion, or even for no occasion at all. I try to buy them all year around. However I must admit I love flowers at this time of year. There is nothing quite like a special bouquet of valentine's flowers. Red roses, pink tulips, Oriental lilies  – Valentine's flowers are stunning and just that little bit more special.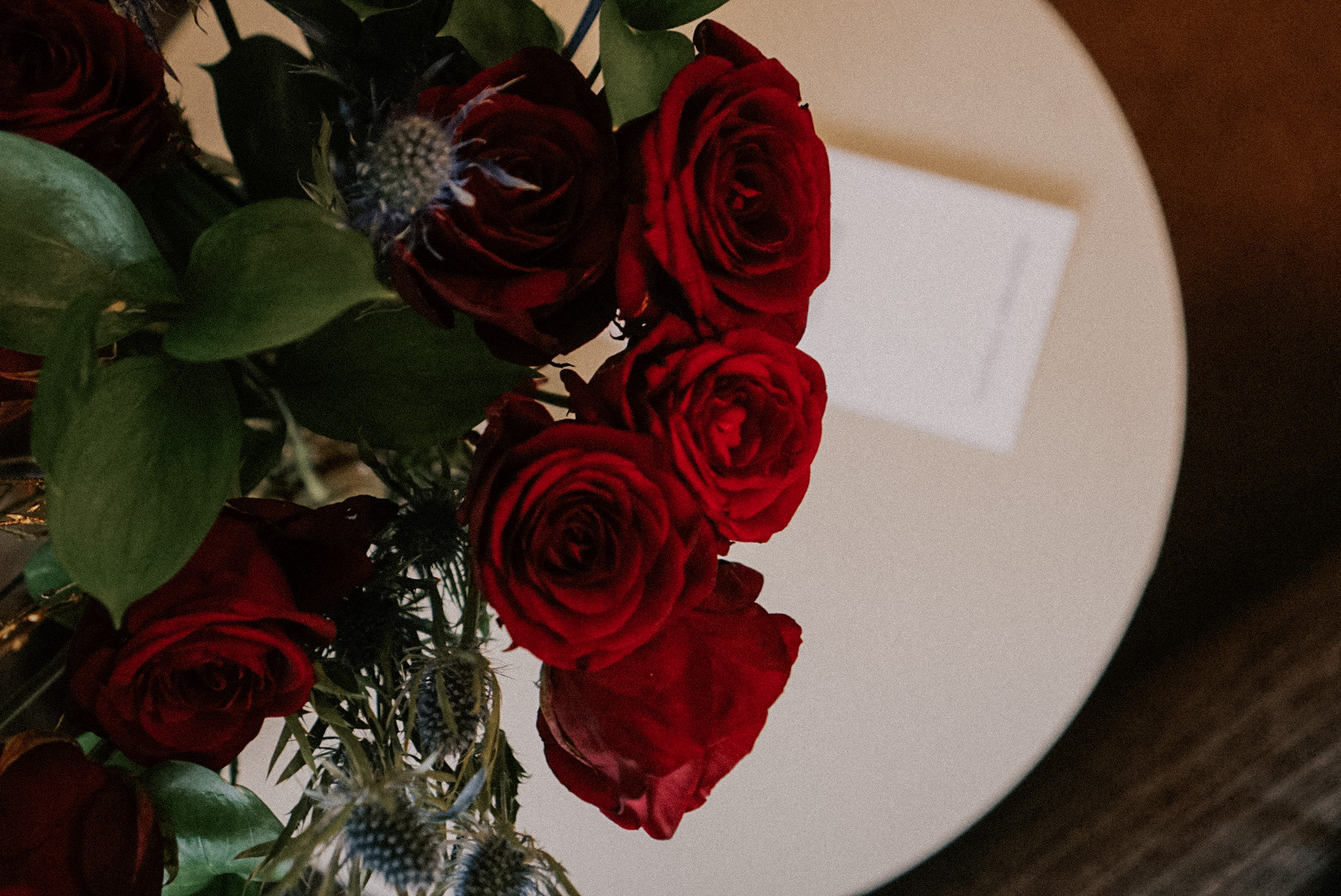 Valentines's Flowers from Haute Florist.
I have received the Classic Romantic from Haute Florist's Valentine's flowers range. Honestly all the bouquets in this Valentine's range are beautiful, you really are spoilt for choice. There is something available for everyone including some beautiful Valentine's gift options.
First impressions from Haute Florist
All the flowers delivered from Haute come in a beautiful white box with black branding. I also find boxed flowers a much better delivery option when receiving them, especially if you are not home when they arrive. They are protected and preserved inside of the box.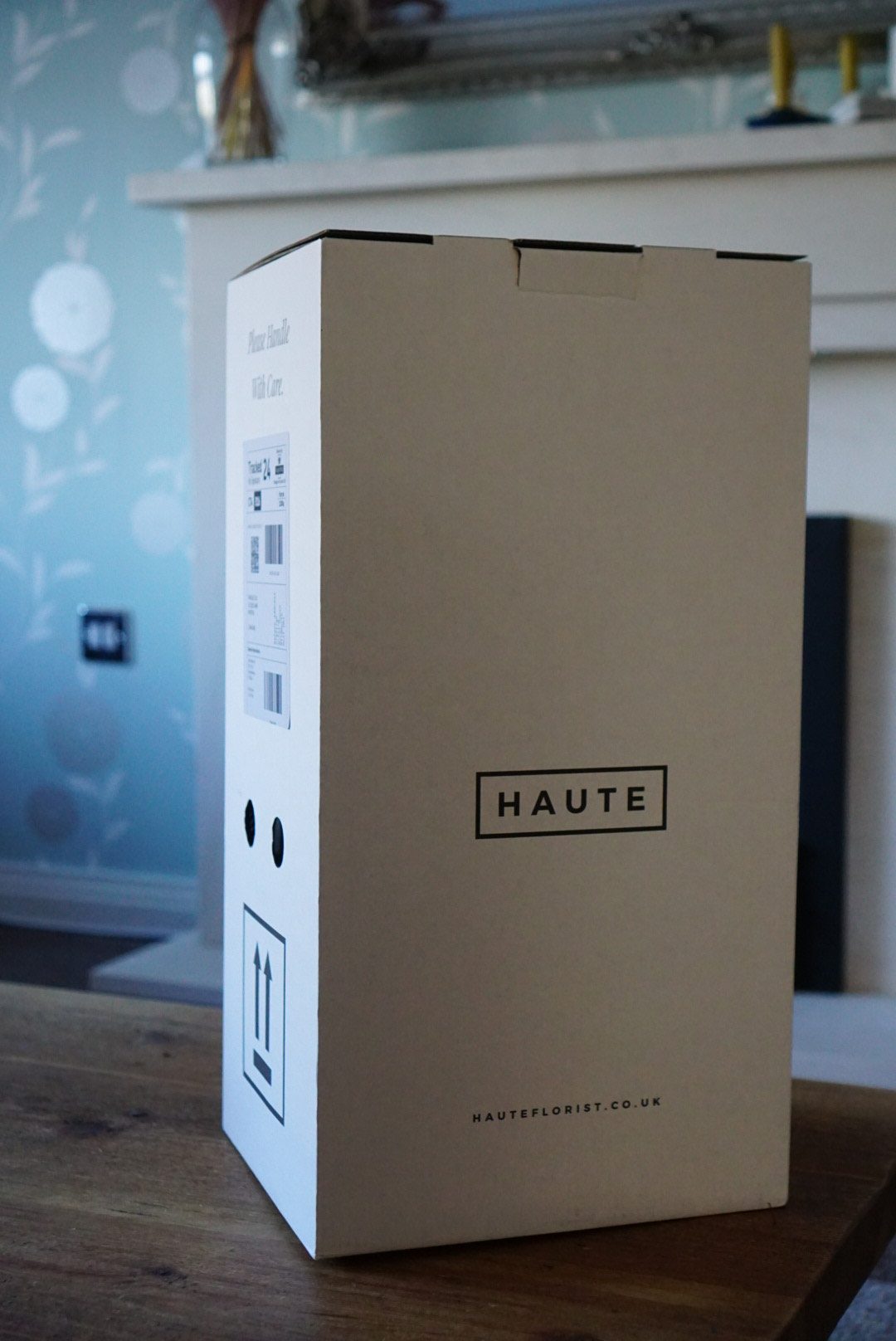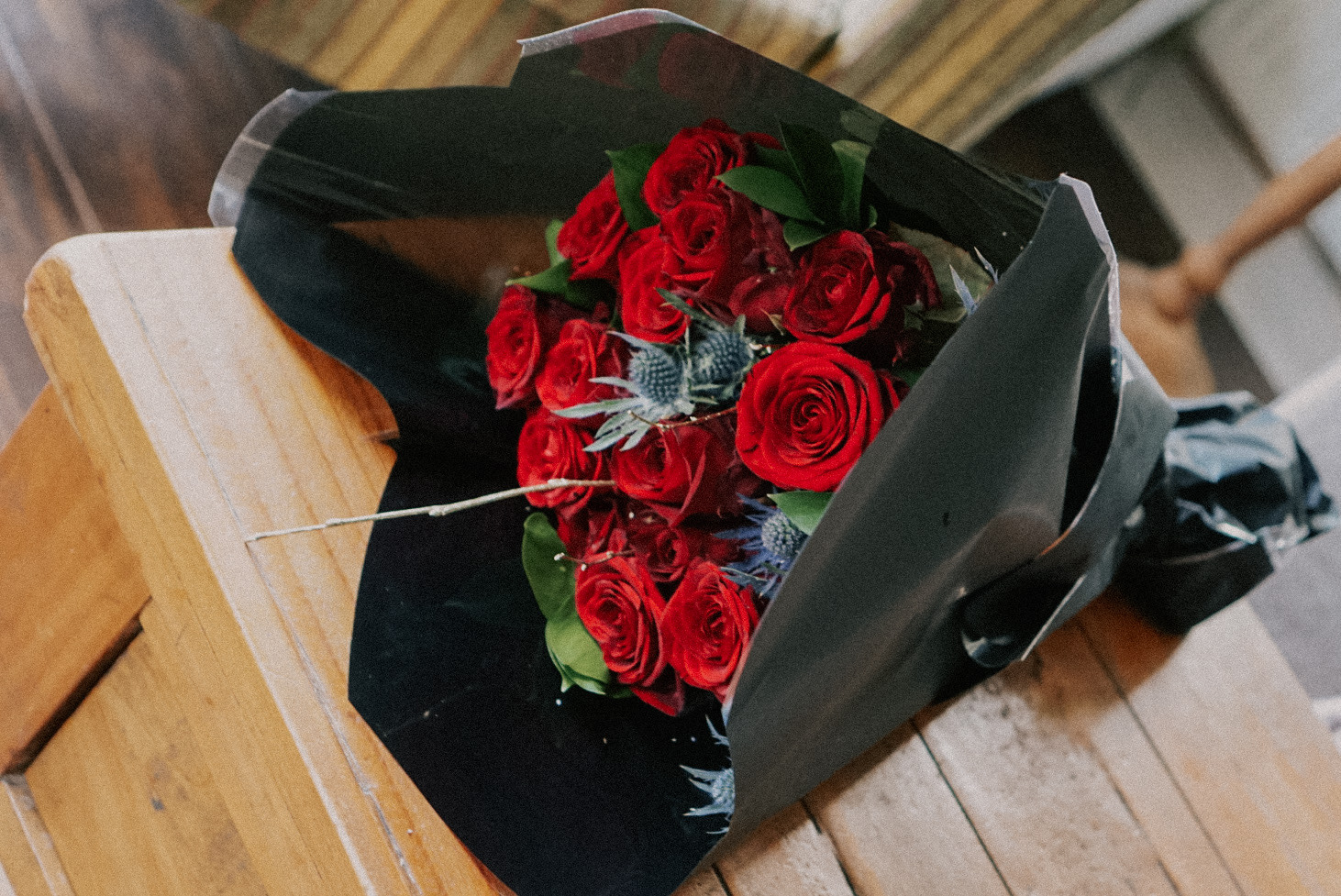 Inside of the box the valentine's bouquet is wrapped in black cellophane with a big black satin ribbon tied into a bow at the bottom. It is beautiful and classic and makes for a wonderful gift this valentine's day.
The Classic Romantic bouquet
The classic romantic valentines flowers consist of Rhodos red roses and foliage encased with gold orbits. You can receive this bouquet in 3 different sizes, which is perfect for varying budgets. It is available in standard, medium or large.
I received the large bouquet which consists of 15 large red roses. It really is beautiful and the roses smell so lovely leaving a wonderful fragrance which you can smell as soon as you enter the room.
Along with the bouquet you receive details on how to care for your flowers as well as flower food for day 1 and day 3. As I am writing this post my flowers are 5 days old and still very much blooming.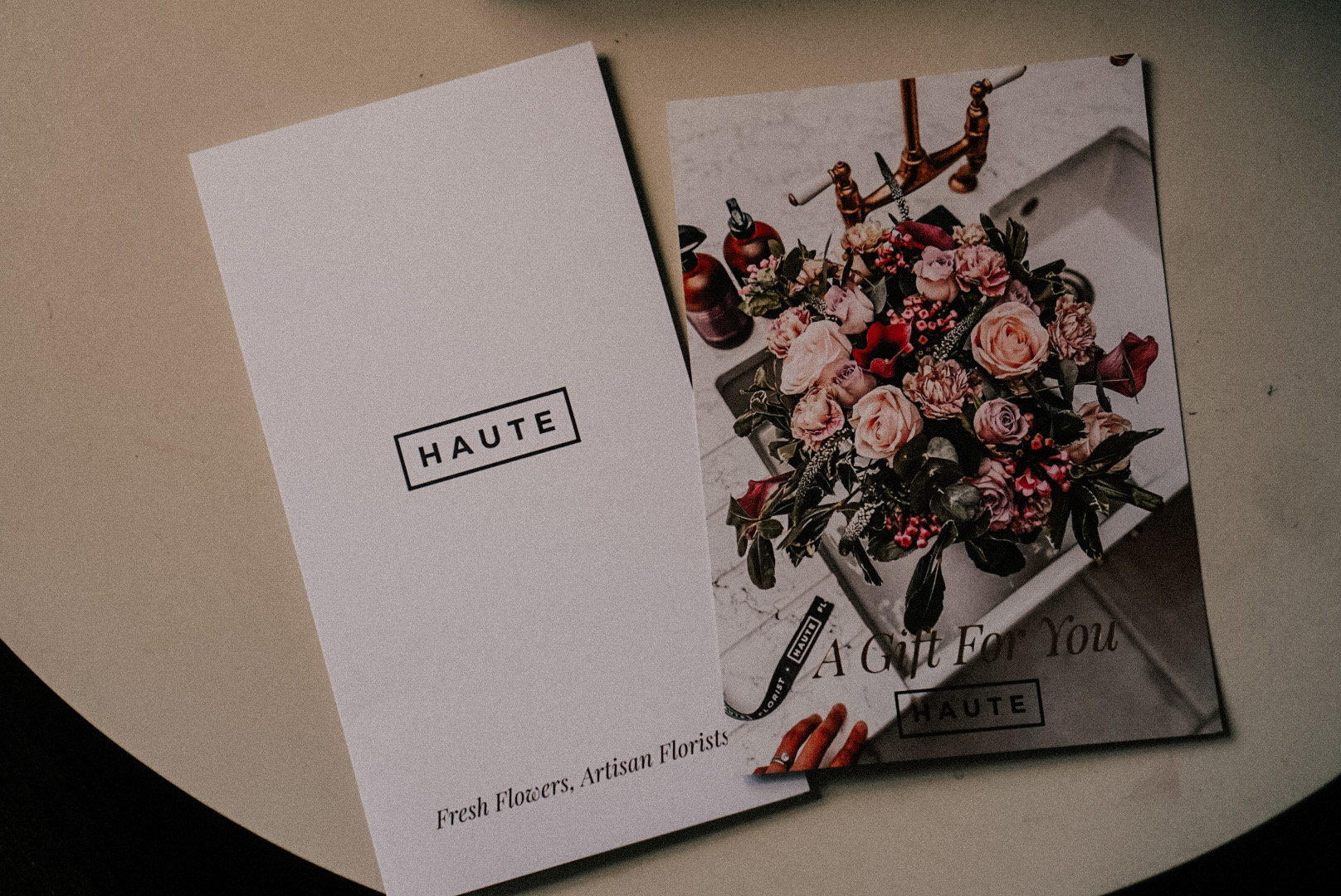 Valentine's Day Extras.
Along with your beautiful Valentine's flowers, Haute Florist also allows you the option to add on extras to your gift. Including wine, chocolates and candles (and many more). Tracked next day delivery is also free!
I absolutely love my Valentine's flowers from Haute Florist. They are beautiful and classic and a perfect gift for the one you love this Valentine's Day.
I have received this beautiful bouquet in exchange for a honest review.