We have been a craft box from Mila and Pheebs in exchange for a review. However all these crafts can be done with simple items from your craft cupboard or old used cardboard. Get creative!
We  are always on the look out for some easy Spring crafts to do. My kids are so creative and love nothing more than making some creations. Were fortunate enough to work with Mila and Pheebs a couple of months back reviewing their February craft box. When they asked if we would like to have some fun with their Spring craft box I jumped at the chance. Whilst you don't need the craft box it is always a good way to get some new craft ideas.
The Spring box arrived with a burst of colour. I couldn't help but smile when I saw Meme's face as she opened it, it was full of yellow and sunshine, butterflies and daffodils. It was a box full of everything she loves.
It consisted of:
Chick pencil and Eraser Topper
Spring Colouring-in Sheets
Daffodil Vase Craft Kit
Greeting Cards & Envelopes
Spring Foam Stickers
Ladybird Eraser
Spring Wordsearch
Duck Mosaic Wand Kits
Memo Pad Craft Kit
Colouring-in Spot the Difference
Butterfly Foil Stickers
A Mila & Pheebs newsletter
Getting Started:
Meme got started on the duck mosaic, she loves mosaics and I love watching her concentrate trying to make it just perfect, and perfect it was.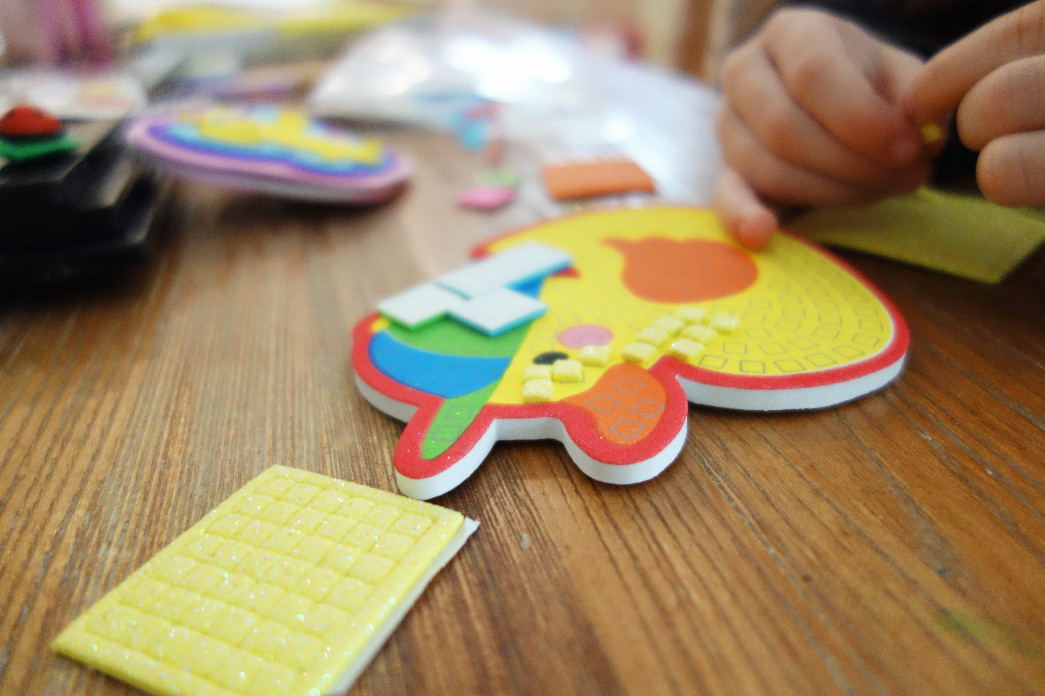 Both Meme and Harri got busy making cards, sticking butterflies and colouring in the spring pictures. However, they were beyond excited when the opened the daffodil vase craft kit, as was I. It was amazing. They both got busy putting together the daffodils with the help of me and my hubbie. They were the delighted with the results and it now has pride of place in the centre of our dinner table.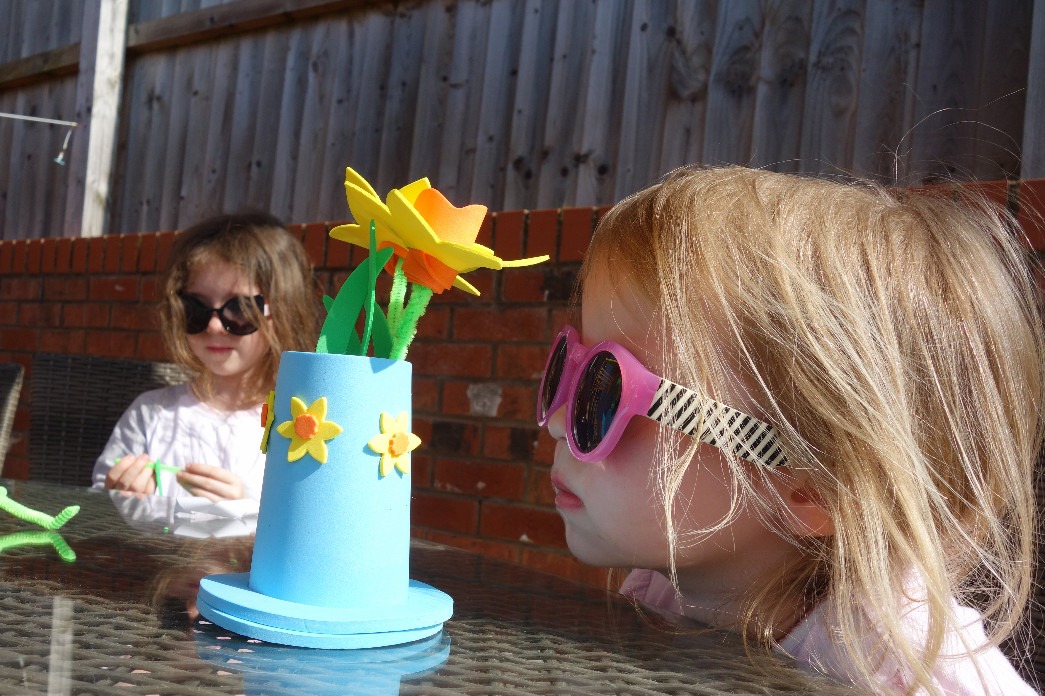 We had great fun with our Mila and Pheebs craft box. It was a lovely way to have some one on one time with Meme during her Easter holidays, chatting whilst doing something she loved. It was also a great way to get some ideas for Spring crafts.
I asked Meme why she loved receiving the Mila and Pheeb's craft box and her response was 'there is just so much to do in there!' – and she is right, there really is!