Homeschooling week 8, the week we lost our way a little. Very little school work was done in week 8. Following the Prime Ministers speech on Sunday 10th I felt really low waking up on the Monday morning. I am missing my family so much. Generally I am quite positive and can put a smile on my face but I really struggled this week.
I felt maybe the children picked up on my mood and nobody was feeling great.
We decided to make some rainbows to cheer us up. Using paper pains cut into two, we got out the paints, colours and glitter and got creative. Nice easy crafts that the kids love.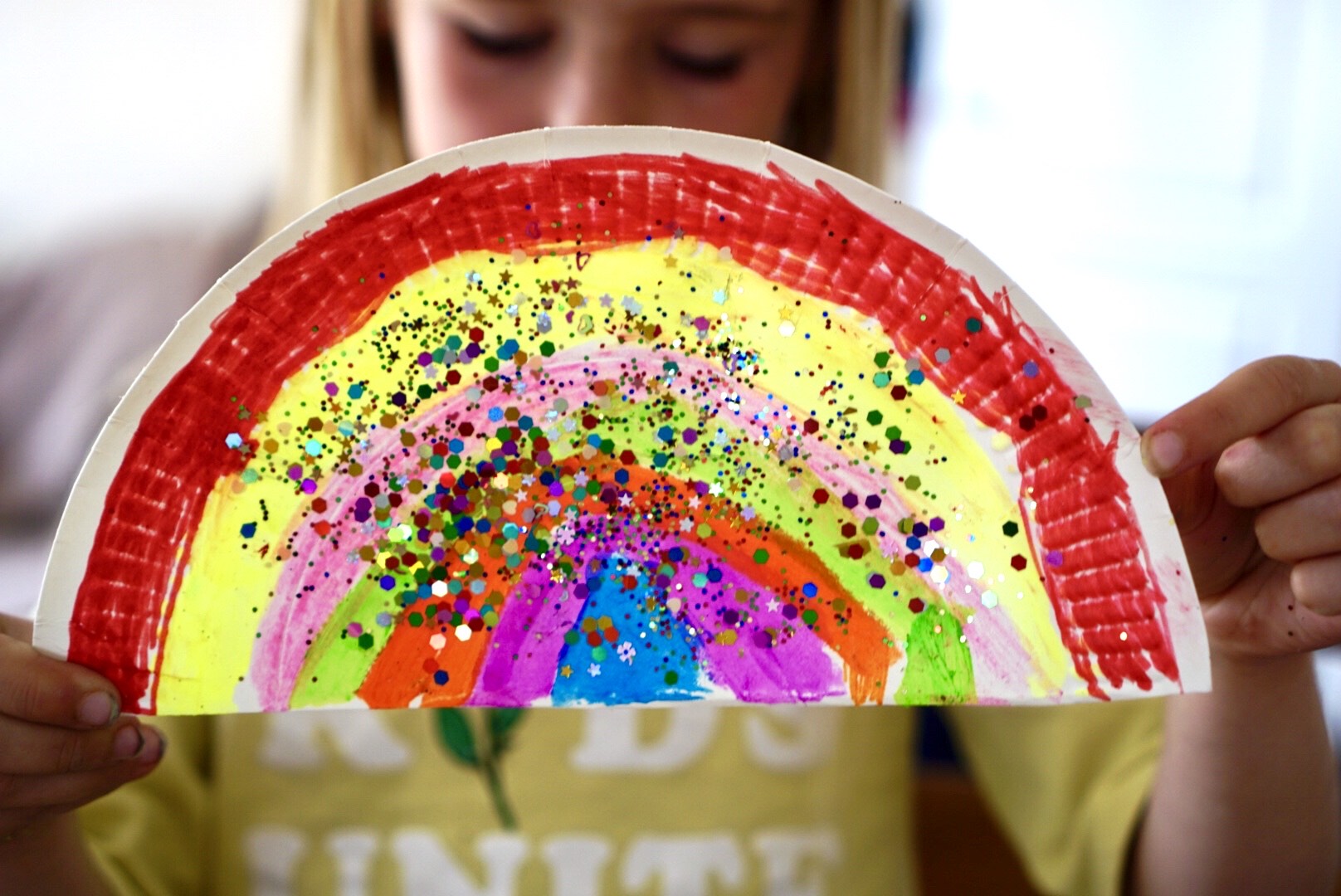 I sneaked out for a walk just me and the girls on Tuesday morning which is something we've not done in quite a while. Alfie is so demanding, a typical toddler and he dominates at lot of our time. So it was nice to have some time out with my girls chatting and seeing how they are.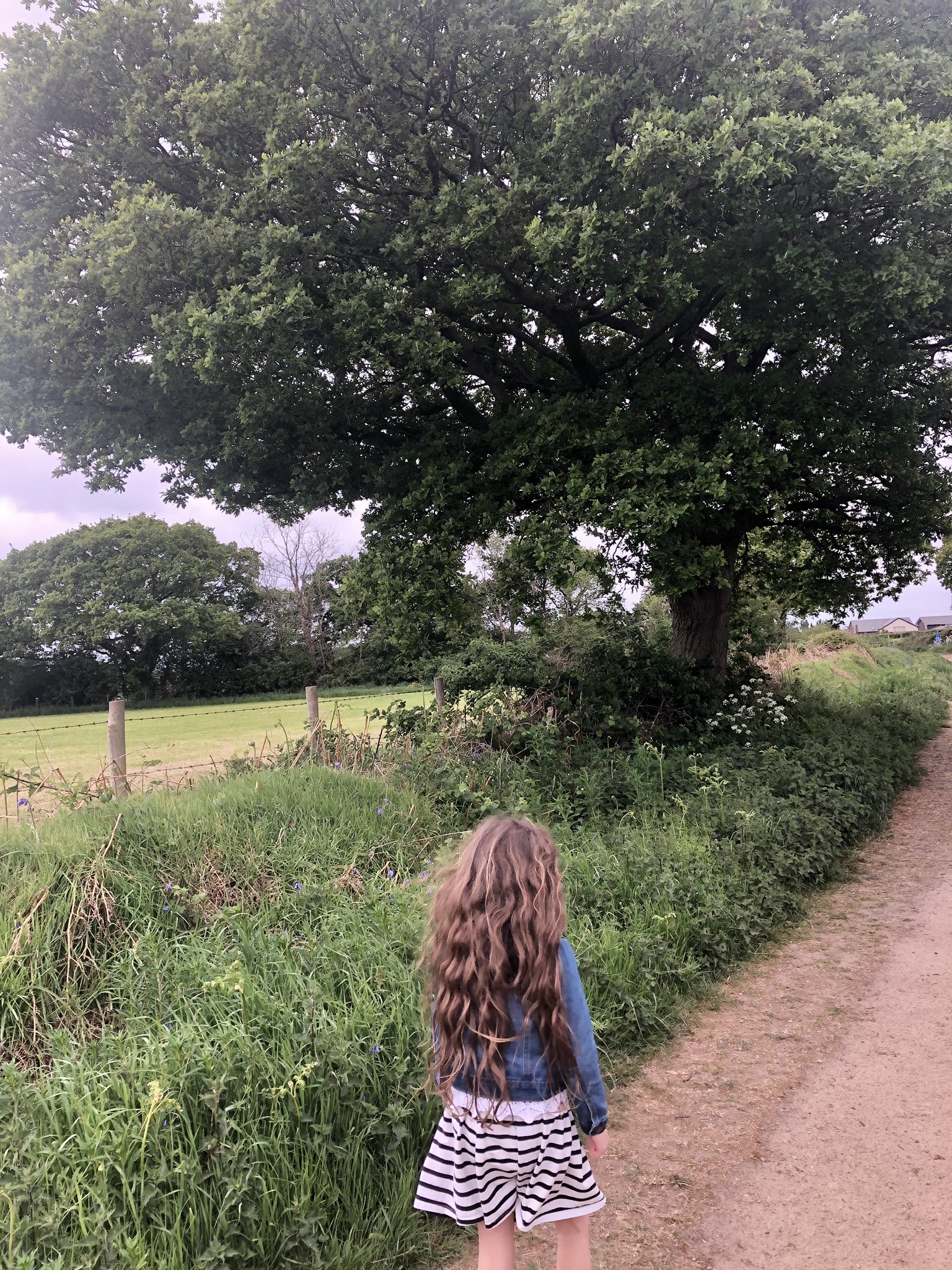 Homeschooling week 8 consisted of lot of outdoor play. Which is good for the soul sometimes. Fresh air and a break from the normal, if you can call this normal.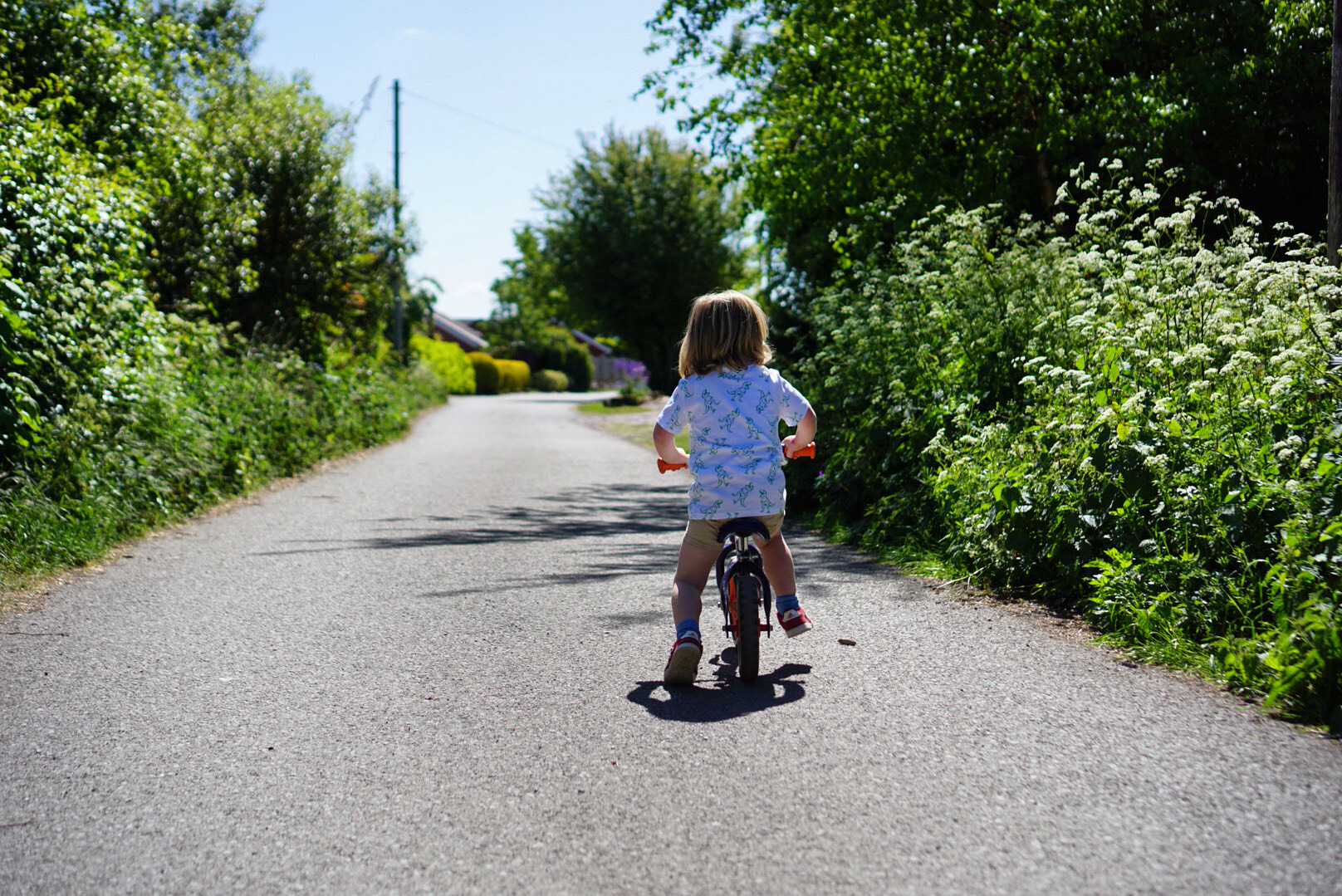 We played with our play doh and we also made some tasty rice crispy cakes.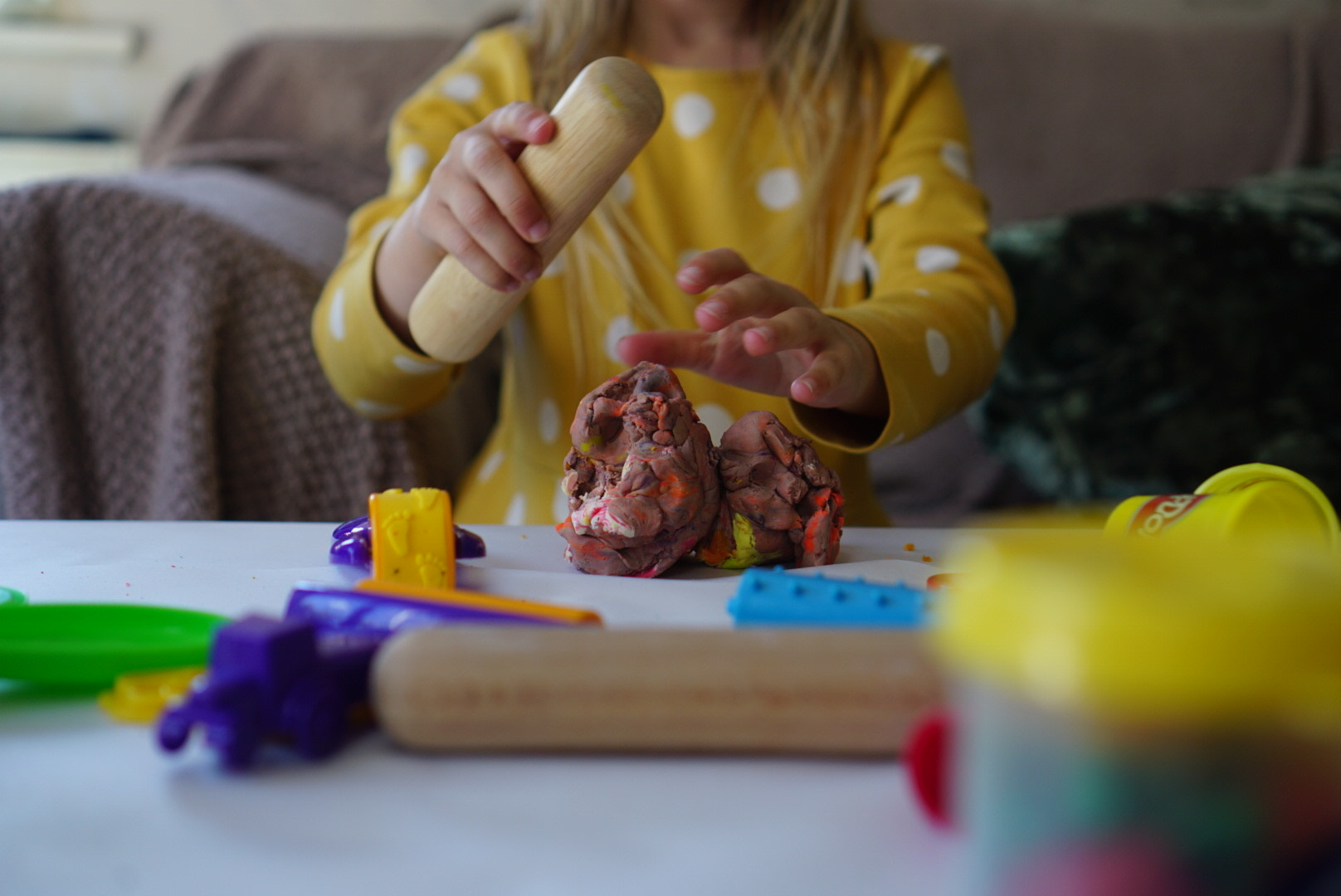 The tuck shop is still going strong. I think it is their favourite game to play. Alfie's counting is so good it has really helped him come on. Alfie is also writing his name confidently without my help which for a three year old is amazing.
Plans for Homeschooling Week 9
I have plan to get back on track this week. Harriet's school has been sending more work through which I hadn't noticed so we have got lots to catch up on. She can confidently say her 6 times tables so we are moving on to her 7 times tables.
Meme will continue to work  through her online school work. She seems a little more distracted at the moment and she is missing her best friend so much. We spent a hour together just us on Wednesday which was nice. We read the Ballet Shoes together and we had a good talk.
I have some fun crafts planned and the sunshine is back which is exciting!
It is natural that we  will have weeks like week 8, they will happen more frequently the longer that the school closures go on for. I worry at times will this lockdown have a lasting effect on my children? The talk of school reopening soon makes me nervous and is something that is on my mind already. However this is a new week and I am hoping that we are all feeling a little more positive.