Another week of homeschooling, with many more to come. It is a little bit of a daunting prospect. This is what I was thinking when I woke last Monday and subsequently it was a tough day. So that was an early lesson learned. Take each day as it comes and go from there.
The rest of the week went really well. We made sure that we had our daily walk with Daddy (another thing we didn't do on Monday) which helps break up the day. It is funny because when we go on these walks, my children just run. It is a  little taste of freedom.
We have been saving up some kitchen and toilet rolls to do some crafts. Pinterest is my best friend at the moment. I am always conscious about Alfie being able to join in with our activity. This one he enjoyed lots, as did the girls.
Lots of cakes and treats are being made. I worked on a Num Num campaign last year making Easter egg bark. A really easy recipe with no baking involved – also a recipe they could do without me helping. Allowing me to tidy around quickly. Something I need to do often with 3 children at home all day!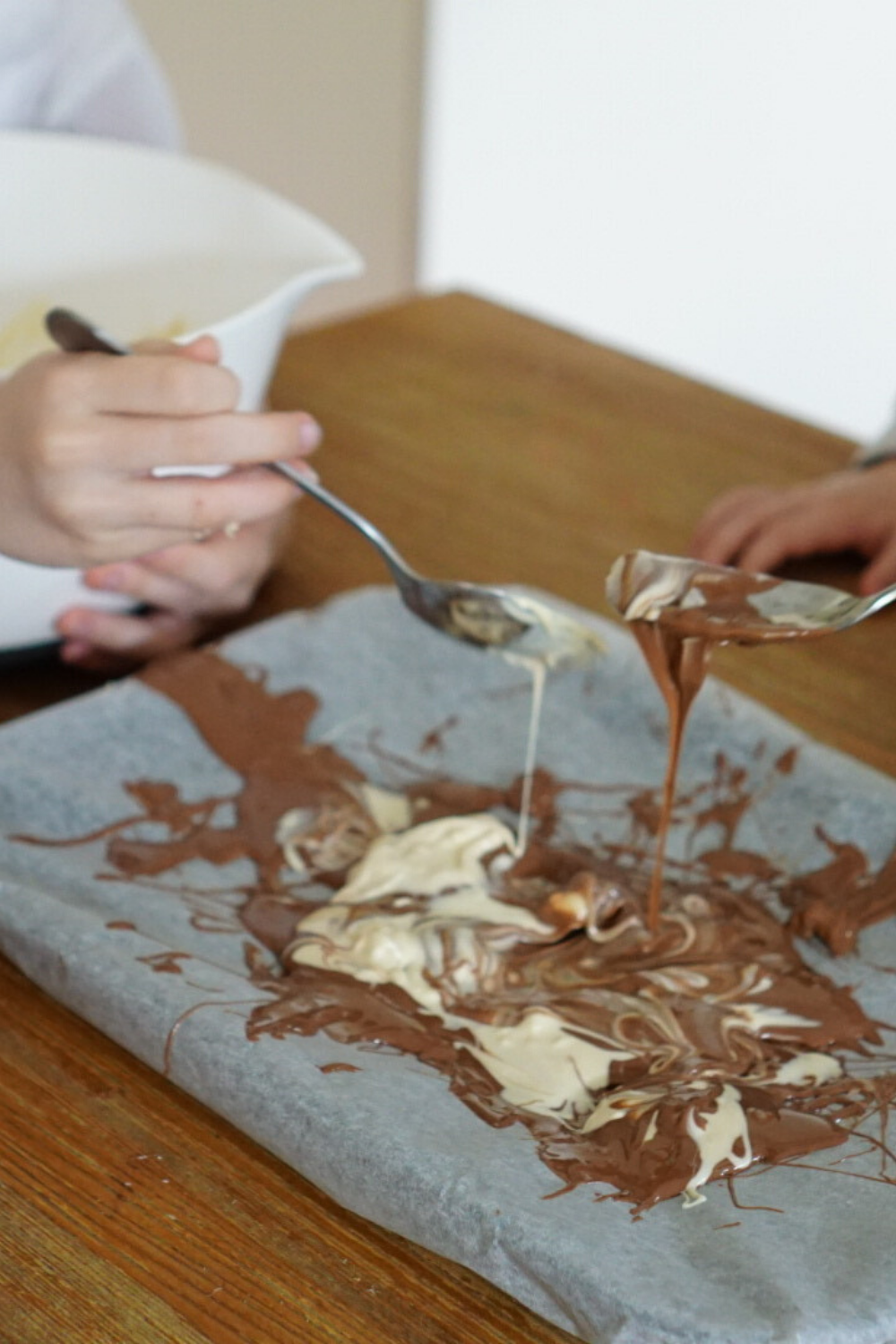 The girls have been helping make lunches. Together we made red pepper and tomato soup. Cooking together is something we rarely do because we are always rushing, needing to be somewhere. I want to teach them important skills like this. When they go off to university I want them to be able to look after themselves.
Lots of outside play in the garden makes dens. The girls are so good at imaginary play. We practised our sums by starting a tuck shop. Again something we can all do together and this was so much fun.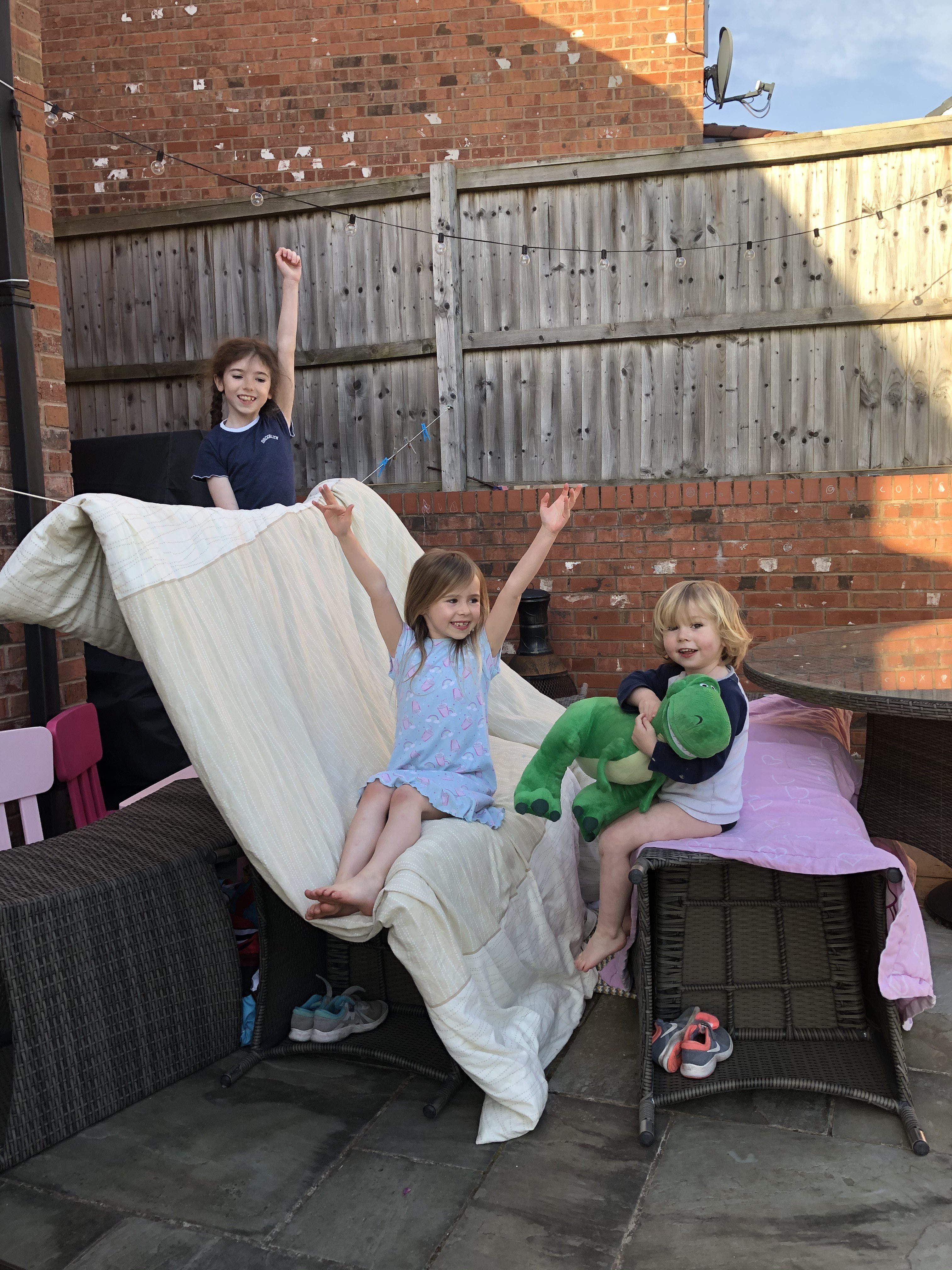 We discovered a writing competition with Go Ape so both girls have been spending time completing their entry for this.
We are also making sure that school work is getting completed. Not a lot at the moment. Yet we are doing lots of work, just thinking outside of the box which makes it a little more exciting and different from school.
Emotionally all children seem to be ok. Meme had a little bit of a low moment on Thursday. So instead of starting the day with exercise we sat on the couch and played boy/girl together. This cheered her up lots. We also arranged for both girls to have a phone call with their friends. I am mindful that life is very different for all three of them at the moment so whilst we have a daily timetable we can change it according to our moods. Some days we need a little pick me up, some time together snuggling up.
Week 3 is the start of the Easter holidays however I still plan to have a little structure. Harri needs to be reading more. We are also going to start a weekly spelling test. Gardening is on the schedule after the success in week one. We have a Corona Virus time capsule worksheet to complete together. I am eager for the girls to document very strange period of history.  We also have some Spin Master toys to review for my blog and I am going to encourage them to help me write the review, as when it comes to toys their view is the most important.
How was your week?