Entertaining children during the holidays can be tough, especially it's raining. To help I have put  together a rainy day guide for the upcoming Summer holidays. As exciting as they are, for a parent entertaining children, it can be tough and stressful, especially if the weather is not great.
For me the holidays are all about balance. I allocate a little money for some treats but the rest of time it basically needs to be for free. Of course this is much easier when the weather is nice and sunny and you can just visit a local park, but if it rains (and it often does here!) it can be tough to think of things to do on a budget. So I have put a few ideas below of some things that we like to do when the weather is not on our side.
Trampoline Parks.
There are so many trampoline parks to choose from. I would of loved going to these as a child. Our favourites are Inflatanation and Flip Out. This is of course a treat day but I am all for allowing them to go crazy and burn some energy for a couple of hours so they are happy to chill out and watch a movie at home afterwards. You can also find some really good voucher deals on sites like Groupon so it may be worth keeping an eye out a few weeks before the holidays start.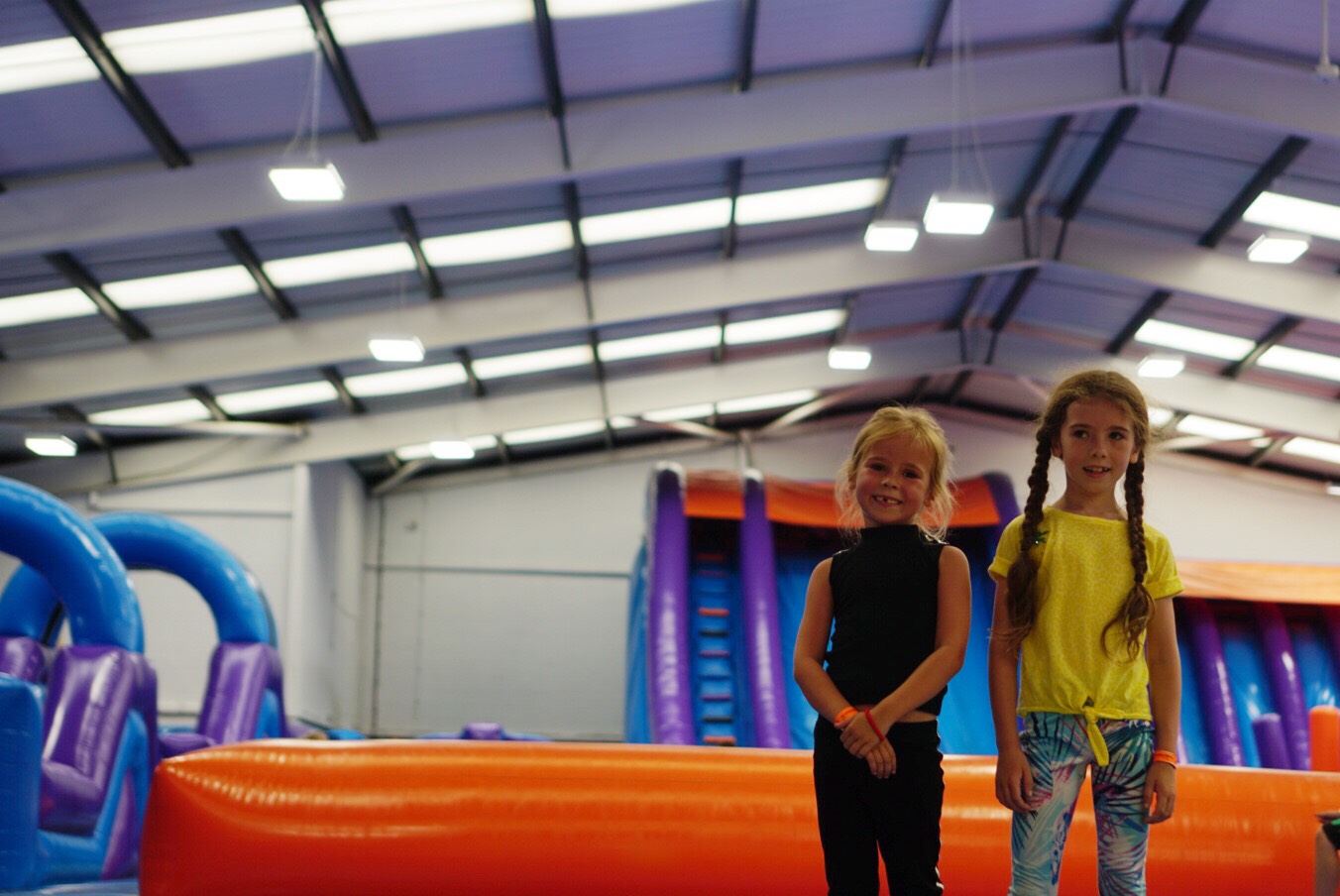 </
Cinema
There are so many amazing films out at the moment so it is definitely worth a visit. It is quite rare for us to visit the cinema because Alfie is just a little too young, so when we go it is such a treat and we always have a great time.
The cinema can be so expensive though so it is worth looking for cheaper times or voucher codes. (I recently visited The Showcase Cinema where it cost a few pounds cheaper than other cinemas, and the seats were amazing too!)
The Vue Cinema's also offer Mini Mornings were you can go and see selected films at 10am (which let's face it when you are up at 6am you are ready to get up and out of the house) for just £2.49 – which is amazing.  Definitely book before you go though to avoid disappointment. Oh and make sure you take plenty of snacks and drinks to avoid buying expensive and overpriced sweets when you get there.
Tent in the Garden in rain.
You can't get better than camping in the garden. We are huge fans of doing this mainly because it is free and a little exciting because we are outdoors in the rain. We play camping, play games, eat snacks and generally just chatter without the distraction of television or computers. It is getting out the house without actually leaving and a lovely way to spend some time together.
Museums
I rave about museums a lot because they are just amazing and a lot of them are completely free. We have lots of great ones in Liverpool including Liverpool Tate, Museum of Liverpool and The Walker Art Gallery being a few of our favourites. Most museums also have a room where you can eat your own sandwiches so you don't have to purchase any food from the cafe.
During the holidays they sometimes have special activities going on so they are definitely worth checking out. This also goes for local libraries another place we can lose a few hours in.
Crafts
Who doesn't love crafts? Whenever I suggest a day of crafts I always get a loud cheer from my little ladies. I generally just keep on top of buying some supplies throughout the year. When we are out and about at the weekend we collect shells and stones and then, when we have a rainy day, we spend time painting and decorating them. Such an easy craft but lots of fun. We make cards for friends and find any shoes boxes which we decorate and make homes for our teddy bears.
Tips for Entertaining children during the holidays
I think the thing to remember also is to try to be a little organised (if you are anything like me you might find this difficult!). My girls have a habit of wanting a lazy home day when the weather is sunny, then the next day they are bored and ready to go somewhere but it will be raining.
Check that forecast, get out and about when you can. Book in play dates with friends and family even just to get out of the house for an hour. Put on your waterproof clothes and chase them around the garden.
Lastly enjoy!! It can be stressful and expensive and there will be times I will be counting down until bedtime but I have such fond memories of the school holidays growing up – long sunny days playing with my sisters, days at the beach with my parents, trips to McDonalds. Also there will be a time sooner than we realise, when they wont even want to spend time with us, so, for now, when they want to be with me every moment of the day, I plan to cherish them.