Spin Master have sent my girls a couple of their products to keep my girls entertained. The Nail it and Kumi Kreator arrived lat week much to my girls delight. We have always been huge fans of Spin Master and have reviewed and purchased lots of their toys in the past. As a Mum of three, getting value for my money is so important to me when it comes to toys. Also do they keep my children entertained and are they easy to use. There is nothing worse than an excited child having to wait a long time whilst you try and figure out how to use the game.
Cool Maker Nail Stamper
Both girls were eager to try the Girls Nail Stamper out. Harri especially loves getting her nails done so this seemed like the perfect product for her.
Included in the set was: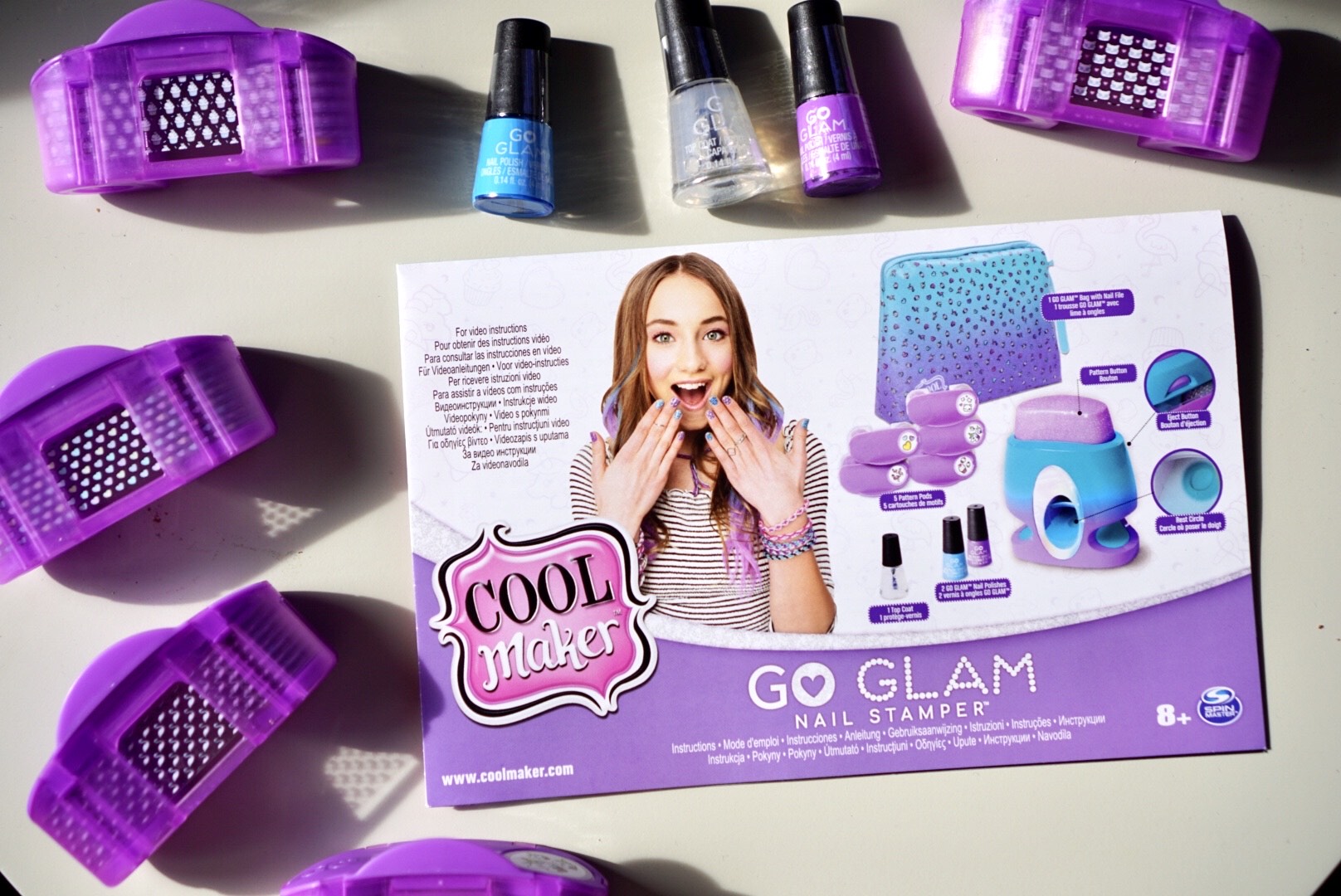 1 GO GLAM Nail Stamper
5 Pattern Pods
2 GO GLAM Nail Polishes
1 Top Coat
1 GO GLAM Nail Stamper Bag
Nail File
1 Instruction Sheet.
The Nail Stamper was really easy to use. Choose from the two colours and paint your nails  and wait for them to dry.  There are 6 print stamps to choose from. Place your chosen print into the girls Nail Stamper. Put your nail in the machine in the place detailed. Then stamp the machine on top of it. Ensure you leave the stamp on the nail for a few seconds before swiftly removing it. It took a few times to get this right. Once all nails are stamped cover the nail with the clear varnish provided.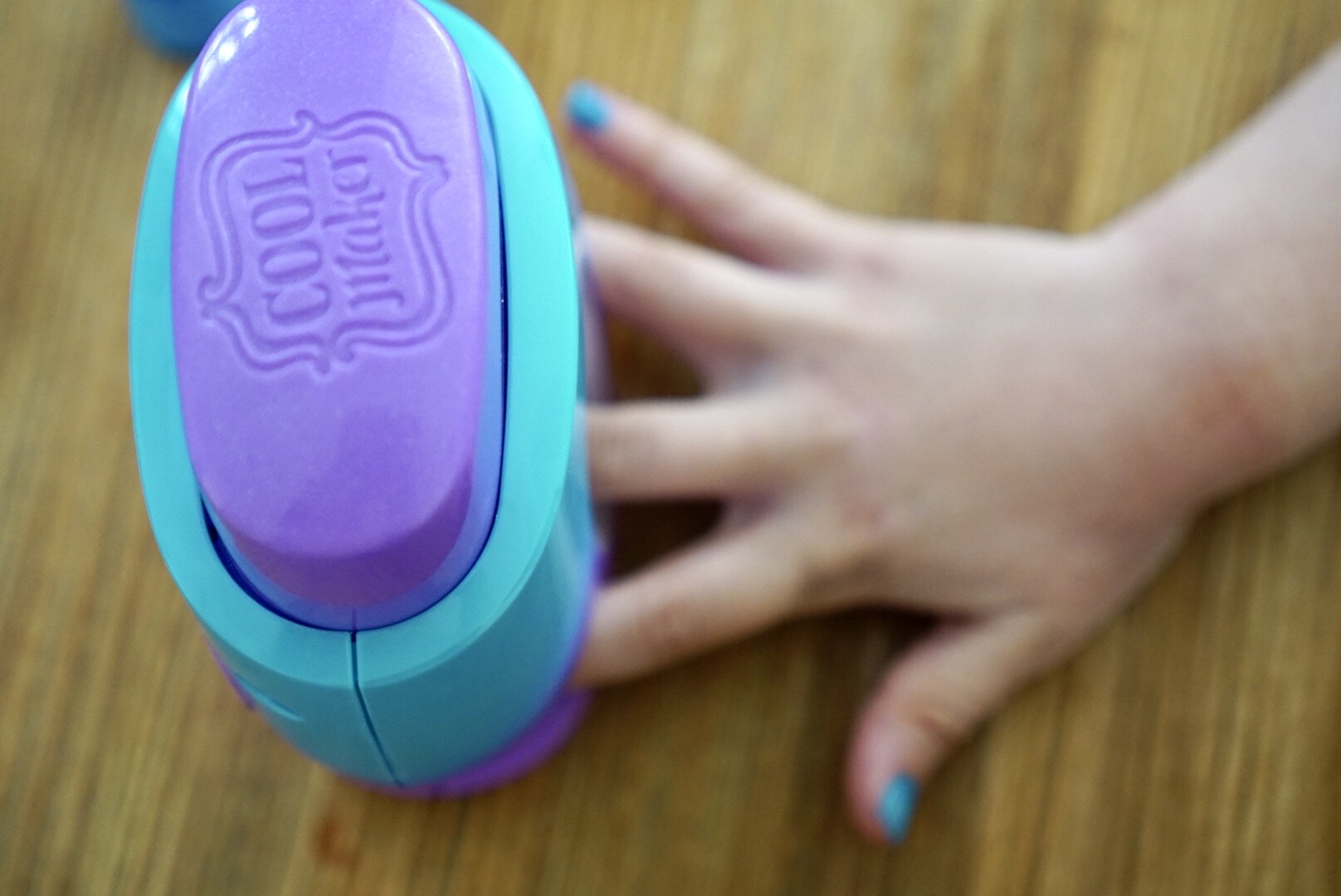 A lovely little product which the girls can use on their own over and over again.
Cool Maker Kumi Kreator
We are so excited about trying out the Kumi Kreator. My girls love friendship bracelets however we are not the best at making them.
The product included:
1 Cool Maker 2-in1- Kumi Kreator,.
60 Spools, 7 Clasps, 14 End Caps, 2 Tassel Charms, 2 Tassel Bases,.
2 Clasp Sticker Sheets, 2 Design Booklets,.
1 Bracelet Measuring Guide,.
1 Playbook.
The Kumi Kreator includes instructions on how to make the bracelets however I watched the video recommended on YouTube. It was quite fiddly to get everything set up. Once this part was done the girls could spin the wheel themselves and make the bracelet in the colours that they wanted. We were pretty impressed with how easy this was. There are times when the string got tangled a little. We are unsure why this happened. However we just pulled out the string and started again. Once the bracelet is finished you carefully take it off the machine and add the clasp. Again this was a little fiddly but it was worth it. We loved the finished result though.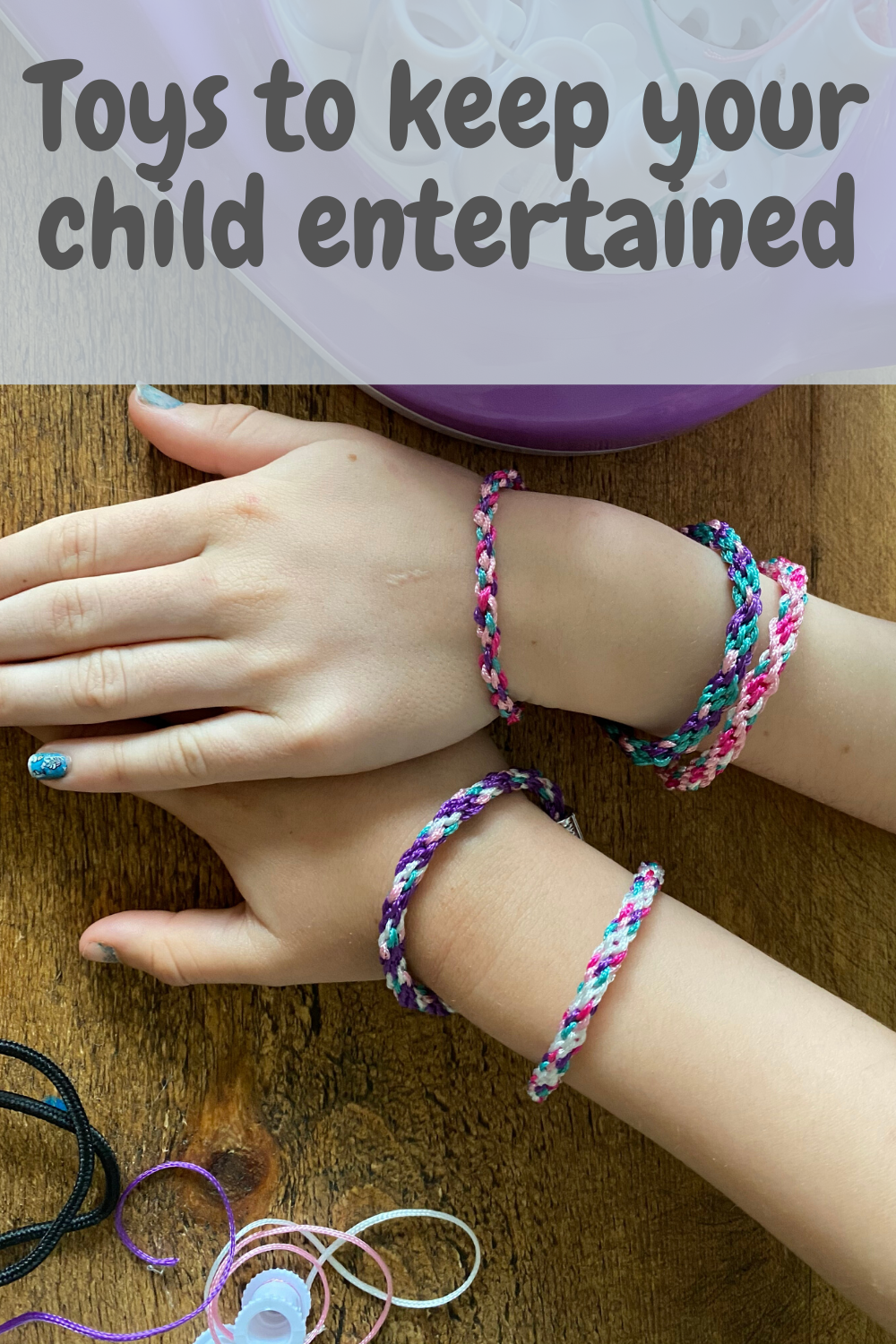 The Kumi Kreator kept my girls entertained for hours. The only problem was is that they needed help from me. However it was a nice activity for us to do together.
I have been sent these toys in exchange for a honest review.