Autumn, possibly my my favourite season. I love the weather (although truthfully this year there has been a little bit too much rain for my liking!) I love the changing leaves and cosy nights, warming up after a Sunday walk with hot chocolate, but most of all I love the Autumn fashion. The chunky knits, the autumn colours and new season trends.
After a hot Summer when it was too hot to wear anything, it feels nice to start thinking about clothes again. After making myself a few fashion rules at the beginning of the year I have definitely started to embrace my style a little more and I now spend a little more time choosing outfits and putting clothes together instead of just throwing on some jeans and a jumper. I am starting to feel a little more like me.
So with the start of the new season I have found myself a few Autumn fashion staples which are practical for our outdoors adventures running after three kids yet still allowing me to feel a little fashionable.
The Leather Jacket
My husband bought me this jacket a couple of years ago and it always makes an appearance at this time of year. A leather jacket can last for years so it is definitely worth buying a good quality one. I wear it with everything and it is surprisingly warm.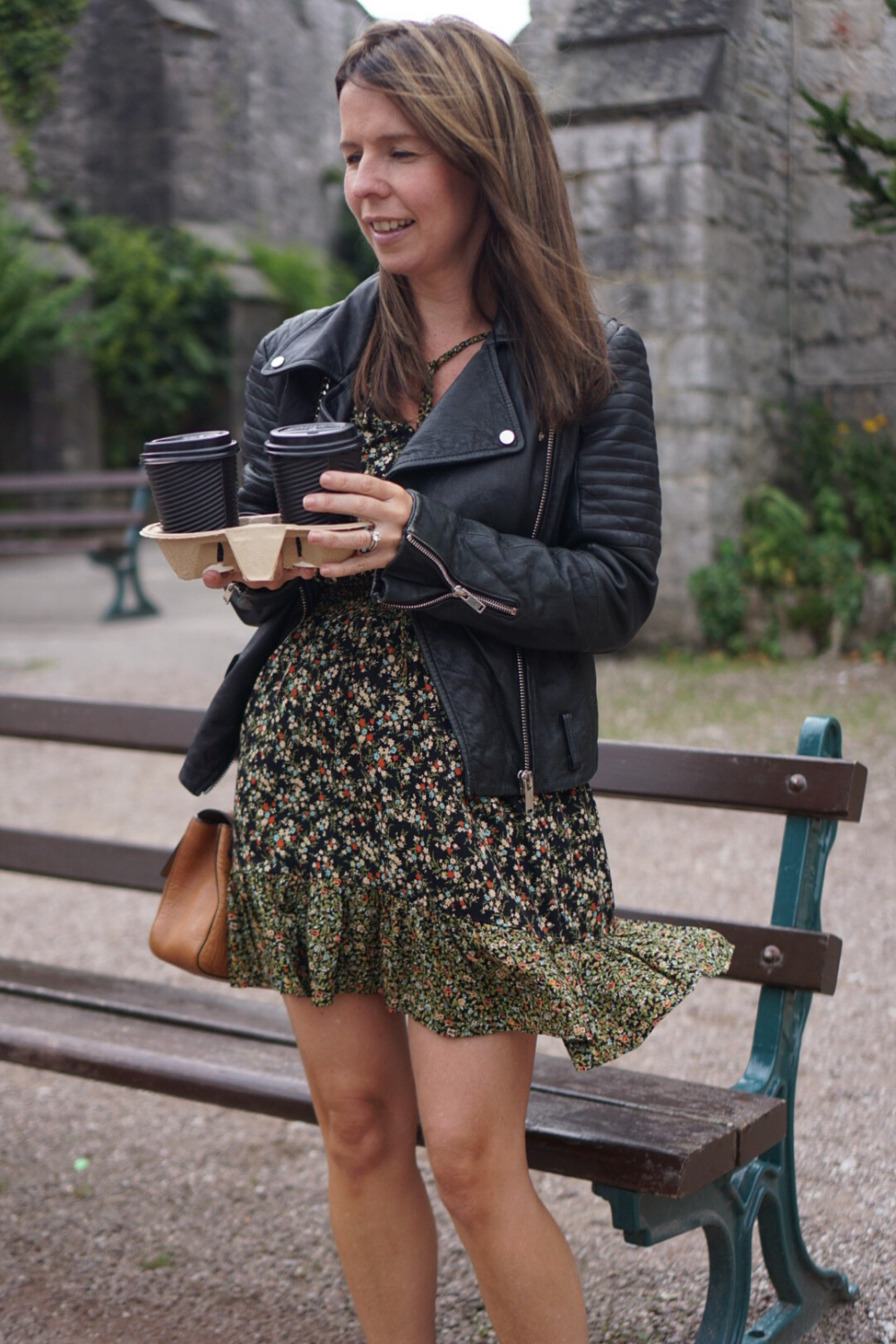 The Autumn Dress(es)
I bought these on on holiday from Zara and I love them. I used to live in my jeans but have found myself turning to a dress the last few weeks, they are some comfortable and I know as the weather starts to get a little colder I can layer up with some tights and a jumper.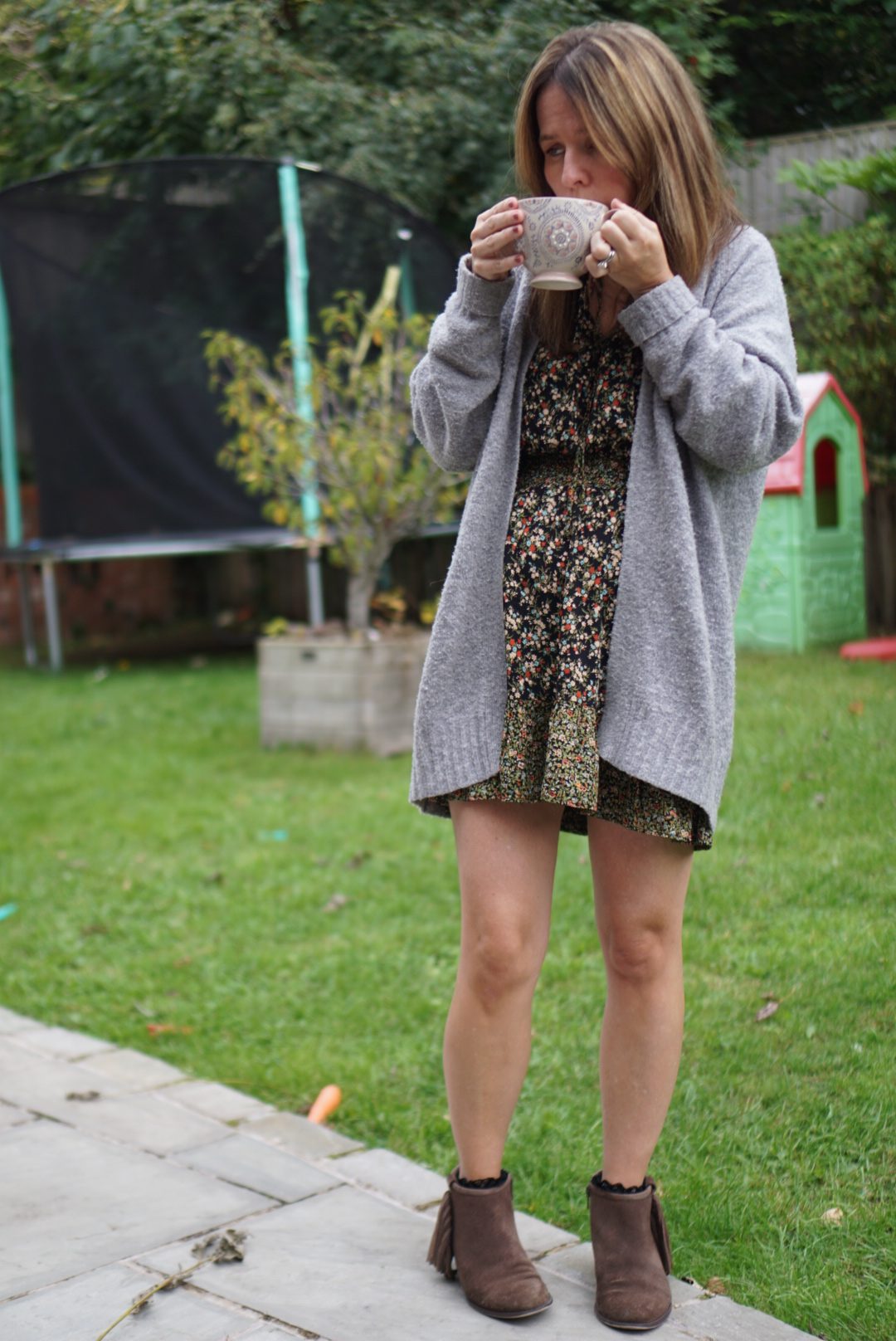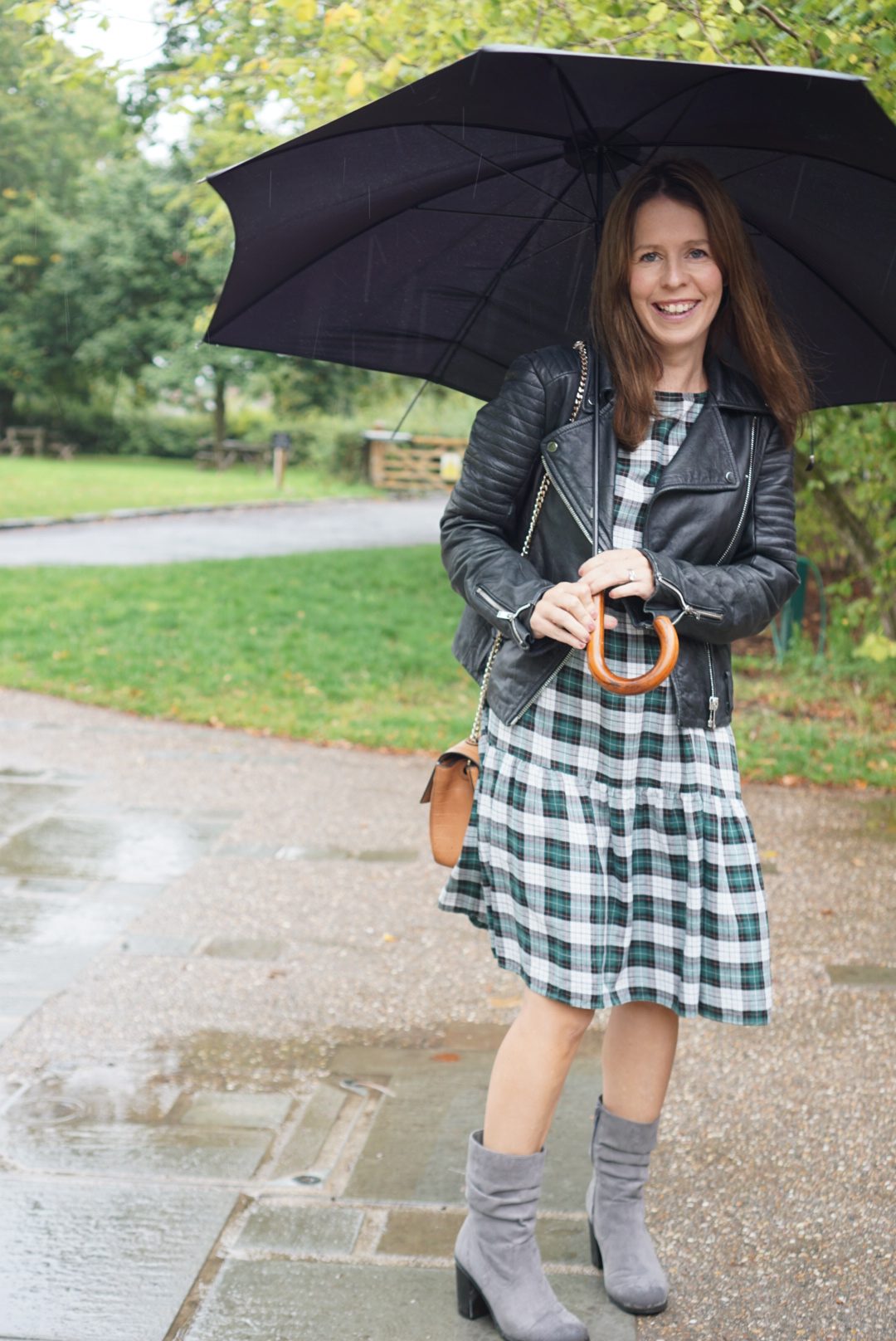 The On-Trend Leopard Print.
It is all over the shops and all over Instagram. I like this trend but I am not quite brave enough to wear a leopard print coat or dress, I have been wearing this printed blouse though teamed with some skinny jeans and I really like it. I think I will be wearing it a lot!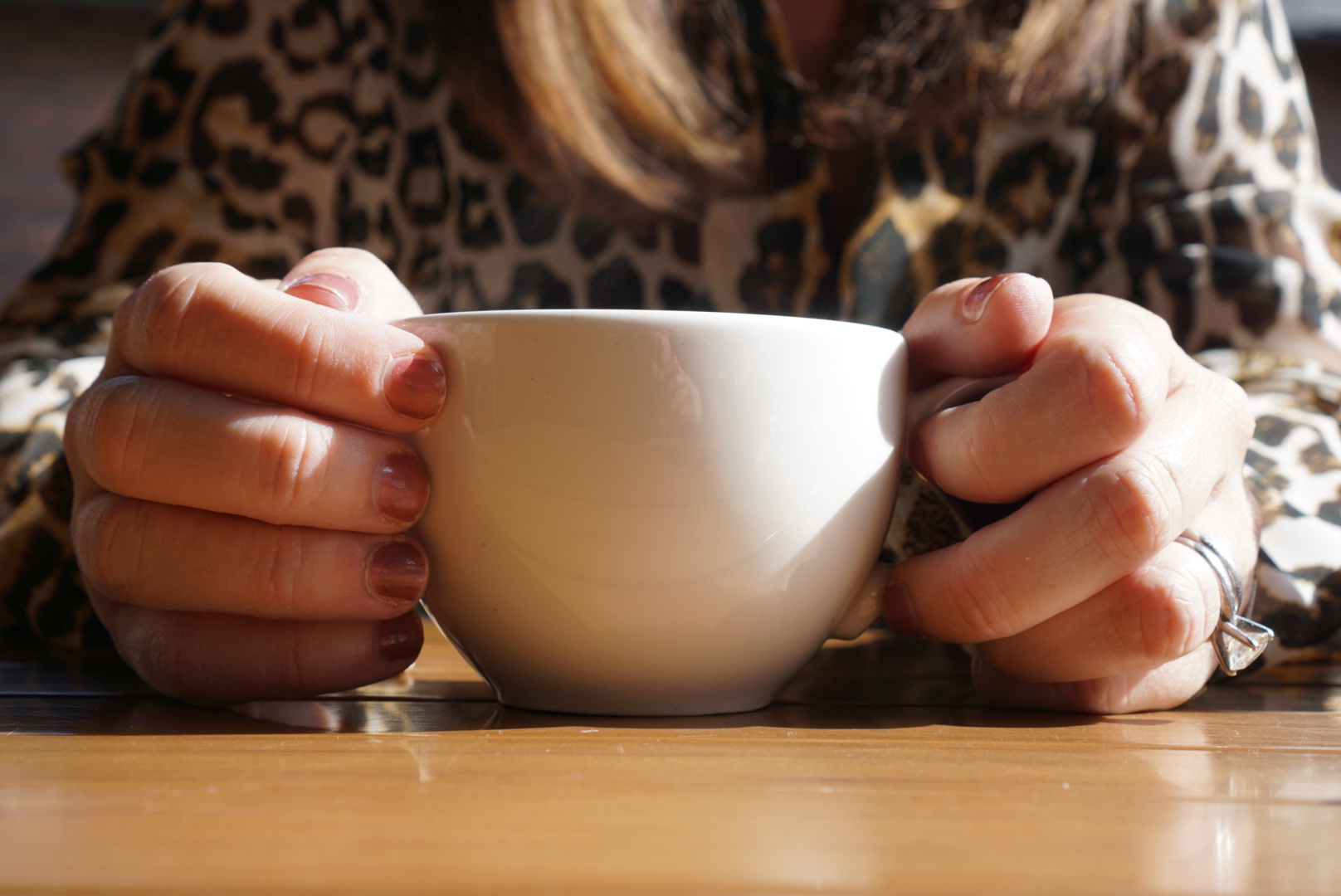 The Knitted Cardigan
I love cardigans, they are so cosy and I have worn this grey one a lot! It is my go to when I feel a bit chilly. Grey also happened to be my favourite colour. I have recently bought a new chunky cable knit which is a little longer than I usually wear but I really like it and I think it might quickly become another favourite.
The Boots. 
I have always been a little bit of a snob when it comes to shoes and boots. Paying a lot of money for a quality pair that will last. Last year I couldn't find anything I liked and I ended up buying a couple of pairs that were a lot cheaper than I would usually choose. I have been pleasantly surprised with the quality I am happy to say that I am still wearing them this year. They are comfortable and go with everything. I have been teaming them with some dresses but they look really nice with jeans too. Perfect as the weather gets a little cooler.
Do you have any Autumn fashion staples?