A Casual T-shirt is a must for every wardrobe, a fashion staple if you will. As we leave the Summer months and move into Autumn I am a lot more careful about what I am buying. Any fashion purchases now need to be transitional allowing me to wear them whilst the weather is warm but  still able to wear them as it gets cooler.
Autumn is all about the layers. The weather can be so changeable it is being able to still look stylish but comfortable. Wearing midi dresses with boots and a leather jacker or casual t-shirts layered with a chunky knit or a hoodie.
As we approach September I ordered a few t-shirts for the new season. Keeping in mind that my children will be returning to school for the first time in five months and I have a lot of work to catch up on. The new month is about getting stuff done.
With this is mind I chose a few oversized casual t-shirt. Teaming them with legging or shorts whilst the weather is still warm. This crewneck oversized T-shirt is without a doubt one of my favourites. It come in black and teamed with legging it makes the perfect casual outfit for the school run or popping the supermarket. I particularly like the length of the T-shirt – it covers all my lumps!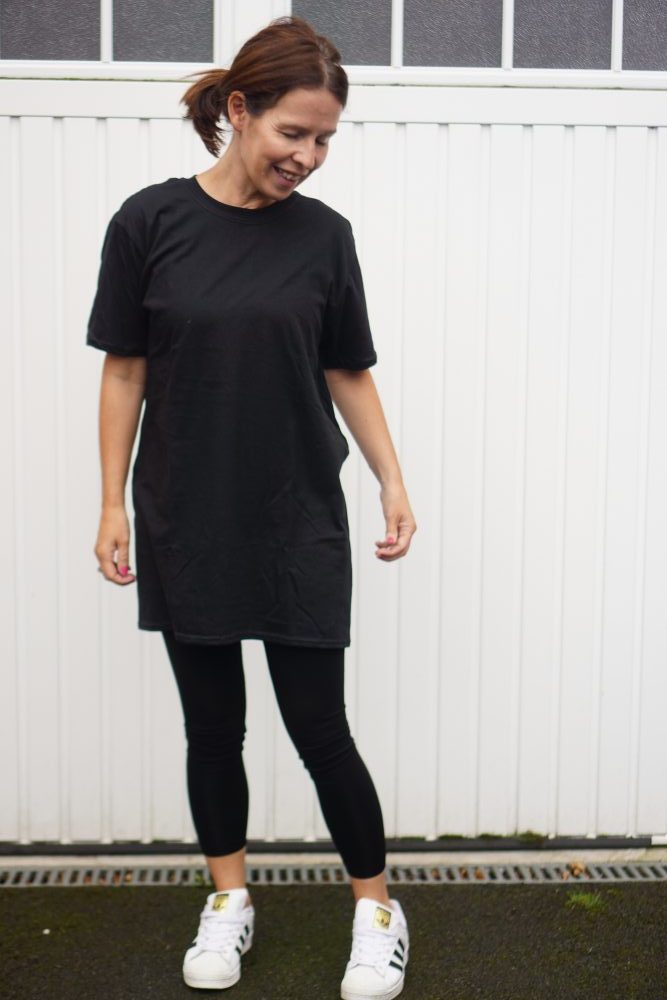 With Tie Dye being very fashionable at the moment I decided to choose a tie dye oversized t-shirt. I have seen so many people create their own tie dye clothing which look amazing but I am honestly not that creative. This Femme Luxe one is lovely and a huge hit with my children. There are a few different colours to choose from but blue is my favourite colour so I went with that one. Teamed with a pair of shorts it was a great weekend casual look. Team it with a hoodie when it gets cooler this t-shirt is comfortable and fashionable.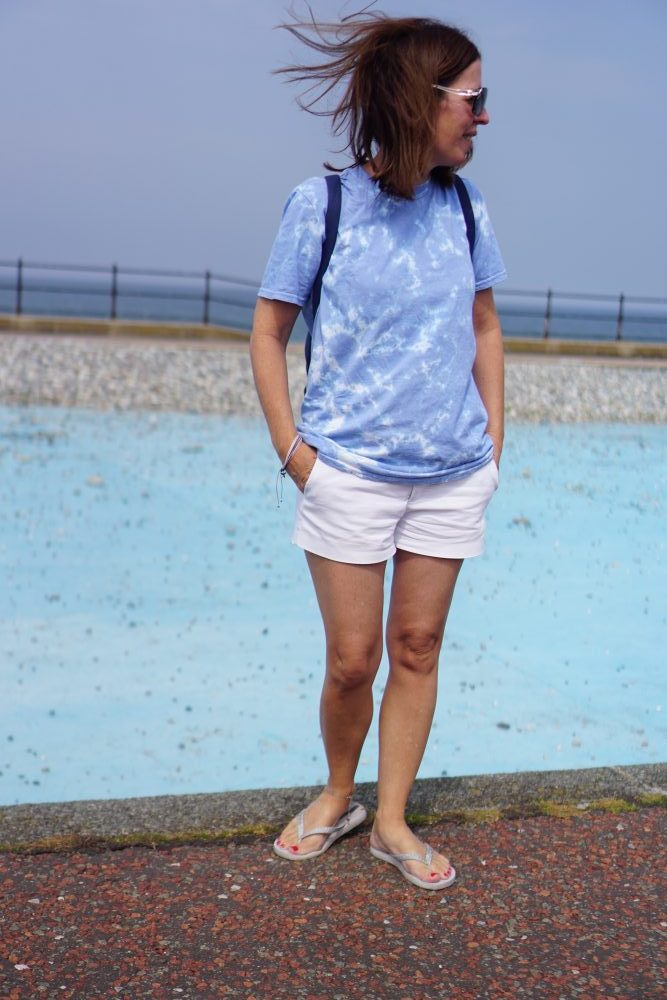 The last t-shirt I chose is a slogan tee. I have lots of Femme Luxe slogans t-shirts, I honestly can't get enough. The wash well are really comfortable and you can wear them with anything. Dressed up or down. Again I went with an oversized t-shirt with the words 'overdressed' printed on the front. It fits nice and loose and looks lovely with skinny jeans and a pair of white trainers. It is currently on sale for £4.99 so I suggest you buy a few.
Along with my casual t-shirts I decided to order another lounge wear set. Honestly I have so many but they are so comfortable and perfect to snuggle up in during these colder months. I chose the Grey Oversized Leggings Loungewear Set . Femme Luxe is my go to for lounge wear it is so affordable and looks great. Truthfully this isn't my favourite loungewear set from there. I love the colour and the top, however the leggings just look a little big on me (I am petite and have this problem often however never before with Femme Luxe).