We were sent the below Goo Goo Galaxy Dolls in Exchange for a honest review. 
As the festive period is fast approaching we are always on the lookout for potential Christmas presents for our Children. We have an idea of a big main gifts that they would like but we are always looking for smaller gifts, and stocking fillers for them to open.
Introducing Goo Go Galaxy Dolls
This year we have been introduced to Goo Goo Galaxy Slurp and Slime. These are the cutest little alien babies Goo Drops that have landed on earth from their home Goo Goo Galaxy and need someone to care for them. You will find the story on the side of the box. Once I read this to my girls they were so excited to meet their new friends.
The box is spaceship inspired, with bright colours and full of information. There are 4 different Goo Drops to collect all with different personalities. The Goo Goo Galaxy doll names are  Luna Laguna, Stella Skygems, Astra Nommy and Yumi Unicorn.
We received Luna Laguna and Stella Skygems. I find so many toys come in a blind bag as a surprise, but I like that you can see which Goo Drop you are getting. Making it easier to choose your favourite and collect them all. .
Luna Laguna was Meme's choice. She is a beautiful vibrant pink/purple. Luna Laguna is adventurous, she loves to explore and make new friends. The perfect pal for my adventure girl Meme.
Stella Skygems is full of beautiful pastel colours. She loves to invent new things and is always ready to help you. Just like my little helper Harri.
The Goo Drops are incredibly cute. With their baby alien faces and bespoke squishy bodies they are different to previous dolls we have had.
The idea is to squeeze their tummy which is full of sparkles and glitter, to make them happy. My girls happily obliged.The are the type of toys that you can't help but squeeze (they feel amazing!)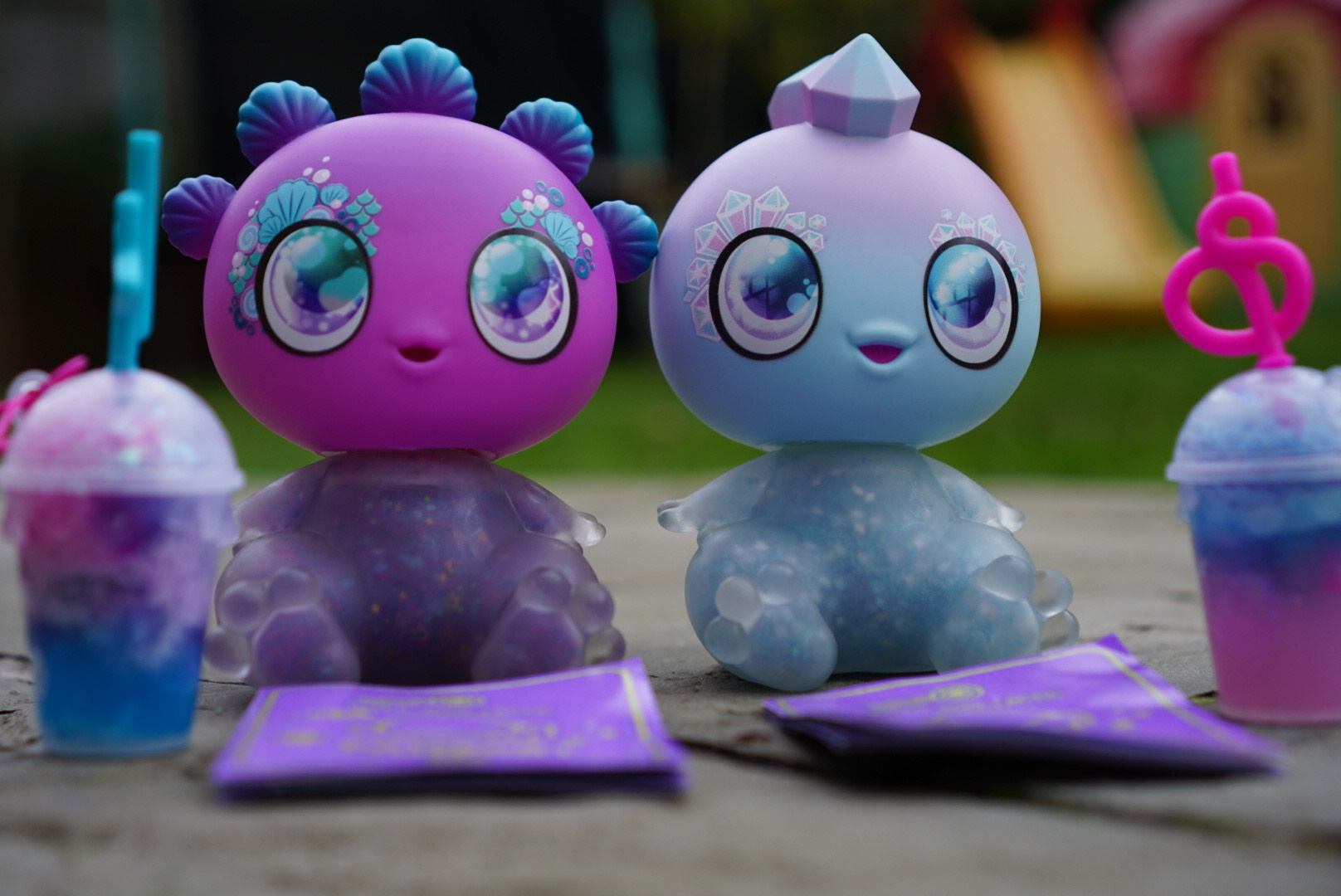 What is inside the box?
Each Goo Drop comes with it's own passport, bottle,straw/spoon and 3 special ingredients to make a drink for your new friend. My girls really love making things like this. Anything that including mixing and adding ingredients they absolutely love, me not so much. However this is really simple and not at all messy. The instructions for Goo Goo Galaxy dolls are on the box meaning you don't need to mess around looking for leaflets etc which is helpful especially with little people eager to get started. I have popped the Goo Goo Galaxy instructions below.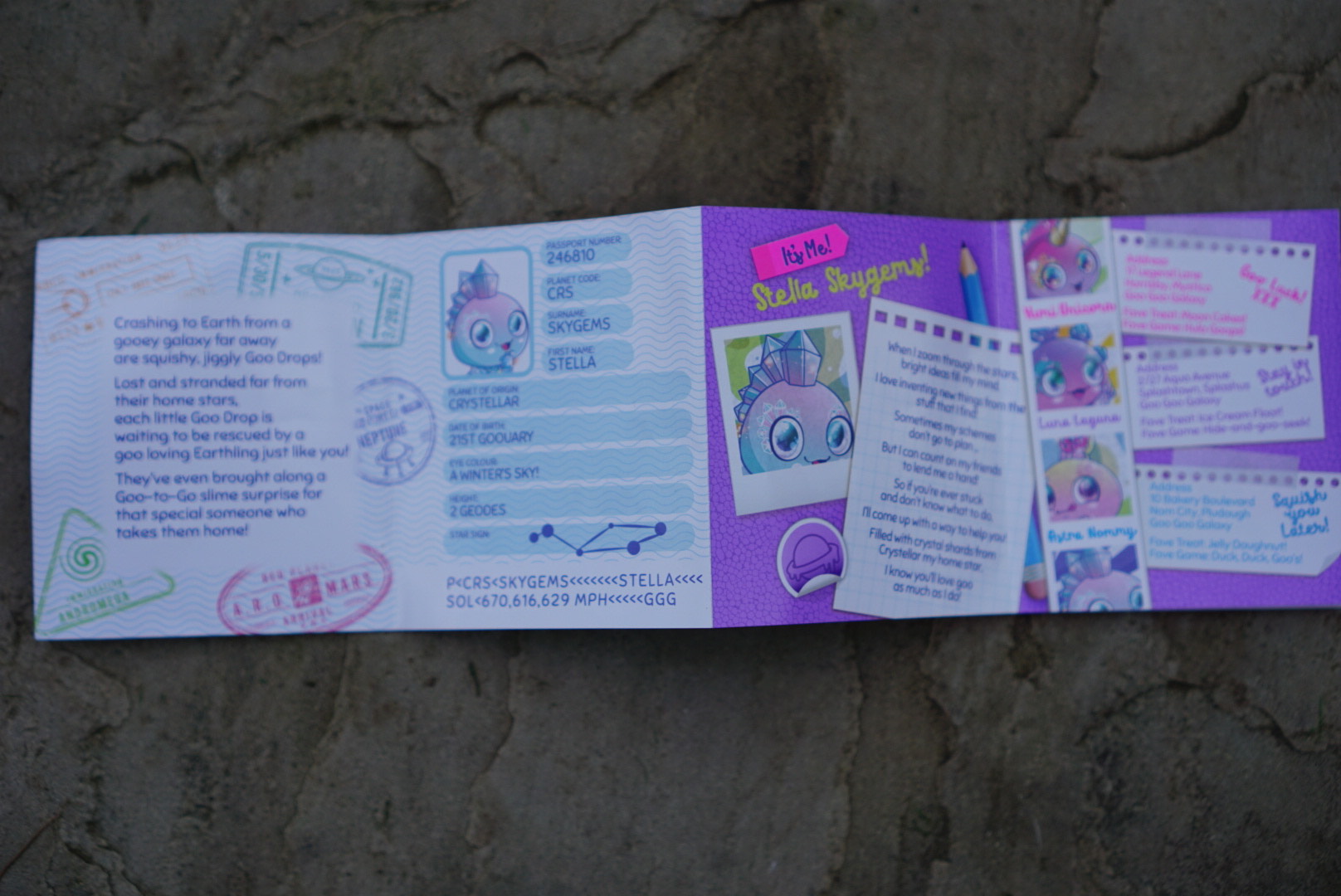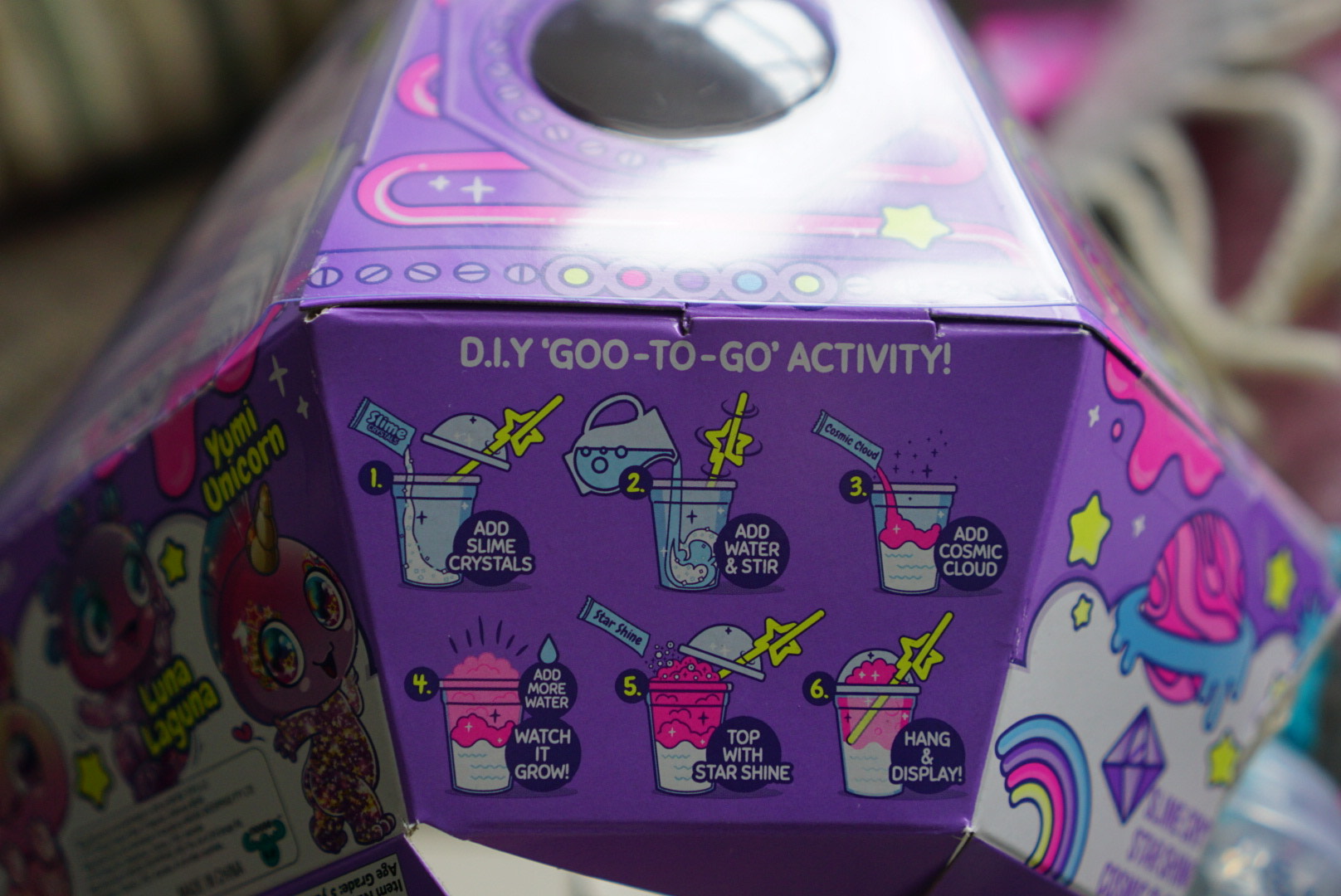 Goo Making Activity Instructions
To make the drink you need to first of all you need to pour the slime sachet and add some water (just a touch) and then mix with the small straw/spoon provided. Leave it to set for half an hour and then add the next sachet labelled Cosmic Cloud. Watch your mixture expand and froth like magic. Finally sprinkle the final (and our favourite) sachet Star Shine on the top to make it sparkle and magical. My girls then happily pretended to feed their little friends.
We had so much fun with these toys. Something a little different to what they usually play with and lovely to see them making new friends.
Where can you buy goo goo galaxy dolls from?
Goo Goo Goo Galaxy single baby packs retail at £14.99 and you can buy them from Smyths Toys, The Entertainer and Amazon.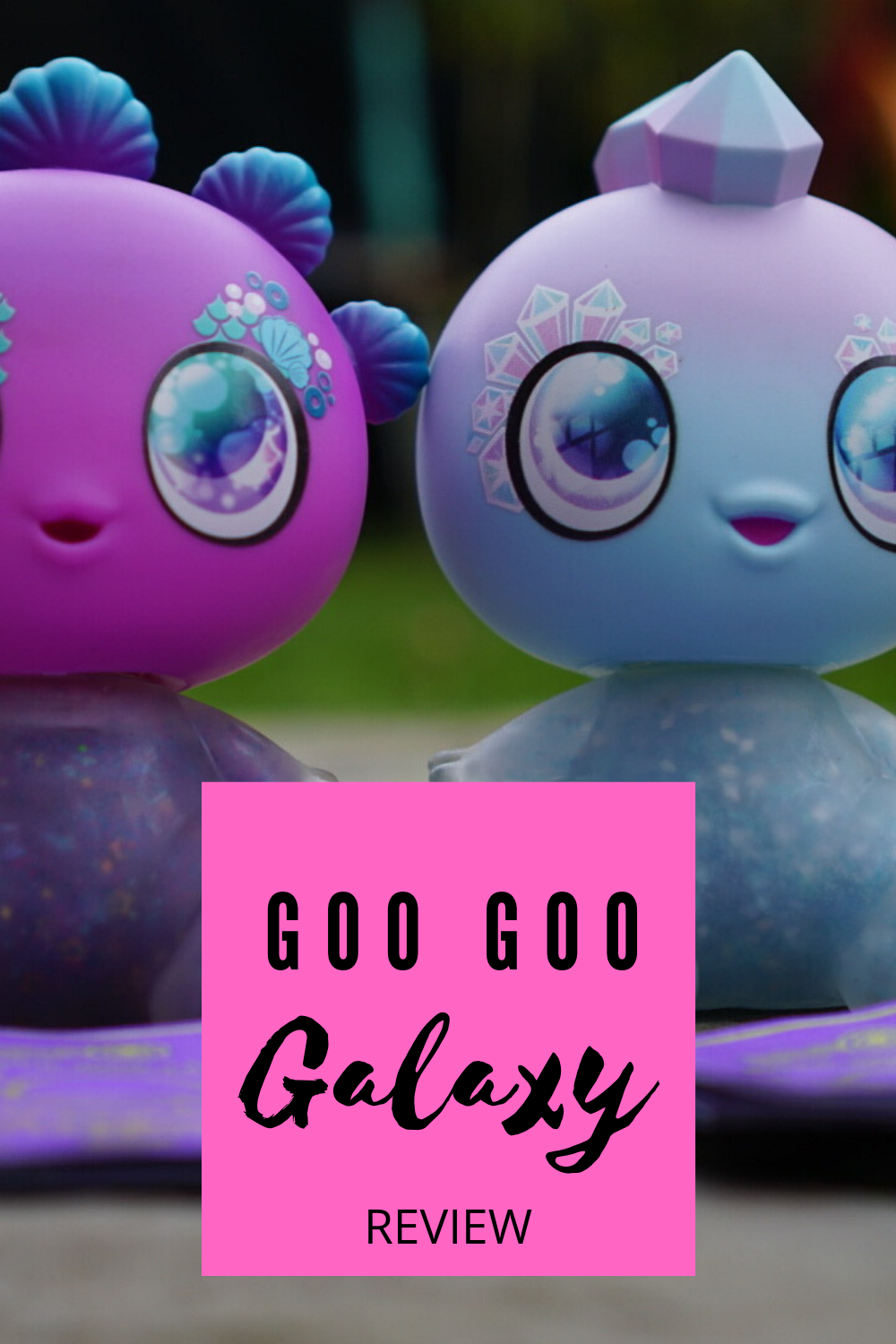 Where can you buy galaxy goo goo dolls from?