We are so ready for the Easter holidays. I try to write these 'moments of mine' post every week or so but in reality they have become more like monthly updates. Life is busy always, in fact you think that you don't have any time and then your 2 year old drops his naps and you realise that now you actually have no time! I am trying to do everything in the evening including writing blog posts, doing washing, answering emails and going the gym, not forgetting trying to spend a little time with my husband! Seriously people, how do you all do it?
So April was a nice month including the Easter holidays, a trip to Bluestone and a little bit of sunshine!! Here are my best bits:
Watched:
We have been watching season 2 of 'This is Us' and honestly I think it is one of the best programmes I have ever watched. I cry my eyes out every single episode. I can't wait to see what happens but yet I am dreading getting to end of it as there will be no more to watch.
The girls also went to the cinema to see 'Dumbo' which they loved – you can't beat a Disney film can you.
Read
I have been reading lots over the last month. Trying to sneak in half a hour reading time before bed, I honestly love a good book. I have just finished 'Everything I never told you' by Celeste NG and it was amazing. I have not been able to stop thinking about it which is always a sign of a good book.
The girls read a letter from the Easter Bunny and some clues from the Easter egg hunt in the garden. It is a little tradition now and we all enjoy it so much. Whilst the girls went in search of some treats, Alfie was just excited that he could eat chocolate so early in the morning!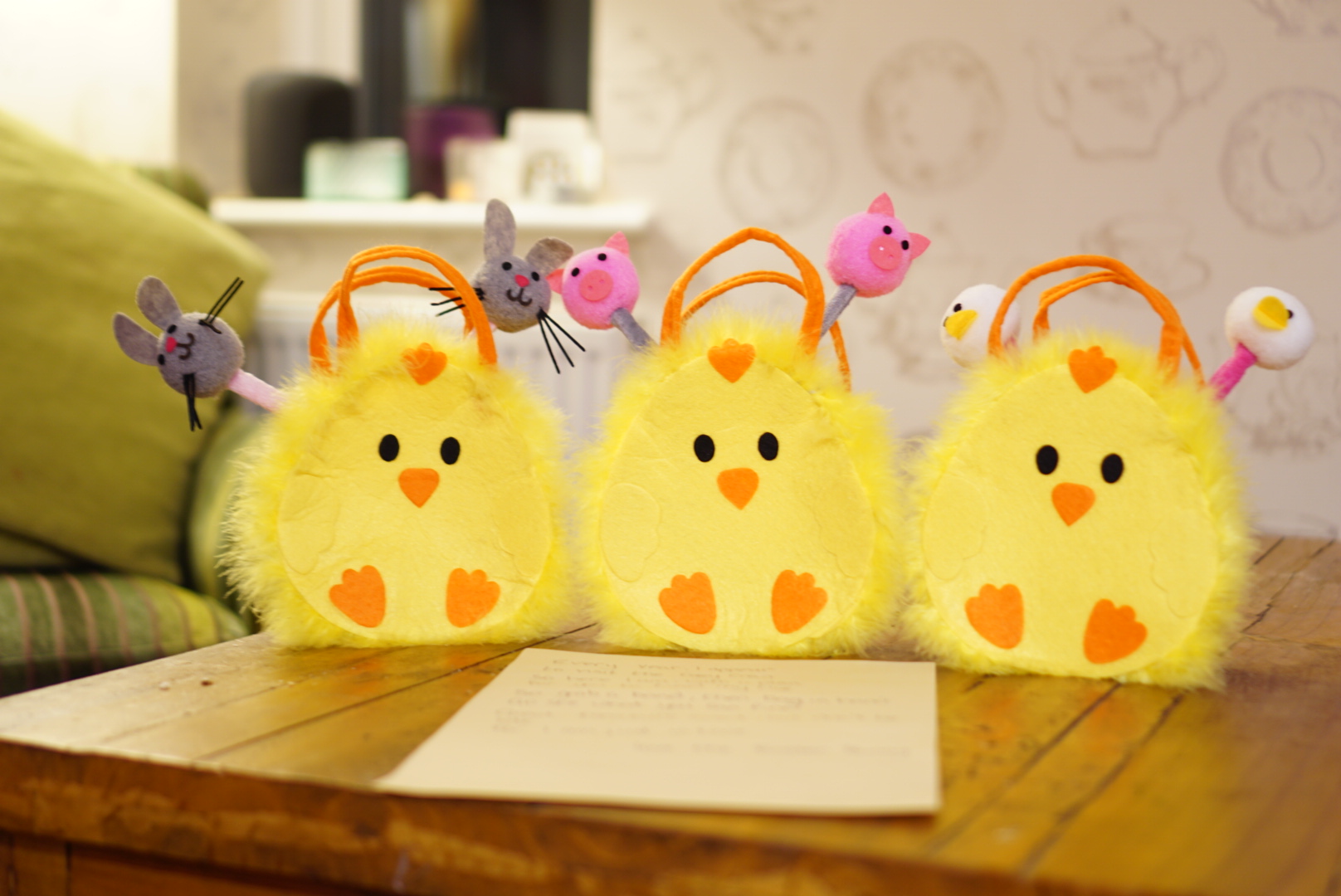 Wore 
Well the first week of April we wore our rain coats!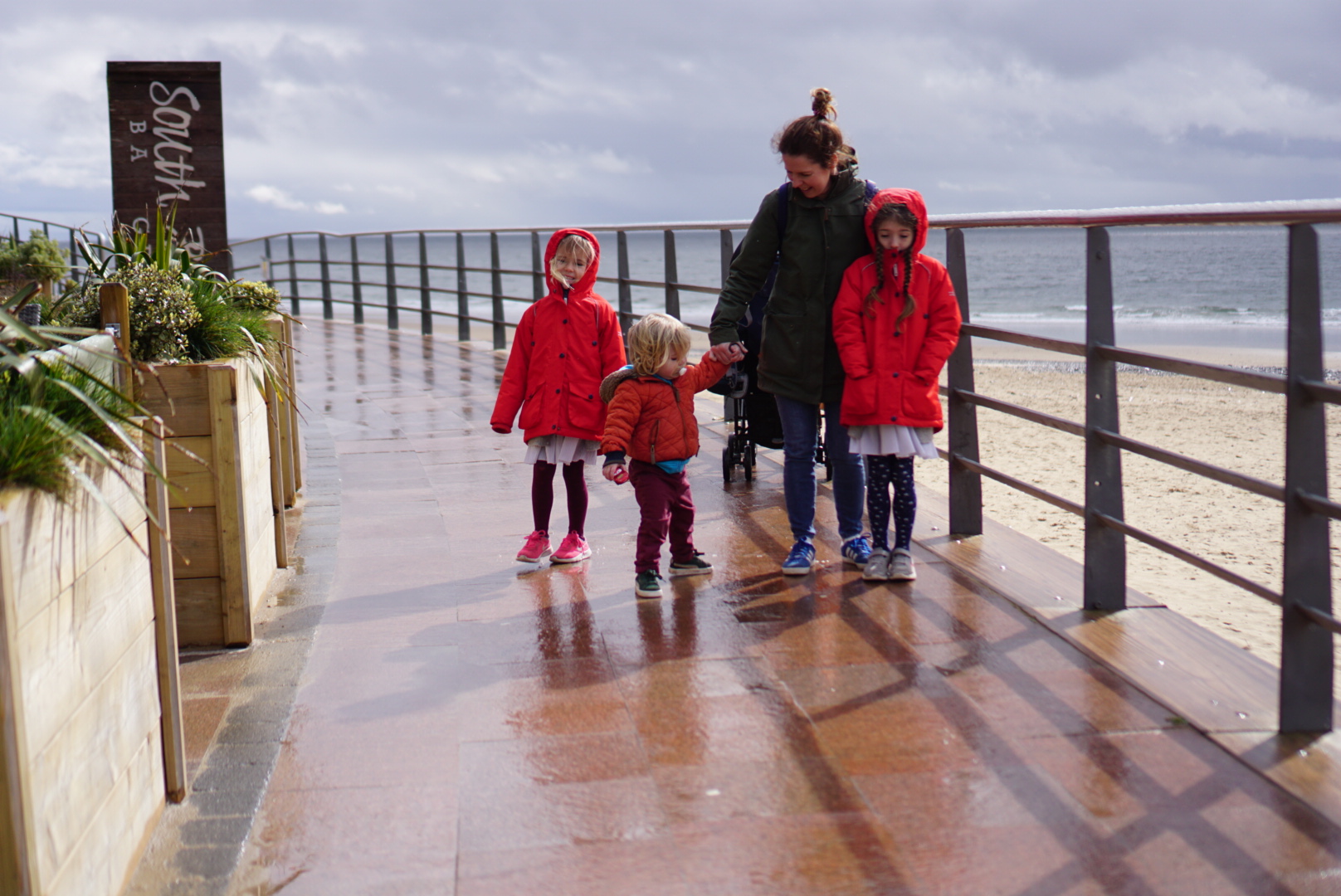 The second week was all about the chunky cardigan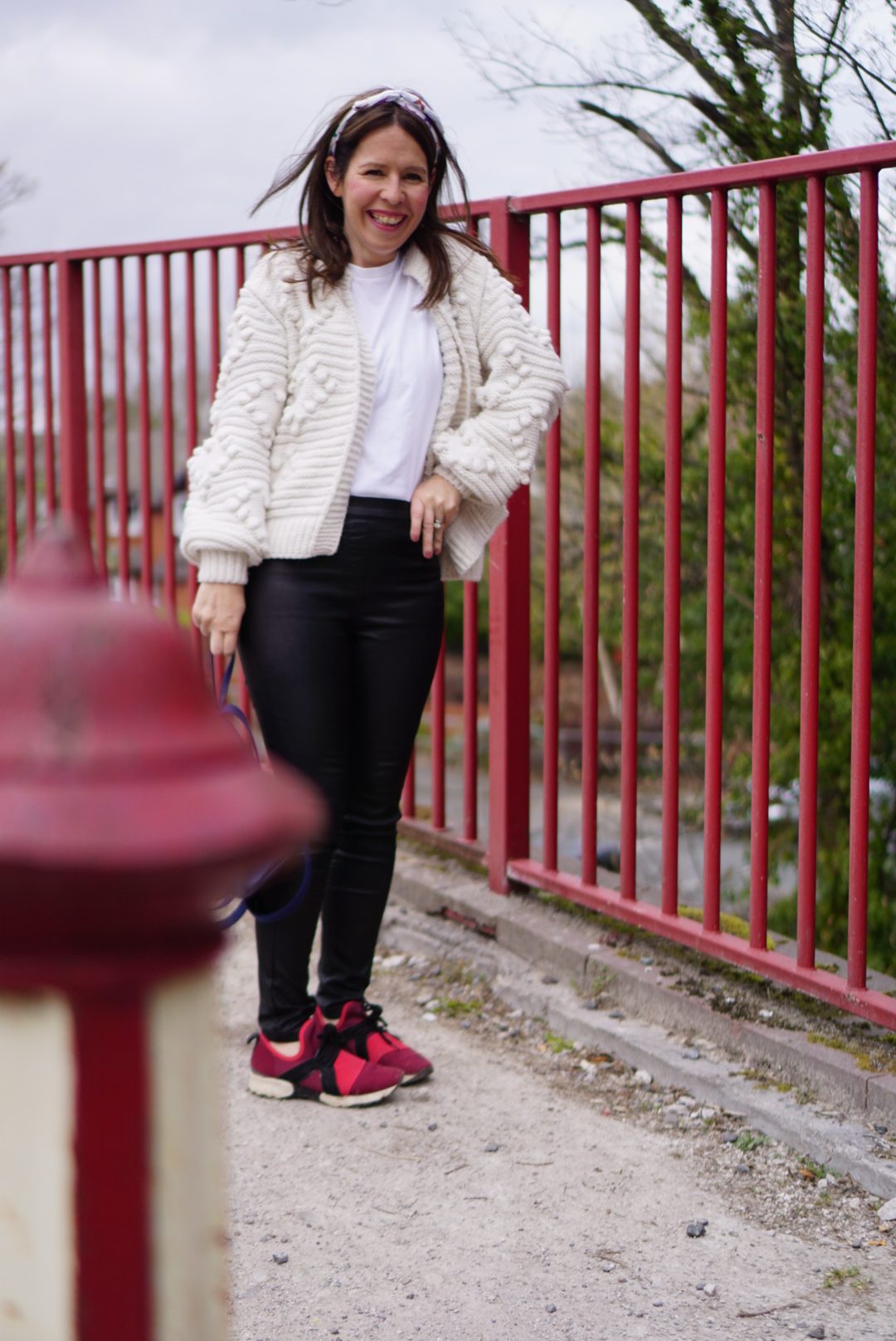 However towards the end of the month we have been wearing our Summer clothes.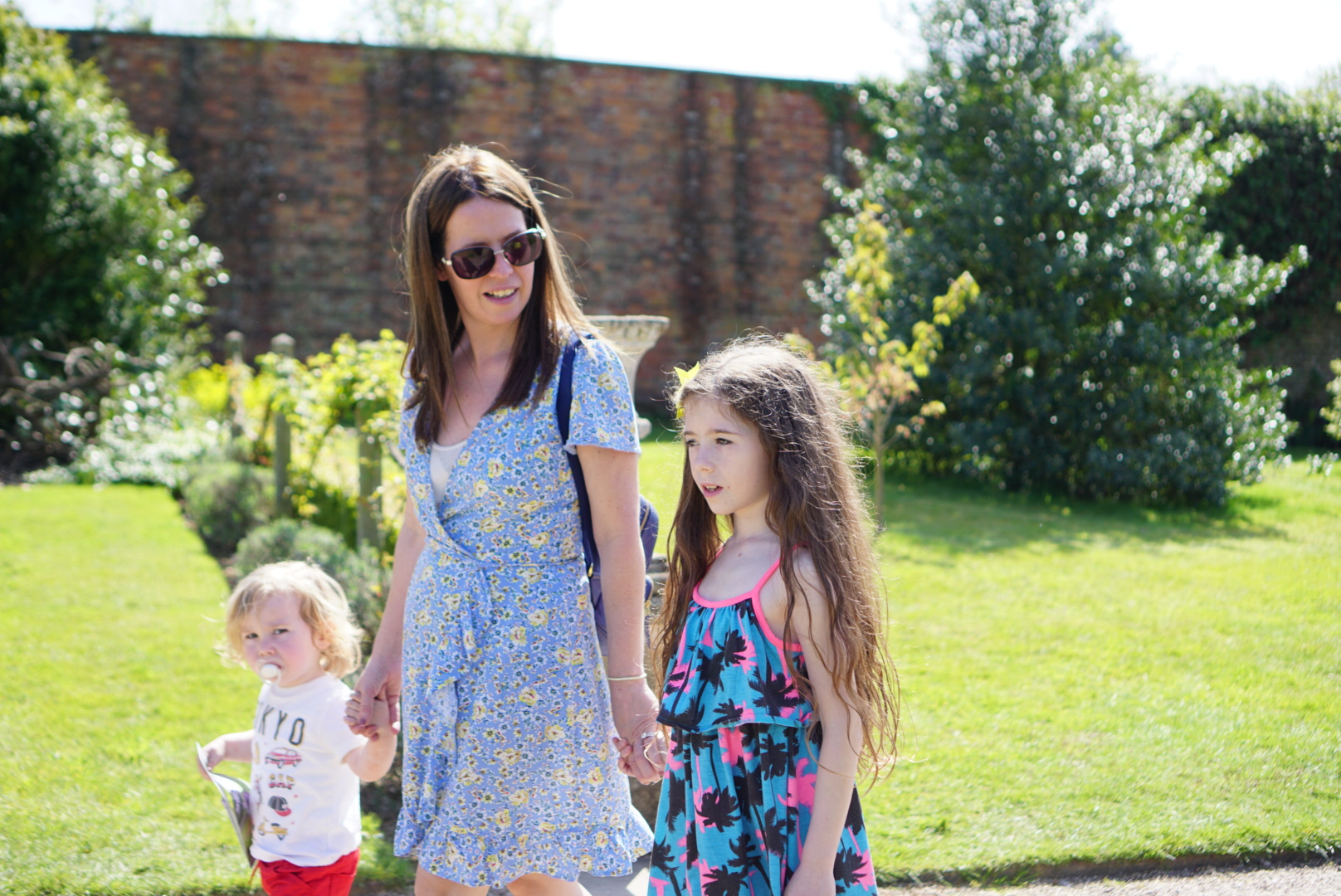 It has been so lovely to go out without wearing a coat. It is possibly the first Easter that we have ever had the paddling pool out!
Heard
Well I have heard a lot of celebrating and giggling when the girls finished for the school holidays. I also heard a lot of moaning when they had to go back to school!
Crying from Alfie because he no longer wants to nap but yet is still so tired in the afternoons.
My lovely husbands voice, some family time was so very needed and it was lovely to spend some time together. We are on countdown to our next one now.
Made
We made some lovely Easter Egg Bark as part of a Num Noms campaign which was lots of fun and tasted amazing! Spring crafts have been a must with some Little Brian paint sticks which are seriously the best paints ever!!! We literally use them every single day.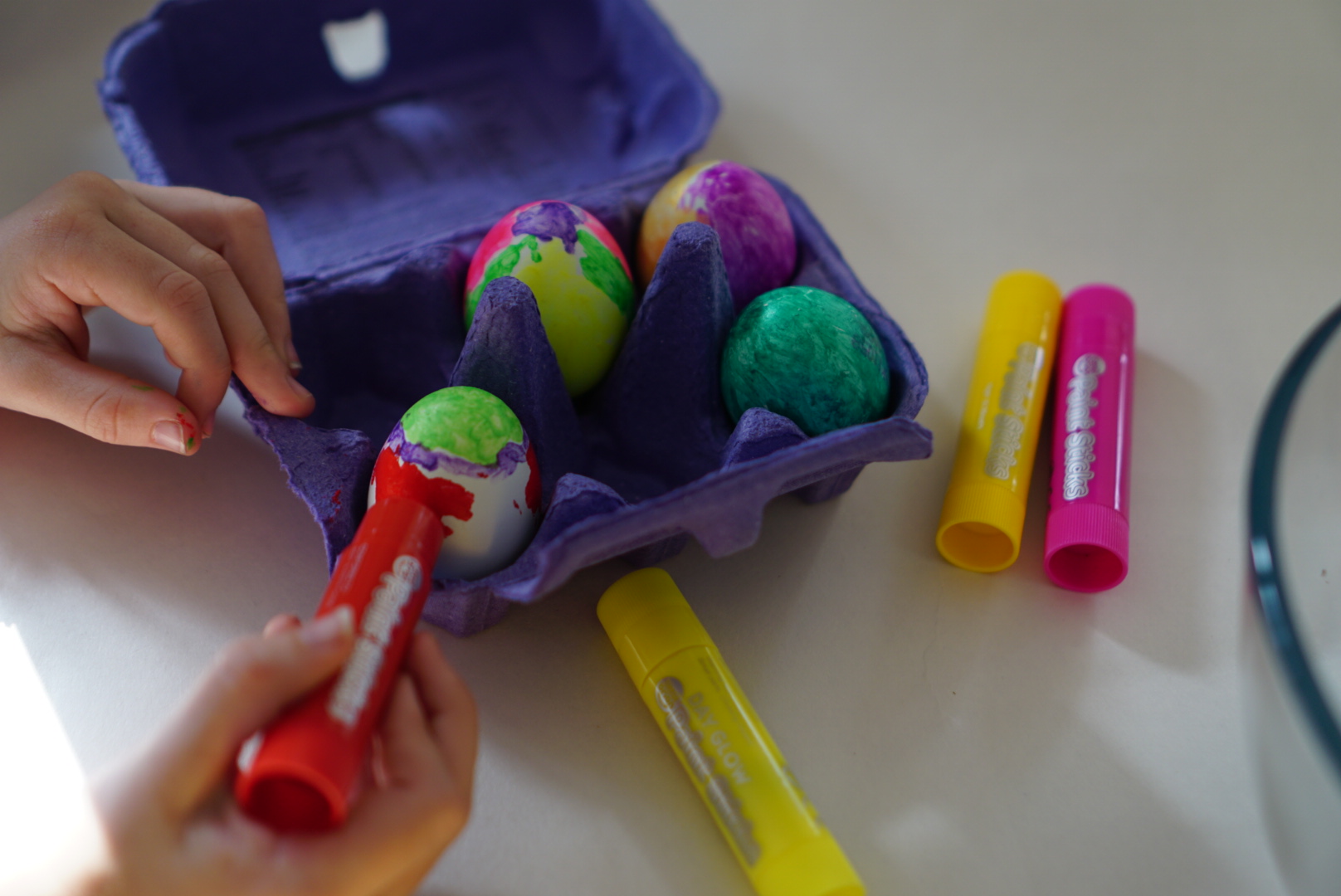 I have also been making the most of my days by getting up early before the kids wake and getting stuff done, the lighter mornings help so much. I am hoping I can keep it up.
And Lastly
I finally returned to a gym class this week and it absolutely killed me! I am aching all over however I'm so pleased that I went. Fingers crossed that I make it again next week!
How have you spent your Easter holidays?