If you follow my blog or Instagram feed you will know we are all about adventures. We try to book a few little days away every few months, somewhere nice and within driving distance where we can spend a few days together as a family exploring somewhere new.
In October we received the early bird email from Bluestone Wales (if you are not signed up to their mailing list you definitely should) and due to our Easter holidays starting earlier than other schools we found a really good deal to stay for five days. Now we have been to Bluestone Wales before and we loved it then, so we were excited to return (with an extra child in tow!)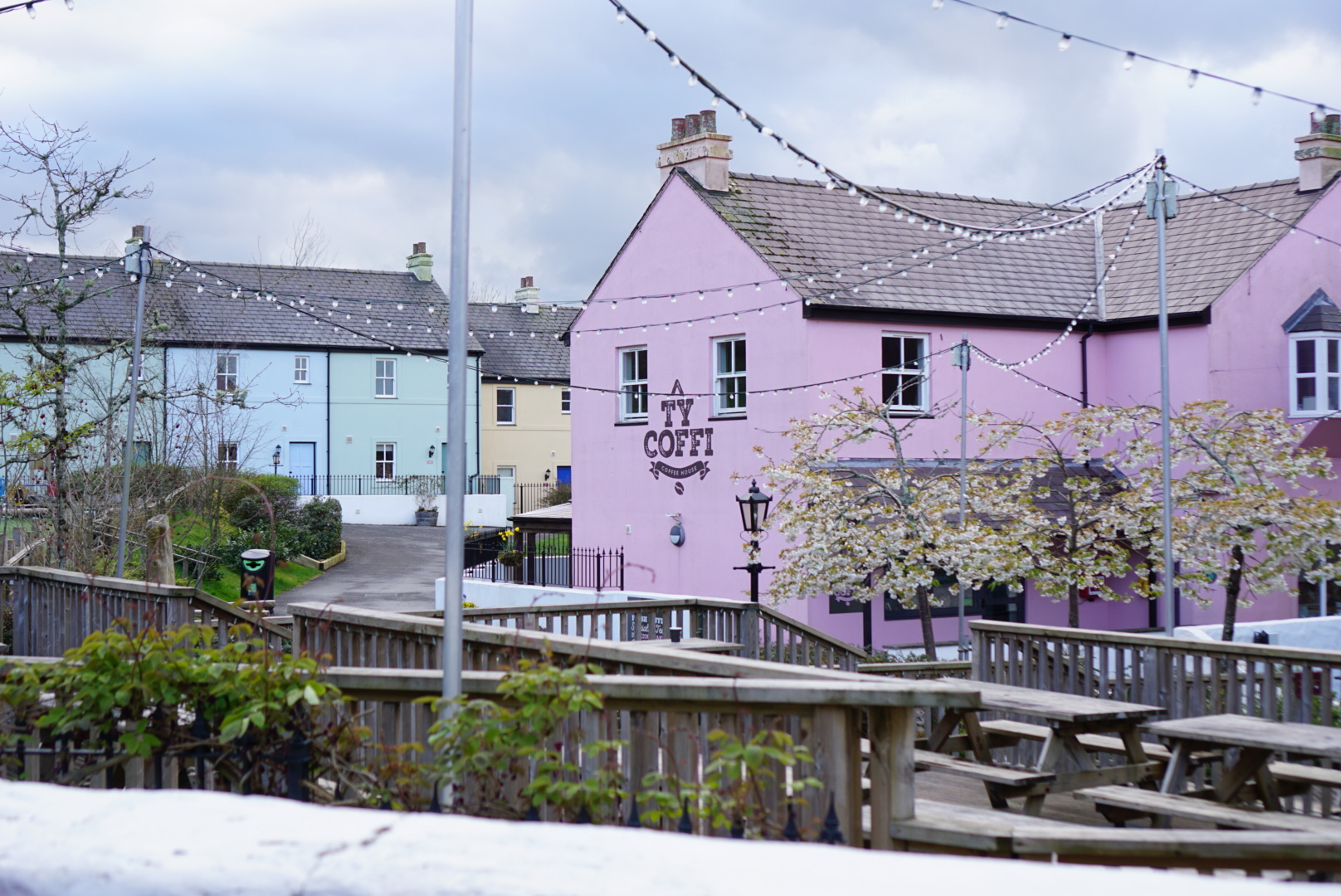 After an amazing few days I wanted to write a little list of our top five things to do, it was actually really hard to narrow it down because we managed to squeeze so much into our time there, but after a good family chat this is what we came up with.
Get biking! 
The good thing about Bluestone is it's a car free zone! Once you arrive you unpack your car it then stays in the car park unless you're leaving the resort. It is a great concept with it being nice to walk around and let the kids play freely without the worry of looking out for cars. You can however hire a golf buggy to get around (these are so cool) or, like us, you can travel around by bike.
There is something quite liberating about hopping on your bike every morning. Exploring, sampling the many bike paths that Bluestone have to offer.
My husband is a biker as are my children but there was quite a novelty having Mummy on a bike too. It was good to feel the wind in your hair, using your muscles to climb the hills and whizzing down the hills like I did when I was a child. It is also a great way to keep fit!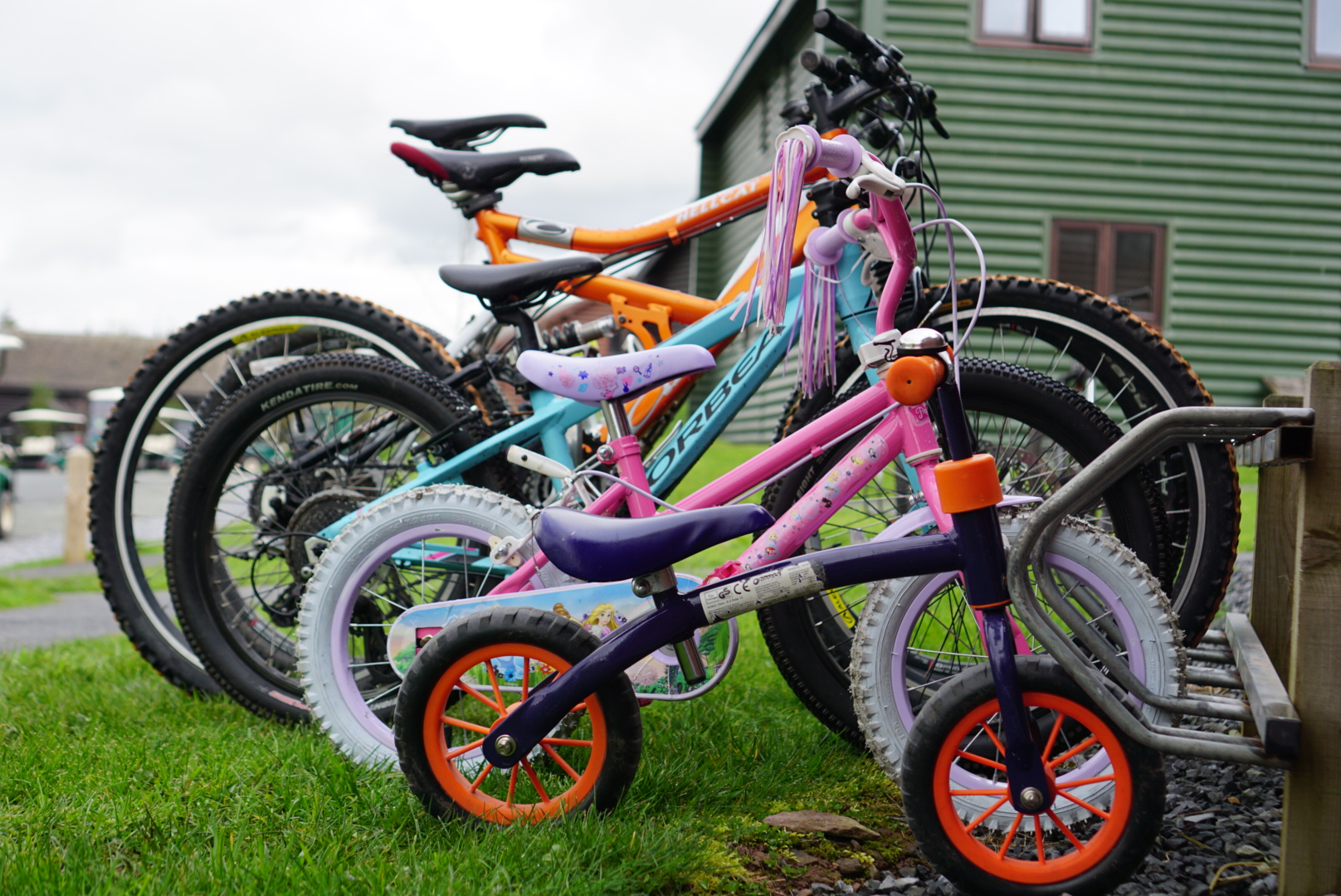 The Swimming Pool
My girls love swimming, again they go to swimming lessons but we rarely go as a family. The Blue Lagoon pool is quite amazing. Firstly the water is so lovely and warm, it's like getting into a bath, perfect for younger babies.
A special sectioned off area is ideal for children up to 6 years old, having a little slide and toys in (Alfie loved this bit!). There is a lazy river which meanders outside past some small outdoor pools and a hot tub before making its way back in again. Every so often a siren sounds followed by a buzz of excitement followed by waves in the main pool, which was lots of fun. Oh and let's not forget several great slides which Meme loved, especially the one that again takes you outside with the opportunity to stop half way down and chillout in two outdoor pools before rejoining the flow.
Not quite as exciting but still vital for families, large family changing areas make it that little bit easier to get everyone dry and dressed and free swim nappies were an unexpected bonus.
The Park
A great park perfect for all ages. It has a nice soft floor for when little ones (Alfie!) fall over. There are a couple of different size slides so no one misses out on the fun. It is also situated in the middle of the village so you can even sit in the local cafe or bar area and watch the kids from afar as you have a cuppa or glass of wine.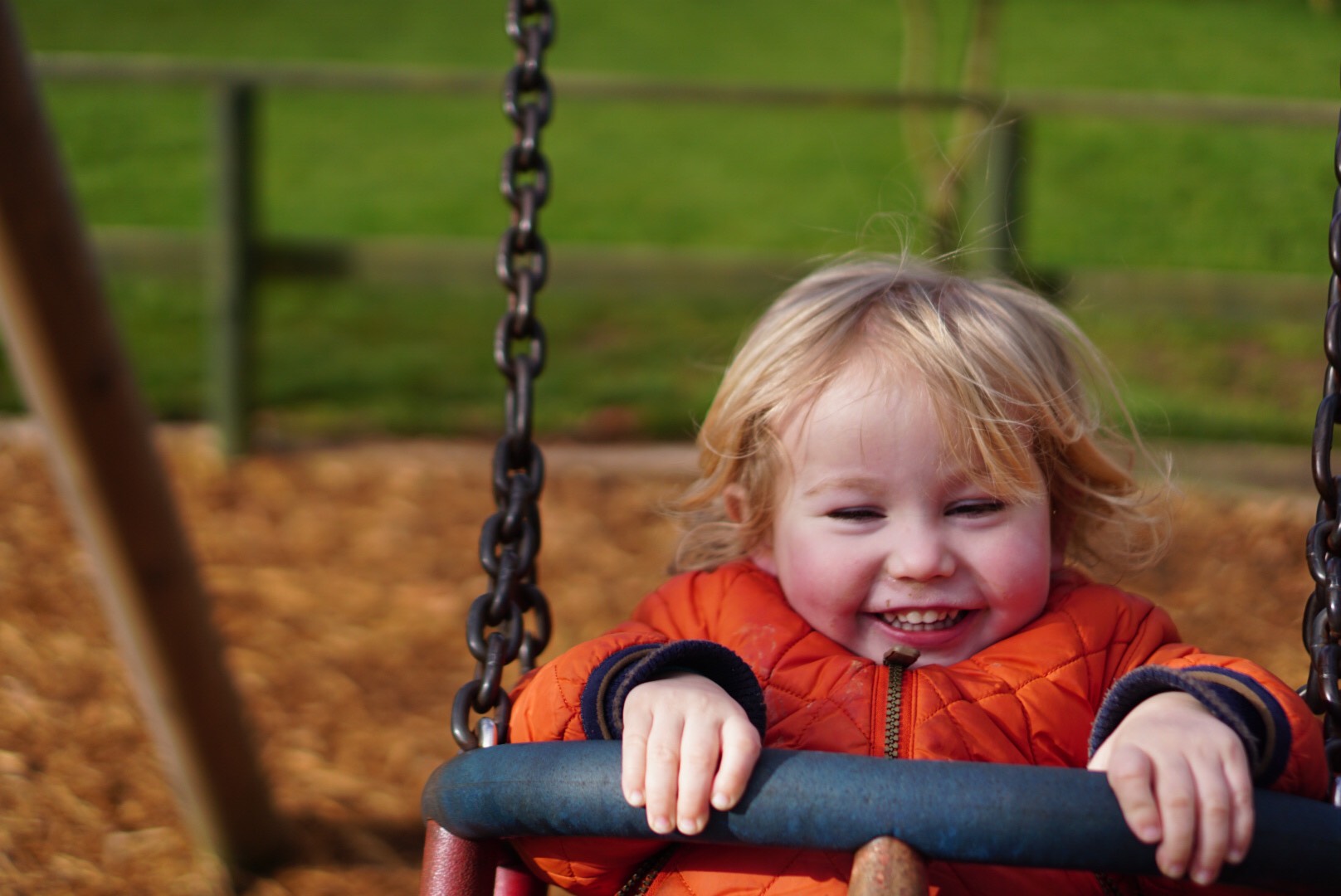 The Sky Walk
There are so many different things for your child to do at Bluestone. Art and crafts, pool activities, off road driving – whatever your child is into I promise you will find something for them.
My girls are currently into climbing and as soon as we arrived they declared they wanted to do the sky walk and wall climbing. I love that they choose these kind of activities, I think they are so good for confidence building and the sense of achievement that they feel once they have reached the top of the wall is so lovely to see.
Harri is at the age where she questions her own abilities, so I hoped this would show her how amazing she is.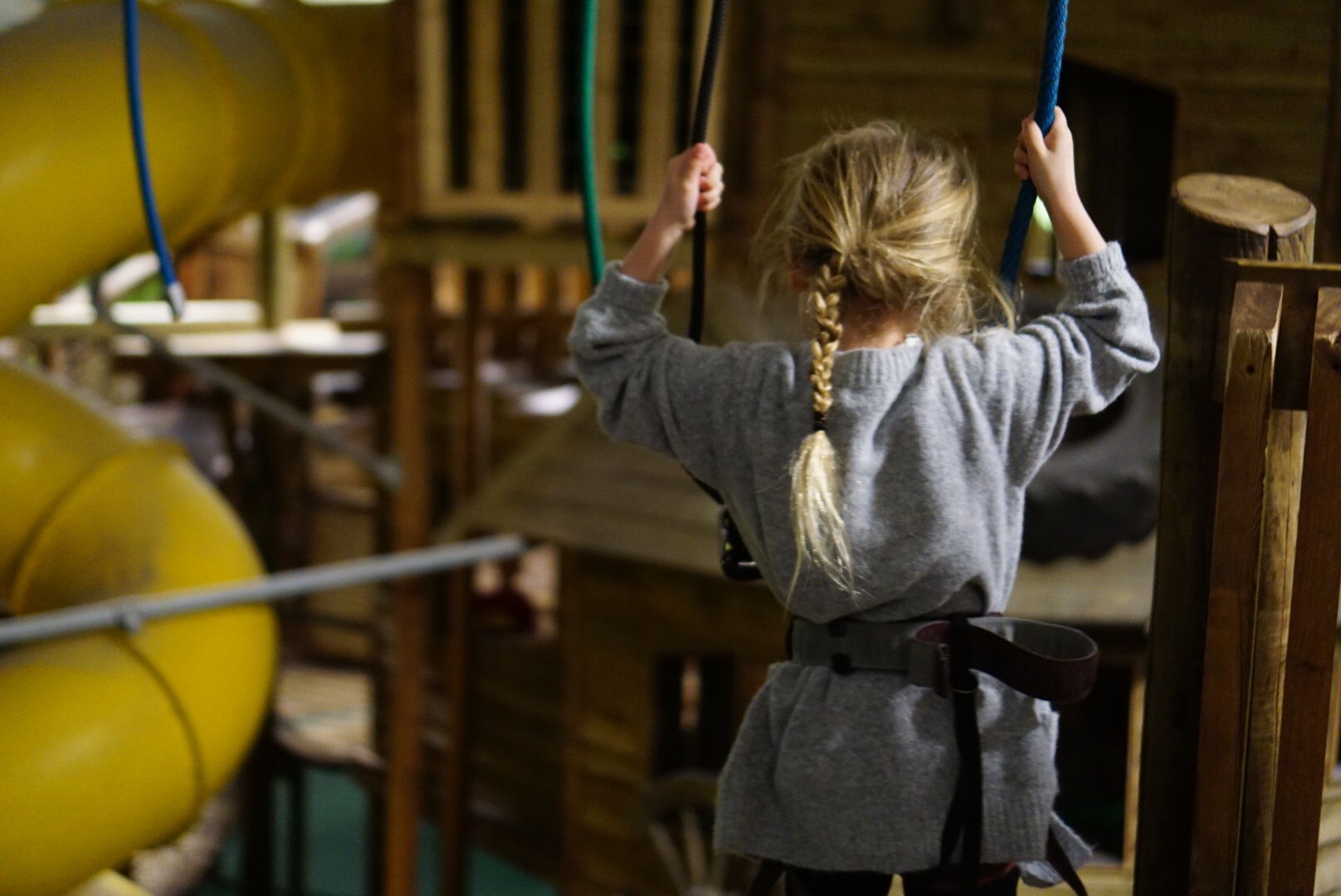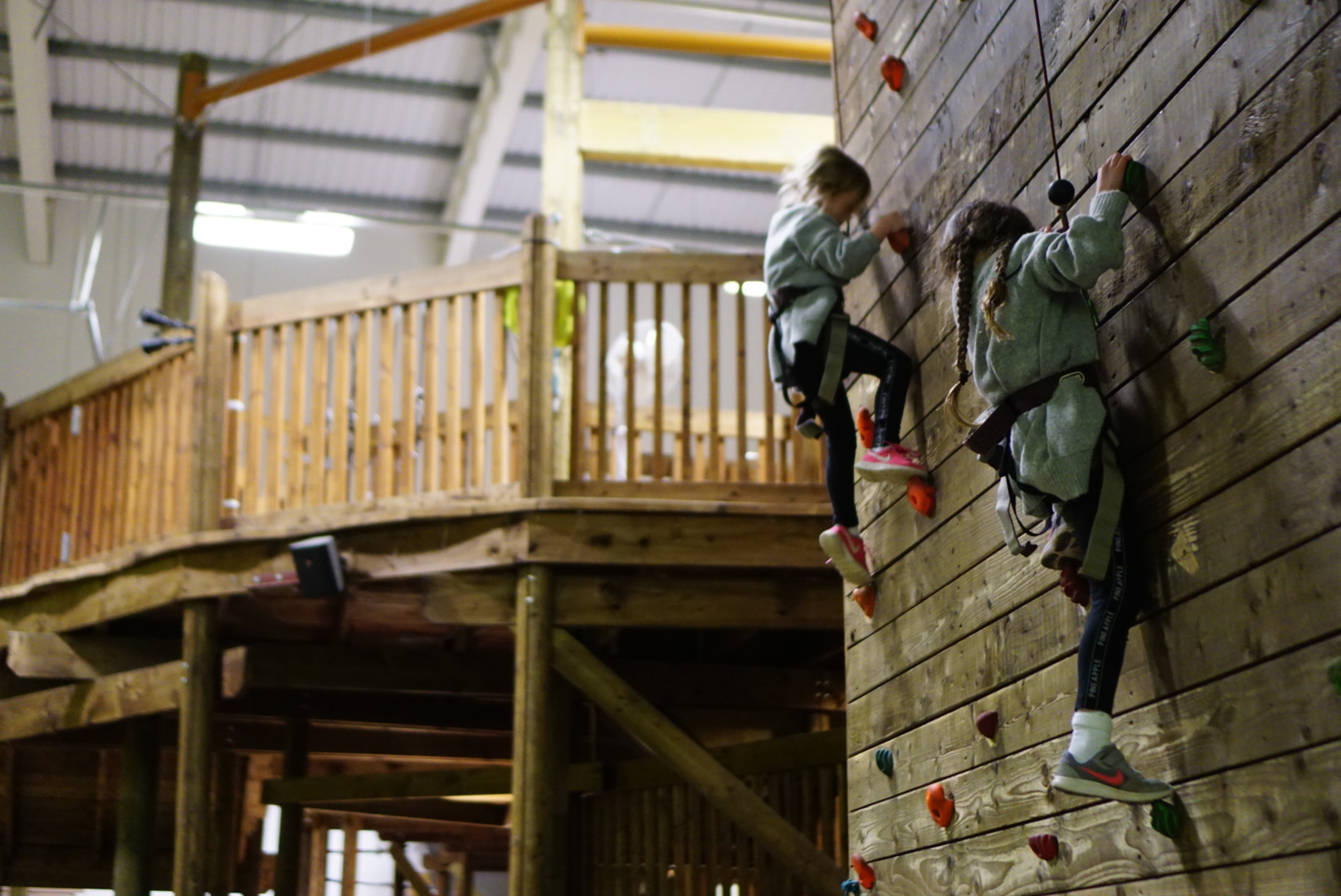 Both girls loved the experience and I would highly recommend this activity.
The Coutryside
You can't fully appreciate the beauty of Bluestone until you have experienced it. It is simply stunning, you are surrounded by rolling hills and mountains and it's pretty much all you can see for miles.
It is like driving onto an island, a little place of paradise. There is such a nice chilled vibe about it and things like the weather really don't bother you. Waking up each morning and looking out of your window to this beautiful place full of magic and splendour really is something special.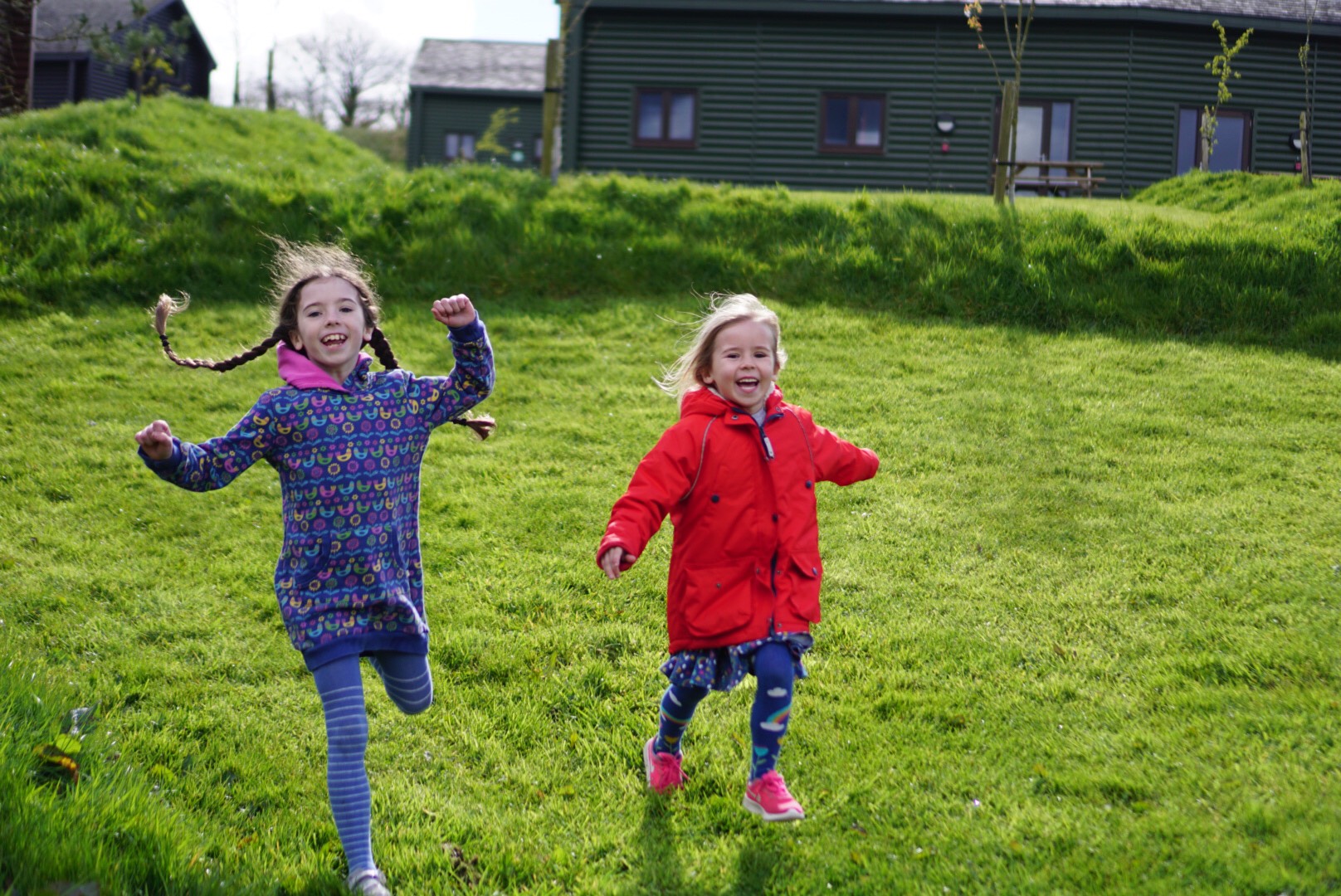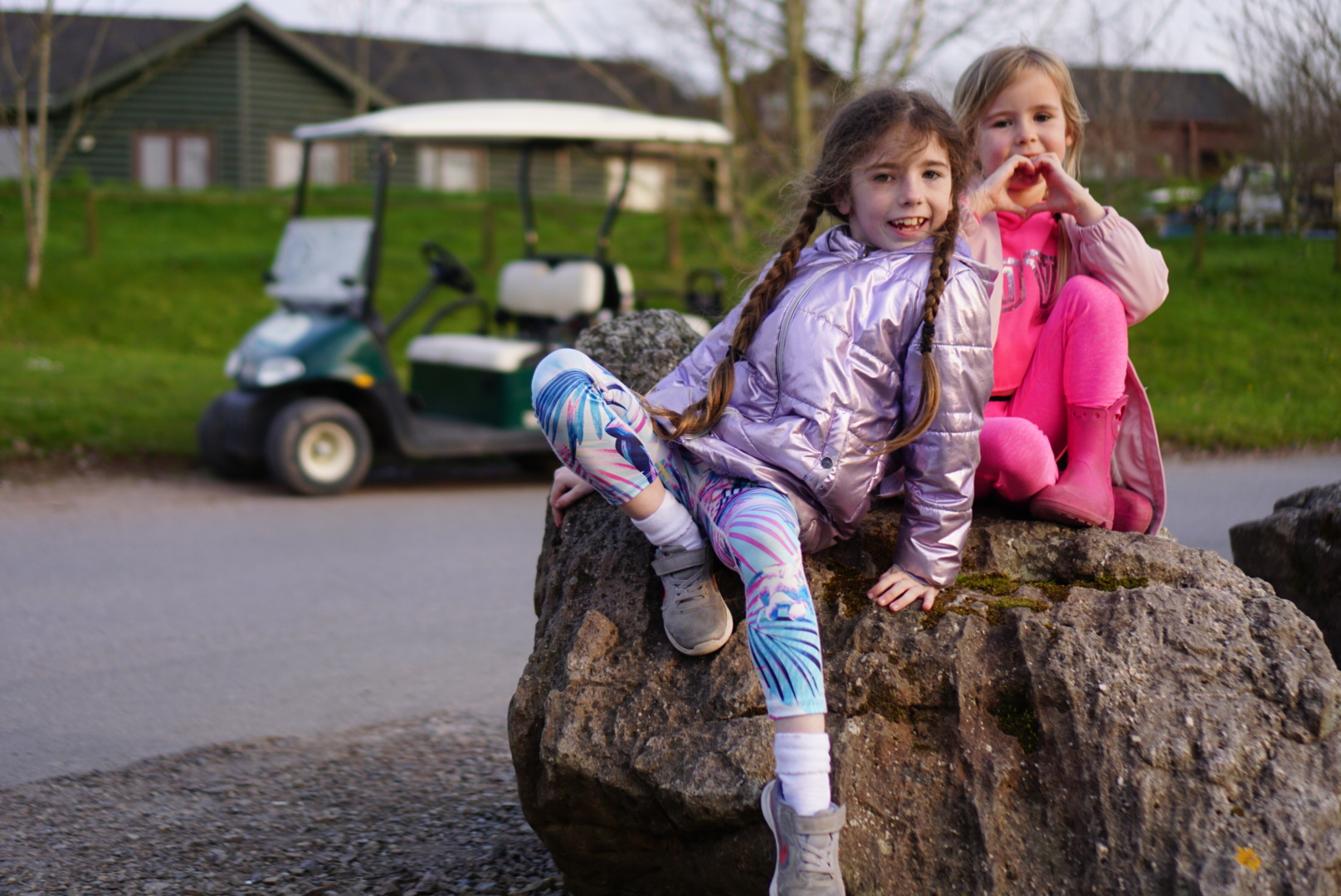 Now we are home we are already talking about our next trip and we already have plans on what we want to do. If you are thinking about booking a holiday in the UK I would definitely put Bluestone Wales at the top of your list.