Do you need to improve your home? It is often a task that is on people's new year resolutions. You enter your house and think to yourself that some changes need to be put in place. The question is, what exactly should you tackle first?
This article will provide you with a number of ways that you can improve your space this year, starting with home maintenance. After all, if you are having problems with your roof, plumbing, mould, or anything else for that matter, this should always be the very first area that requires attention.
The second, then, is the fact that you should add more plants and have fun with colour! You can choose to remodel the interior in a number of different ways, and moreover, it wouldn't hurt to learn more about setting your home up so that it offers good Feng Shui qualities.
Home maintenance
Is there any home maintenance that requires your immediate attention? Whether it is construction related, plumbing, or something else, you can contact a group of contractors that specialise in home services and construction. One such example is Windsor Plumbing, a reputable company who can help with residential renovations such as plumbing or roofing.
Add more plants
Plants are not only aesthetically pleasing to look at, but they also offer a wide range of health benefits as well. They can help you breathe better in your home, and they can help your immune system.
Have fun with colour
In order to maximise your interior wall spaces, you should add plenty of colour to them. Choose from some of your favourite hues, and don't be afraid to mix and match with different patterns, either.
Interior remodelling
Your list for interior re-modelling will likely be never-ending. There is something that can be done and switched in each room of the house, you simply need to consider what is the most pressing, such as your bathrooms and kitchens. If your kitchen counters are so old that you can't get rid of their stains, perhaps it's time to purchase new ones.
Do more research on Feng Shui
Feng Shui is an old practice that states there is a particular way you can organise everything within the home in order to allow for the proper flow of energy. It makes practical sense to incorporate some Feng Shui practices into your space given that it also requires you to get rid of clutter. Think about whether or not your home makes you feel good and at peace with yourself, and if it doesn't it's time to re-arrange it.
Undoubtedly you can think of a number of additional ways that you can renovate and remodel your household. These tips can be a starting point for you. Each month consider tackling a different room in your house that you want to adjust. Slowly but surely, you will be putting together your most ideal home space.
Do you have any tips on how to improve your home?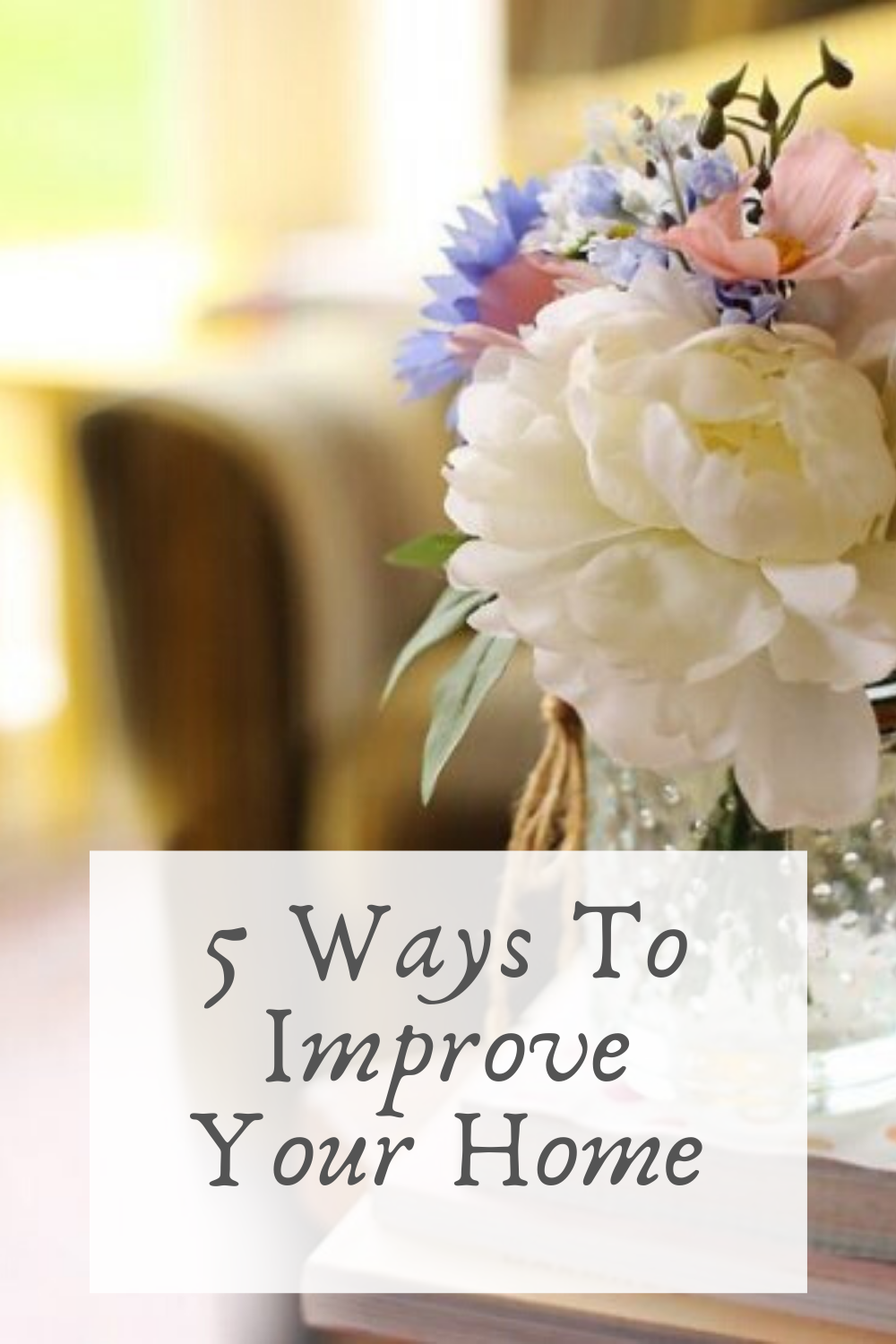 This is a collaboration post