Well July was a busy month. Birthdays, weddings and the end of the school year!!! Truthfully, I have struggled with a little anxiety this month which was tough. I think the end  of the school year is such a busy time that I get completely overwhelmed at times. With the help of my husband, Mum (who I would be completely lost without) and some annual leave from work I feel so much better.
Here are my July highlights:
Adventures:
We haven't been out and about as much as usual. After a busy June we have all been a little run down and in need of a good rest. So apart from a little day trip to the beach we have stayed closer to home and enjoyed the sunshine.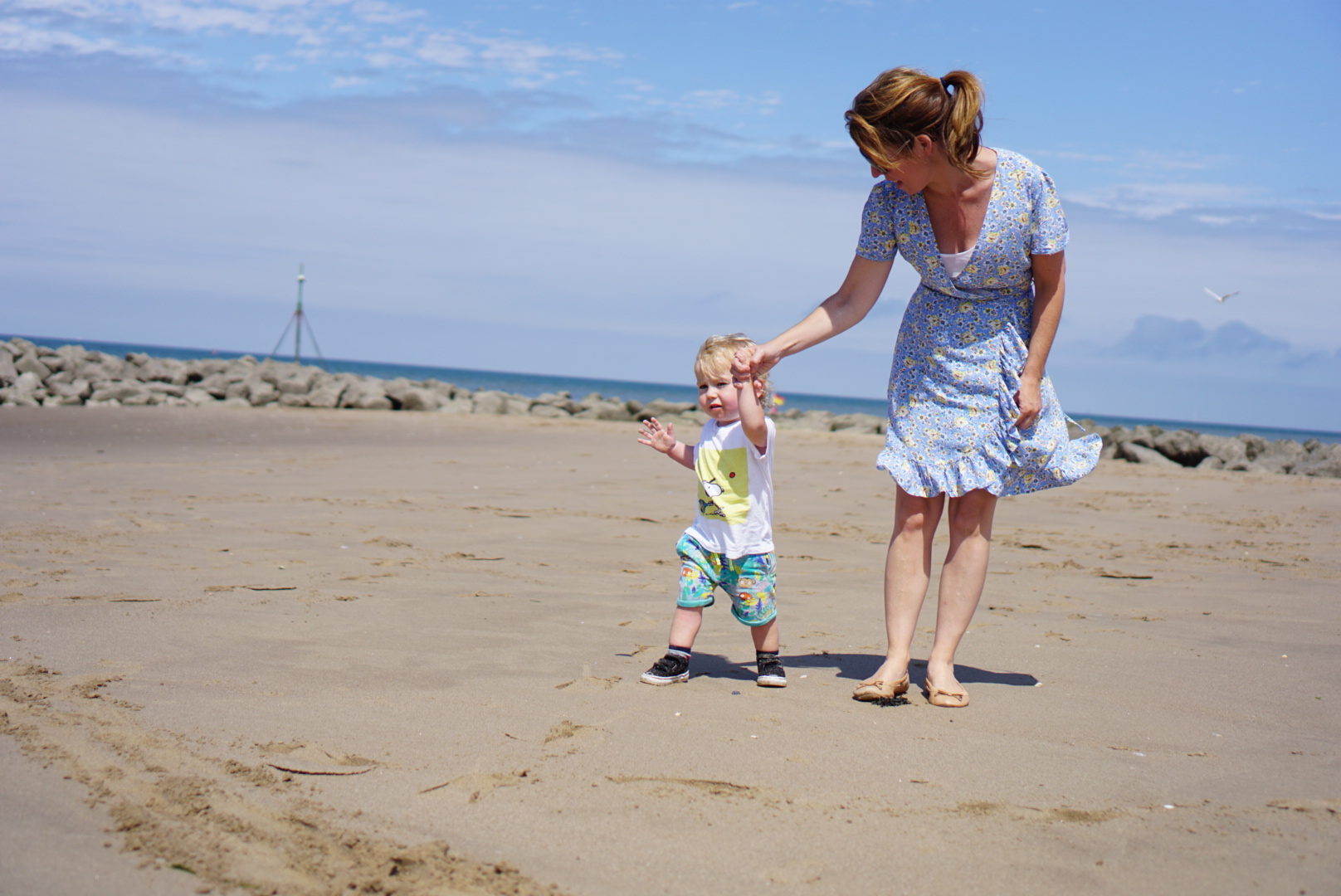 Me and my husband had a little weekend away to our good friend's wedding in the Lake District. The wedding was beautiful set in a converted barn.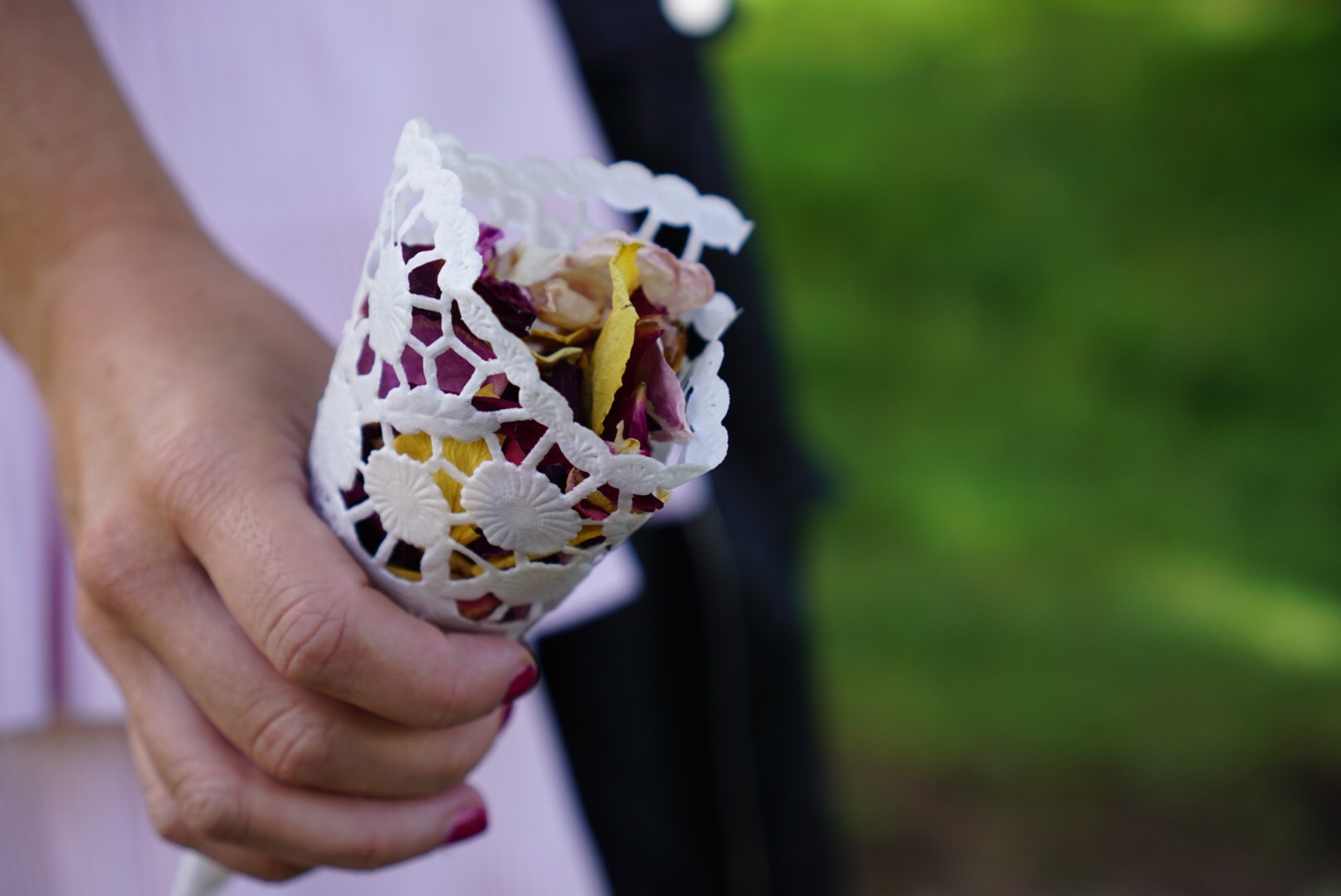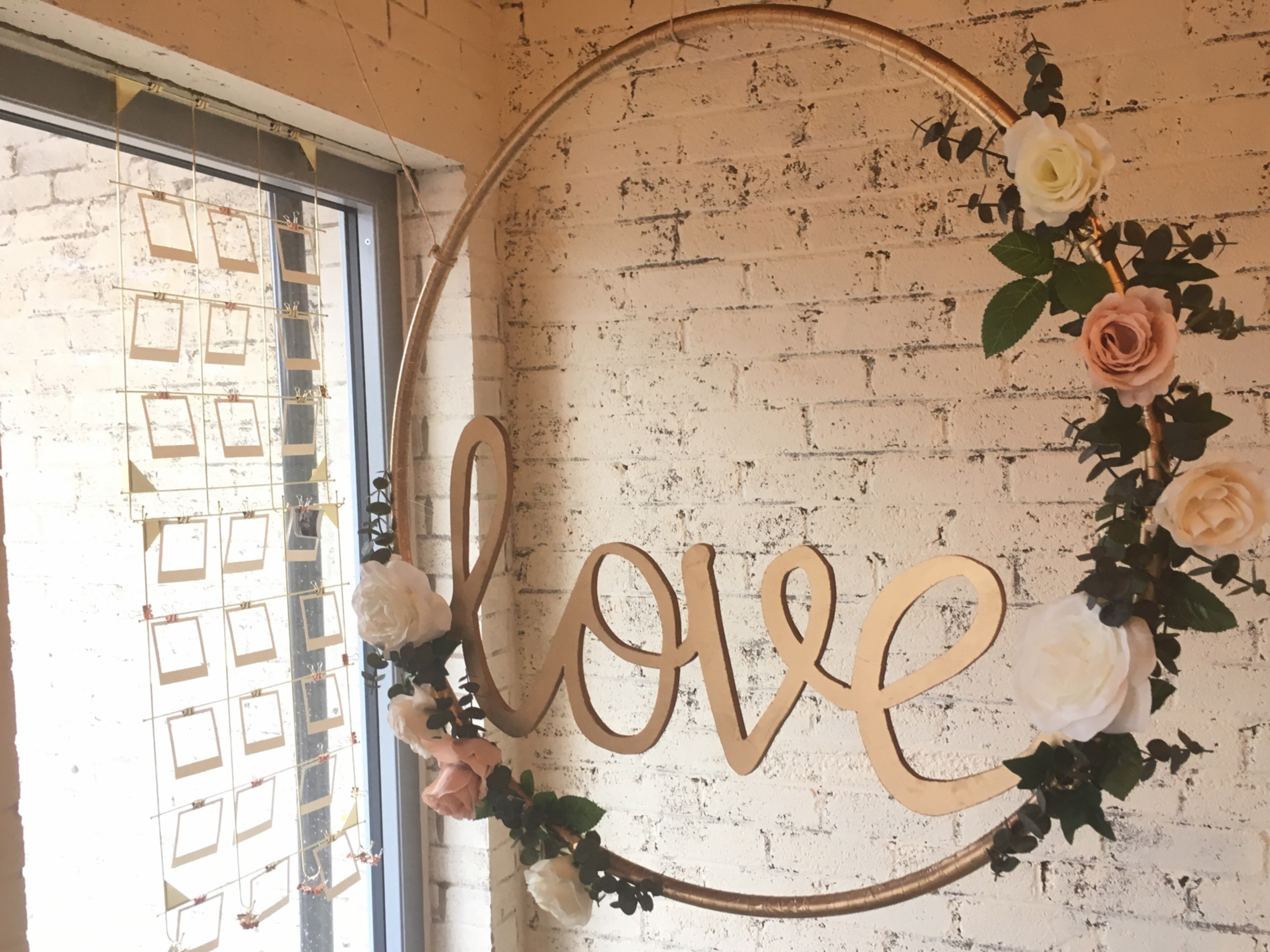 It was so nice to spend some time together without the Children because some days it's like we just don't get the chance to talk. Oh we missed them though and I was more than ready to return home to them.
Fashion
We have got a little holiday planned so have been buying a few new bits for it, and of course the weather has been so lovely we have been wearing them. I bought this new skirt from the Zara sale which I just love.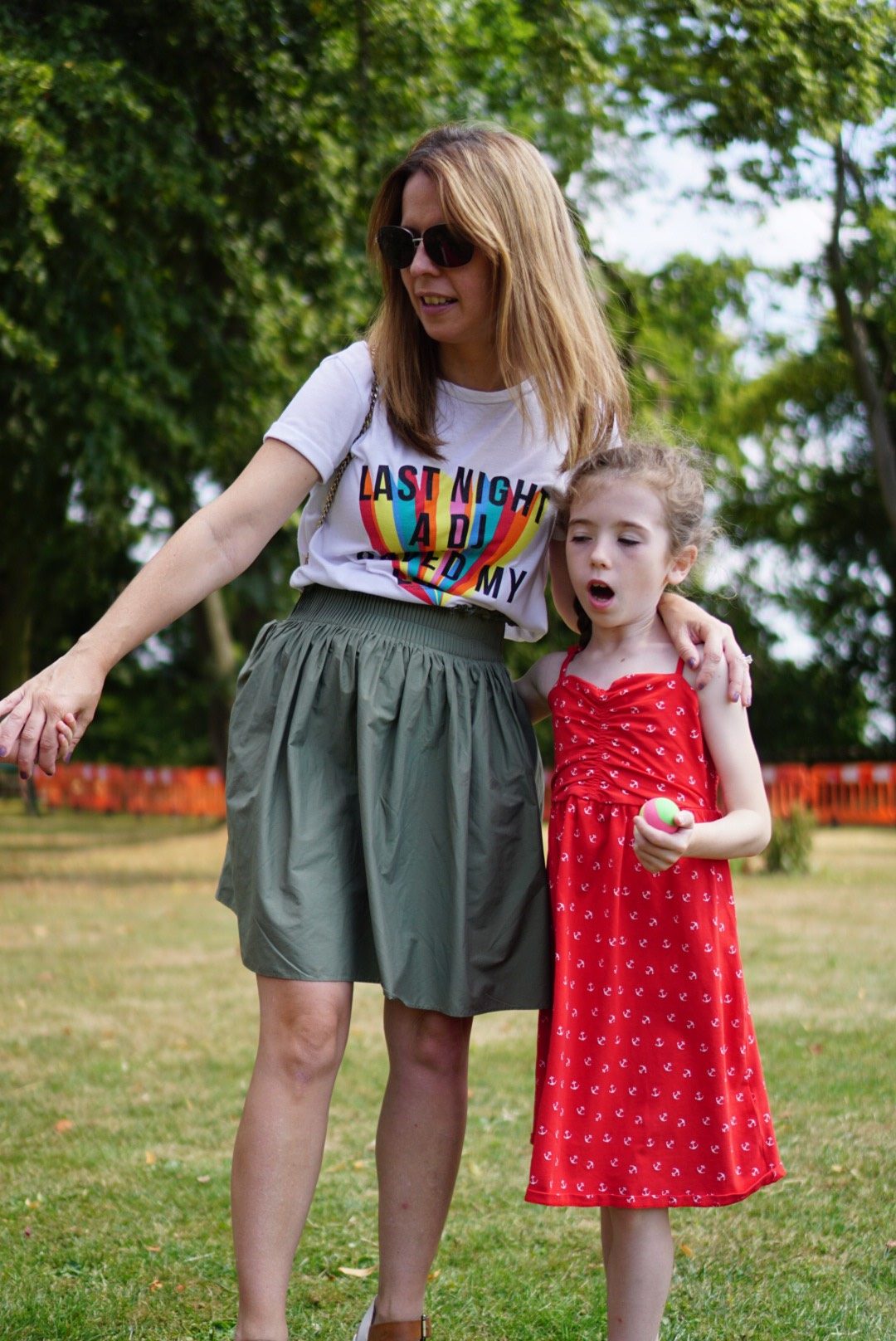 It was also nice to get my hair done and wear a nice dress for my friend's wedding and of course with my little ones not being these I actually had longer than 5 minutes to actually put some make up on.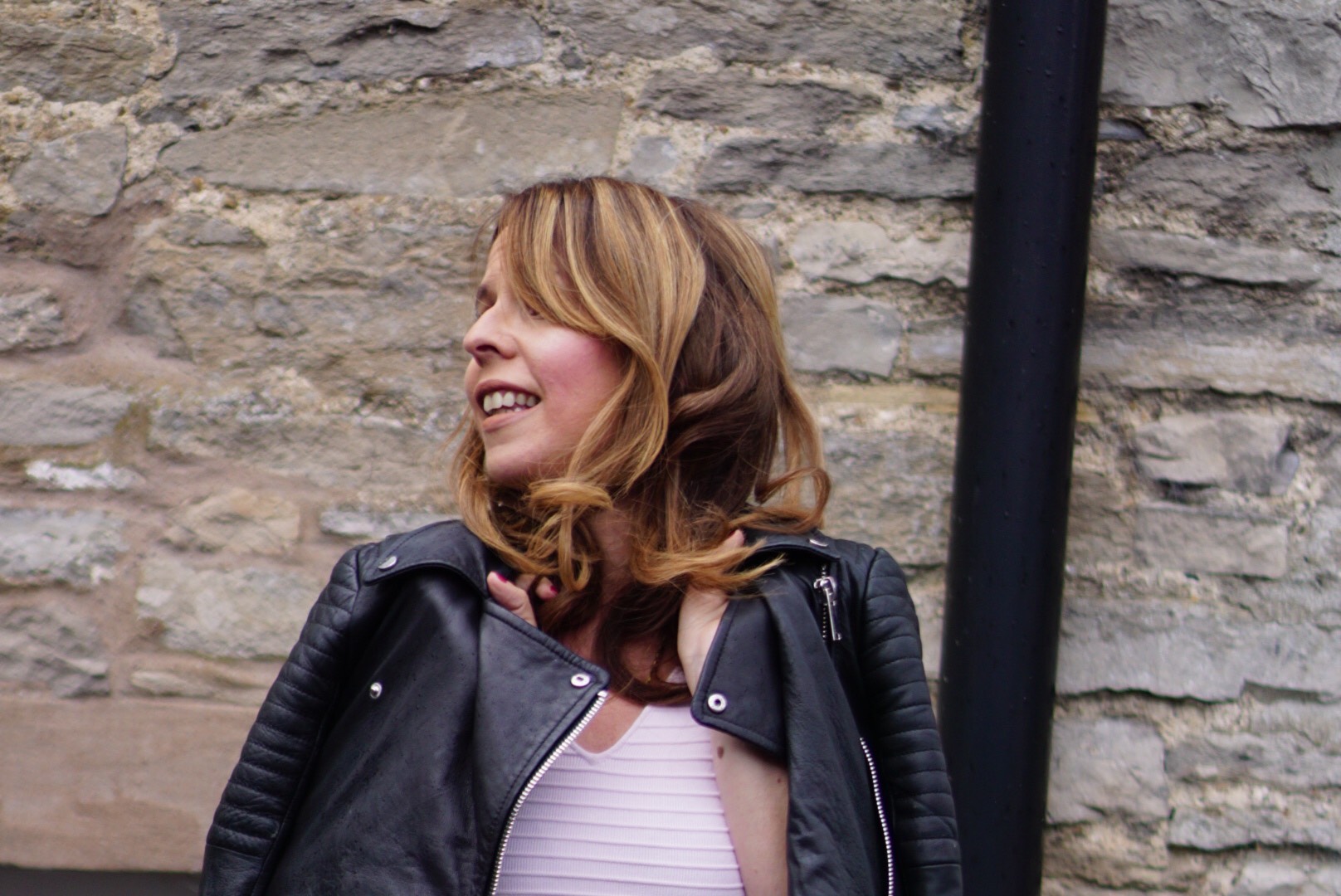 Harri has also been wearing her new back to school goodies sent to us by the Disney Store. She loves the ruck sack and it is such a great size, it fits so much in.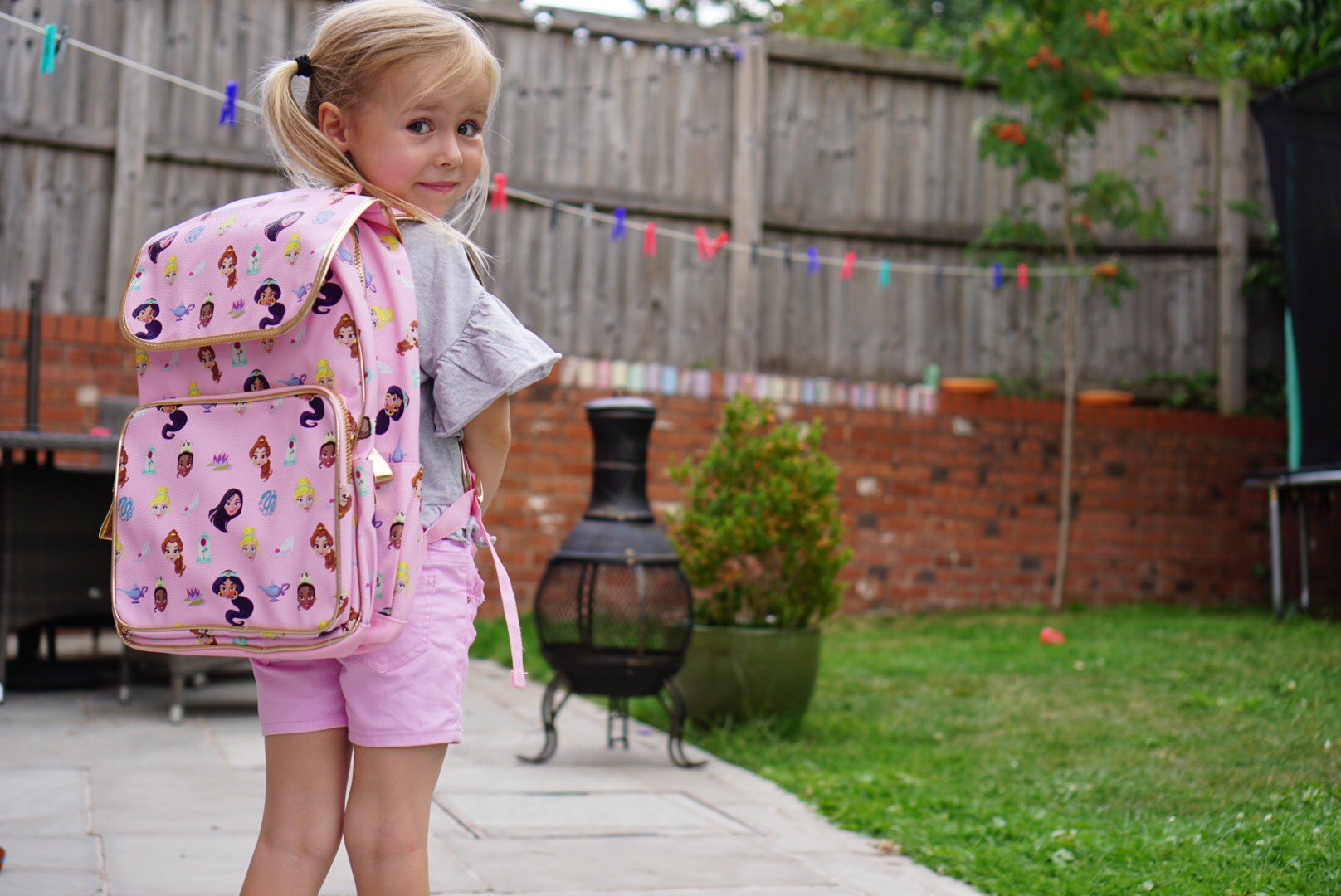 Home
We have not much to report with regards to our home, with this gorgeous sunshine we have barely been in it. Dare I say I am looking forward to Autumn to start getting a little cosy with candles and cushions. My husband has also promised that we can give our bedroom some much needed TLC after our holidays so I am going to hold him to it.
We did receive a beautiful print from Created by Magic which I just love. So I just need to buy a frame for it and hang it up (easier said than done in our house!)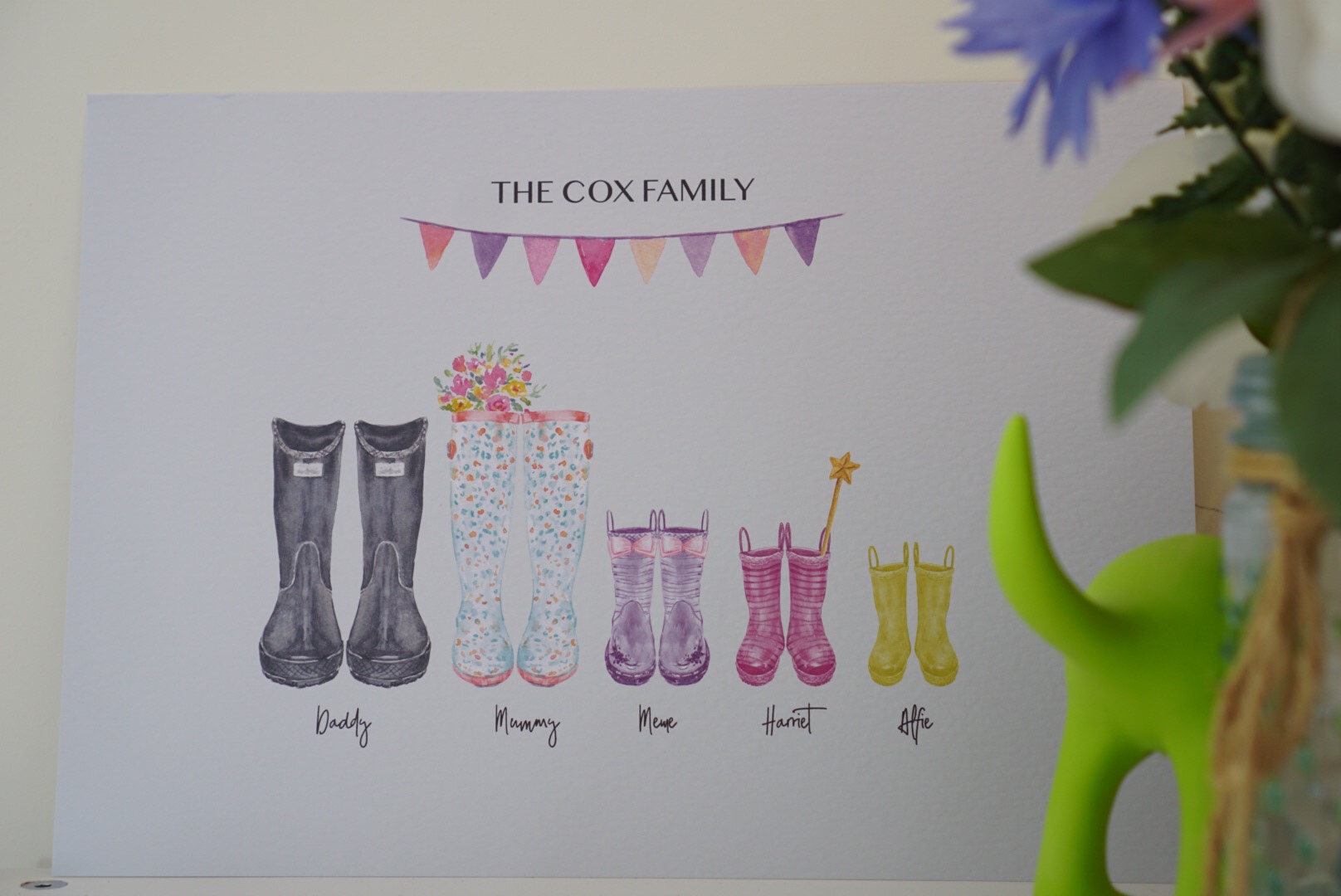 So now on to August the last month of Summer. We have a very exciting trip planned and I just can't wait. I am hoping for more sunshine, relaxation and some fun family time!
What are your August plans?