No sooner have my girls finished school for the summer and we're already talking about what new bag they could get for September and can they have a new lunch box? They are also a little stationery obsessed, a bit like me!
I actually don't mind buying these products as I know a quality bag or lunch box will last the whole school year. They also come with the added benefit of getting them both a little excited about the new term and makes the return go a little smoother.
We are huge Disney Store fans, especially my princess loving Harri so when we got the chance to work with them on their 'Back to School' campaign we were very excited!! They asked us the question 'What are your back to school essentials?' so who better to answer than Harri herself, who after a year in infants knows exactly what you need to survive in primary school!
A rucksack – obviously we need a bag, I actually find a rucksack easier for them to carry. Disney have got a wide range of characters to choose from but I knew Harri would love this princess one. It is actually a really good size, perfect to pop the sports kit in or Harri's favourite princess doll as well as all the other essentials.
A water bottle – I often go on about how they need to make sure they are drinking enough water in school so a new water bottle is a must. This one has a screw lid and a flip up straw. The best feature for me is the built in handle allows you to attach it to your bag so it is one less thing for these little people to carry and less likely to be lost.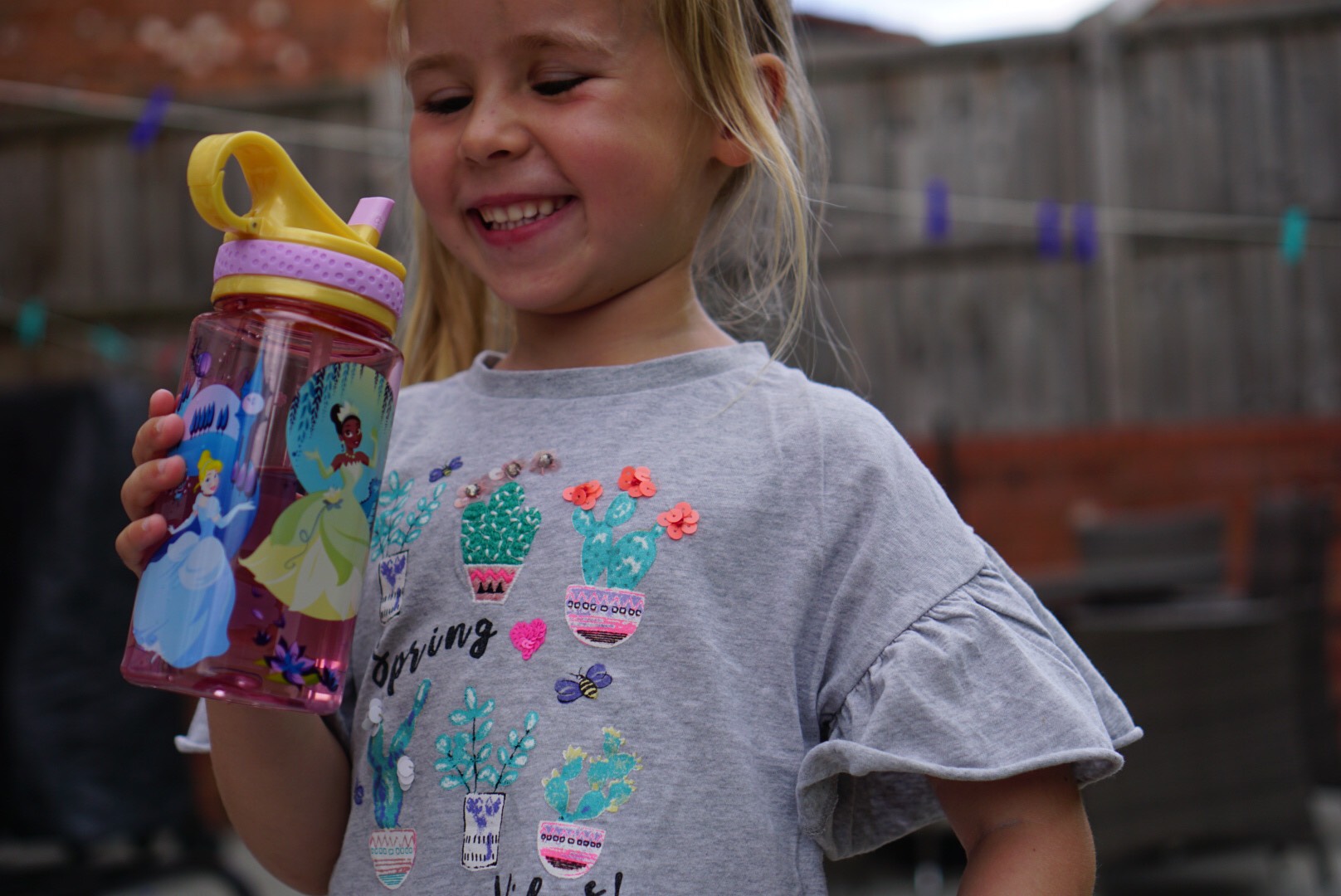 A notebook. – This set of three princess notebooks are just lovely. Harri has put one in her bag and plans to change her notebook each day so her friends can see them all. She also stated that they are far too pretty to write in which is actually true. Each one has a different princess design. These would make lovely birthday gifts too.
A pencil case – Definitely needed to keep all her pens and pencils neatly together.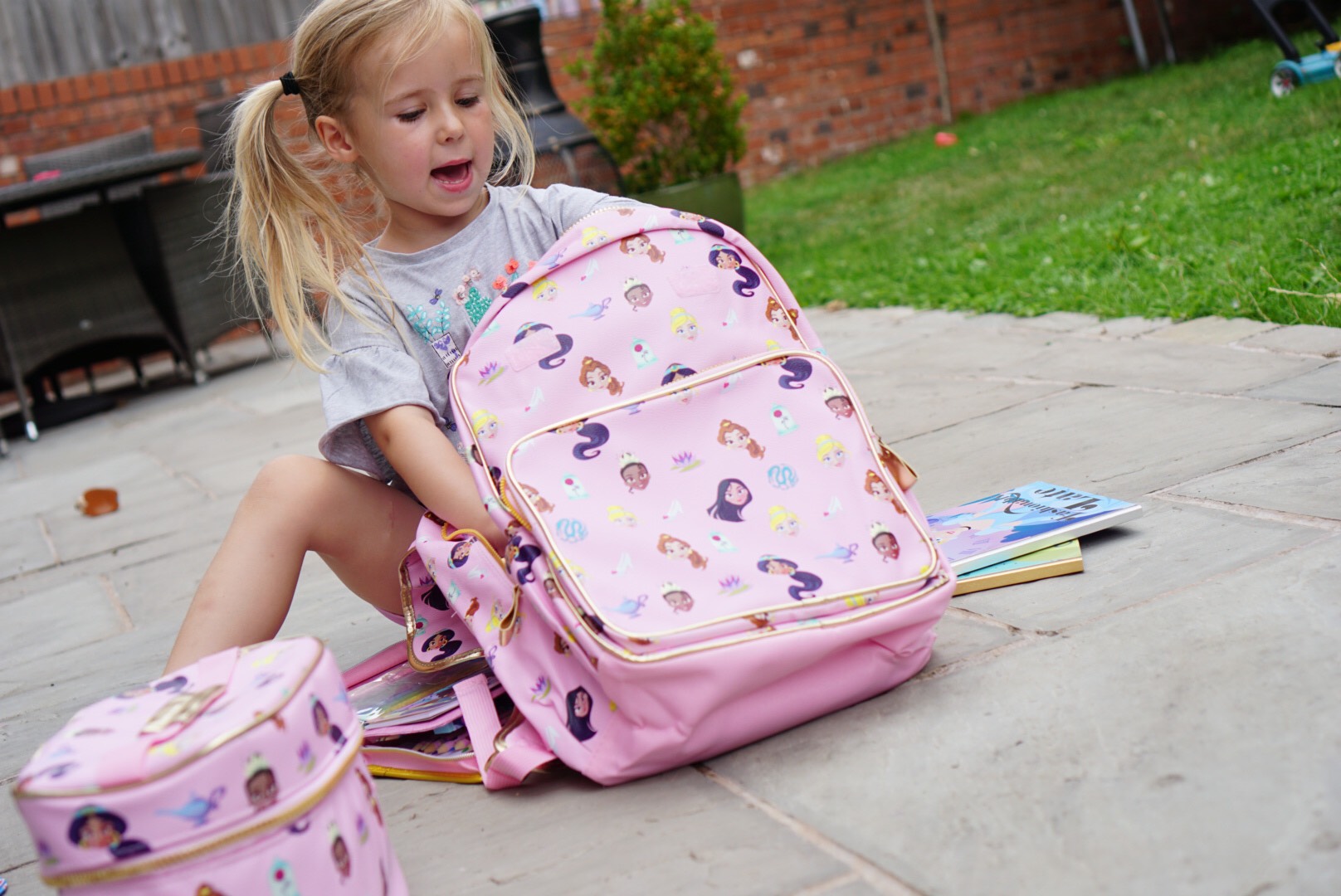 Her princess stationery kit – This is full of pencils and felt tips and other stationery. Harri's school encourage them to bring in some colouring for wet play time so this is perfect. It also includes a glue stick and some scissors, ideal for my little creative one.
A snack – Naturally, once school is finished both girls are so hungry, now insisting on keeping a snack in their bag so they can eat on the way home!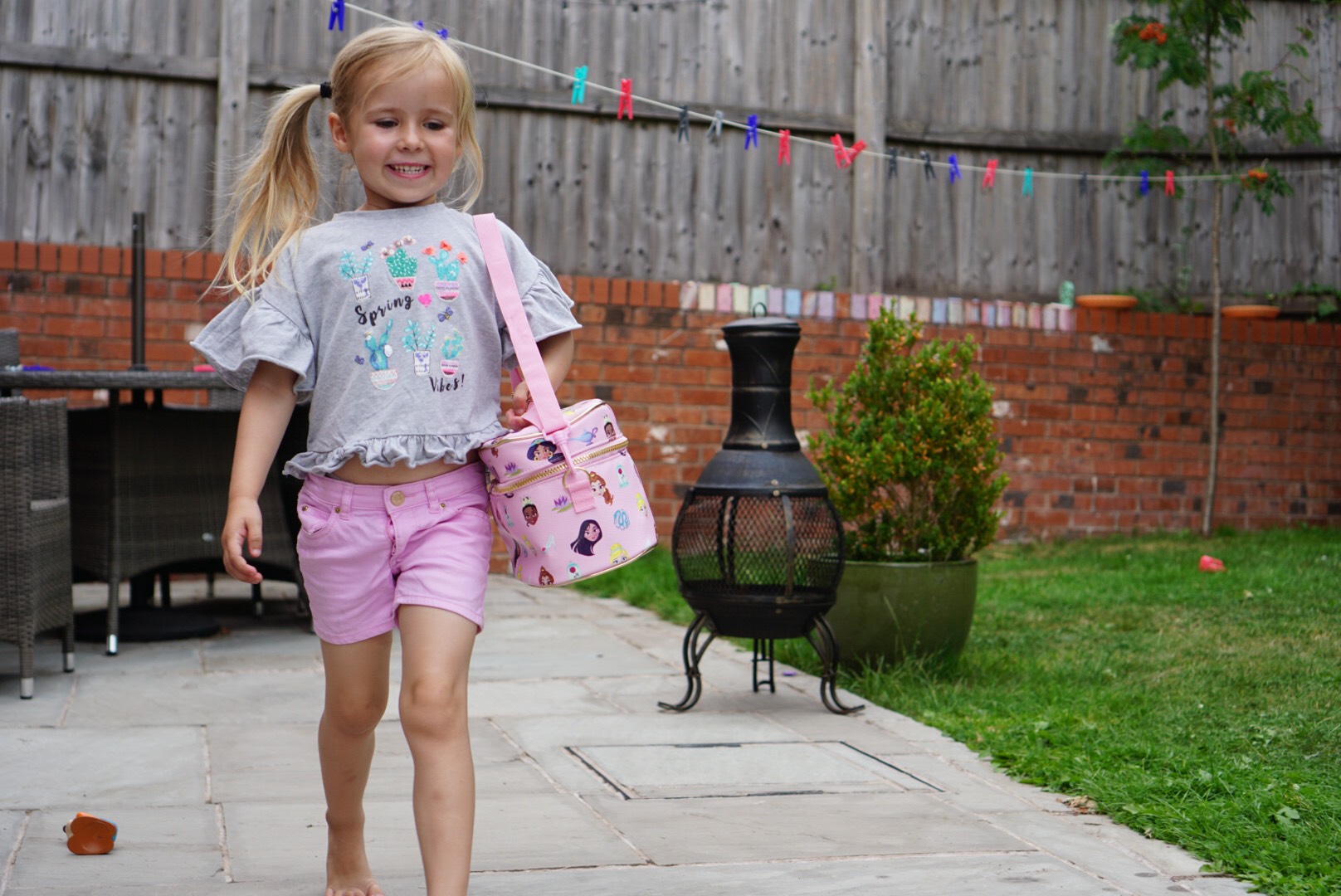 These products are amazing and great quality, which brought a big smile to Harri's face as soon as she laid eyes on them. Disney Store have lots of characters to choose from including The Incredibles, which I think Meme might just have her eye on.
Thank you Disney Store you never fail to delight!!
We were sent these lovely goodies from the Disney Store in exchange for this blog post.