Homeschooling week 5, I actually had to check what week it was as I have completely lost count.
As the weeks go on it is definitely harder to find different ways to make learning exciting and different. Homeschooling week 5 was a little easier because we had the hot sunshine. The weather has been lovely throughout our homeschooling period which makes everything so much better. Week 5 we could get the paddling pool out again and spend a lot of time outdoors. Alfie and Harri love playing cafe with the tea set and sand pit.
Like previous weeks we have been splitting our time with some crafts during homeschooling week 5
Using old toilet rolls is aways a favourite and it is fun to see what they create.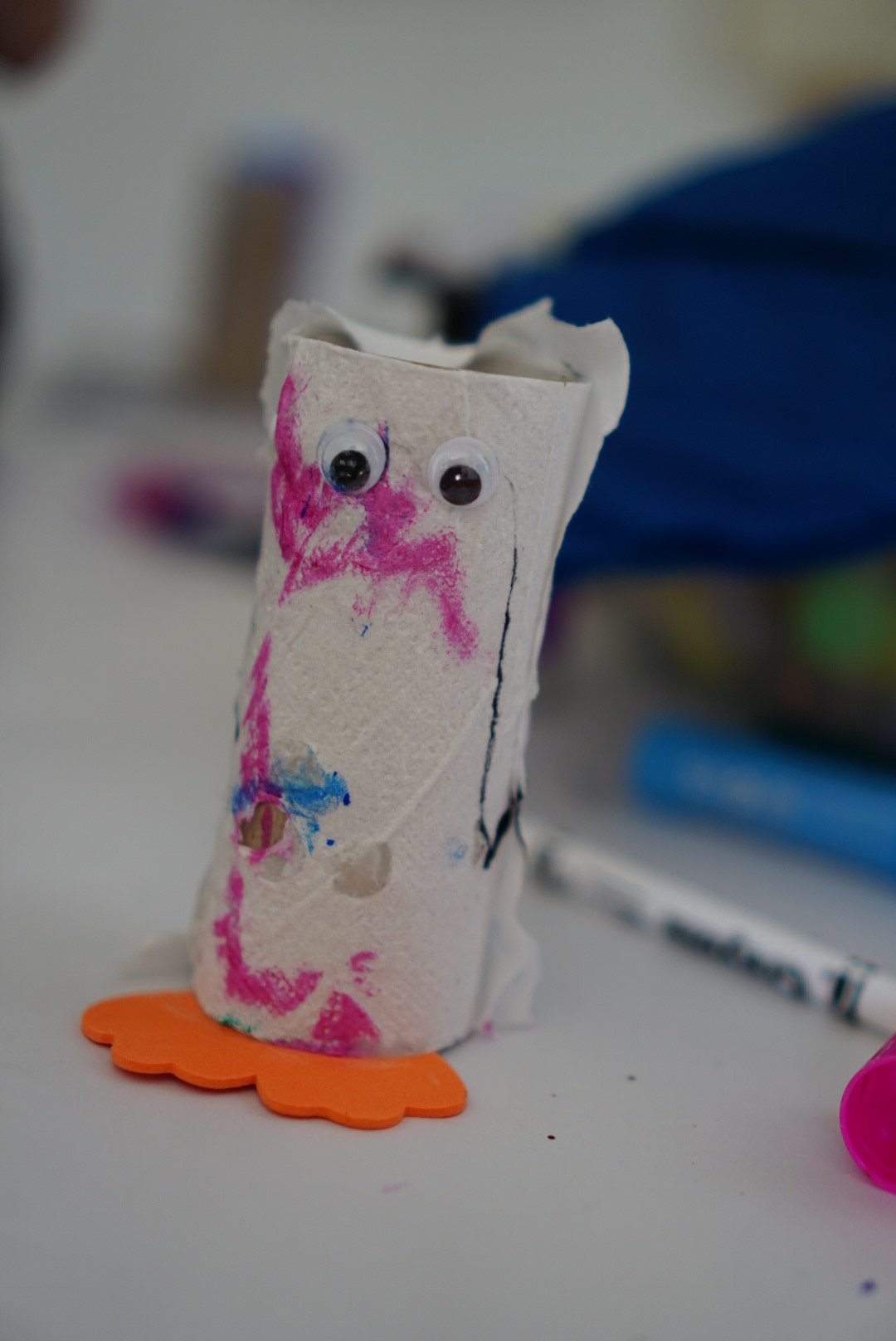 We have also been making some dogs from a craft set I bought before lock down started. It was a nice easy craft and I love that they all plan a game around the craft that they have created.
We have been setting weekly spelling tests and also I asked the girls to create a presentation of a country of their choice. Harri chose France and Meme chose Italy. They are both so competent using laptops. Whilst I don't want them having too much screen time it is important that they are confident using online software and programmes.
I have printed off lots of story prompts this week from Twinkl. Both girls love doing these and it is amazing what stories they create from just a picture or a prompt. It also encourage Harri to practice sentence structure and the use of verbs, nouns and adjectives.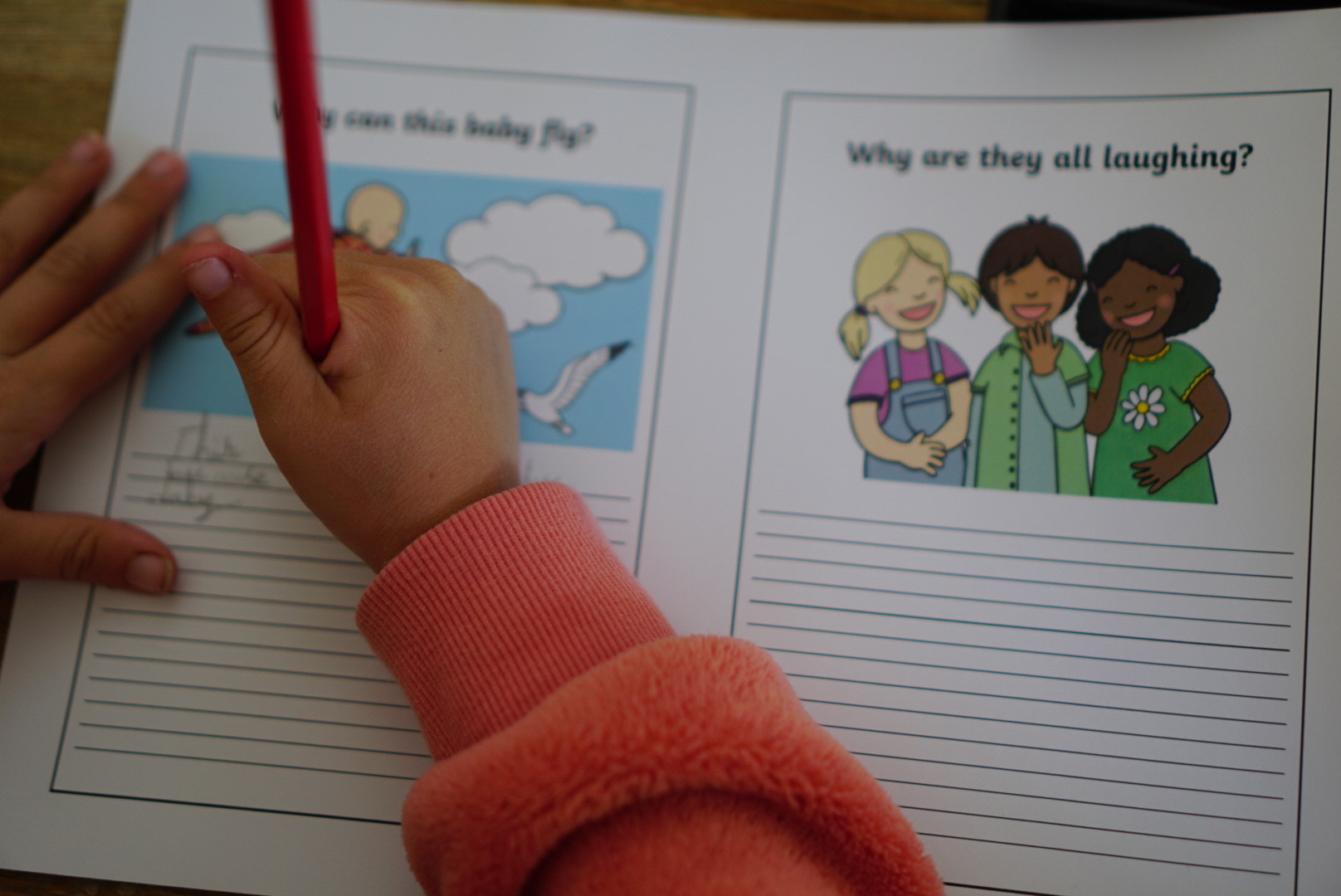 Homeschooling Week 5 Alfie is practicing writing the letters of the alphabet.
They have some really cool templates on the Great Little Trading Company website for both Alfie and Harri which are well worth printing off.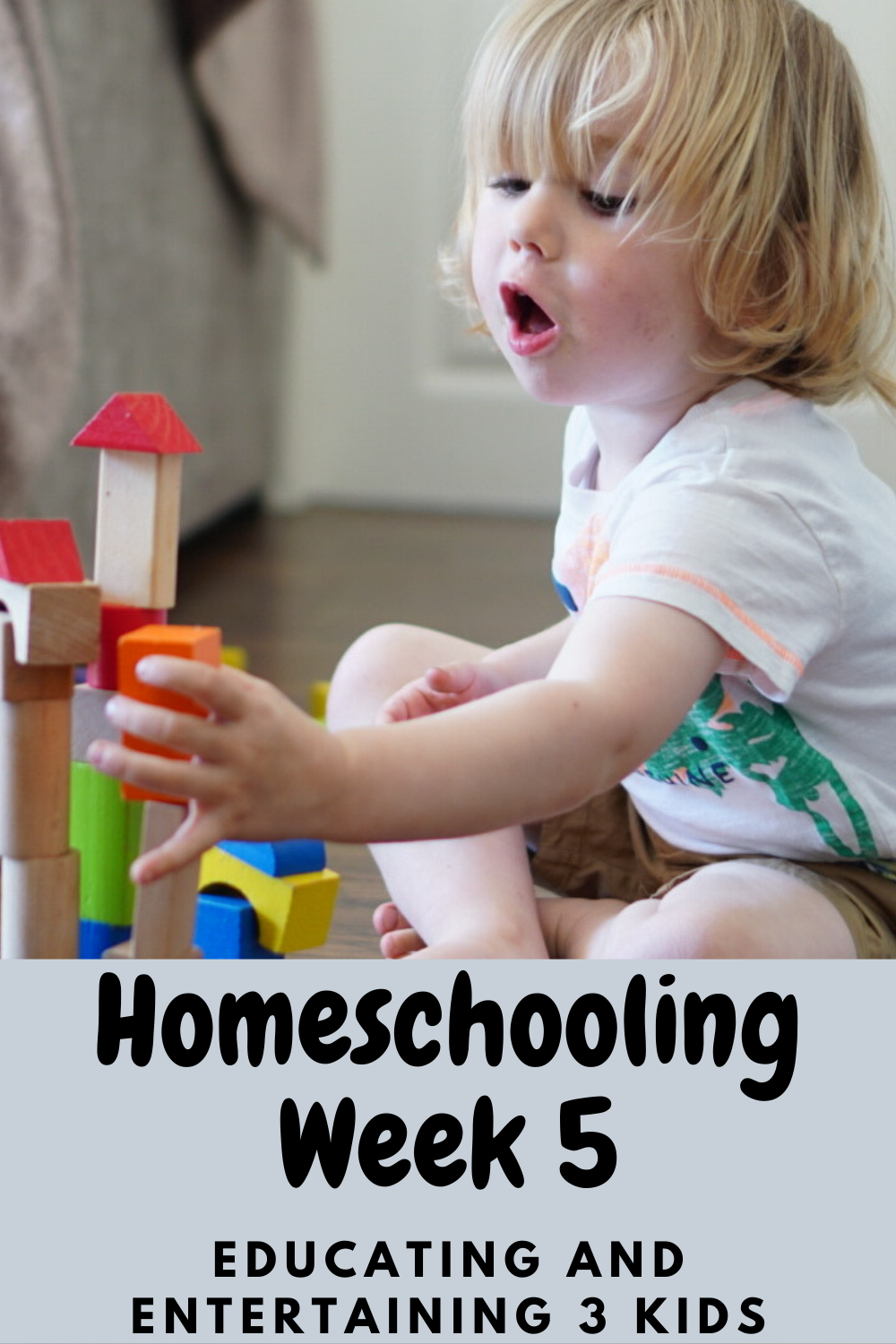 All three children have been on their bikes lots. Alfie has mastered his balance bike and Harri's confidence has grown on her bike. The girls also have been going on a 5 mile run a couple of times a week with Daddy.
It has been a nice week. I have noticed that we all struggle towards the end of the week.Fridays is particularly hard.We are all a bit bored of school work and fed up of each other. However, Saturday comes and Daddy is with us and everything feel a little easier.
How are you getting on?