I have received some items chosen from Protest in exchange for a honest blog review. I have also been compensated for my time.
For some reason I believed that the brand Protest was a sports and swimwear brand. When I delved a little deeper into the Protest story it was/is. The company was founded by a group of Snowboarders in Holland. Designing fashionable and functional sportswear at affordable prices. Their goal is to make their clothes accessible to as many boarders as possible.
This will possibly be the reason I have never shopped there before. I love fashion, always looking for the new trends. However if for example I need a new beach bag. I would not even think to look at Protest. I have since discovered they have such a wide range of products including a children's range. Protest create beautiful swimwear in the Summer months. The Winter months showcase their boarding selection. Protest's Spring and Autumn collections are full of fashionable and on trend streetwear.
The Protest Website
The Protest Website has such a cool vibe. The website is easy to navigate and find what you are looking for. It is also  full of ideas. It you choose a skirt to look at it will give you the option to complete the look with a top or shoes to compliment the look. As a Mum with little time, this is a huge help. The pictures are clear and bright. Protest gives a great user experience.
I  have had the opportunity to pick a few items from Protest. I knew straight away what I wanted.
The Penley Swimsuit
Famous for it's swimwear I wanted to see if they had anything to offer me. They have so many swimwear options. Swimsuits, bikinis, push up bikinis  and tankinis. I chose the Penley swimsuit. I love the leopard skin print in blue. It is a little different to any other costumes that I have seen before. Whilst the swimwear from Protest may be a little more expensive than some high street stores the quality is definitely worth it. Many years ago I would always buy a few cheaper swimming costumes that would last just a year. Now I prefer to spend a little more on one new good quality piece of swimwear that will last for many years. I also need a little more support from my swimwear which this Protest one offered me.
This Penley swimsuit is stunning, even better than in the pictures. It had subtle padding around the bust area (which can be removed if necessary). It gives a beautiful shape and pulls me in at all the right places. I should also add this swimsuit is on sale at the moment which makes it a real bargain.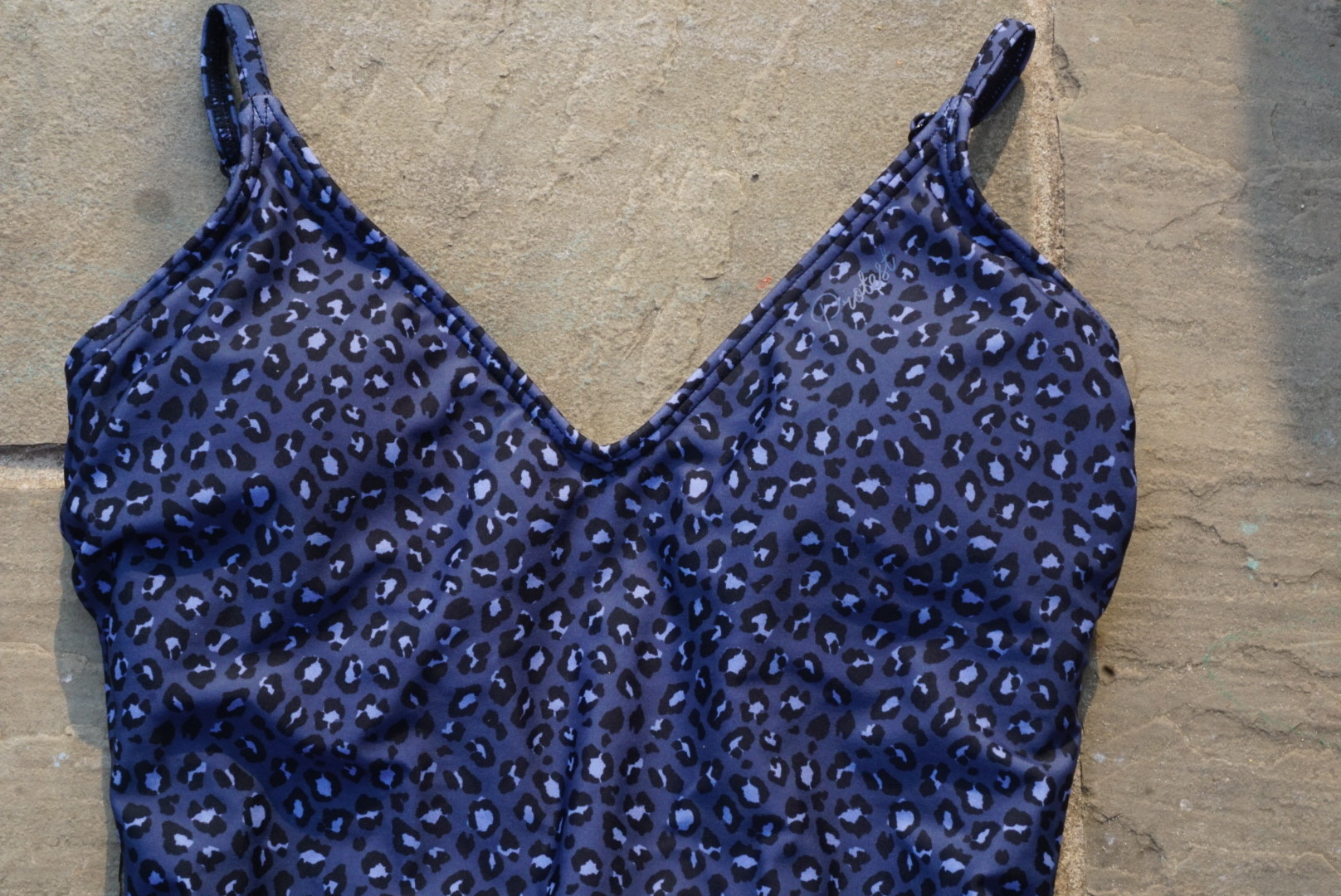 Protest also have some really stylish swim shorts for men which my husband has been checking out.
Unna Rosebud Dress
This dress jumped right of the website at me. The vibrant red colour is stunning and with a mini floral design print it is perfect for Spring and Summer. It is also available in the colour black. Buttons running down the front and a belt to clinch in at the waist. This makes a perfect casual day dress. Team with sandals, flip flops, pumps or even ankle boots. The Unna Rosebud dress is perfect for any time of the day.
Sundon Coconut Straw Bag
I have needed a straw bag for many years.Protest has so many beach bags to choose from. The Sundon Coconut is the perfect beach accessory. As a Mum of three I need plenty of space to carry towels, suncream books and toys. This structured bag has colourful handles with tassels hanging of the rim. It is beautiful and I can't wait to head to the beach with it.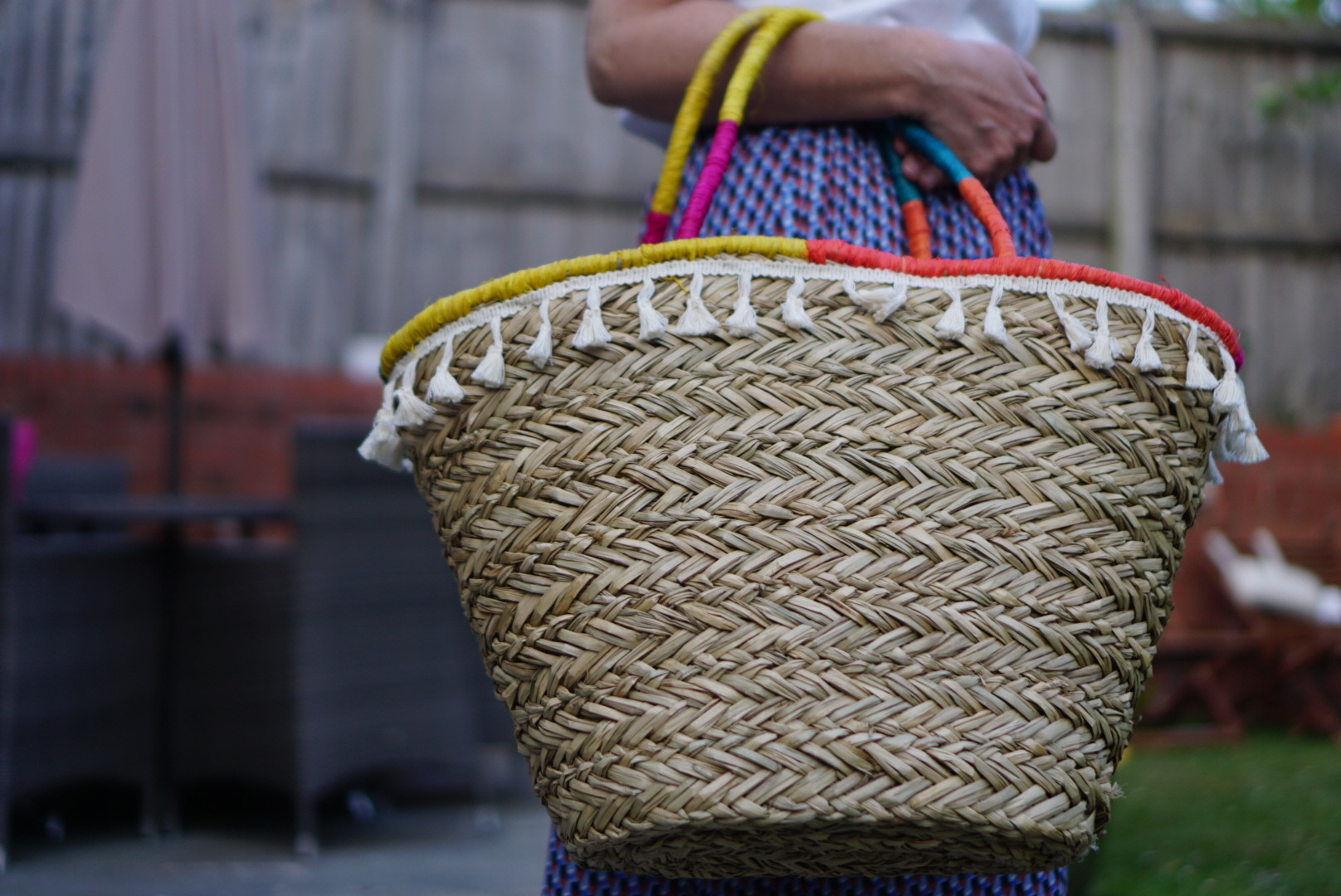 Classic Sadie T-Shirt.
I always make sure I have plenty of white t-shirts in my wardrobe. They are a fashion staple. This one had a relaxed fit. It is comfortable and washes really well. There is a opening at the back with some mesh detail. It wear it regularly with jeans and skirts.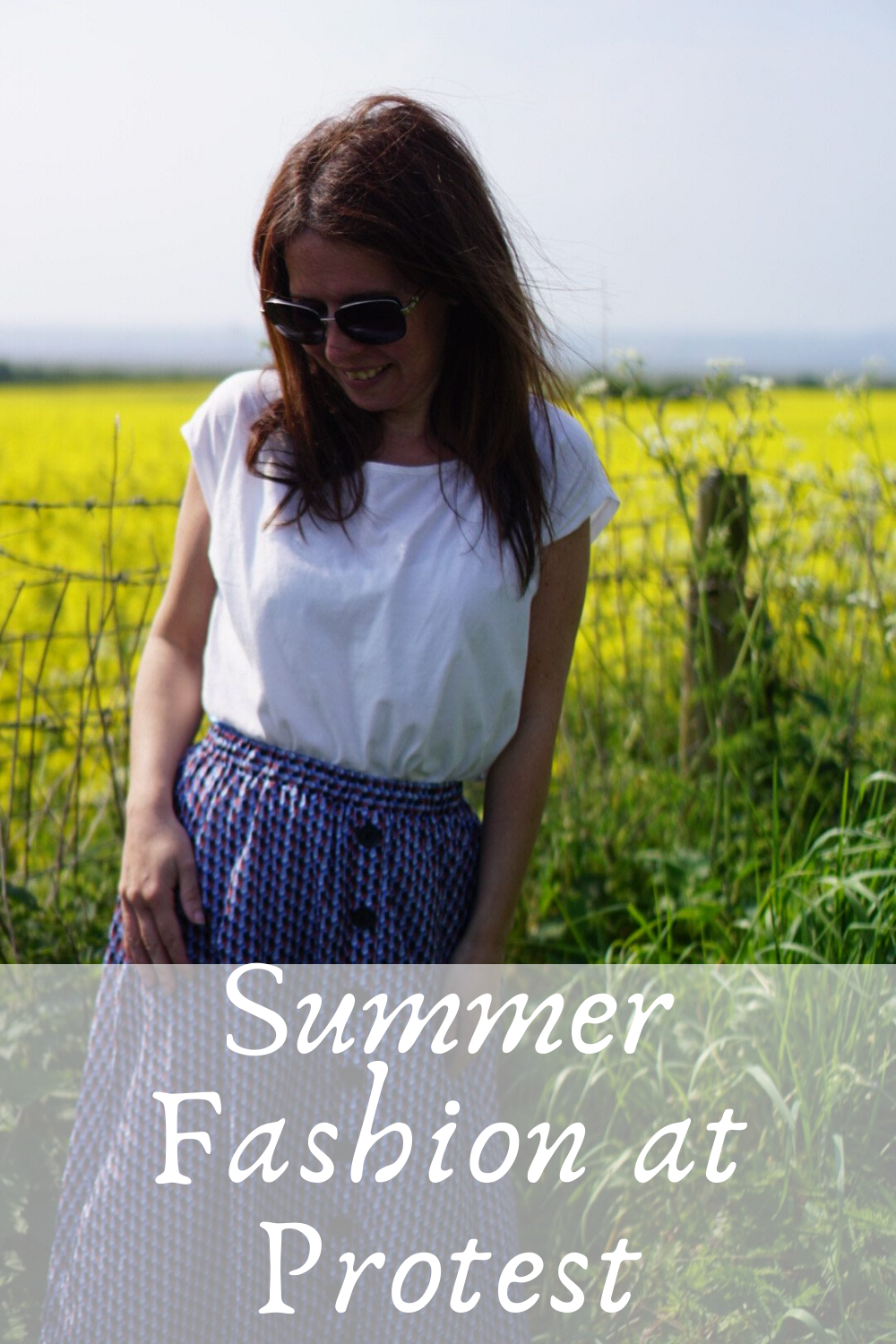 I am really impressed with the quality of all the items I have received. I would definitely recommend checking out what they have to offer. You may be surprised.