Easy Red Pepper and Tomato Homemade Soup Recipe
Autumn for me is definitely soup season. When it is cold and wet outside I crave a big bowl of homemade heart warming soup. It is so healthy and full of goodness and I know my fussy children are getting some vegetables down them. Homemade easy Red pepper and tomato soup has to be my favourite.
Red pepper and tomato soup is really easy to make. In fact any soup is easy to make. It is also a great way to get rid of any vegetables in the fridge that are on their way out. In the Winter months especially I make a huge bowl of homemade soup on a Monday and it lasts for the majority of the week.
Homemade Easy Red Pepper and Tomato Soup Ingredients:
2 Celery Stick
1 Large Carrot
1/2  Small Onion
2 Red Peppers
Tin of Chopped Tomatoes
1 Vegetable Stock Cube
Knob of Butter
Salt and Pepper to Season.
Method:
Peel the carrot and the onion and chop along with the celery into small cubes. Place a knob of butter into a pan and saute the vegetables until soft. Deseed the peppers and cut into small pieces. Add to the pan and keep over the heat for 5 minutes being careful not to burn them.
Then add the tin of chopped tomato and mix all together. Sprinkle in the vegetable stock. Add some cold water, not too much, just enough to cover the vegetables. You are always best to add a little amount of water and then add more if the soup is too thick. Season with salt and pepper.
Simmer over a low heat for 20 minutes. Pop soup in a blender and then serve with crusty bread.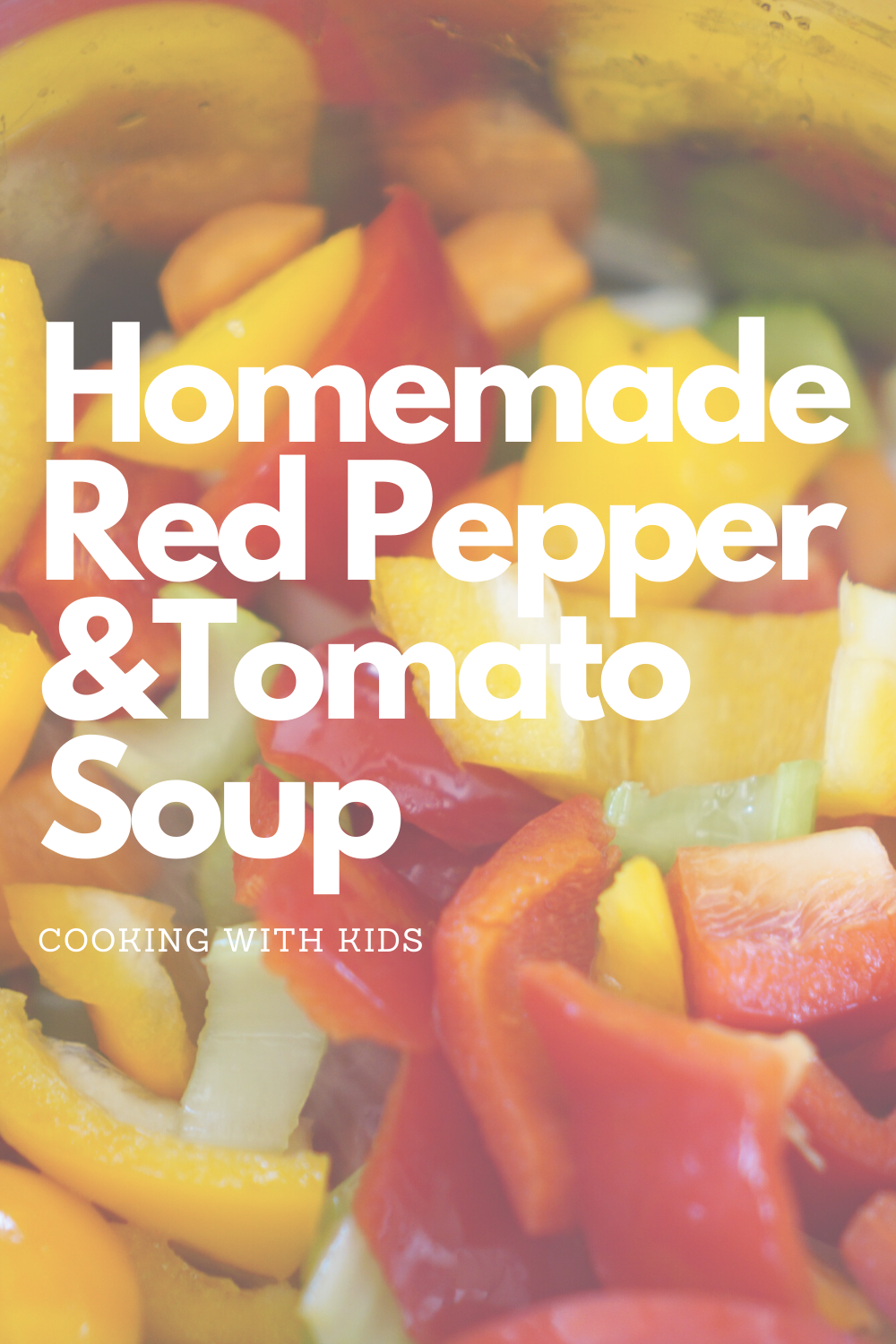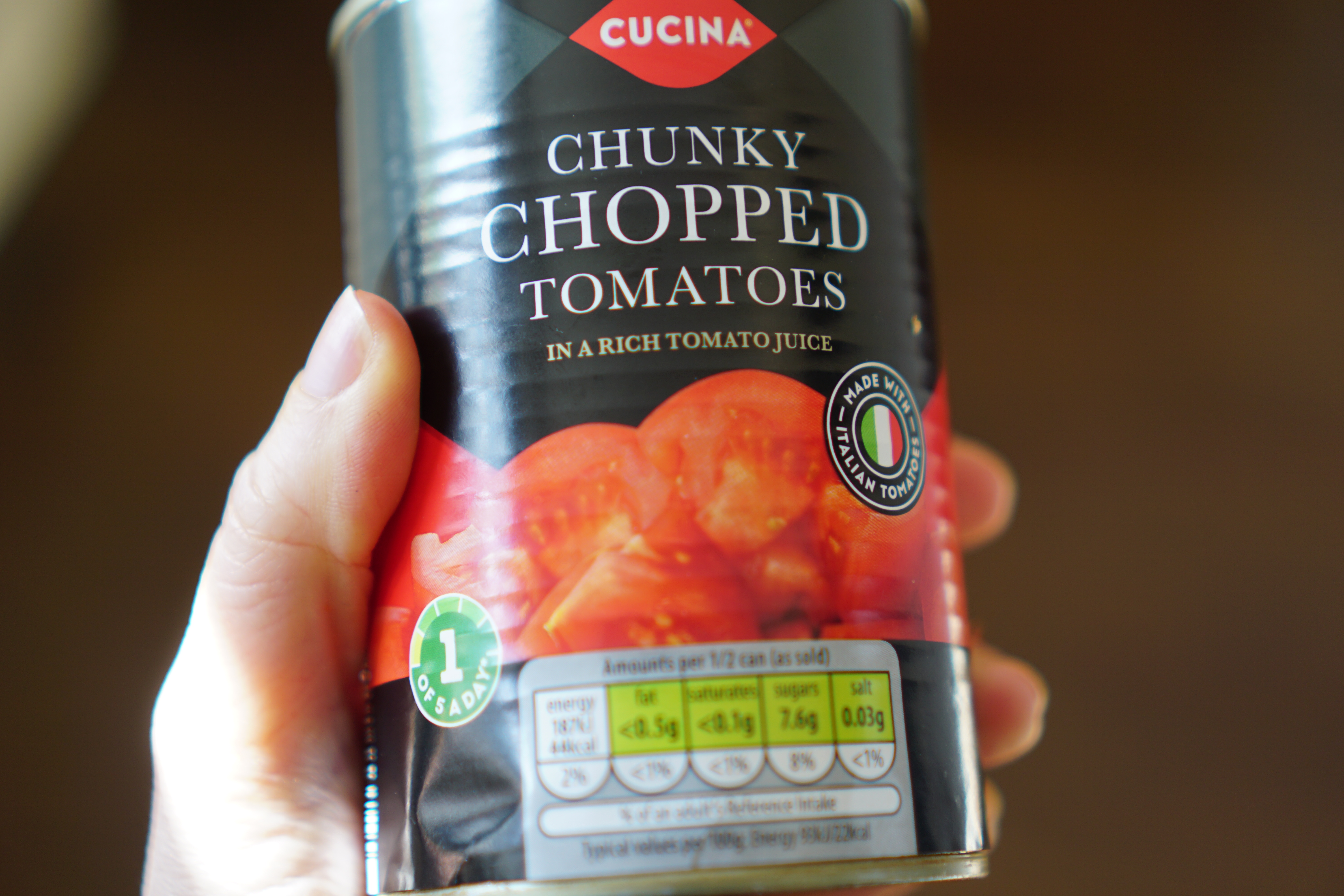 As you can see this  Red Pepper and Tomato Soup is so fast and easy to make.
I love to get my children involved when cooking. The girls can pretty much make it themselves whilst I watch over them. I hope that when they are older and living away in University with not a lot of spare money, they remember what I taught them. A real life skill.
The Strawberry Fountain has also got another delicious Tomato and Red Pepper Soup for you try.