A lot of people start the new year with resolutions of getting fit, hitting the gym and eating better but not me. For me now the nights are lighter, the weather is better and the Summer is here, I start to think about my health and wellbeing. I want to eat better, feel better and be confident wearing a bikini on the beach. After a period last year were I felt really low and overwhelmed with life, I am now really conscious of looking after myself both physically and mentally.
I have all these grand ideas of going the gym when the kids are in bed, making healthy smoothies every morning and cutting out certain food groups. However I need to be realistic. I am a busy Mum of three little ones, like most families life is hectic, with school runs, work, after school activities, ensuring that each child is tended too. I spend the whole week rushing around trying to juggle so many balls  that by the time I have reached Wednesday I am ready to drop. I am exhausted and any thoughts of healthy eating and exercise are gone.
Last month I started to work with Indigo Herbs. Indigo Herbs supplies organic superfoods, herbal powders, aromatherapy oils and loose herbal teas. Now when I first discovered their products I thought there is no way I have got time to start making smoothies and taking supplements. But then I decided to try and change my mind set. How about I change the way I use them, tweak little areas in my life to see if it has a positive impact.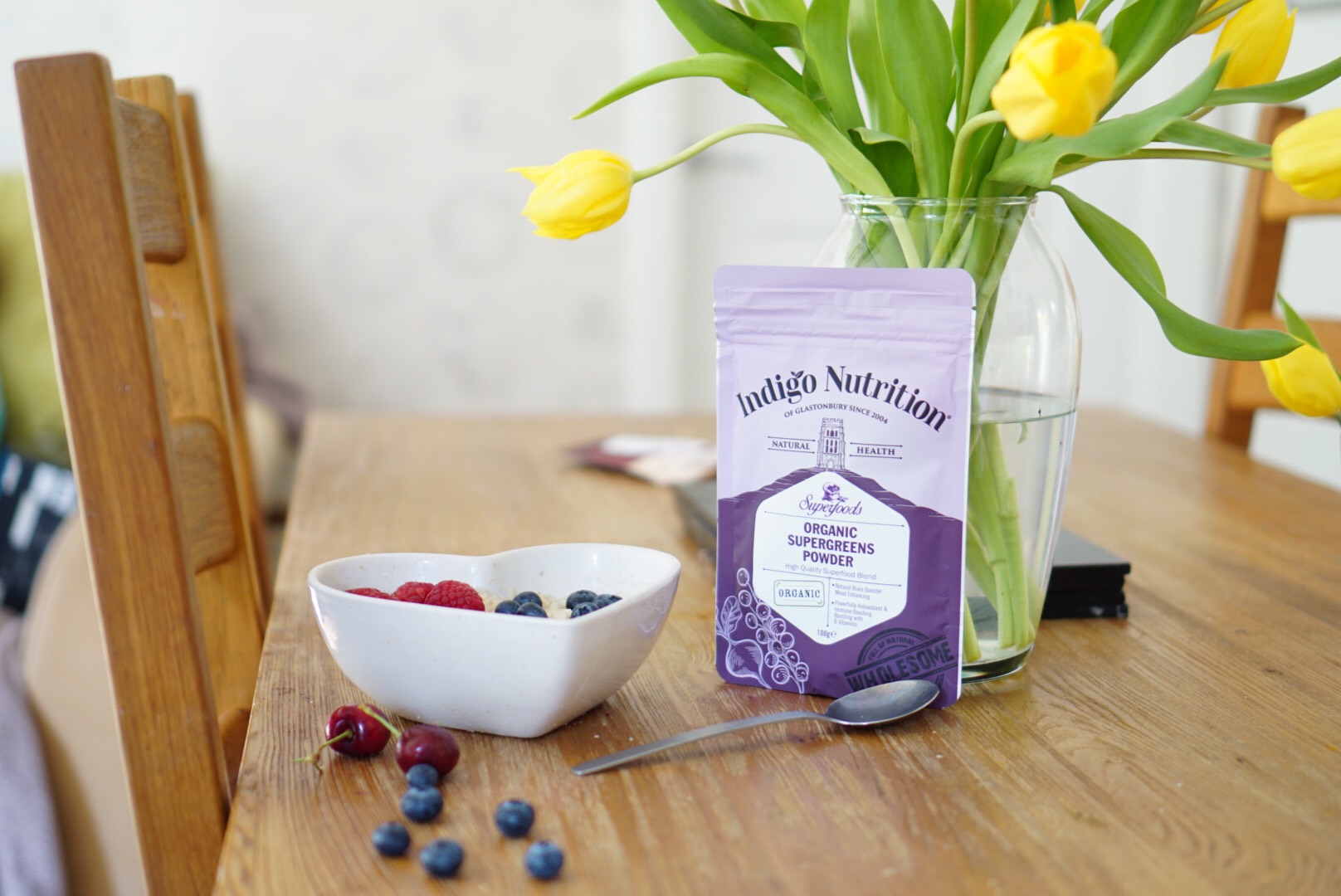 I started with the Super Greens Powder which is bursting with antioxidant properties, I have actually heard people say how amazing this product is before. It is full of vitamins A,  C and E, and also a wide spectrum of B vitamins which help to protect your brain, mental health and well being. People tend to include it in their freshly made morning smoothies which is why I have always dismissed it before – I just don't have time, however instead I have been adding it to my homemade soups and also my breakfast of porridge or natural yogurt making it much easier to include in my daily routine.
I have also been trying to cook more using coconut oil which I have actually been using for years. Now I love this stuff!!  I would highly recommend it. It is healthier, tasty and you can use it in so many ways (its great for your skin and hair!!).
Indigo Herbs also have a wide range of loose leaf tea. Tea is something me and my husband drink a lot of, we love it. Or sometimes I guess I just love the idea of having a nice warm drink and truthfully I probably use a cup of tea as an excuse to have biscuit to dip into.
I decided to try out their chamomile tea and lemon balm tea. I always struggle to switch off at bed time – stressing about the little jobs that I haven't finished or worrying about what needs to be done the next day. I know a lot of my Mum friends are the same – it is so hard to sleep when your brain is simply buzzing. So I have been trying to limit my caffeine throughout the day and having a cup of herbal tea instead. My husband loved the lemon tea but I preferred the chamomile tea which I found really relaxed me and now I try to drink this before bed.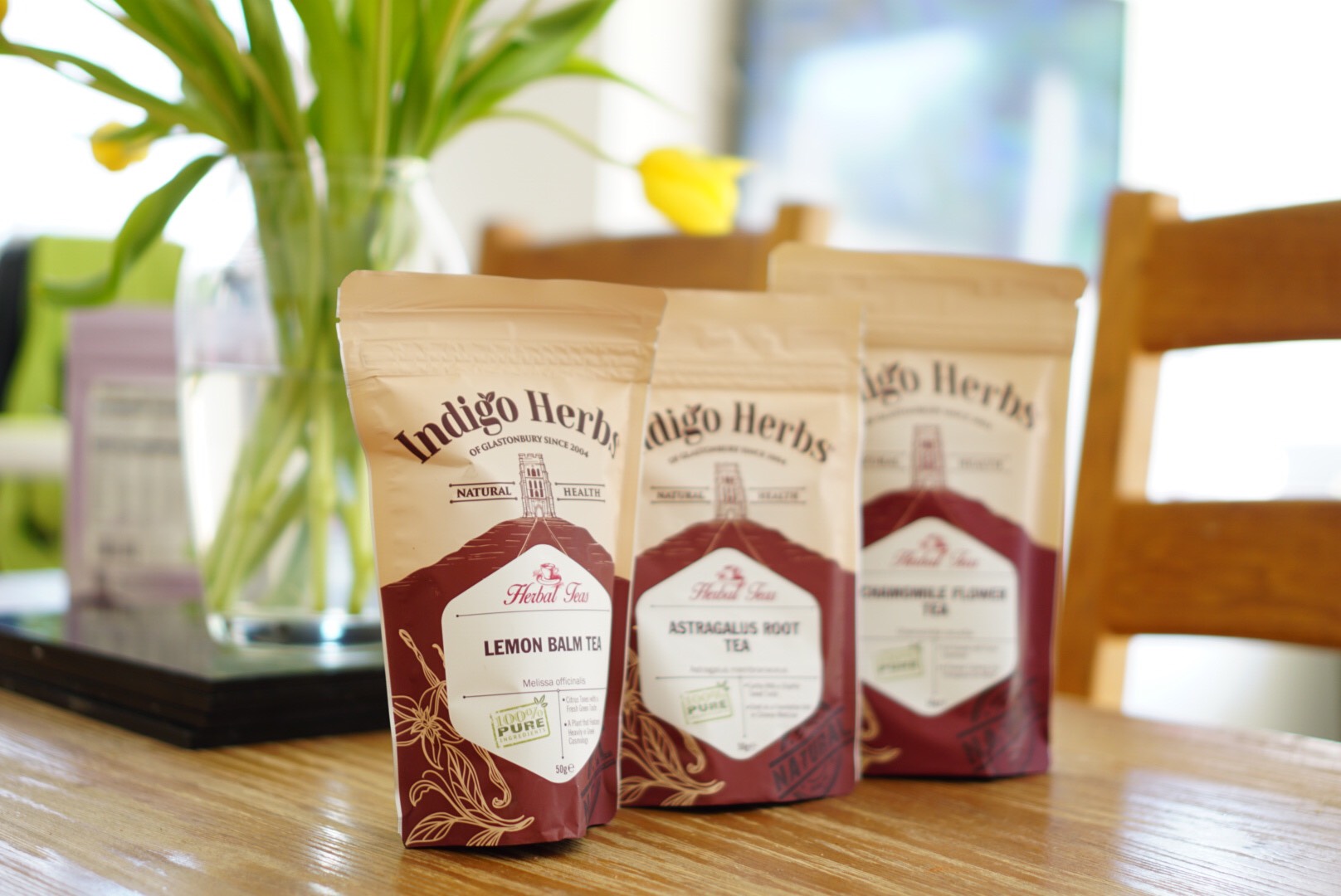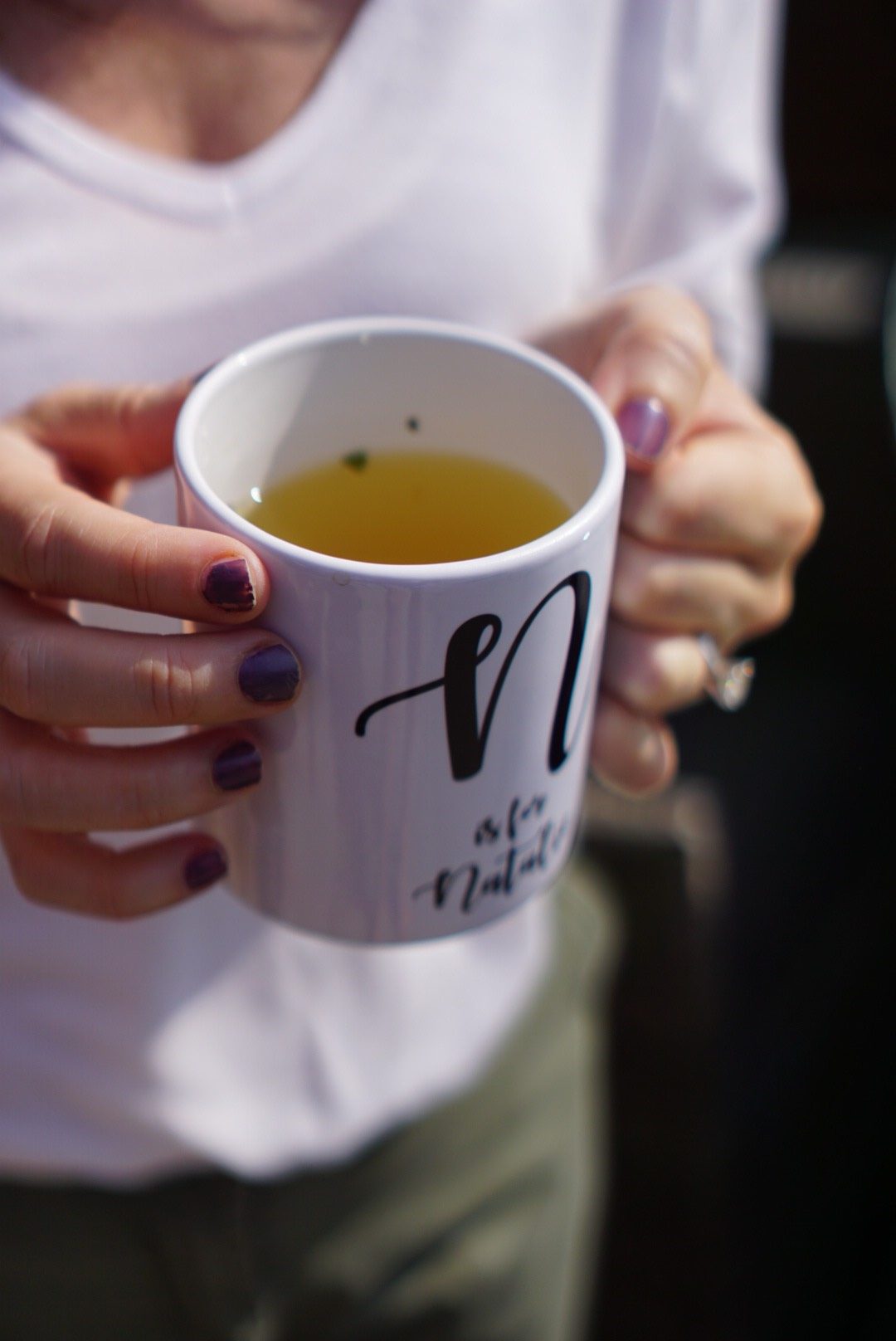 I find it hard to measure these type of products as it is still early days, am I still tired – yes! Life is busy, my sleep is often uninterrupted, most days I don't sit down until 9pm and then I pull my laptop out to start blogging. These product are not miracle workers. However I do feel like they have helped, I feel more motivated. I am even getting up a little earlier to exercise. I feel less sluggish, lighter and truthfully my mind feels clearer – not all the time but more often.
I think the main aim of the campaign for me was to highlight that these products aren't just for gym bunnies, fitness people or even people trying to lose weight. They can be and maybe even should be used for people like me, Mums, Dads, people who are juggling life and just trying to make some positive changes.  I challenge you to try it, I think you will be pleased with the results.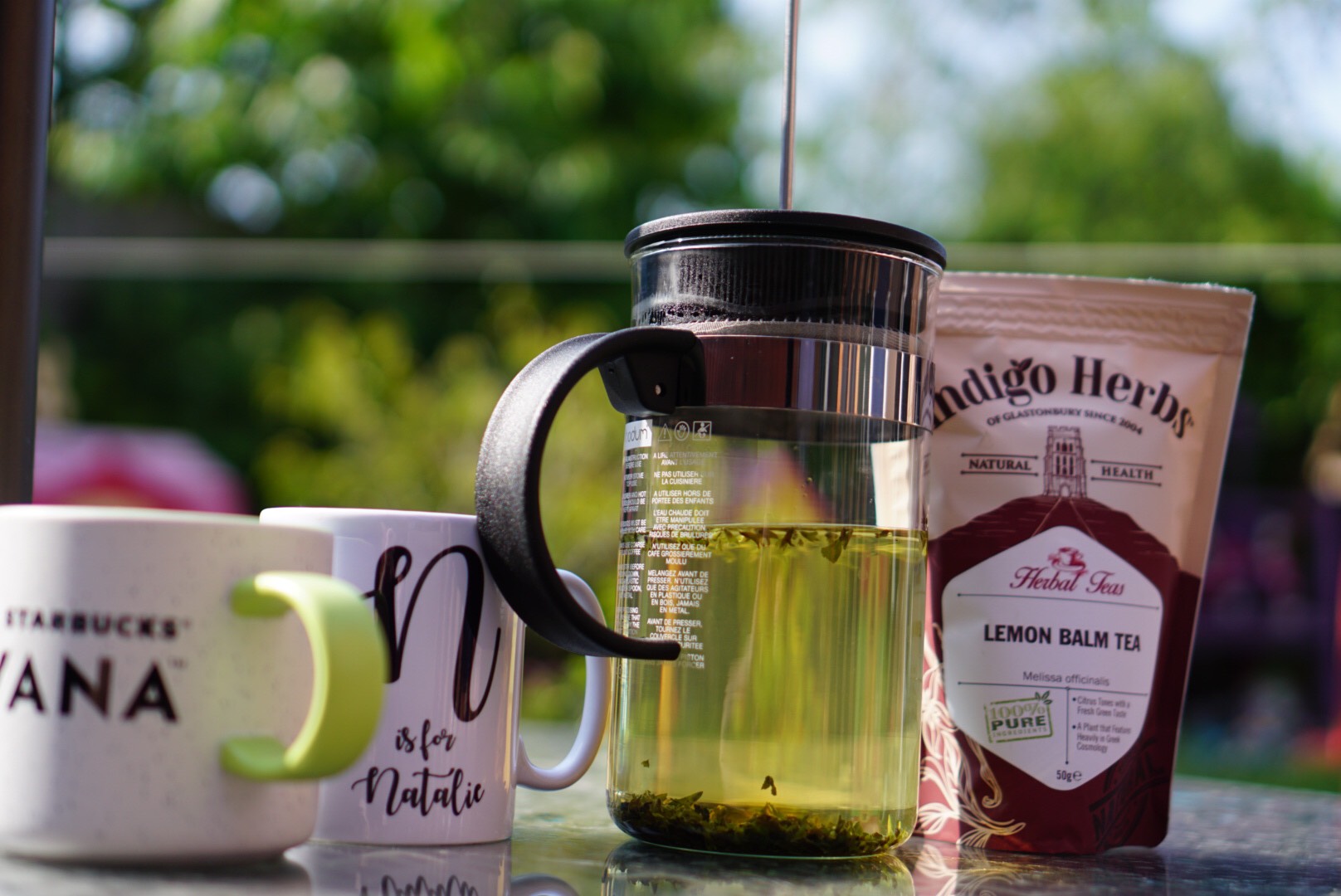 This is a collaboration post