My daughter has recently turned 9 and what better way to celebrate than a girls pamper party in Liverpool. Dolly Daydreams in Liverpool City Centre have lots of girls party packages available and the venue looked amazing on their instagram page so I thought we would try it out.
Girls Pamper Parties in Liverpool
Dolly Daydreams offer The Crown Package which cost £30 per child, The Castle Package which cost £35 per child and The Royal Package which cost £40 per child. An extra £5 is added per head if you require food. I did think these prices were a little expensive however I noticed that they often post discounts on their social media. I managed to get The Crown Package for 8 children including food with 25% discount.
What is included in The Crown Pamper Party Package
The Crown Pamper package included 2 treatments. You can choose from dry hair styling, party makeup, luxury manicure or luxury pedicure. Then it was an hour in the party room dancing, doing party games and afternoon tea.
First impressions of Dolly Daydreams is wow. It is beautiful. Full of pink flowers and decor the girl were delighted when they got there. It has the spa sinks and the pedicure bowls and huge thrown seats for them to sit on.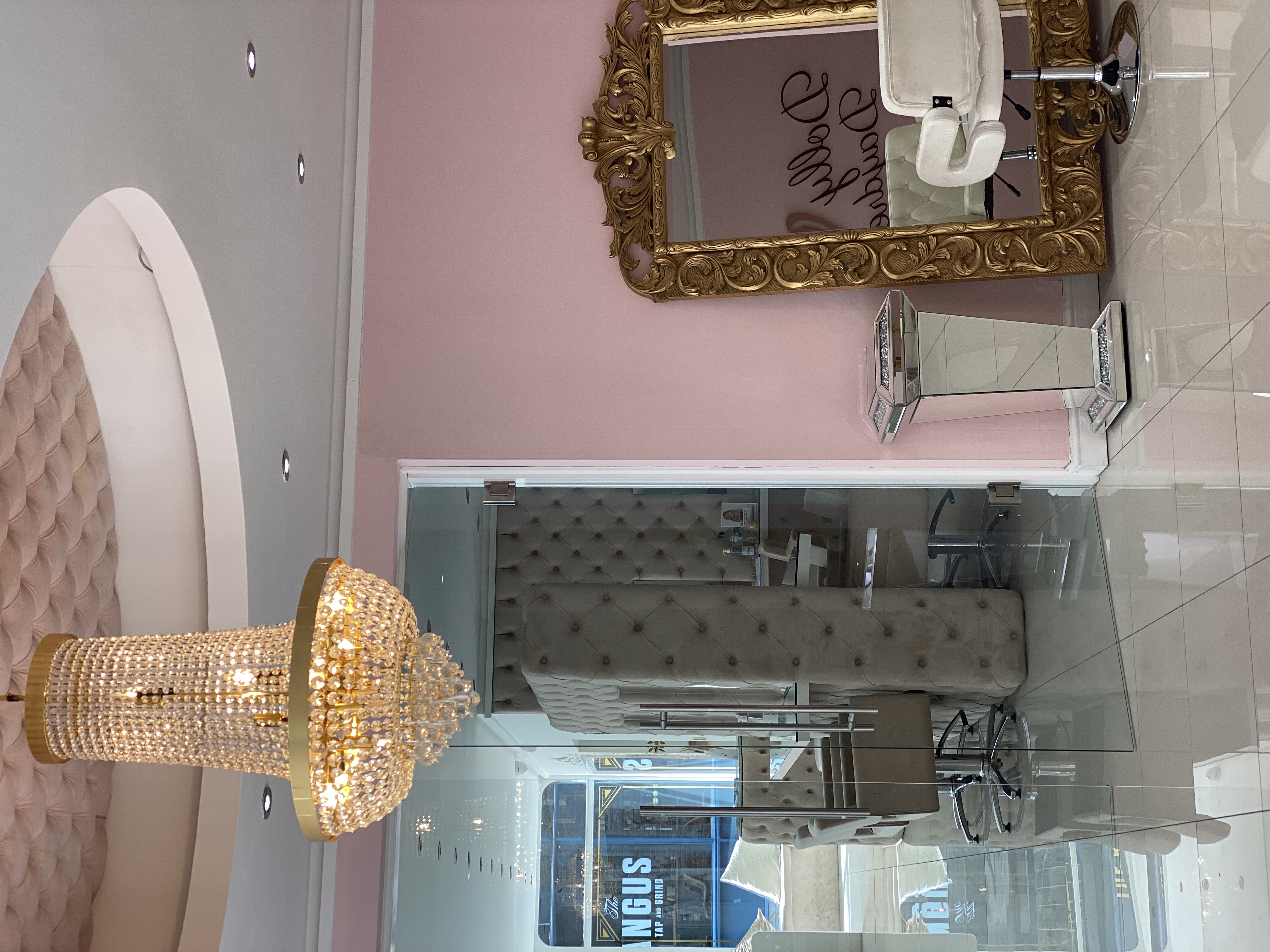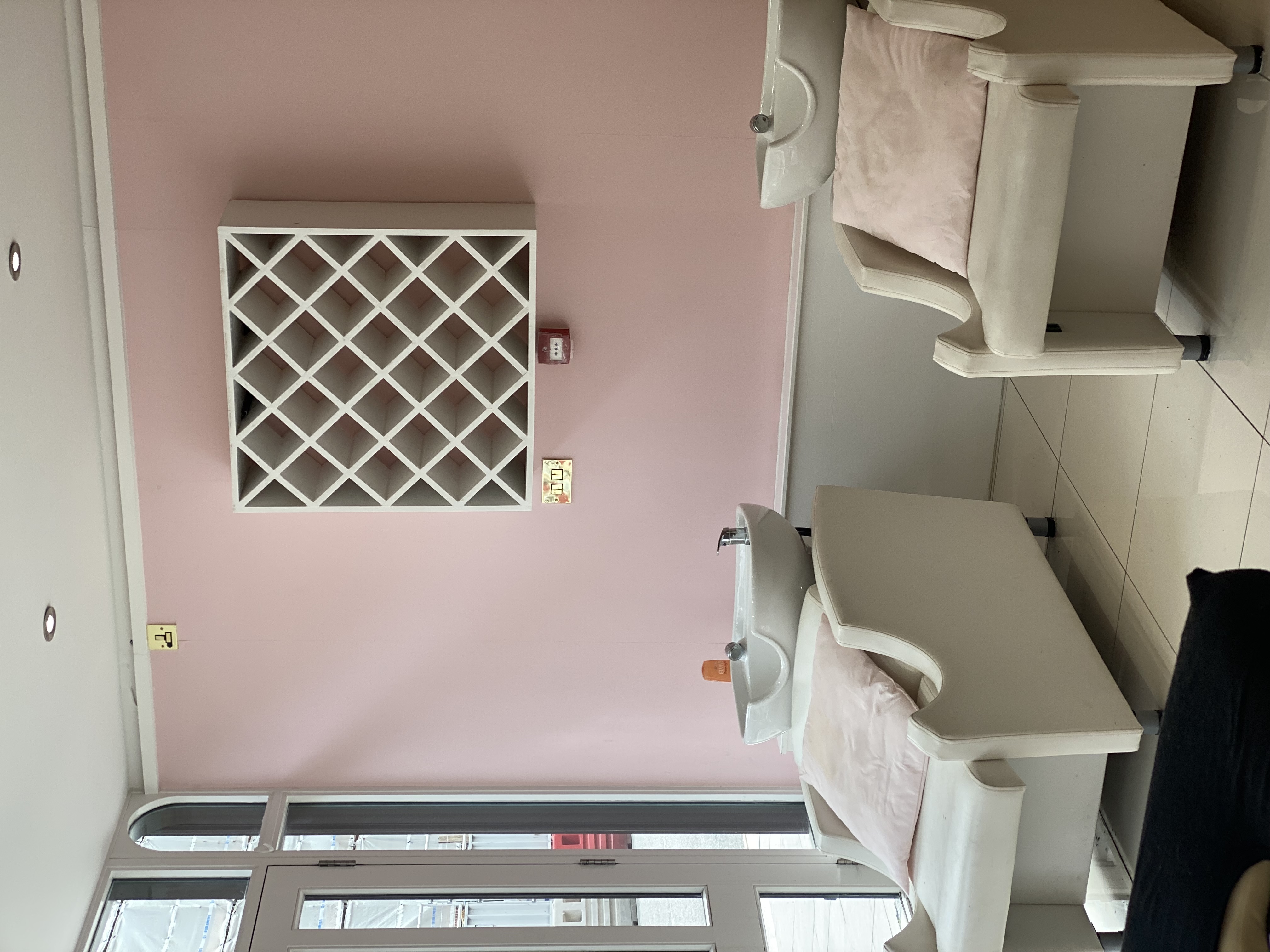 We also had the salon to ourselves which made it feel that little bit more special.
The treatments were brilliant especially the girls who got their hair done. My niece has really think curly hair. She has been to pamper parties before were she has been told they can't do her hair. She wanted it straighten with a large curl, using a hairdryer and a lot of round brushes in was done in ten minutes and it looked wonderful.
After the treatments we had afternoon tea in the party room which was lovely. Each girls got a cake stand to share between 2 of them with cakes, sweets, crisp and popcorn. They really enjoyed it.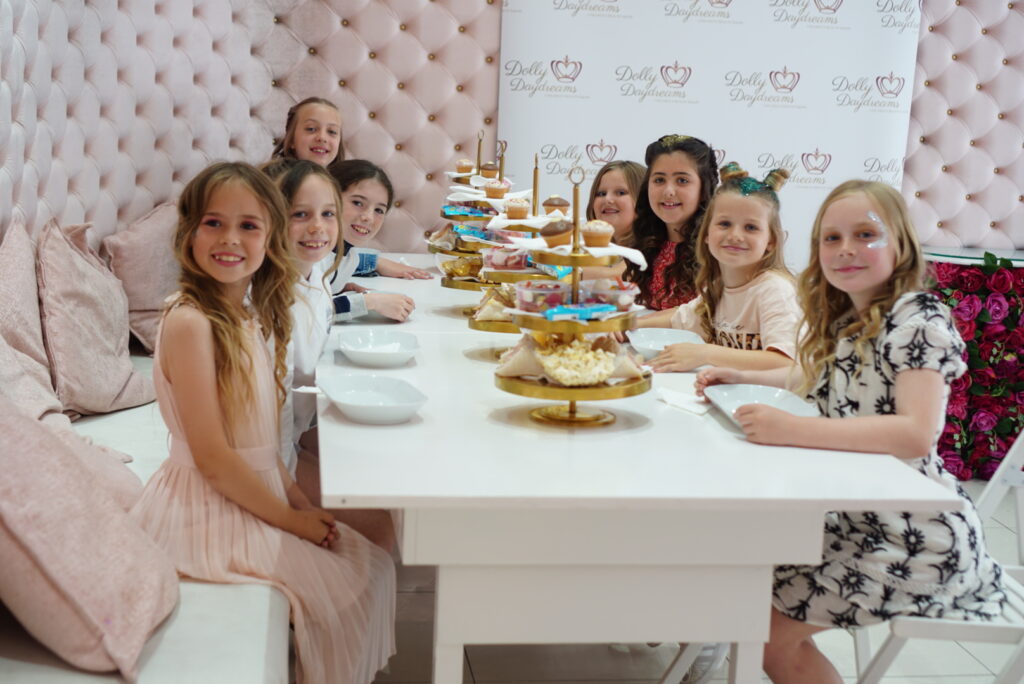 There was even a quiz to determine who knew the birthday girl the most. Harriet asked questions and the girls had to answer as fast as they could. Such a simple great idea of a game which is a little something different to other parties. Musical statues and musical bumps was also played.
Overall Opinion of Dolly Daydreams
As mentioned above it was expensive but truthfully it was worth the price because Harriet loved it. She felt special and happy which is all I want for my girl on her birthday. If you are looking for a girls pamper party in Liverpool I would definitely recommend this one!