One of our favourite websites to browse is Party Delights.  My girls wish list is always full of dressing up costumes. We have a huge box of fancy dress items, wigs, dresses, tiaras – all kinds. It is something I don't mind buying for them as I know they always get lots of use. I also love that once they put on a different outfit it immediately transports them into a world of magic and make believe.
So when we had the opportunity to review some items from Party Delights I knew that the fancy dress section would be perfect for my girls. We are attending Disney on Ice in a few weeks and they love getting dressed up for it. So, even though Meme is no longer into princesses, I headed straight for the Disney page.
What costumes we chose.
Meme chose the Ariel Storyteller costume straight away. Ariel is her favourite princess and the Ariel costume is always always quite hard to find. Harri chose the Deluxe Elena of Avalor whom I am quite unfamiliar with but she was insistent. When I saw the costume, I can understand why – it was beautiful, girly and perfect for my princess Harri.
First Impressions of Party Delight costumes
They were quick to arrive, which was good as the girls asked for them every single day. They put them on straight away and I was happy to see that they were great quality. The cost of dressing up costumes can vary so much and, whilst I don't want to pay a lot of money on them, I still want to buy quality outfits, ones that will last. I have made the mistake of buying cheap costumes before and, because my girls play with them all the time, they fall apart pretty fast. These costumes were priced at £22.99, which I believe is a fair price considering the quality.
Meme's Ariel Costume was so pretty with a satin dress with glitter sealife print, a character cameo to bodice and padded fin detail to hemline. It also came with a Princess Ariel tiara.
Harriet's Deluxe Elena of Avalor costume features a pretty red, satin look dress with glitter and sequin trim to bodice and skirt, mock belt detail to front and character cameo to neckline. It was very glamorous to my girls delight. To finish of this look I ordered a matching silver tiara with red gems which, at £2.99, was a steal.
I couldn't be happier with these products and neither can my girls – Party Delights also has a whole website full of party supplies, fancy dress and anything you can think of when it comes to celebrating! So with their excellent customer service and quality products I will definitely be visiting again.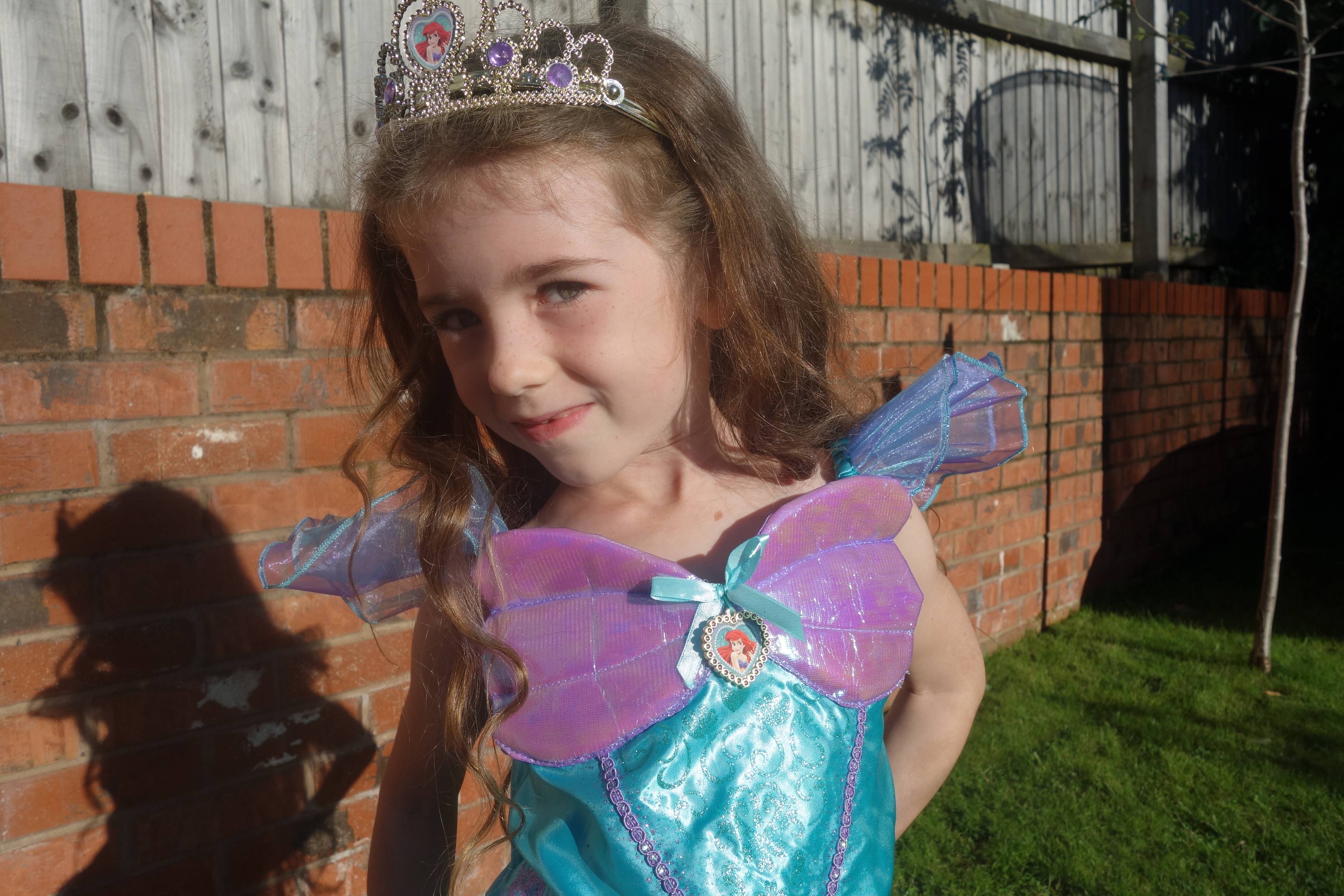 These items were sent to me in exchange for an honest review. All opinions are mine and, more importantly, Meme and Harri's.