My children love creative toys. Creative art games encourage a child's imagination and more importantly gets them off screens (which makes Mummy happy!) Fuzzikins Dress up Mega Pack is a fun craft and play set retailing at £14.99 at Smyths Toys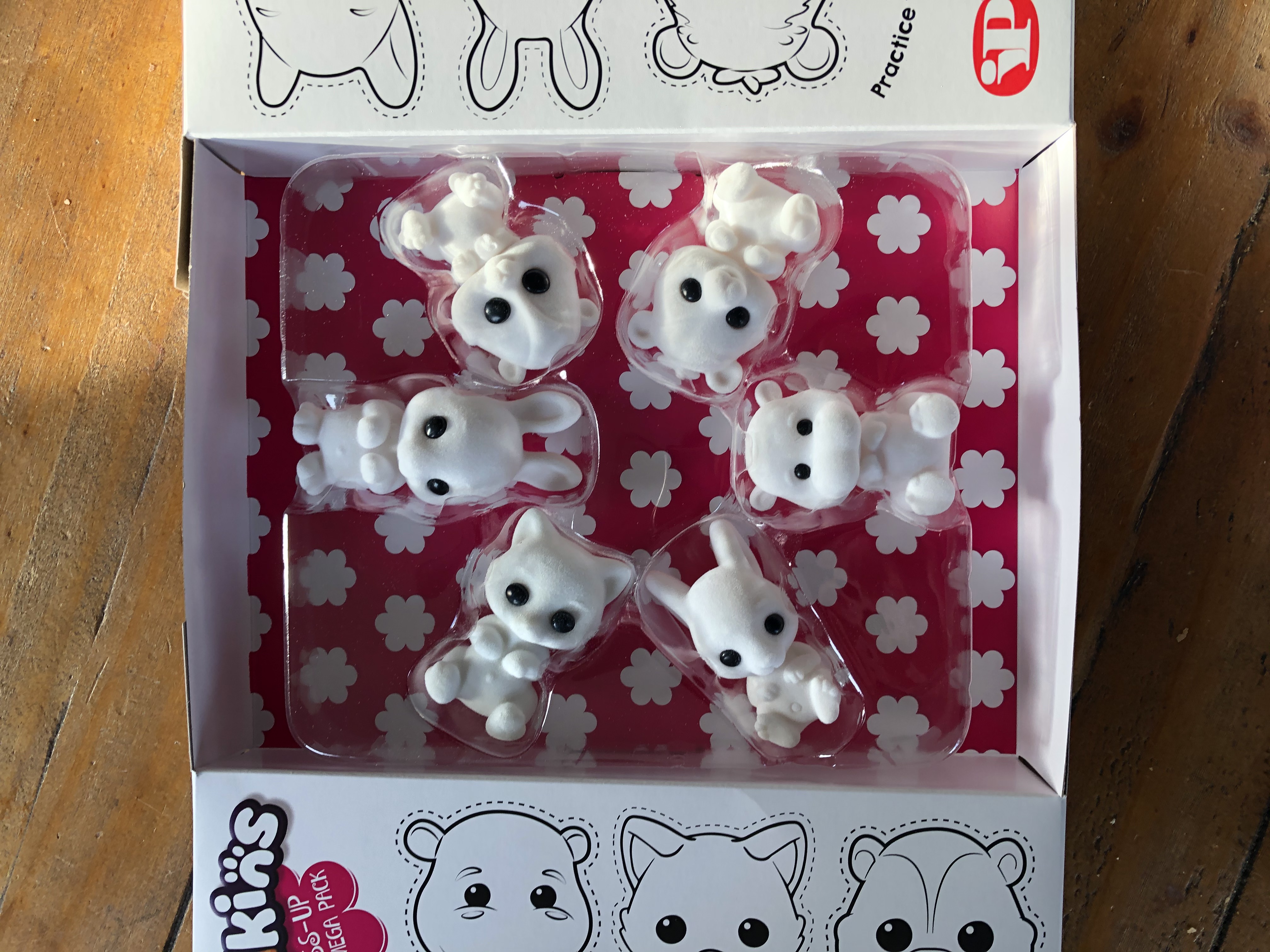 The Fuzzikins Dress up Mega Pack includes:
6 Fuzzikins characters
6 washable pens
Dressing up costumes and accessories.
Each of my children picked two characters each and coloured them in each to their own taste. There is lots of different dressing up costumes included to colour and dress the fuzzikins up in. The superhero mask was a favourite of Alfies. The good thing about this set is that once your child paints and dresses up the fuzzikins then then they love to play with them. My children are three different ages the eldest being ten and the youngest just three. There are few games that suit all of them, however with the Fuzzikins they happily played make believe superheroes and princesses.
Once you are ready to change the colour of your little character you just wash them in warm water. Wait for them to dry and start all over again. I love this idea. You can purchase a craft set of Fuzzikins for as cheap as £4.99.  Which allows children to spend their pocket money on them rather than having to wait for an occasion or celebration.
Included is a cardboard box that you can cut and colour. This is ideal to store away your new friends.
This craft set has been a welcome distraction during lockdown for us. All three children really enjoyed colouring and creating costumes for their new little friends. As the weather gets colder and wet it is a nice little family activity which you can do over and over again. They would make a great Christmas gift, and a real fun addition to a Christmas Eve box!
Have you tried any of the Fuzzikins craft sets?
If you are looking for some more gift inspiration for crafty kids, check out the following blog posts: