We have been sent a Mila and Pheebs Craft Box free of charge to help us create some Summer Crafts.
Summer crafts are a must. With the six weeks holidays to keep children busy, especially when you live in the UK (Our Summer can be very wet at times) it is necessary to keep your craft box well stocked. I was pretty delighted when we got sent the July craft box from Mila and Pheebs to help us come up with some summer craft ideas.
We love our Mila and Pheebs craft boxes every month there is a different theme and this is half the excitement for my girls – trying to guess what it could be.
This month was the very apt travel edition. It contained:
Greeting cards and envelopes
Create your own travel puzzle
Travel wordsearch
Colour-in postcard
Aeroplanes Eraser
Glitter Pencil
Boat sharpener
Foil stickers
Travel criss cross
Foam travel journal
Travel colouring in sheets
Alphabet glitter foam stickers
Super washable fine tip felt pens
Design your own luggage tags
Summer Craft Ideas – Make your Own Puzzles.
Meme got started on creating her own travel puzzle with the felt tip pens – its so lovely watching her little imagination work. Such a fun little craft something she has not done before and also something that you can make yourself at home. One of the reason I love craft subscription boxes or craft magazines is the ideas that you can get from them. We have since made our own puzzles from colouring in a picture and then cutting them into difference pieces.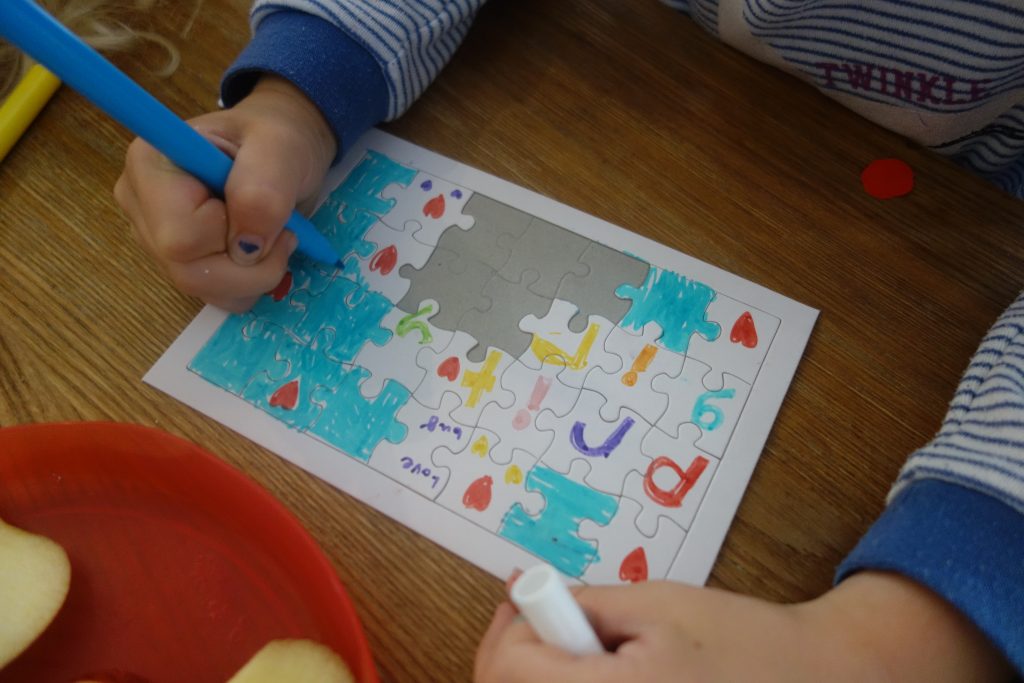 Make your own Luggage Tag
Harri got busy playing with the alphabet glitter stickers and the luggage tags.  I encouraged her to try and spell out her name with the letters which she did. Harri has never been one for learning, as soon as I try to practice her letters or write her name she just has no interest as all. However I have found that combining learning through play really keeps her concentration as she is having fun as she is learning.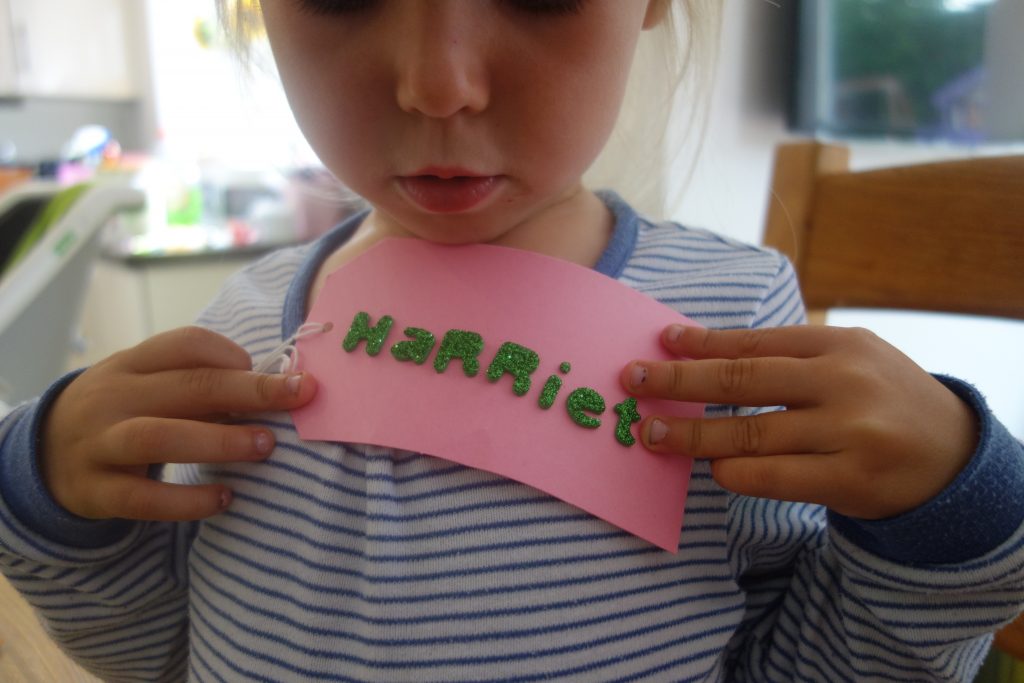 DIY Greeting Cards
Harri also enjoyed writing greeting cards for her friends and putting them in the envelopes to send in the post. Greeting cards and postcards  are so easy to make at home. It feels special sending someone you love some mail in the post. My girls love popping to the post box to post their special mail. Definitely one to try this Summer.