Family Games
My girls love to play games. In fact every year for Christmas time we buy a new family game to play at home. Now the nights are drawing in and the weather is getting colder, we love to come home after a morning of adventures, cosy up and spend some time as a family playing a board game. My children are still quite young. Experience has shown us that the game needs to be easy to set up. Nothing to complicated to play. Something that will hold everyone's attention. Dough Nab did just that.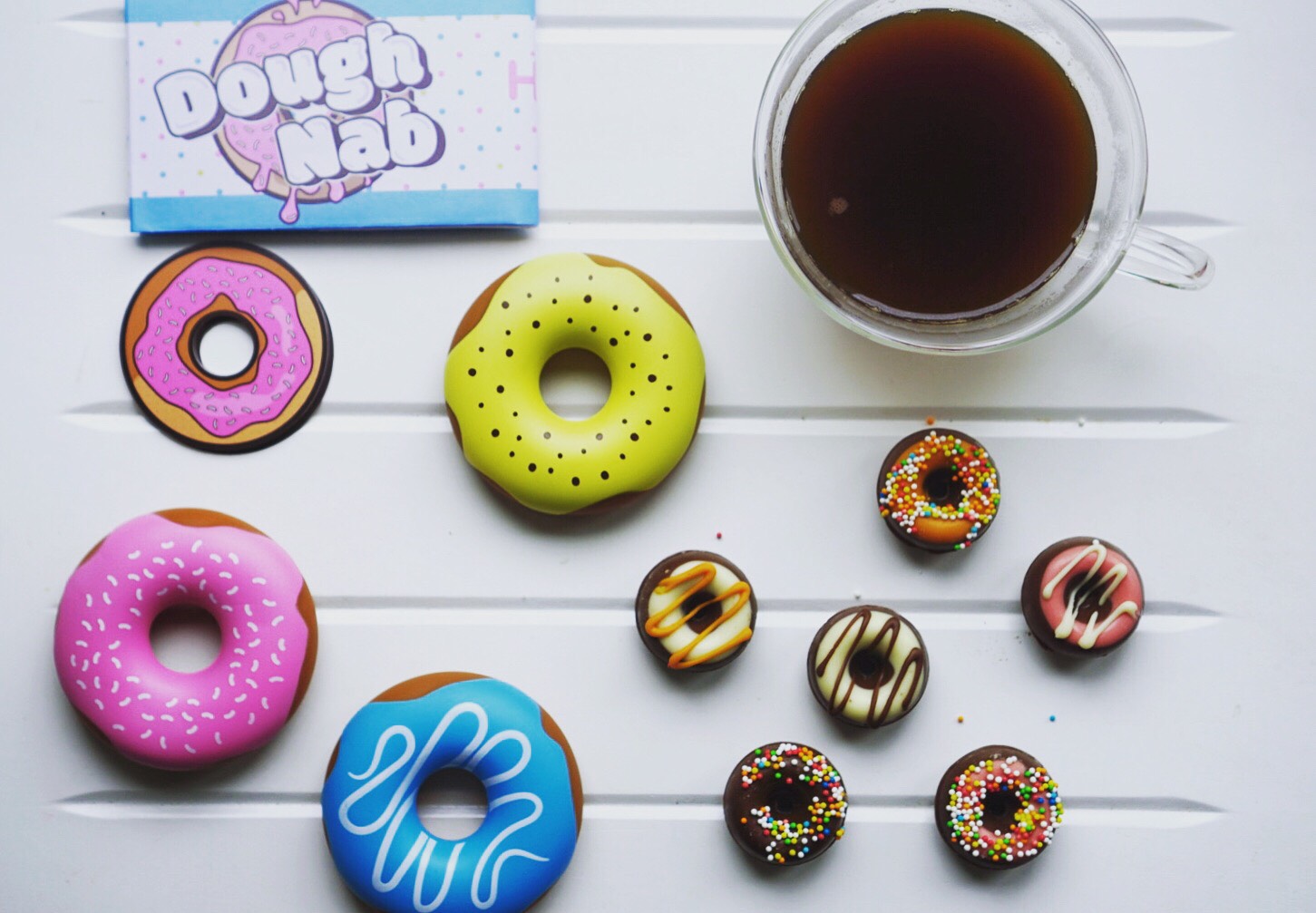 The Rules
It is really easy to play and lots and lots of fun. Included in the family game is 60 cards, 3 doughnut pieces, a turn tracker and a head baker winners hat. The aim if the game is to win the doughnut pieces and have the least cards at the end.
Each player gets 10 cards each and you lay the doughnut pieces in the centre of the table. The cards have pictures of the doughnuts on and a few little surprises. Each player takes a turn to put down one of their cards. If you see three of the same card twice (eg, a picture of the blue doughnut) then its a race to nab the doughnut!!! Although it's not that easy of course. As mentioned above there are some surprise cards. Including nab which means a soon as you see this card you can grab any doughnut. Also don't nab which means even if there are 3 other cards with a picture of the same doughnut, you can't nab (I struggled with this one)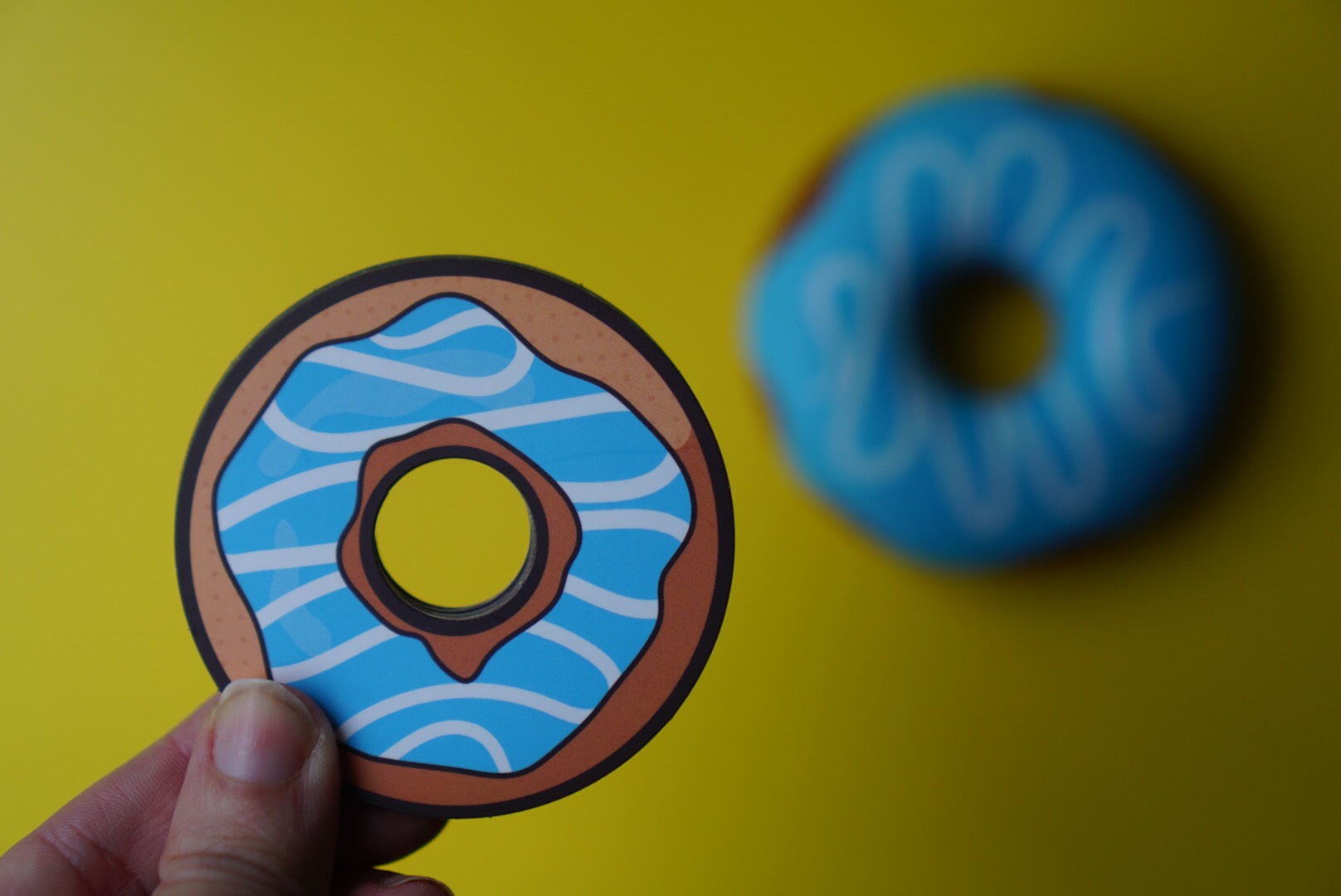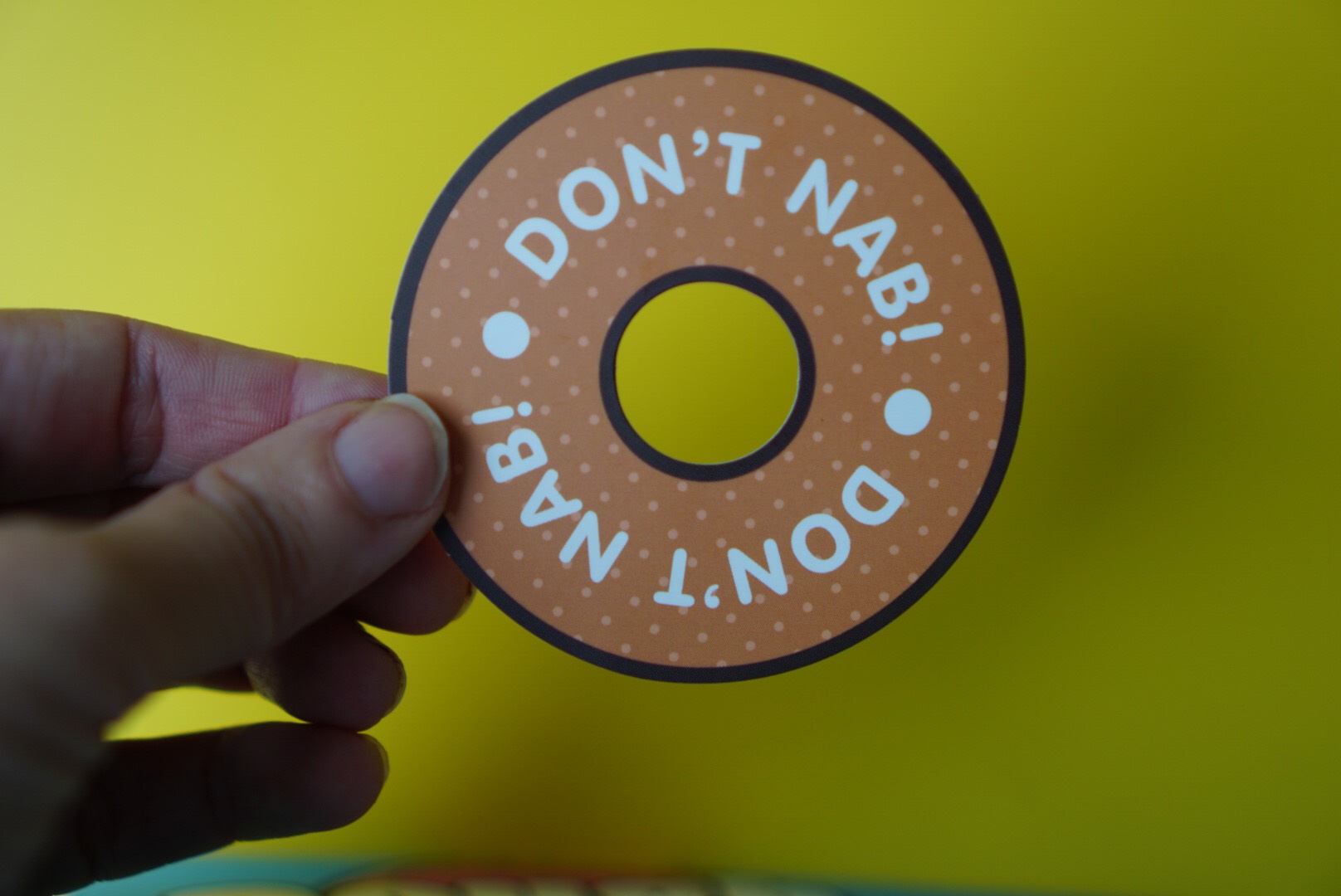 We have had so much fun with this game. My girls have loved it. So simple and yet a great way for us all to spend some time together. I am pretty sure we will be getting Dough Nab out every weekend. Try it, it will not disappoint.
Do you like to play family game at home?
This Game is currently available at Amazon