Are you thinking of starting a blog? I have been blogging for a couple of years now and, whilst I do receive the odd treat, blogging for me is very much a hobby. A space to share, learn, moan and celebrate. It is an online diary that I can revisit to re-read all our adventures and milestones.
However, blogging can be frustrating at times. No matter how much you insist it is not about numbers or followers and you convince yourself it is just a hobby, it can still bring a lot of disappointments and knock backs. You definitely need to grow a thick skin.
I know this is natural and even the most successful bloggers have started small and endured the same. Blogging is a learning curve, the longer you blog the more you learn. However, I feel I have personally picked things up quite slowly and there are a few things that I wish someone would have told me when I first started.
So, if you are thinking of starting your own blog or you are new to blogging, here are a few things I wish I had known sooner:
Buy your domain name
Most people start on hosted WordPress and buy their domain at a later date. I honestly would just start as you mean to go on, it's not expensive and it will save you having to move everything over at a later date. I also remember losing a handful of followers when I made the transition to my own domain so yes, this is one thing I'd definitely recommend. Furthermore, PR companies and brands will take you more seriously once you have your own domain.
Social Media
As you start your blog also start your social media platforms (if you haven't already). I hated social media and I naively thought I could start a blog and people would read it without having to participate with social media. Well, I wish I had asked myself how? Social Media is key in promoting your blog and also to build up your brand and relationships with other bloggers. I didn't sign up to Instagram until about 4 months after I started my blog and Twitter took me almost a year. As for the others I have barely started. For me, who has very little child free time (by very little I mean no child free time), there is no way that I have the time or energy to be active on every social media platform but It is important to get yourself out there. At some point I would love to hire a company like Super Star Designs who can help build and manage your social media, allowing me to concentrate on my blog.
Get Sociable
I am not the most sociable. However, I love that there are certain bloggers/instagrammers that comment on my pictures and make the effort to retweet my blog posts. There are bloggers that I can chat to and ask a little advice. These relationships are so important. Last year a lovely blogger invited me join a Facebook group and I have learnt so much from these ladies. With their help I have managed to grow my blog and learned some Instagram tips. I also plucked up the courage to finally attend a blogging event and I am so glad I did, I met some really lovely people and it was important to put a face to my brand (I feel really silly saying brand, but essentially that is what MemeandHarri is.)
Trust Yourself
I constantly hear from bloggers that you should never undersell yourself. Whilst I do agree, it is important to do what is best for you. Just because a blogger may get a certain fee for something doesn't mean you should. I learnt this lesson last year when I was asked to promote a campaign. I read what all other bloggers were saying and I allowed myself to question if I wanted to do it. Yes it was a lot of work but it was for a product that I loved. I declined it in the end as I didn't want to undersell myself I thought. The problem was I ended up listening to everyone else instead of listening to myself. I ended up missing out. So what I guess I am trying to say is don't worry about what other people charge, think or do. Think about what you are happy with. Trust yourself.
If you are thinking about starting a blog Click Consult have put together a really simple guide to blogging and social media which is definitely worth a read.
Let me know how you get on?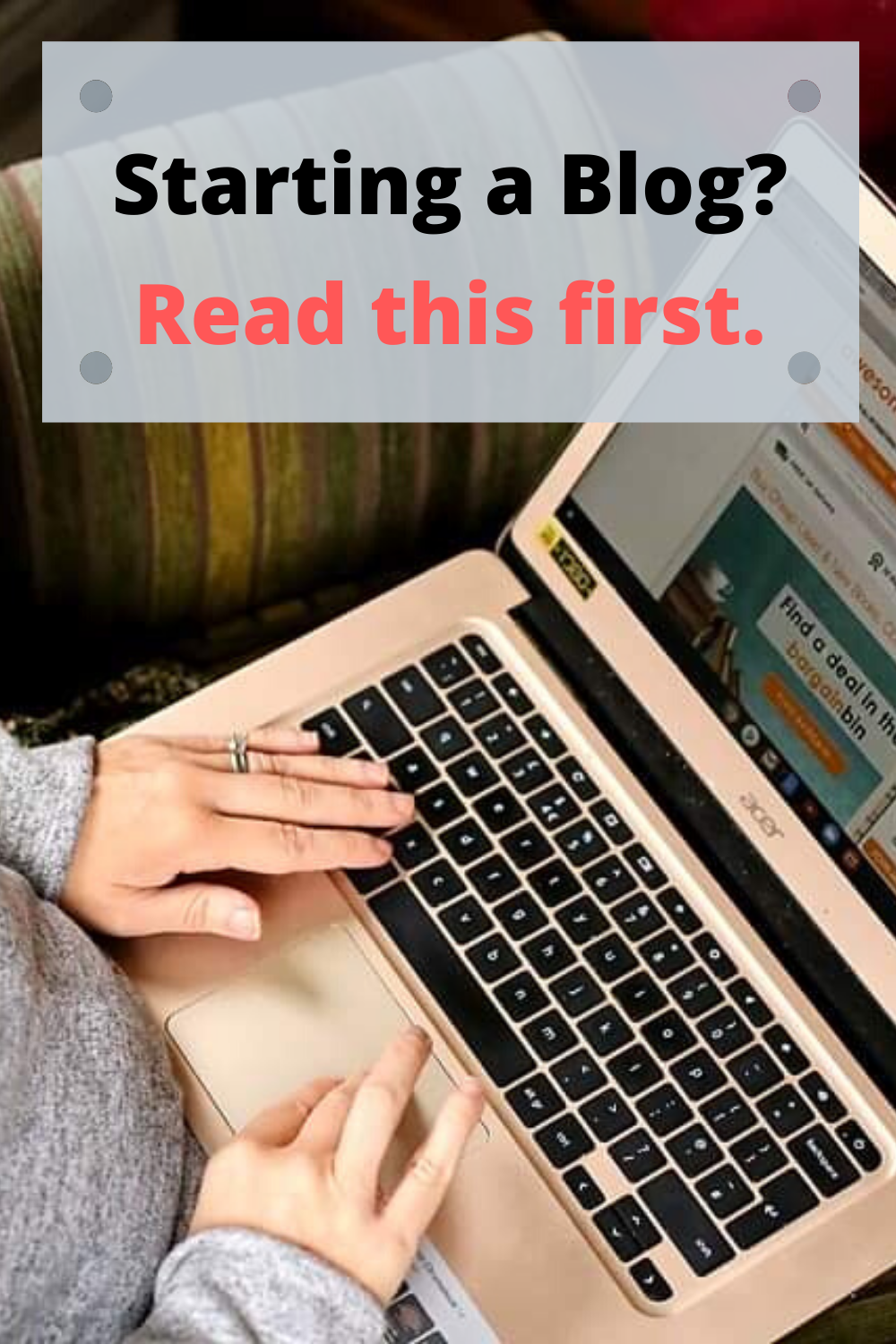 This is a collaboration post