The below items were sent to us free of charge in exchange for a honest review.
Discovering Children's Toys at Floss and Rock
I love finding new independent stores. Finding beautiful products with a story behind them makes me happy. Passionate people with a dream inspire me so much and I love nothing more that to support that dream.
So I was so happy when I got the opportunity to choose some children's toys from Floss and Rock. We were given the opportunity to choose a toy for each child to review. There were lots of lovely children's toys  to choose from which can be quite a hard ask with my children ranging from 2 to 9. Not only was there lots of toys but also stationery, dress-up and lunch boxes.
Children's toys – What Meme chose:
Meme is quite a tricky one when it comes to children's toys. She doesn't play with toys all that much so I wasn't sure if there would be anything suitable that she would like. I didn't need to worry. This beautiful independent toy shop have quite a few items that she loved. They have a really cool collection of lockable diaries with scented pens and notebooks. For my future little author, these were perfect. After some deliberation, Meme chose the diary with the slogan Dreams and Secrets which came with a candy floss scented pen. She was delighted with it. It was also a pleasant surprise that the pages were colourful instead of the usual white. A great little stocking filler, and who doesn't love having a lock and key to keep people from reading your secrets.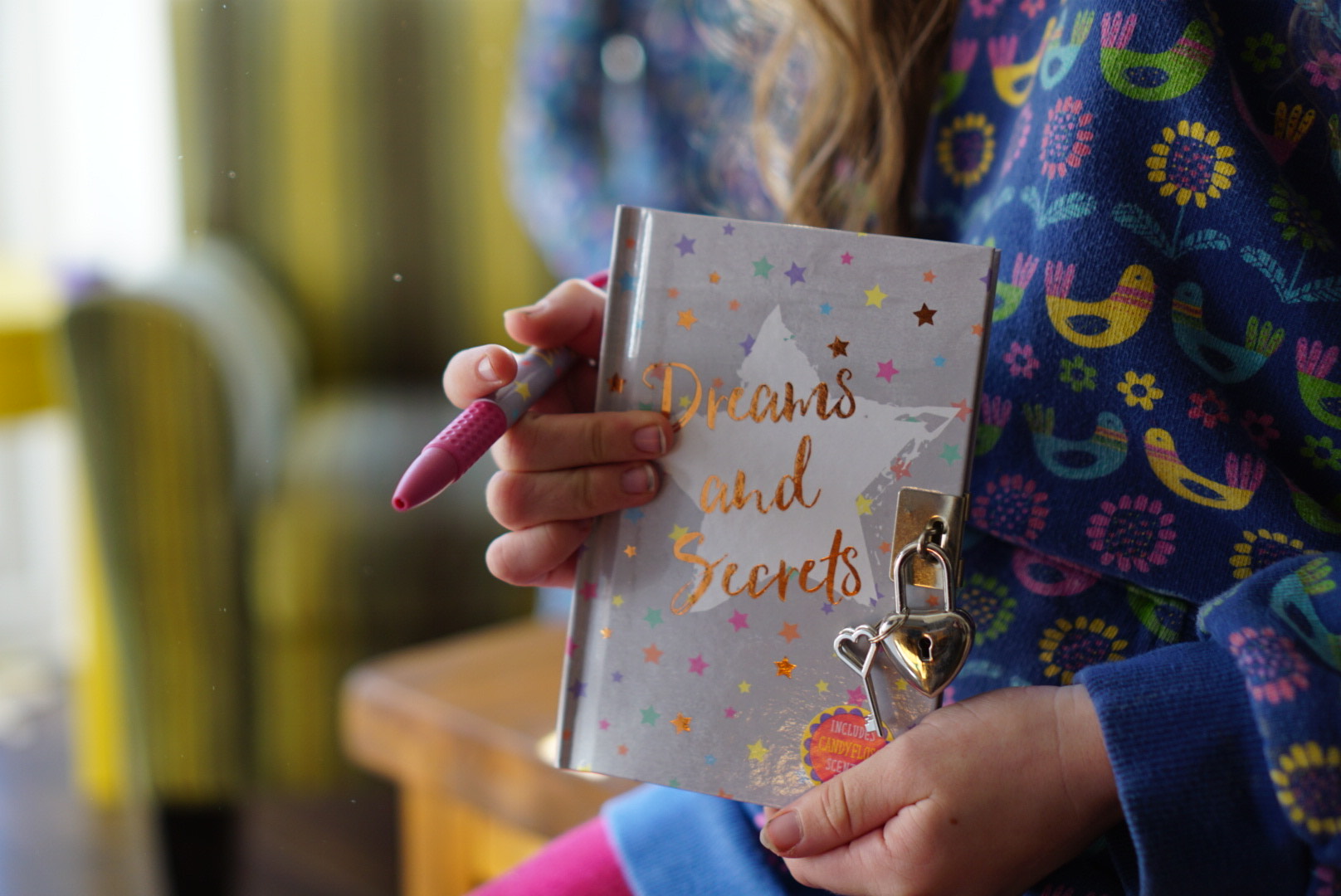 What Harri chose:
My Harri loves children's toys and there are so many fun products for her to choose from. Including bags and dress up items. They had a wide selection jewellery boxes which Harri fell in love with straight away. She has lots of pieces of jewellery, and it prone to losing them as she forgets were she puts them. She decided to choose the Musical Jewellery Wardrobe with 4 Drawers Fairy Unicorn and with all its little compartments and drawers I knew it would be perfect for her. It is a beautiful designed jewellery box with a wind up unicorn and the music of 'dance of the Sugar Plum Fairy'. Such a lovely little keepsake for my little girl which is great quality and brought a real look of wonder to her face.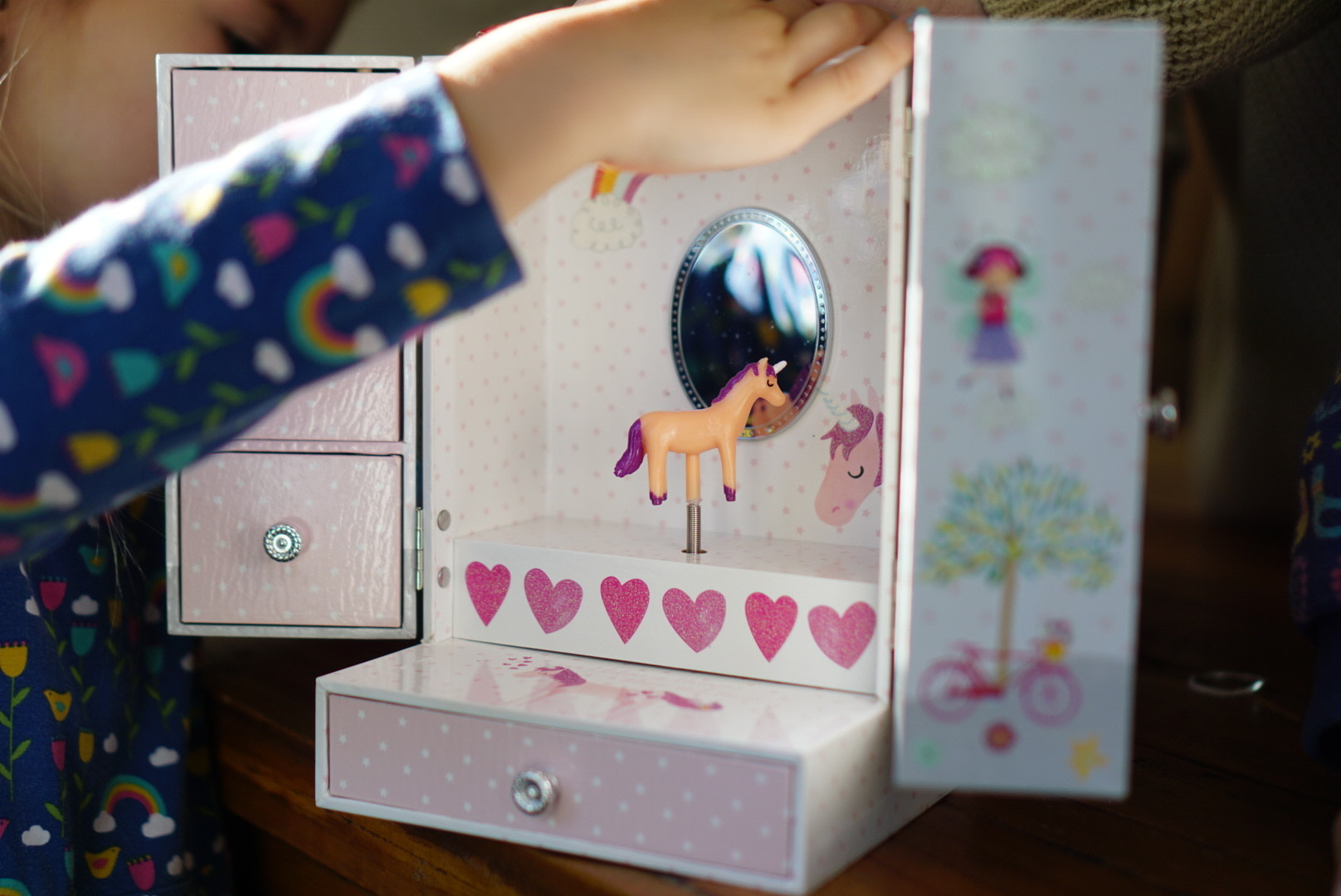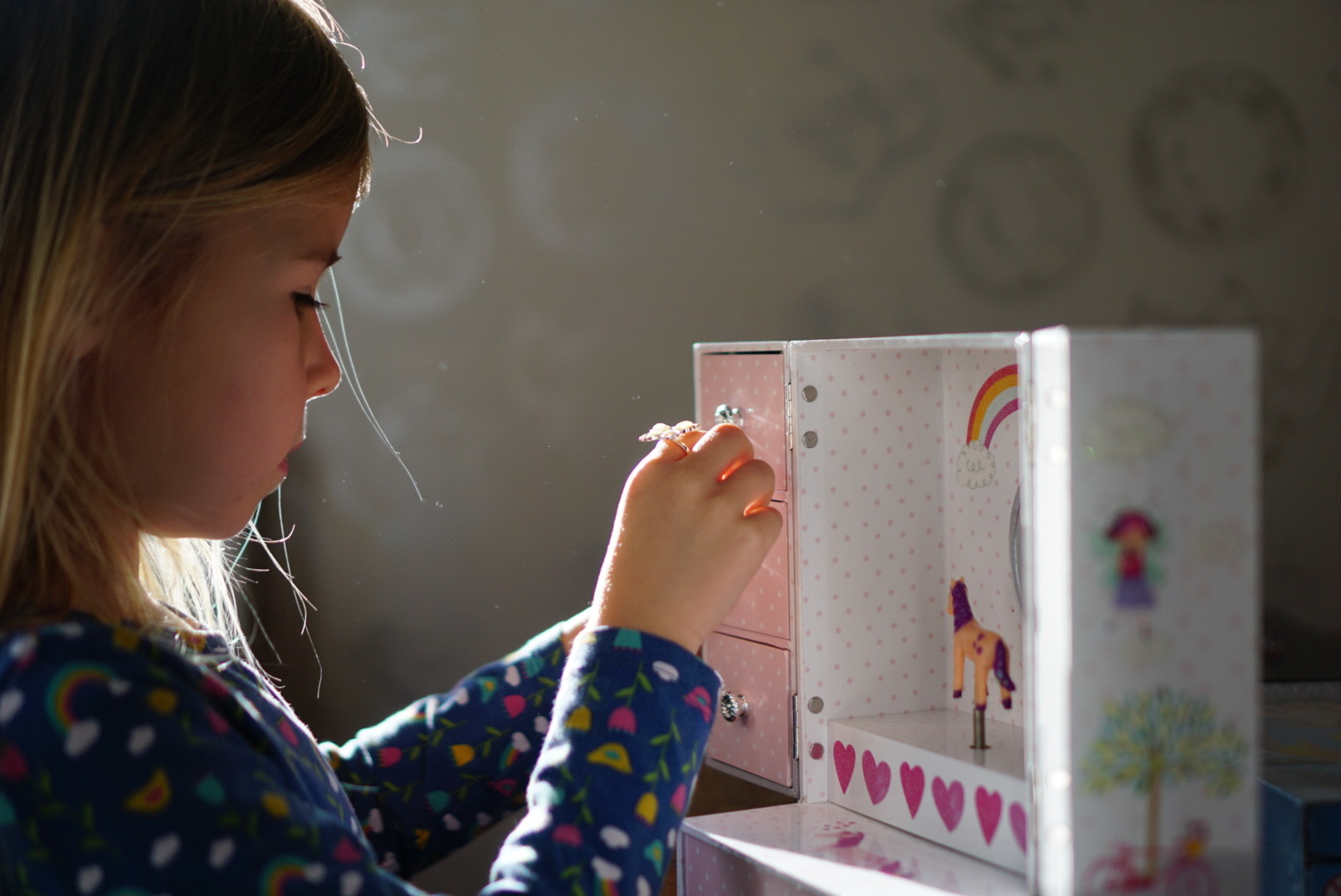 What Alfie chose:
I obviously had a look for Alfie to see what he would like. He doesn't play a lot. I struggle to find toys that hold his attention for long. I was thinking about getting him a lunch box as he loves carrying his Sisters. They also have some really cool designs with some being a cheap as £5 in the sale. However I always remember Harri loving Magnetic Dress Up Dolls so I thought maybe I should try one for Alfie. They had quite a few to choose from, including one called Alfie (who loves adventures!). This toy has been a huge hit with all three children. If you are not familiar with these type of toys they are a wooden doll with a whole selection of clothes so you can dress and accessorise them.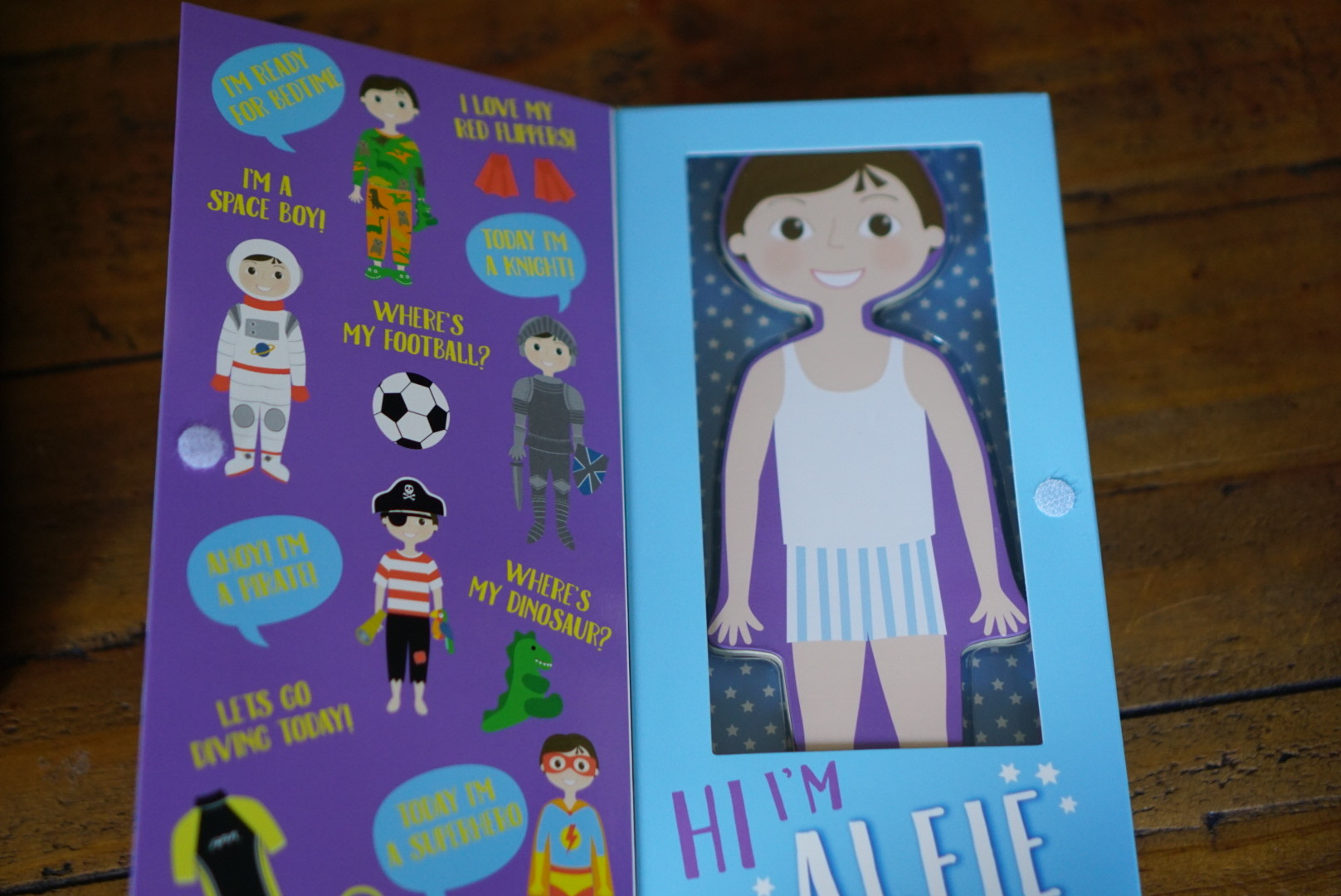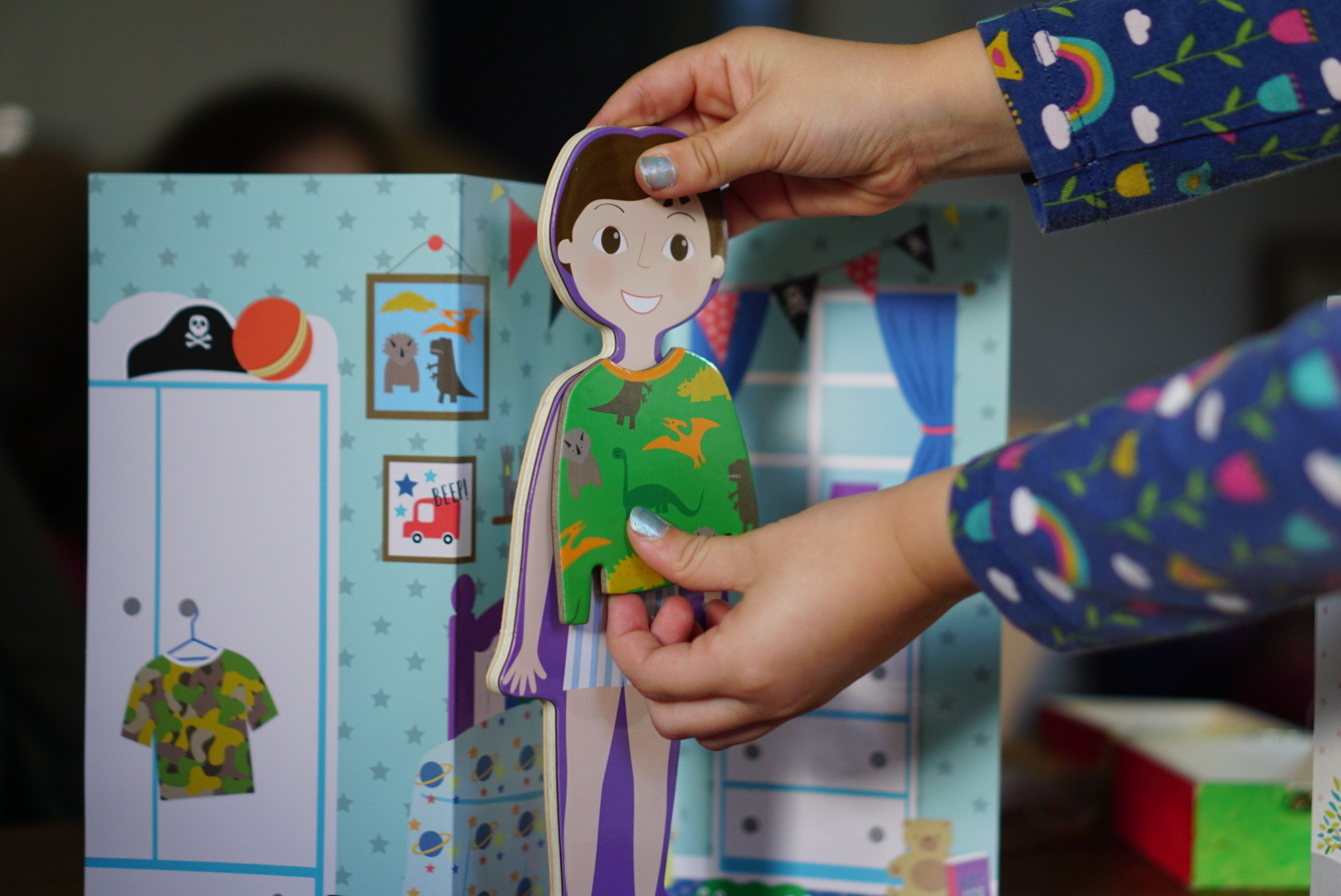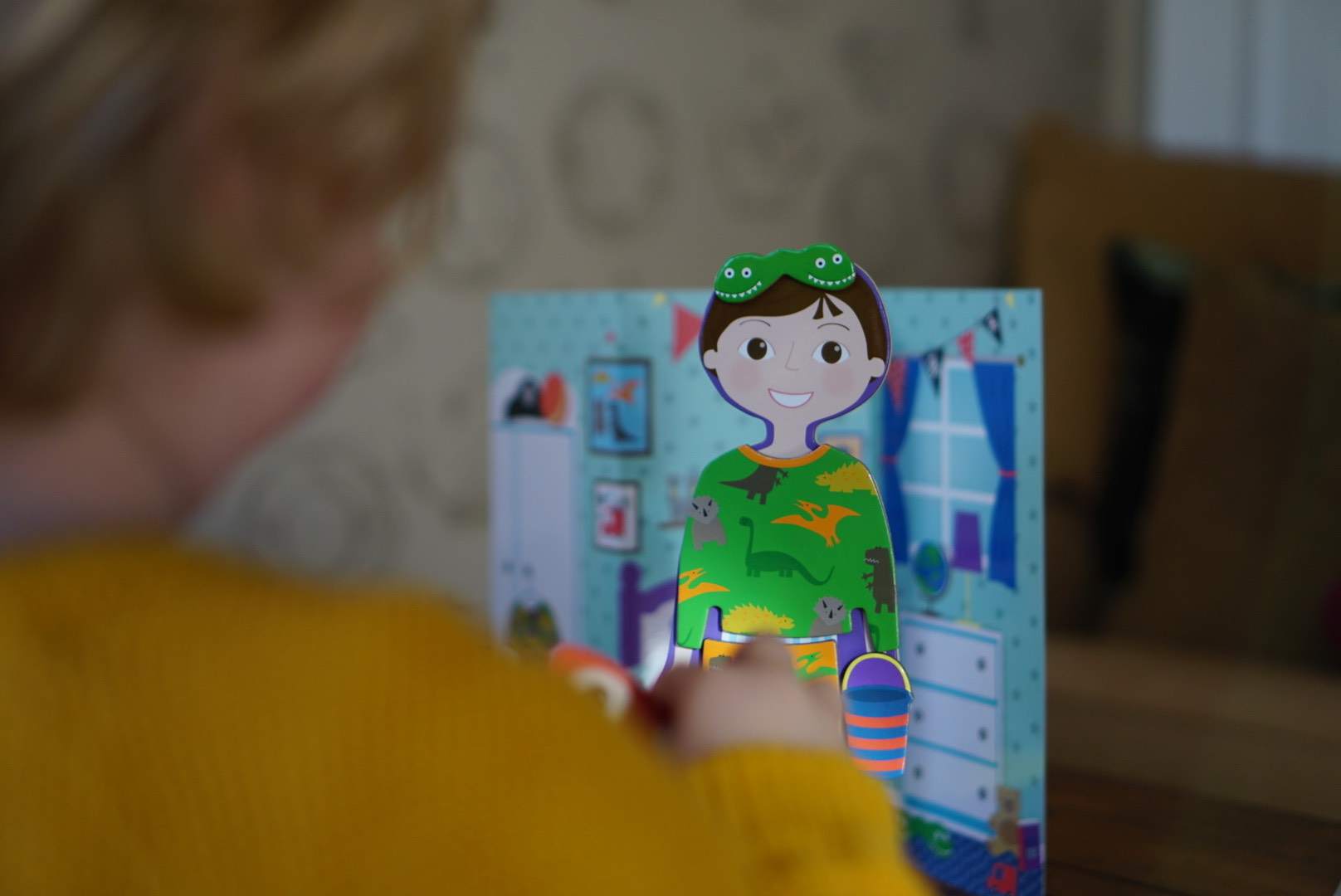 Alfie loved this, so much so that we took it on holiday with us. It comes in a compact box and is easy to get out in restaurants to keep him entertained. Harri has now put this on her Christmas list.
I would definitely recommend having a little look on Floss and Rock – their products are special, unique and great quality.
Do you buy your children's toys from Independent toy shops?