I was pretty delighted when we got sent the July craft box from Mila and Pheebs mainly because I had the summer holidays to entertain my girls and we all know what our British summer is like. Living in the UK you always need a back up plan for a rainy day.
So when we arrived back after a couple of weeks in Spain to some very wet weather I was very happy to see a Mila and Pheebs subscription box waiting for me.
We love our Mila and Pheebs craft boxes every month there is a different theme and this is half the excitement for my girls – trying to guess what it could be. This month was the very apt travel edition. It contained:
Greeting cards and envelopes
Create your own travel puzzle
Travel wordsearch
Colour-in postcard
Aeroplanes Eraser
Glitter Pencil
Boat sharpener
Foil stickers
Travel criss cross
Foam travel journal
Travel colouring in sheets
Alphabet glitter foam stickers
Super washable fine tip felt pens
Design your own luggage tags
Meme got started on creating her own travel puzzle with the felt tip pens – its so lovely watching her little imagination work. Such a fun little craft something she has not done before and also something that you can make yourself at home.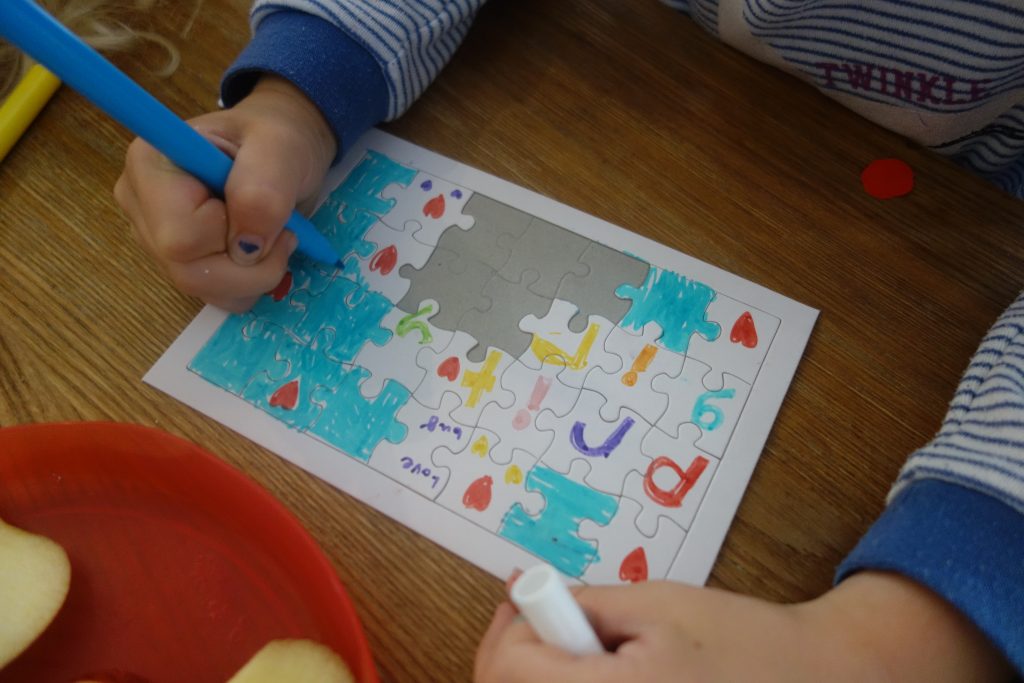 Harri got busy playing with the alphabet glitter stickers and the luggage tags, I encouraged her to try and spell out her name with the letters which she did. Harri has never been one for learning, as soon as I try to practice her letters or write her name she just has no interest as all. However I have found that combining learning with some crafts (and more importantly glitter!) really keeps her concentration as she is having fun as she is learning.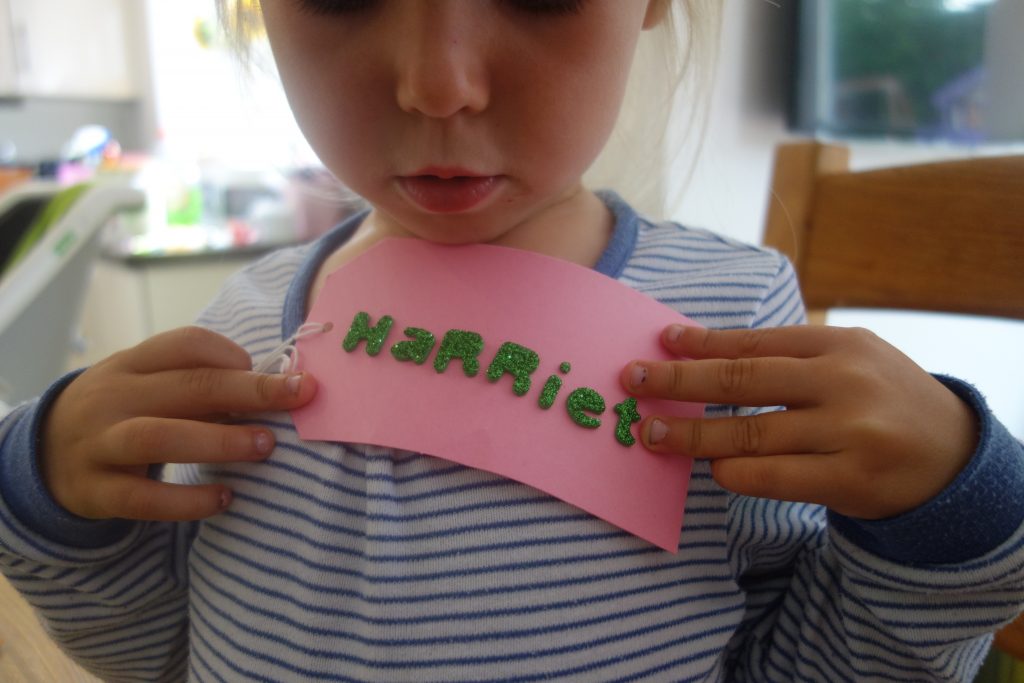 Meme is a little stationery obsessed at the moment so she was delighted with the foam travel journal especially as she had to write a summer journal for her homework.  Harri also enjoyed writing greeting cards for her friends and putting them in the envelopes to send to her friends. It was a full day of crafts which kept my girls entertained on one of our many rainy summer days.
Have you tried a Mila and Pheebs craft box yet?
We were sent a Mila and Pheebs craft box to review. All opinions are mine, Meme's and Harri's.