This is a Sponsored Post.
Back in 2015 Eon conducted a research revealing that six in ten people found moving house as their most stressful life event. I am not sure I found it the most stressful life event (having a baby I found a lot more stressful). However moving house is definitely up there. Whilst the memories and drama of it all have definitely faded in the ten years that we last moved house. I do remember declaring to my husband 'Never again!' and whilst there have been times that I have contemplated moving house again. We never have.
But does moving house have to be stressful? Unfortunately it takes a lot of time, effort and organisation skills. However there are little actions that you can take to make your house move run a little more smoothly.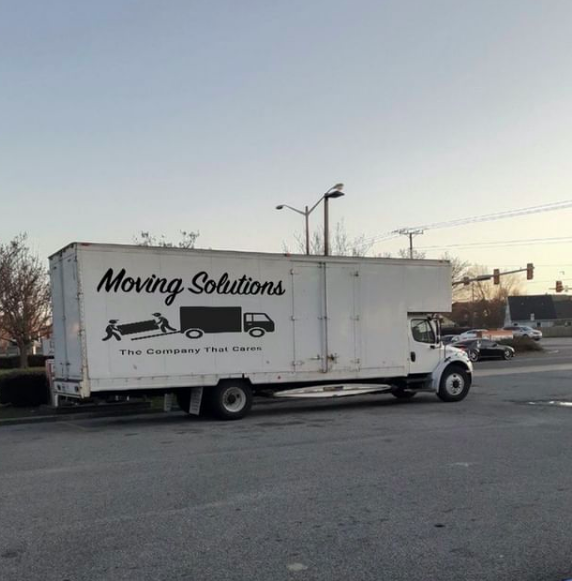 Tips on how to make moving house as stress free as possible.
Hire a Removal Company.
I know so many people who have moved house without hiring a removal company and it has been such a hard experience. In fact all of them wished they had hired a Moving Solutions company for their variety of services and friendly staff. When I was getting quotes from removal companies I was shocked at how expensive some of them were. However it was honestly money well spent. I am not sure how we would have managed to do it without them, even more so if we were moving long distance in Tennessee .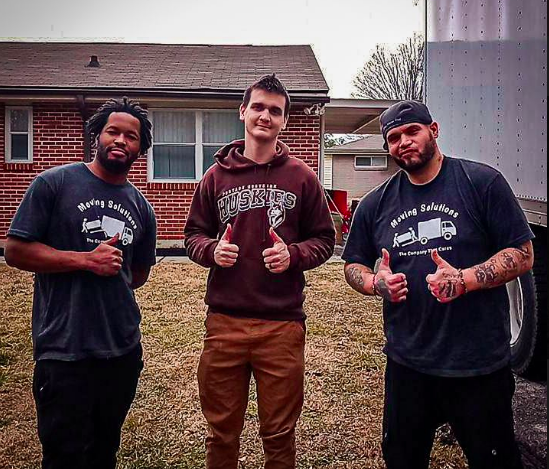 Pack as much as you can as soon as you can
It can be hard when you are moving house as you can be waiting for a moving date. However once the paperwork has gone through and you are just waiting on confirmation of a moving date get packing. Don't under estimate how much packing will need to be done. It is obviously hard to pack things that you need daily but you can start packing toys, out of season clothes, books. Doing a little each day will make it feel a lot more achievable.
Also try not to keep buying food. You will only have to pack it. Start emptying that freezer and eating food from the cupboards before buying any more.
Label the Boxes
Make sure you label all the boxes when you move house. Not just with what is in the box but also which room it belongs in ie, Books – Meme'a Room. Then as soon as I get to the new house I quickly pop a sticky note on each door. Then when the removal company are unloading the boxes they know exactly where to put everything. Making sure that everything is put where it belongs.
Don't Pack Everything.
I remember after a long day of moving house all I wanted to do when the removal firm had left was have a cuppa and a moment. Unfortunately everything was packed away and the last thing that I wanted to do was start searching through all the boxes. Top tip keep the kettle, some teabags and a couple of cups separate from everything.
Get the Kids Involved.
Of course if your child is a baby or toddler this is not possible. Do not try and move house with a young child. It is impossible and will completely add to your stress. Ask family/friends to look after them, overnight if possible. Or if you don't have any help on hand think about booking them into nursery.
However if your children are a little older encourage them to get involved. My eldest is 11 and I know she would really enjoy unpacking the boxes in her room and sorting out where everything can go. It will also be one less room that you have to worry about.
Tidy as you Go.
A really important thing to remember is as you unpack a box one it is empty break it down and put it into a recycling pile. This way the house is getting emptier and you feel like you are making progress. Also it will save you from dismantling millions of boxes at the end when you are exhausted and ready for bed.
Have a Food Plan
Nobody wants to be cooking at the end of moving day. Make some food plans for the day. A takeaway treat or a chippy for everyone. It will make you life so much easier, results in not making any more mess in your new home(there will be enough mess as there is!) and will be something for you to look forward to at the end of the day.
Be Realistic
I find this is something people really struggle with thus making the process of moving house even more stressful. We all want to move house and get everything unpacked and sorted out straight away. It is impossible. Take time. Do what you can and need to but be realistic. Try and enjoy the process instead of rushing and getting stressed.
I hope these tips have helped make your move a little less daunting and stressful.