There is an ongoing conversation that goes on in our house which goes a little something like this ' Should we move house?' Me and my husband both go through phases of wanting to move to a new home. These phases are generally at different times (otherwise I am guessing we would have taken the plunge by now!)
We currently have a lovely home in a lovely area, close to a really good primary school and Secondary schools. I love that currently we can walk alongside country fields and horses to get to school. The idea is that as the kids get older, because we live so close, they can walk home from school alone. Giving them that much needed independence. We currently live in a village where everyone knows each other, extra curricular activities are on our doorstep. It is a really nice community. I honestly could go on about the benefits of not moving.
Yet there are also lots of benefits to moving house. Having three growing (fast) kids it would be nice to have more space. We would also love a bigger garden and also a study for my husband. Who currently works on a desk in our bedroom, which as you can imagine is not ideal. Our current home as much as we love it, was never meant to be our forever home. We always planned on moving house at some point.
Another concern for us is the practicalities of our current home as we get older. Whilst we are still in our 40's and mobility issues are not something we should maybe be thinking about just yet. Watching our parents get older and struggle in their homes and our home at times is definitely a reality check. A reminder that time goes so fast.
It has highlighted to us that our house now is not suitable for older people. Our home at the moment is a new build. Which is great in terms of a wide driveway. This was great in terms of getting car seats and prams out when our children were younge. It will also be great for wheel chair access should we ever need it. Yet our door ways are narrow and not accessible. We have a downstairs toilet but it is really small. Our home has a nice kitchen space with patio doors, but with a step to get outdoors that will not be ideal as we get older.
We also live at the top of a hill. Again this could be an issue as we get older.
If we do decide to move home, our requirements will need to be a bit different to what they were 10 years ago when we moved into our current property. Ideally when we start to look at potential new homes we need to consider the layout a little more. A spacious accessible entrance. Not just a downstairs toilet but a downstairs bathroom. Or at least space to extend the downstairs toilet at a later date. Enabling room for a large walk-in shower or walk-in bath. Or even allow room to think about disabled bathrooms if necessary.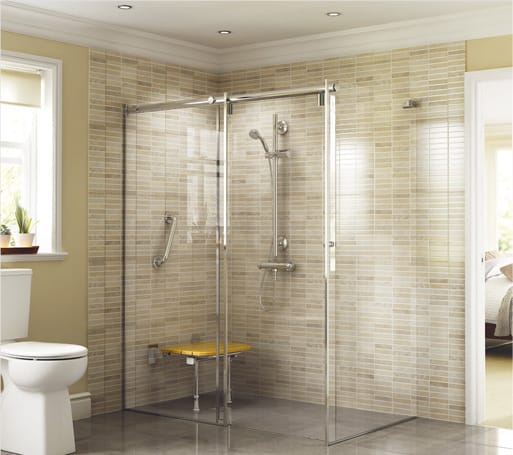 Whilst we would love a house with a huge garden for the kids and hopefully grandkids to play in, we need to remember that it needs to be manageable. No narrow steps to get to the garden, no big trees that we would struggle to care for. Also the upstairs area is something to think about. The stairs would need to be wide enough to be able to fit a stair lift if necessary. A good sized master bedroom for accessibility, another good sized bathroom to fit in a walk-in bath.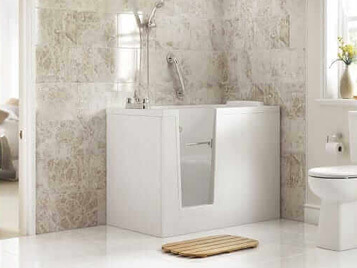 It's not just the house that you need to think of if you are moving. Good transport links are important whatever age and are local amenities. Whilst me and my husband both drive, there may come a point where we don't feel comfortable driving. In order for us to still remain independent we want to be able to potter out and about, pop the shops and go to a cafe.
There is so much to think about when moving house. More so if it is your forever home you are planning to buy and you need to accommodate for the fact that you won't always be young and able.
I guess the question we need to ask ourselves is ' Is it ever too early to start planning for the future?'
This is a sponsored post