Family Time at Toby Carvery
If someone mentions a roast dinner what do you think about? For me it's family. Growing up in Liverpool I always remember Sunday was the day of family and roast dinners. My Mum would spend all day in the kitchen cooking up a feast and we would all sit around the table and eat together. It was a tradition and I am sure it was the same for many other families.
Fast forward to 2016 and I now have a family of my own. Whilst our traditions differ slightly, we still try to ensure that we try to spend as much time together as possible.  With the long hours that my husband works this is pretty much impossible during the week. Thus, making our weekends together even more special.
Finding that special time together
When I read a survey that had been conducted amongst Liverpool families. Results found that Liverpudlians miss out on quality time together as modern day life takes over. I wasn't the slightest bit surprised. Life has changed over the last 10 years. There are more remote work pressures, more stress and, of course, there is social media, which allows us to keep in touch without actually seeing each other and having that ever important face to face contact.
We were given the opportunity to join Toby Carvery with their campaign of bringing families together over a roast dinner. This made me feel so nostalgic so I jumped at the chance to be a part of it.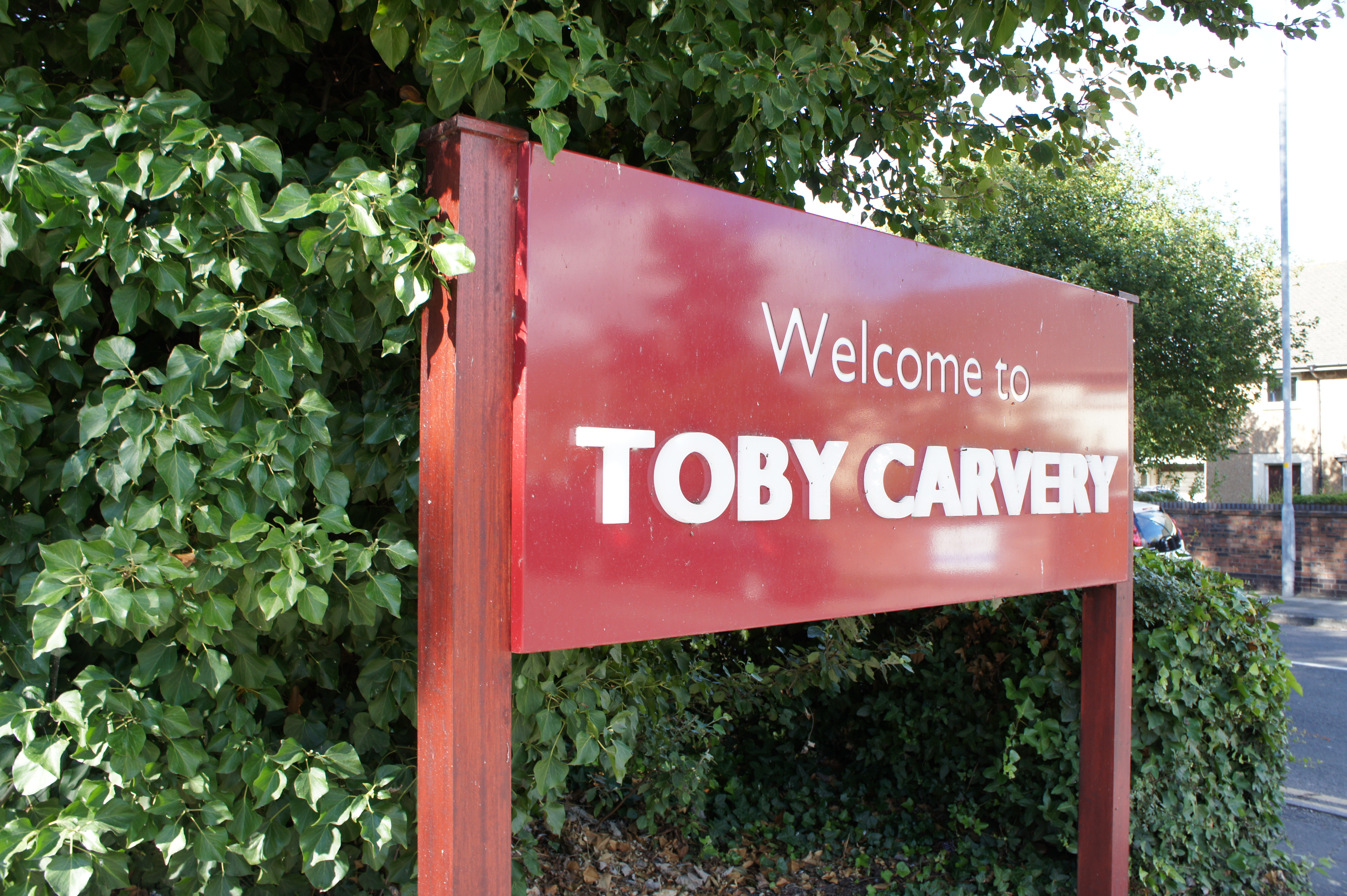 After spending the day as a family at Formby we finished it off with a trip to Toby Carvery. It is not a place we visit often due to the fact that Harri can be quite a fussy eater and doesn't really enjoy a roast dinner (gasp – I know!) but I was delighted to see quite a few alternative options for her.
The Menu
As soon as we arrived we were shown to our table and the girls were given menus and crayons to colour in with. This was perfect as it gave me and my husband the chance to have a little look at the menu and see what was on offer. Me, Hubbie and Meme all decided on the carvery whilst Harri chose tomato soup (her favourite ) and some pasta.
Me and Meme went to choose ours and it all looked simply lovely, after filling our plates high my husband went next and filled his plate even higher.  I chose the beef which looked delicious but I must admit Meme's turkey looked amazing so I wish I had got a little of that too. The potatoes were perfect as was the famous Toby Carvery gravy!
Harri's soup came with some bread, which she loved although she couldn't resist stealing a little of Meme's vegetables from her plate (my girls fighting over veg – I felt myself beam with pride). Harri's choice, the tomato pasta, came next accompanied by a little pot of vegetable sticks which she chomped away on. I was seriously impressed with the presentation.
Spoilt for choice with deserts.
Even though the girls were full they insisted on desert.  Harri couldn't decide between the Jelly or the ice cream so the lovely lady who was serving us said she could have a bit of both. Meme chose the frozen yoghurt lolly ice. My husband finished his meal off with a cup of tea. I was far too full to have anything else. Although with the selection of afters they had on offer I was tempted!
Just going back to the lovely lady that served us, I think she deserves a special mention.  Her name was Carol and she was really nice and so good with our girls – it makes such a difference.  Even the most amazing restaurant in the world can be ruined by poor service, definitely not the case here.
The deserts went down a treat although Harri struggled to finish hers – she was just too full after her food. Before leaving, Carol brought over some paper chefs hats for the girls to colour and wear, which was a nice treat.
We love the Toby Carvery
We honestly had a lovely time, we chatted, we coloured, we laughed and we ate. The atmosphere was so chilled out and, even though we had our girls with us, me and hubbie felt really relaxed. The staff were friendly and accommodating. We didn't have to wait long for anything, which is always a bonus with young children.
After a lovely family day I went home happy and full of memories of my childhood.
We were kindly invited to Toby Carvery to enjoy a family meal but words and opinions are my own