I remember playing with stickle bricks when I was younger. So many fond memories of creating houses, cars, shapes with my sisters. So I love that now my own children enjoy playing with stickle bricks. I should add that they are so durable. Some of the stickle bricks that we have are my husbands when he was a child. They are over 35 years old.
Having 3 children with quite a huge age difference with my eldest being 12 and my youngest being aged 5, it can be quite difficult finding a game/toy that suits them all. That will keep them off screens, entertained and playing together. This is one of the reasons that we love Stickle Bricks. It is suitable for all ages from 1 1/2 upwards. Even I find myself playing with it.
Stickle Bricks Fun Tub.
We have been sent the Stickle Bricks Fun Tub to add to our stickle bricks collection. The Fun Tub includes a variety of different shapes in different colours, a base plate on which you can build your creations, 2 axles with wheels, and 2 faces a boy and a girl.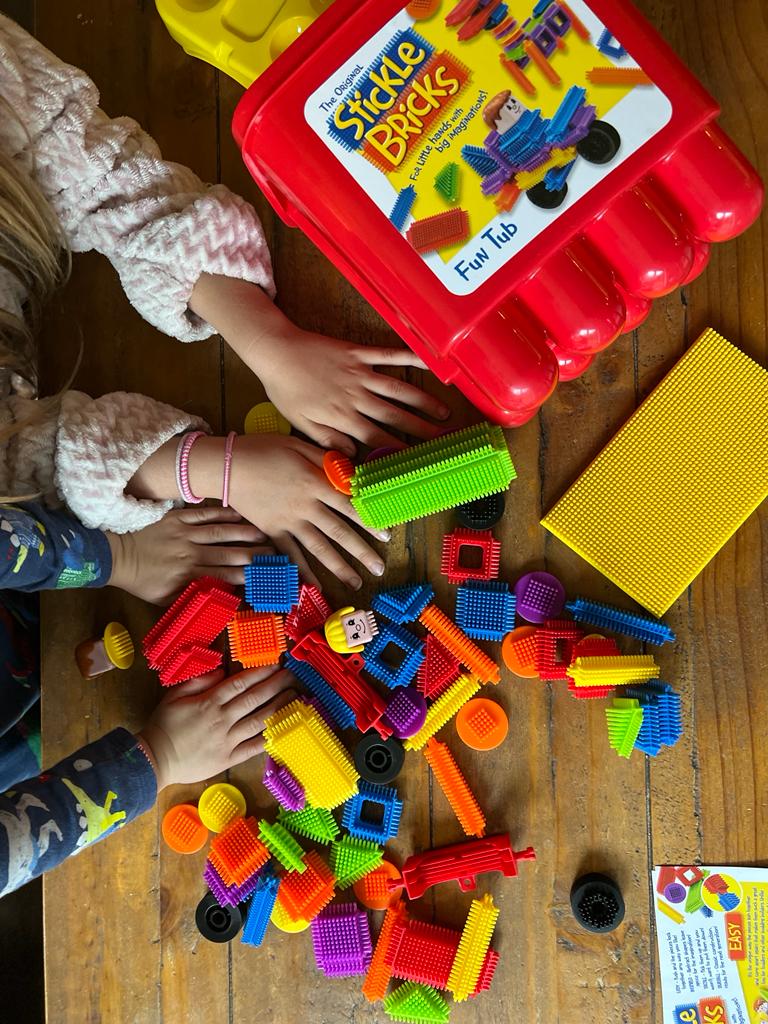 The kids got to work straight away showing me what they could make, the pieces are nice and easy to stick together and there are also lots of abstract shapes to inspire their little imaginations.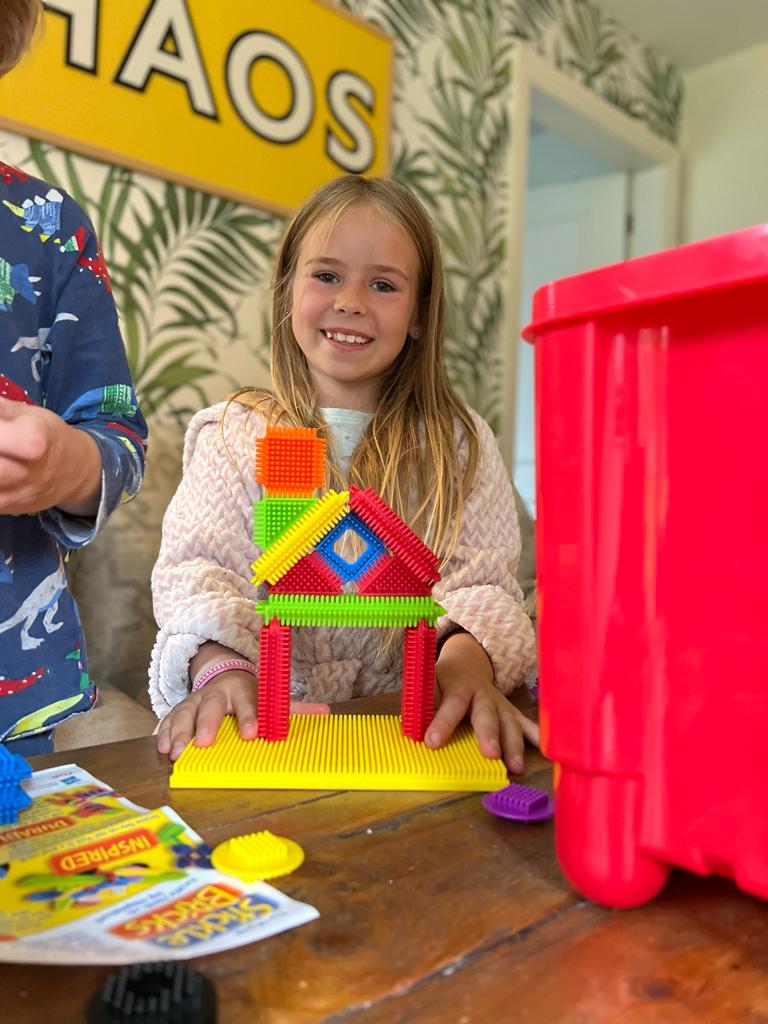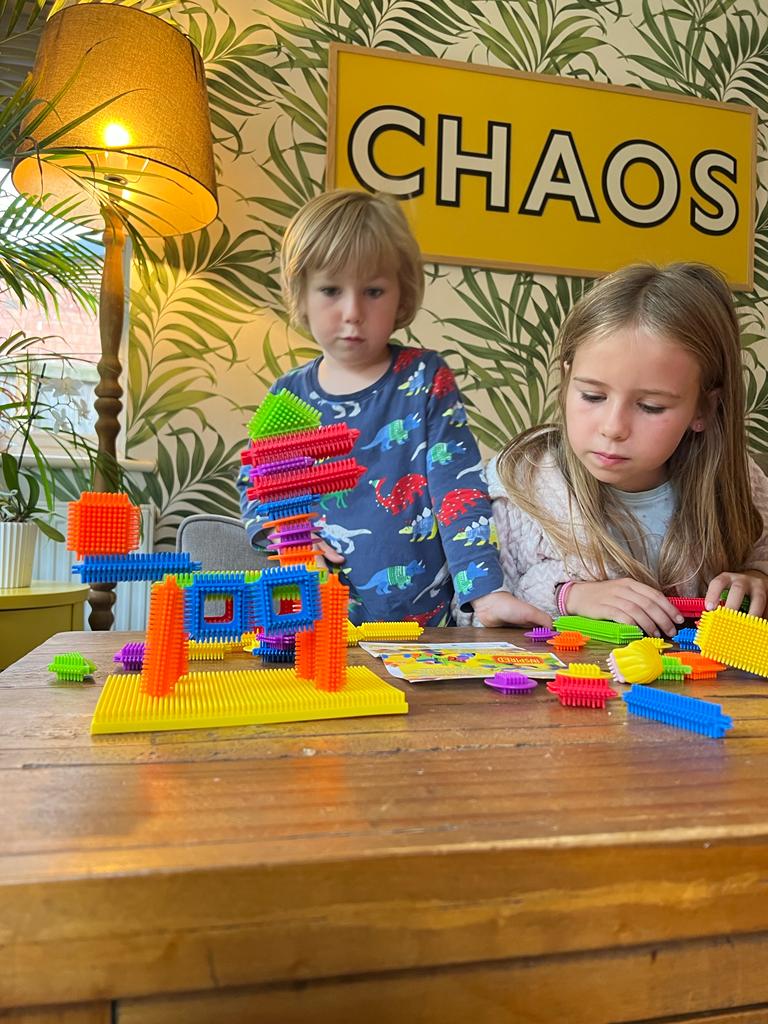 I love my children playing together, talking about what they are creating and asking each other for ideas. These are the perfect toy for when you need to slow everyone down a little, but still have them thinking and playing.
The tub also is a great place to store your bricks
So when the kids have finished playing they know they have to put all the piece back into the tub nice and easy.
We have had lots of fun playing with these and I am pretty sure during cold and wet afternoons this winter we will be getting lots of use from them.
We have been sent this product in exchange for a honest review.