This year Christmas Jumper day is on the 10th December 2022. Every year we leave it too late to buy a nice Christmas jumper and there are generally tears from my kids.
This time I will not be caught out. I have Christmas jumper day marked in my Calendar and I have been doing my jumper research.Here are a few of the best kids Christmas jumpers to buy.
Next
Next have a large selection of kids Christmas jumpers and I always find Next jumpers really good quality. This is one of my favourite boy Christmas jumpers (it is the boy section but a lot of them are unisex and can be worm by boys or girls) you can buy in ages 3months to 7 years.
For older children there is a whole selection in Next ranging from Mint Velvet and Lipsy. Some Christmas jumpers quite subtle which you can get away with wearing all Winter and some all out Christmas sparkles. Prices for Next Christmas Jumpers are around £15
H&M
H&M have a few kids Christmas jumpers online already for boys and girls. Some nice warm chunky knits but also some lovely fine knit jumpers which are perfect if your little one is in school and you don't want them to get too hot. The fine knit jumpers are also only £7.99 if you didn't want to spend a lot of money.
Ages start at 1 1/2 and go up to ages ten.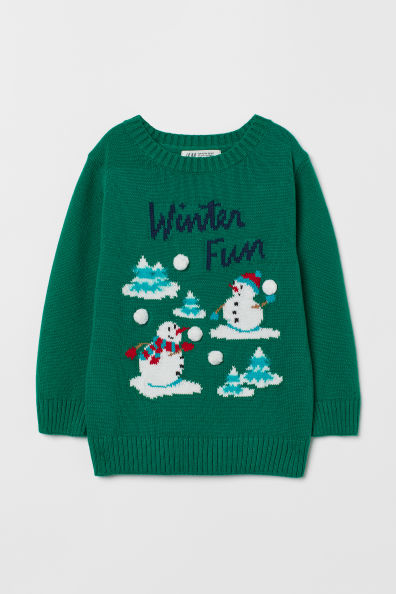 Joules
Joules have some lovely personalised Christmas jumpers available for the whole family, including a Christmas jumper for your dog!
The personalised jumpers are navy with a pom pom trim and a festive message of your choice. The price for the kids jumper is £30 and they go up to ages 10 years.
The big brand Supermarkets have also got some available. The Team Santa Christmas Sweatshirt from Asda is one of my favourites and a steal at £6. You can also get matchings ones for the whole family. Asda also have a large selection of kids Disney Christmas jumpers including Stitch, Mickey Mouse and Frozen.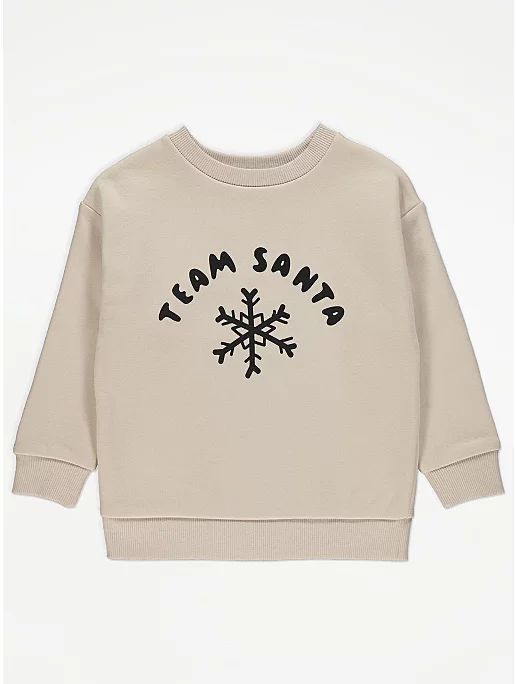 Whilst Tesco don't have any Christmas jumpers online yet Sainsbury's have a few options for boys and girls, all priced around £12.
There are quite a few options available. ASDA has my vote this year for kids Christmas jumpers, affordable and lots of choice.
Are you ready for Christmas Jumper Day?