It's no secret that I am a huge fan of Femme Luxe. I have reviewed many of their clothes over the past couple of years. From summer dresses to chunky knits, little black dresses to casual loungewear. One of the reasons I like the brand so much is because the clothes are on trend, affordable and despite the cost – they last for year.
A few weeks ago I had the opportunity to choose a few more items so I jumped at the chance. I am not sure if it was because we were in the midst of an icy spell or due to current lockdown we were experiencing but I wanted some warm cosy comfortable pieces to get me through the next few months.
Stone Oversized Split Side Knitted Jumper – Lore
I love everything about this oversized knitted jumper. The colour, the length and the style. It is an oversized fit which looks lovely with skinny jeans or leather leggings. It is so cosy and washes really well. The jumper is perfect for this time of year because with the split sides it isn't doesn't leave you feeling too hot which is ideal for this transitional Winter to Spring weather. I plan to wear it on cool Summer evenings with a pair of cut off denim shorts and sandals.
This stone colour is so versatile and great for Spring however it is also available in black and lime (which is gorgeous!)
Black Long Knitted Cardigan – June
I am a sucker for a cardigan. I have them in so many colours and styles. The Femme Luxe knitted cardigan in black  is perfect for this time of year. It is heavier than I expected and so so warm and cosy. Layer is up with a long dress and trainers or team with skinny jeans and a classic white t-shirt.
This knitted cardigan will no doubt become my favourite throw on item when there is a chill in the air. It is also available in grey, blue and stone. Currently on offer for £18.99 it is tempting to get one in every colour!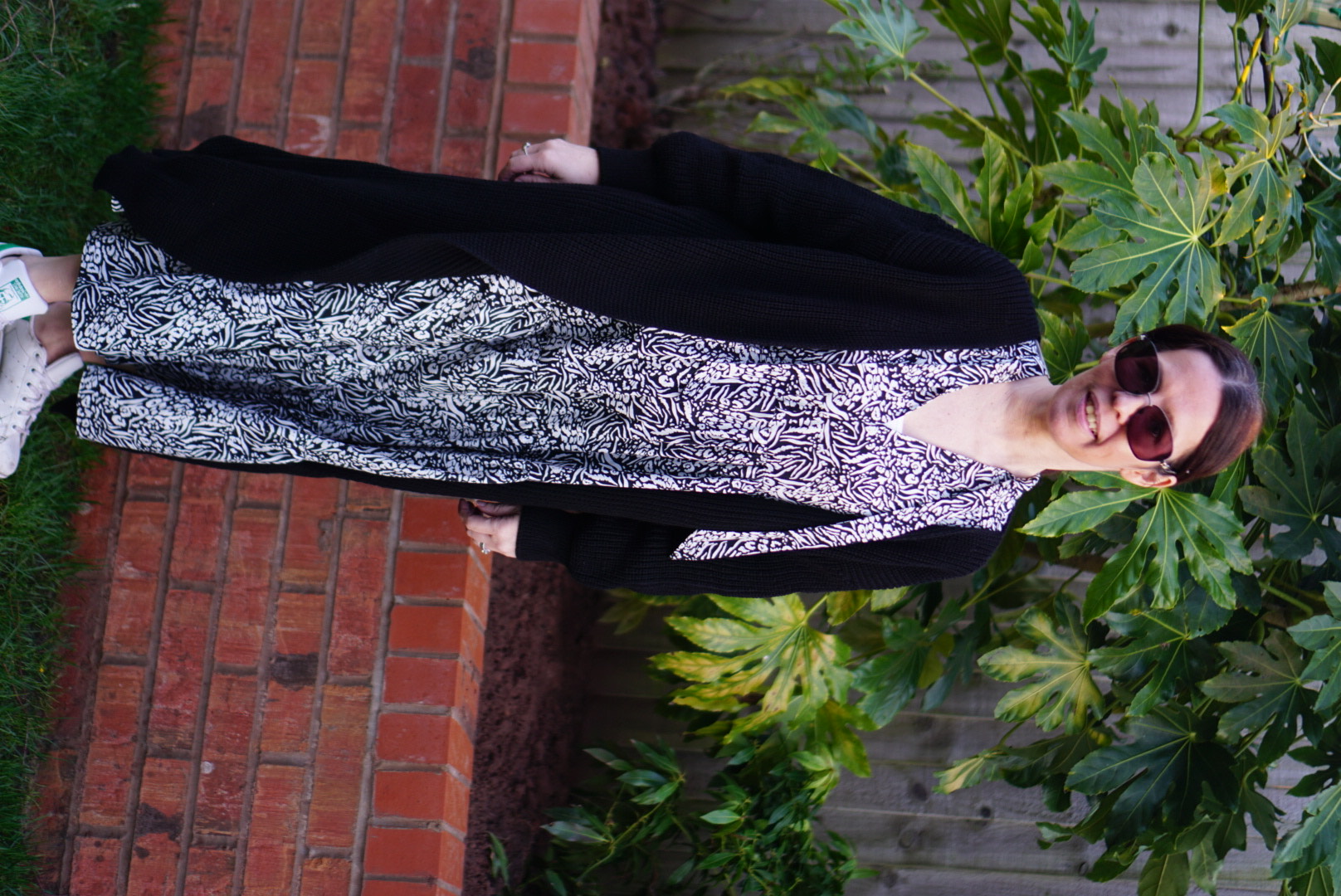 Pastel Blue Cuffed Joggers – Lizzie
Loungewear has been the unsung hero of 2020 & 2021. I have lots of Femme Luxe loungewear, it is affordable and comfortable. I think home working and home learning will still be on the cards for quite a while I am stocking up with lounge wear and joggers.
These blue pastel joggers are lovely. As we enter Spring I wanted to get a few more colourful joggers for the warmer months. Femme luxe offers these joggers in a range of pastel and bright vibrant colours which will look lovely with crop tops and vests.
I ordered a size 8 and whilst I was really happy with the quality and style of the joggers, they are a little big on me.So I will be sending them back to exchange to smaller size. (All my Femme Luxe loungewear is size 8 so I am not sure if these are just a little oversized which is something to think about when ordering them)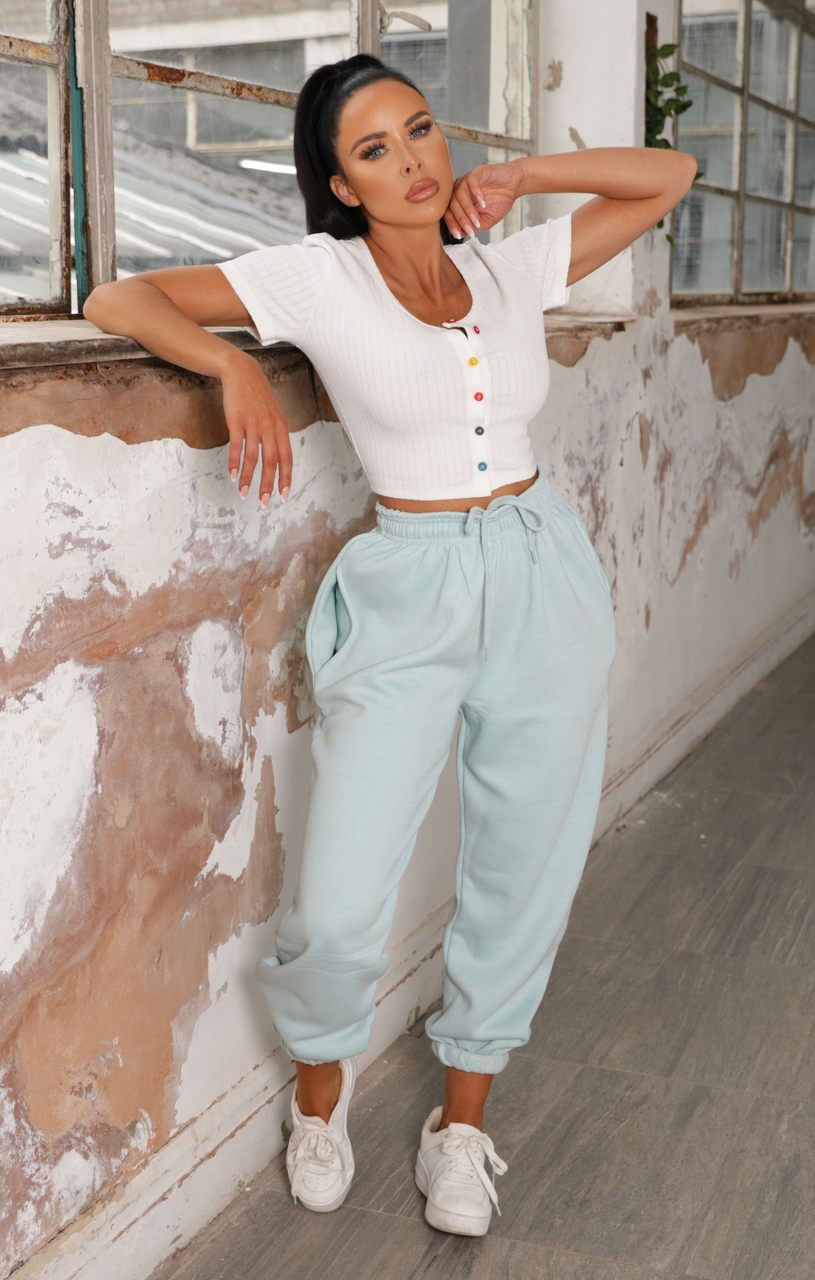 Check out their Spring Sale here.
I was sent these clothes in exchange for a honest review.