Advertisement
At the moment If I am not wearing my favourite Spring dresses I am wearing my comfortable loungewear. This time 12 months ago I didn't own a single pair, now I am a little obsessed with my comfortable loungewear. I have worked with Femme Luxe many times and now it is my go to place.
Comfortable Loungewear – What I chose.
I have tried out lots of Femme Luxe's different styles of loungewear. I particularly like the short sleeved boxy loungewear set. When ordering again I decided to choose a similar style. This loungewear set is the same material but the top is long sleeved (which is perfect for me as I am always cold!). The trousers are cuffed at the bottom. This loungewear set is available in black and grey and I decided due to the fact that we are spending most of our time at home I would buy both colours. This loungewear set is priced at £19.99 and is well worth it. Both colours are lovely but I think I prefer the black one. Teamed with trainers and a denim jacket this is a great look for pottering around with the kids.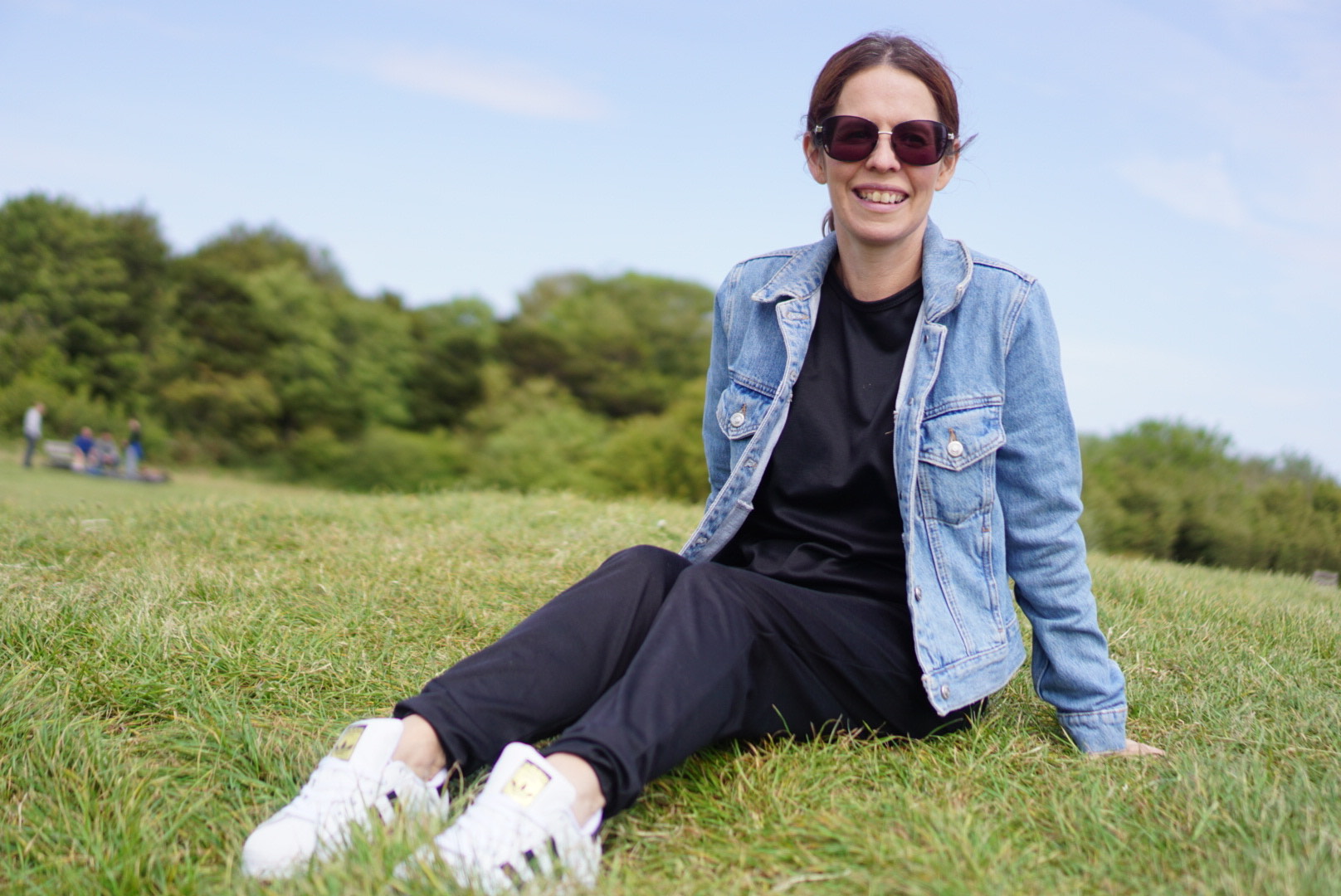 Slogan T-shirts
I also chose a couple of slogan t-shirts. Femme Luxe have lots of trendy t-shirts to choose from and I was spoilt for choice. They also have a really cool 'Stay Home' t-shirt which I was very tempted to buy. I decided to go with an oversize white t-shirt with the words 'Ooh La La' slogan across the front. This t-shirt also is available in black. I love it and I know it is going to be a Summer favourite. It is a loose fitting and great quality (I sometimes find that white t-shirts can be a little see through – this is not the case with this one.) I teamed it with a pair of faded denim jeans for a casual look.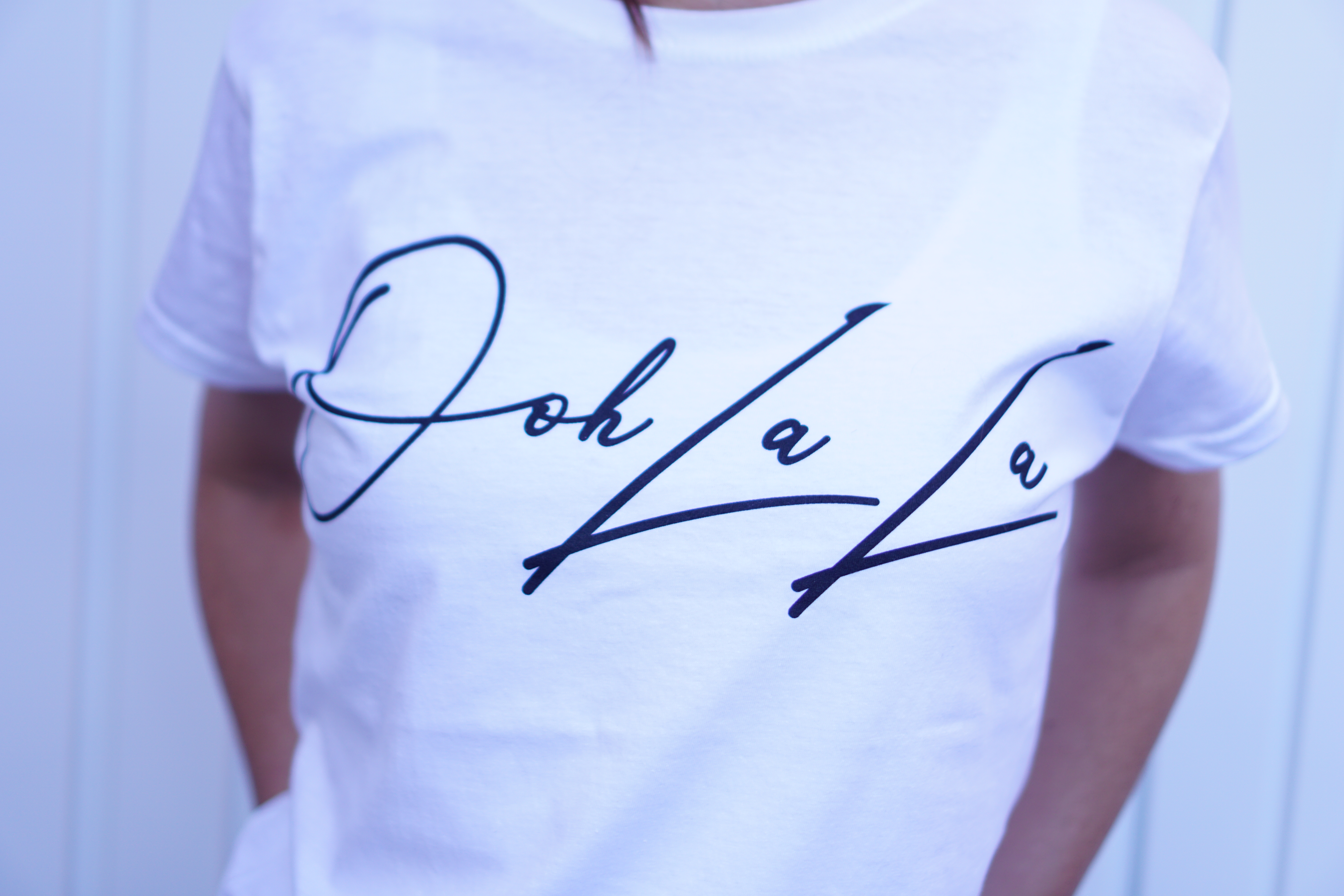 I also chose a black over sized slogan t-shirt with the words 'Perfect' across the front. This also comes in the colour white. Again like the other t-shirt it is really good quality. The fit is true to size. I styled this with my favourite leopard skirt and some trainers. I love this top and I know that I will wear it lots. At £8.99 it really is a steal.