Collectibles are something my children love. Mainly because it it something they can collect, get excited about and afford with their own pocket money rather than having to wait for a birthday celebration or Christmas. Craze Sensations are the latest AMSR collectibles and we have been lucky enough to have received some to review. 
If your child is a little slime obsessed then they will love Craze Sensations.
Available as a Four Pack Compound Kit (RRP £9.99) or Single Pack Compound Kit (RRP £2.99) these new collectibles are lots of fun. We were sent the four pack to have a little play with which is perfect as it meant that each child could play with one each and the swop.
Each pot has a different sensation – a compound and a different textured decoration that you can mix together. We received a Butter Slime compound, Foam, Sand and Slime bomb. All compounds were different colours and have different smells, which are amazing.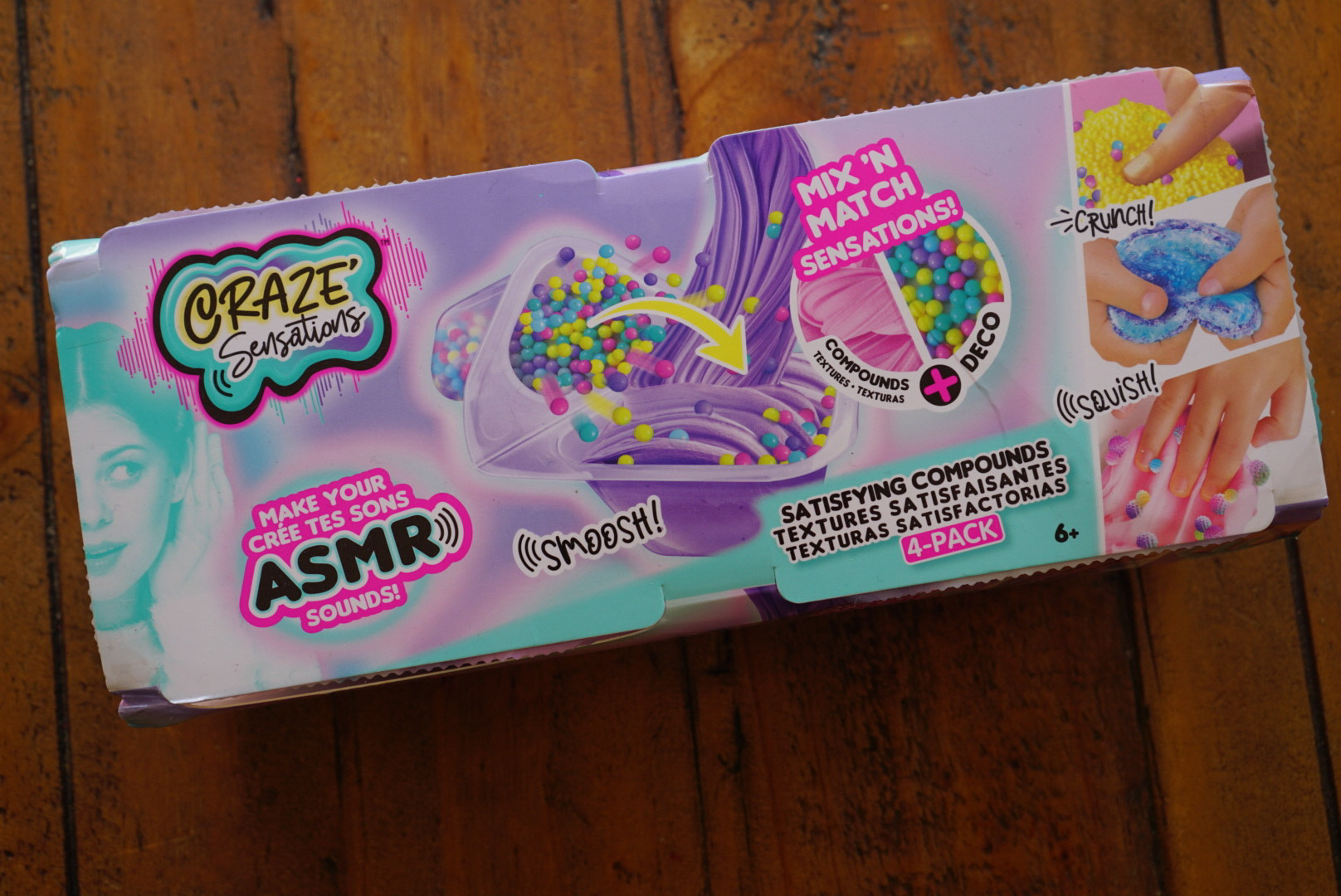 Butter Slime
The butter slime comes in a baby pink colour and to me smelt of marshmallows. Harri loved this one! You can stretch this slightly and mould it. A benefit of the butter slime is to relax with. It reminds me very much of a stress ball and I found it very satisfying to play with.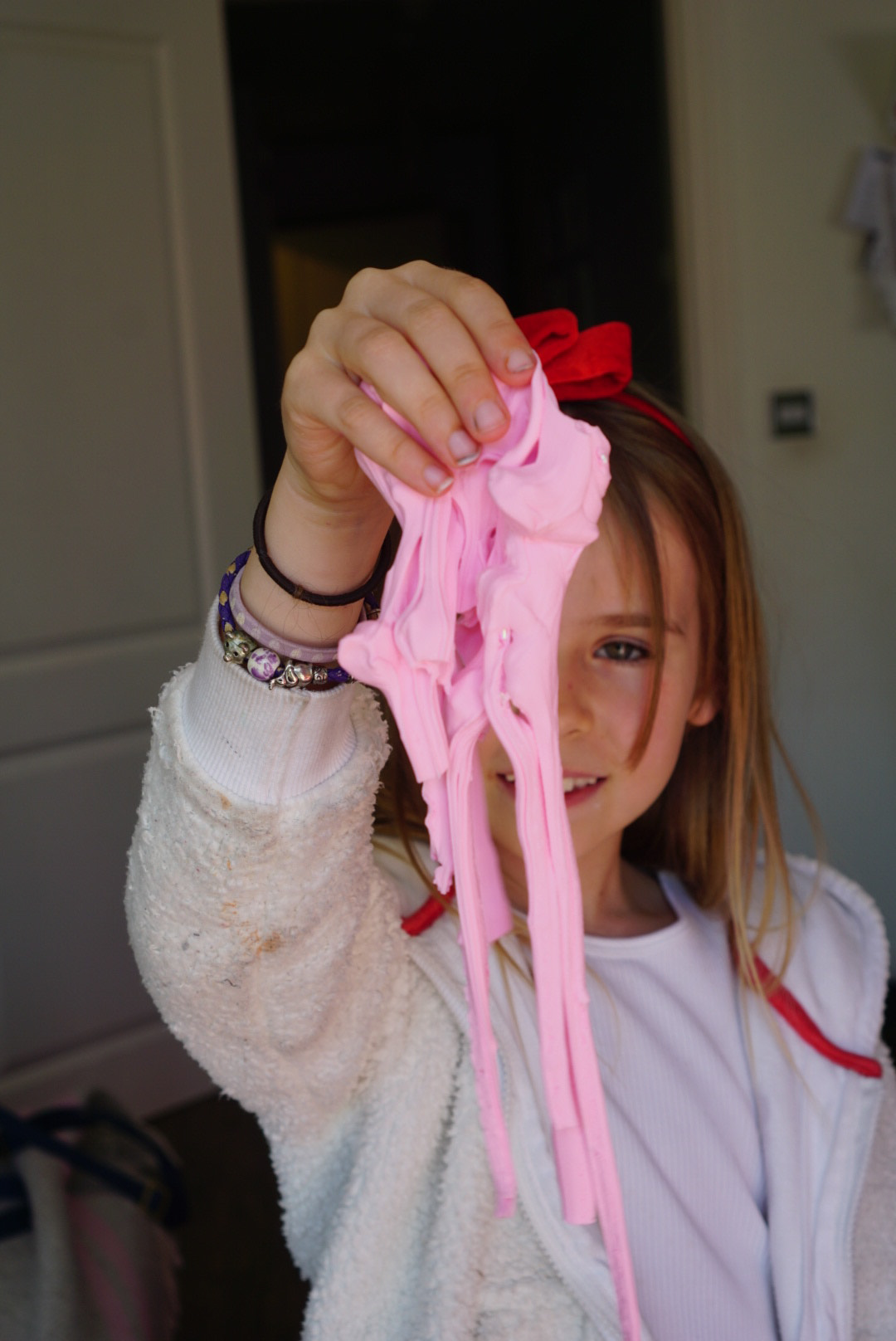 Foam
The Foam comes in a lilac colour. The foam is one of our favourites because it feels lovey to touch, soft and not too sticky. It also makes a popping sound as you twist and smoosh it which is lots of fun. The benefit for the foam is energy.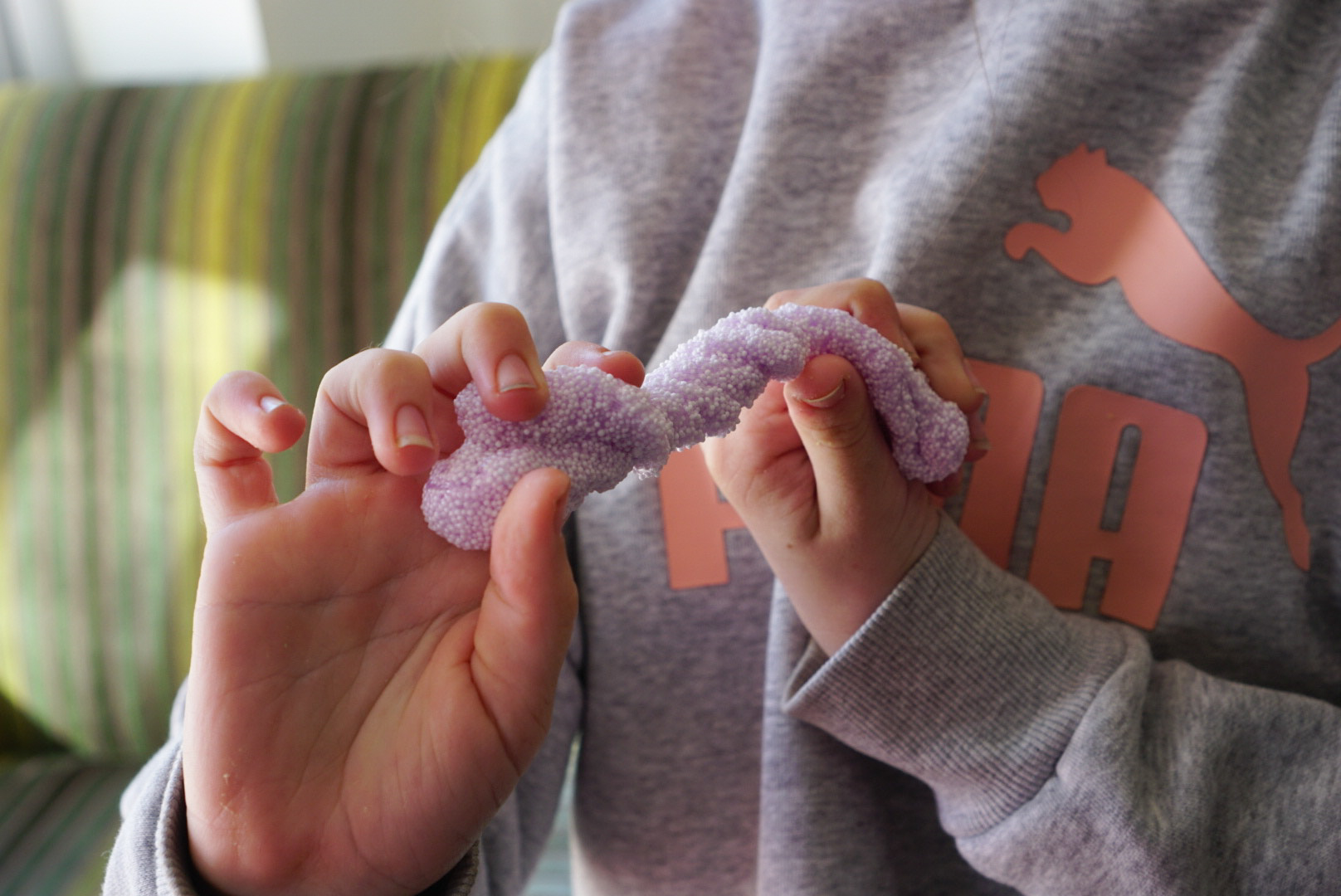 Sand
Alfie went straight for the Sand compound. It is a really vibrant yellow and smells of cherries. I was a bit worried about the sand getting everywhere but it didn't at all. The sand is great because you can chop it up and Alf enjoyed playing cafe and making pretend cakes with it, and using the decorations as sprinkles. His little imagination soared with these products. The benefit of the sand is zen and I completely agree, it is so relaxing and satisfying moulding the sand and squeezing it. It was a similar feeling to the butter slime.
Slime Bomb
The final pot in our pack was the slime bomb. A bright blue colour which Meme loved. As a parent I am not a huge fan of slime sometimes it can be too sticky and stick to everything. The slime bomb is actually ok. Not too sticky but nice and stretchy. Meme has lots of fun playing with it.
My children spent ages playing together with Craze Sensations – it literally suits any age. I found myself really enjoying shaping and moulding the different compounds and my kids loved me sitting and playing with them.
Craze Sensations are a great product. The perfect way to get your children off screens and get creative together. There are 12 different styles to collect.
We have been sent this product in exchange of a honest review.