I love it when toys from my childhood make a comeback. Saying to my kids ' I played with that when I was your age'. Do you remember Jump it when you were a child? I remember it well and I knew that it would be the perfect outdoor challenge for my very competitive children (and husband!).
If you are not familiar with Jump It: Lap Counter it is a fun jumping game perfect for some garden play. The Jump It:Lap Counter is a hoop with a rope attached to it, at the other end of the rope is a ball. To play all you need to do is to place your ankle in to the hoop, spin the ball and jump the cord. The best thing is it has a lap counter so there can be no cheating!! (This lap counter is very much needed in our house!)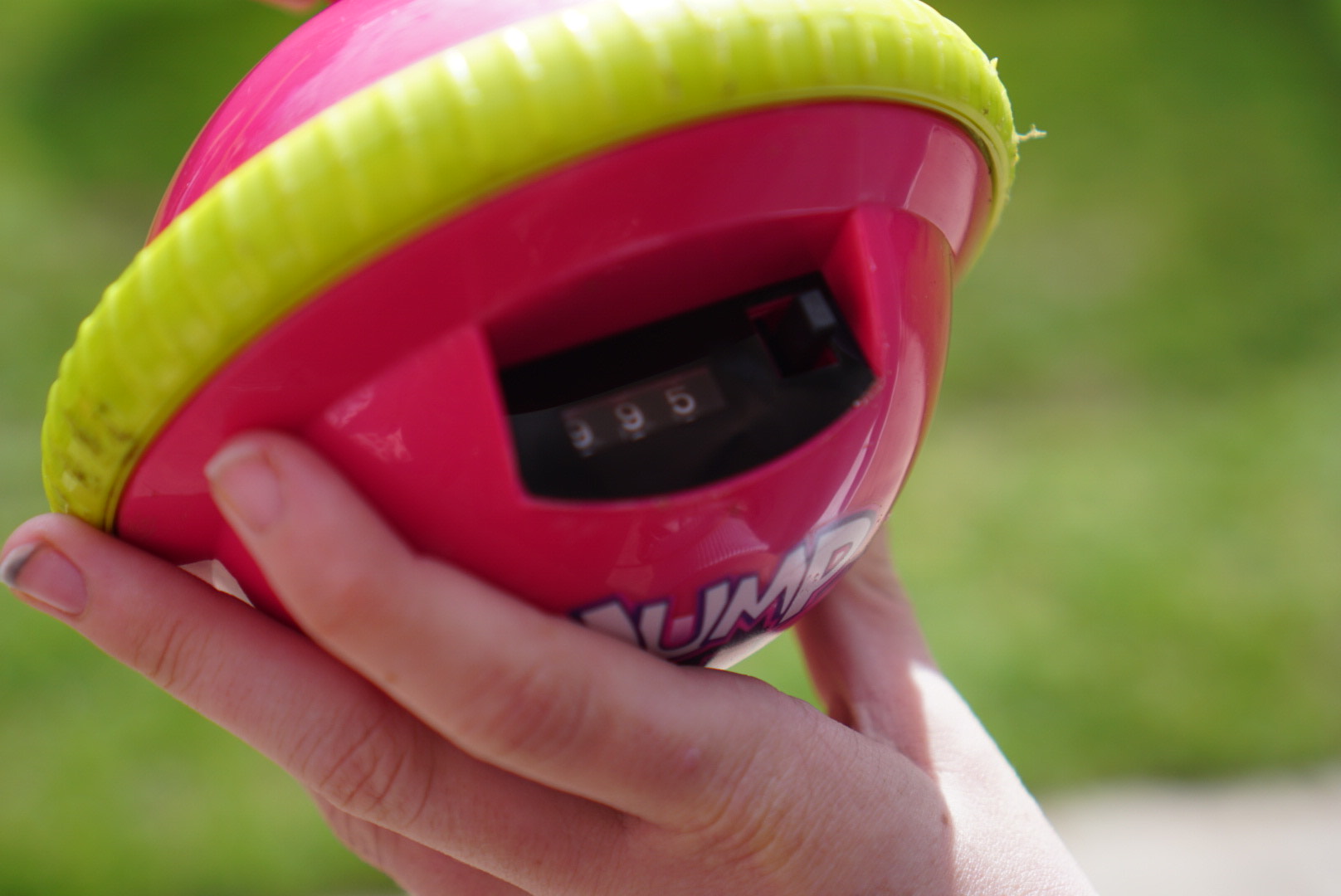 First up trying the Jump It:Lap Counter is Meme. Meme is a child who makes everything look easy. So it was no surprise she was jumping around the garden scoring high on her first try.
Next it is Harriet's turn. She struggled to get the technique a little at first (cue the tears!). However it didn't take too long until she was jumping and giving Meme a run for her money.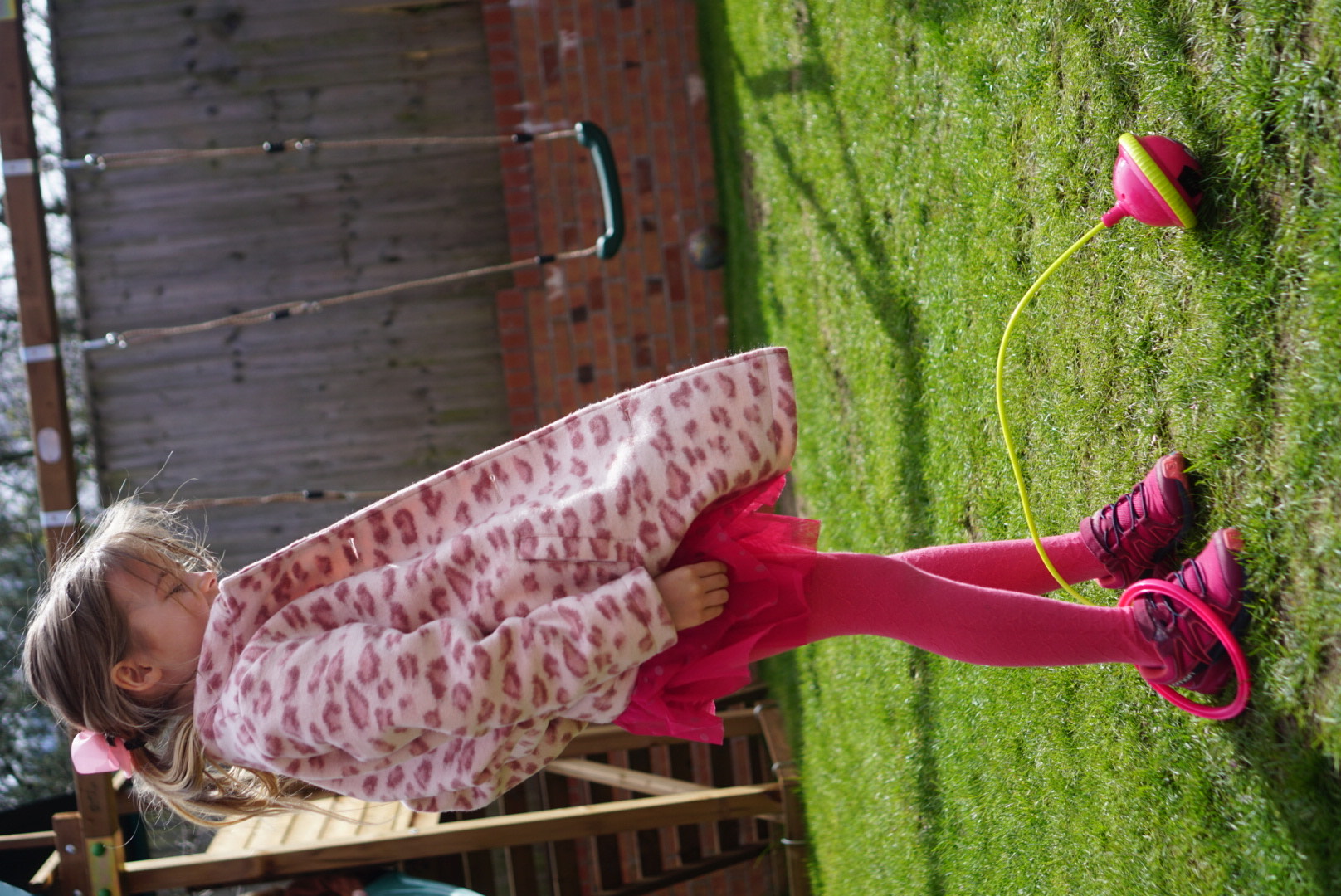 Of course I had to have a go for old times sake. I have to admit it was harder than I remember! It takes a little bit of practice. However the Jump It: Lap Counter was lots of fun, great exercise (I was exhausted!) and also perfect for mini competitions in the garden. I think we will be playing it lots this Summer.
Available now for £13 from Argos.
We have been sent Jump It: Lap Counter in exchange for a honest review.