We were offered free tickets to Inflata Nation in exchange for a honest review.
As the weather gets colder I am always looking for rainy day activities near me. Something to keep my little ones entertained and happy. So when we were invited to visit Inflata Nation a couple of weeks ago, I was excited to see if this was an option. My children are huge fans of trampoline parks and soft play centres. So even though we had never visited Inflata Nation before I knew that they would love it.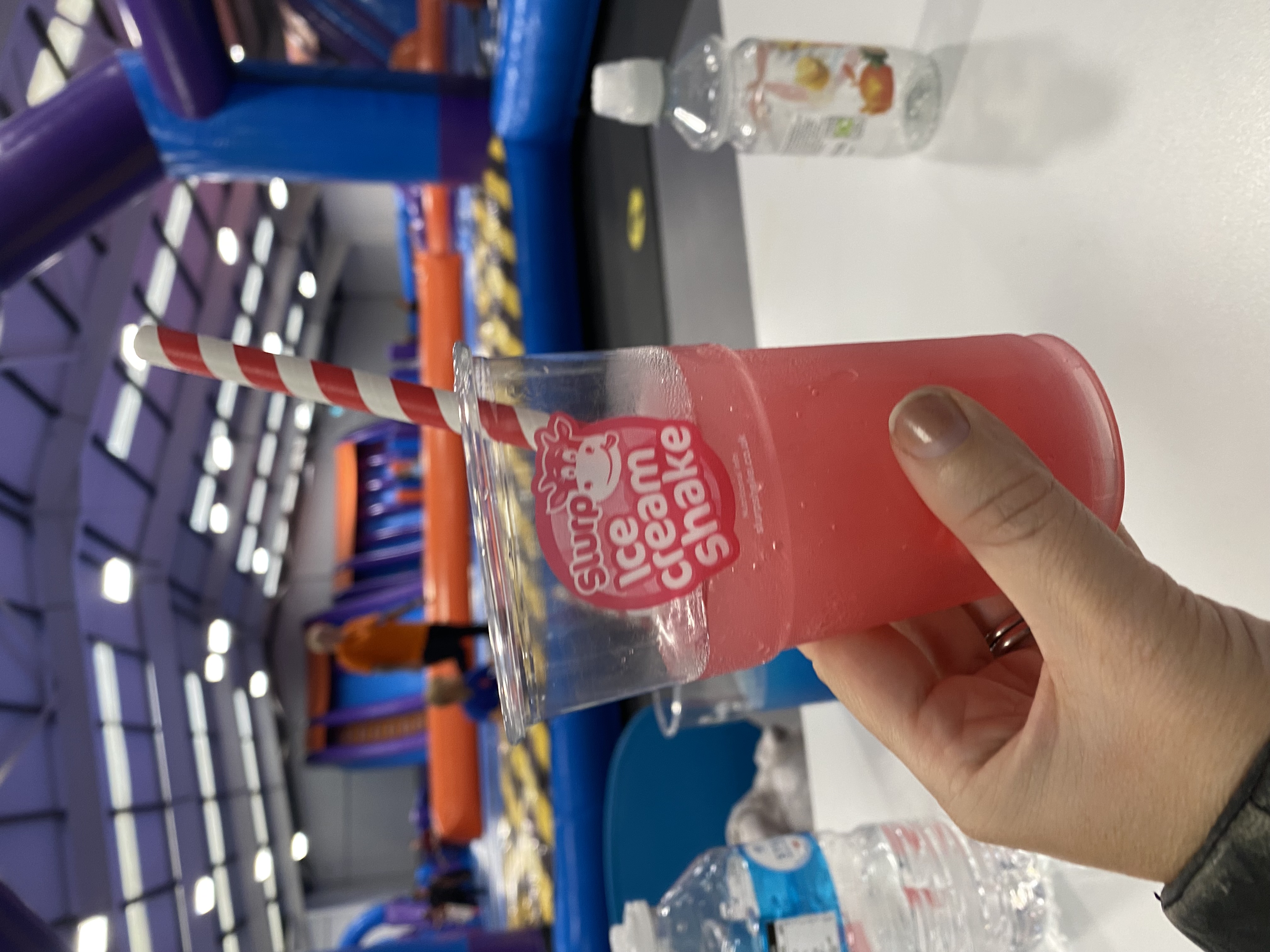 How to Book Inflata Nation
You can book Inflata Nation Cheshire sessions online which was nice and easy. I also liked that there was only a  certain amount of people allowed on the inflatables in one session. Inflata Nation Cheshire was easy to find (and also very close to Runcorn Train Station). They had a car park outside with plenty of spaces.
First Impressions of Inflata Nation
I wasn't sure what to expect, but I was pleasantly surprised. It was bright, clean and airy with huge inflatables  (think a huge soft obstacle course) to play and bounce  on. They also had a lovely clean café right next to the inflatables. This allows you to sit and watch your child play allowing them to find you easily if necessary. This is so important for me, especially with Harriet just turning 6. We have been to trampoline parks in the past where the café is situated away from the play area. This means that your children are wandering around looking for you. Here I could rest easy and enjoy a drink without worrying about them.
On arrival at Inflata Nation Cheshire you need to complete a waiver form (you can do this online to save time once you arrive). It is important that you also  watch a brief safety film before they can play. They are then free to go play and bounce and enjoy themselves for a hour or more depending what you book. My girls loved it, they had the best fun and it was nice to see them having such a giggle.
The Cost of Inflata Nation Cheshire
The only negative thing to say is that I thought it was a little expensive.We booked on for a hour which for my girls ages 6 and 8 would cost £9.99 each. I know as a Mum of three to spend £30 for one hours play is a little expensive. However that said you can pay an extra £7 for one additional hour.
Keep an eye on on their social media platforms as they often add a
discount code
for Cheshire Inflata Nation during the Summer months. 
Since writing this review I have since been to Inflata Nation many times. It is a treat but it is a great place that your children can let off some steam.
I should mention the café as well. It was really reasonable – I always dread it when I see a slush machine as they can be so expensive. Here a small slush here costs just £1.50 (bargain!) – the cakes were delicious too!
Definitely worth a visit – your children and you will love it.
Have you tried Inflata Nation Cheshire?