Discovering Muddy Puddles Clothing.
As I am sure you already know we are all about the outdoor adventures. Whatever the weather, we spend a lot of time outdoors playing and exploring. Truthfully, we all struggle staying indoors. We need the fresh air and there is nothing my children love more than running around, visiting a beach or playing on a park. It keeps us all sane!! So now the weather is getting colder it is important that we make sure that we are wearing warm and waterproof clothing because why should the rain stop us? Thankfully there are so many beautiful children's outdoor clothing available that are practical, comfortable and nice to look at available.
So, when we got the opportunity to try out some children's outdoor clothing from Muddy Puddles we were delighted. We know we would be able to give them a good trial!!! There is lots of choice on their easy to navigate website. However, I knew just what we needed, my girls already have waterproof coats but not warm waterproof coats. When I discovered the Explorer Parka Jackets I knew these would keep my little ladies snug and dry during these winter months.
First Impressions
They are sherpa lined throughout making them nice and cosy. As mentioned above they are also fully waterproof and breathable. Available in a vibrant red (such a lovely colour) and navy, they have an elasticated hood for all that rain we have in Britain and ribbed cuffs. I can't stress how much I love these coats. I was so impressed with them, my only wish is that we had them back in October for our very cold trip to Disneyland Paris.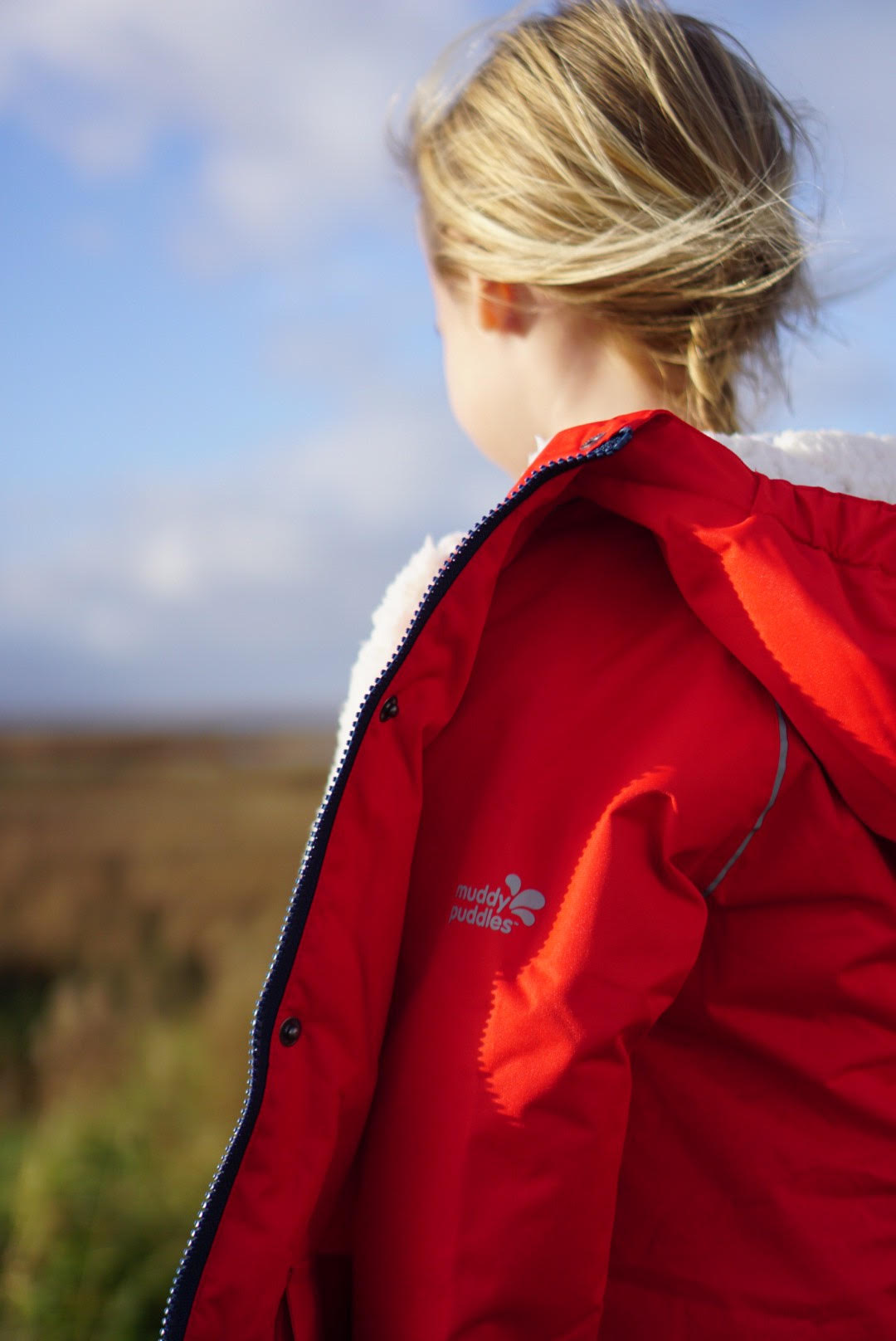 Finding a coat that is fashionable yet practical is really hard. However I think these parka jackets cover all angles. They look cool and stylish and the quality is amazing. At £65 I also think price is more than reasonable. I know that my coats will wear these coats for possibly 5 months of the year and they will come out every year. I should note that they are also machine washable which is a must with small children, especially mine.
The only thing I would mention is that I personally found the sizing really large. Meme is quite petite and usually needs to wear a size smaller. I found with these coats she needed a size 5-6, which fits her perfectly.
If you are looking for some new coats this winter to keep your children warm, I would highly recommend checking out the children's outdoor clothing range at Muddy Puddle range.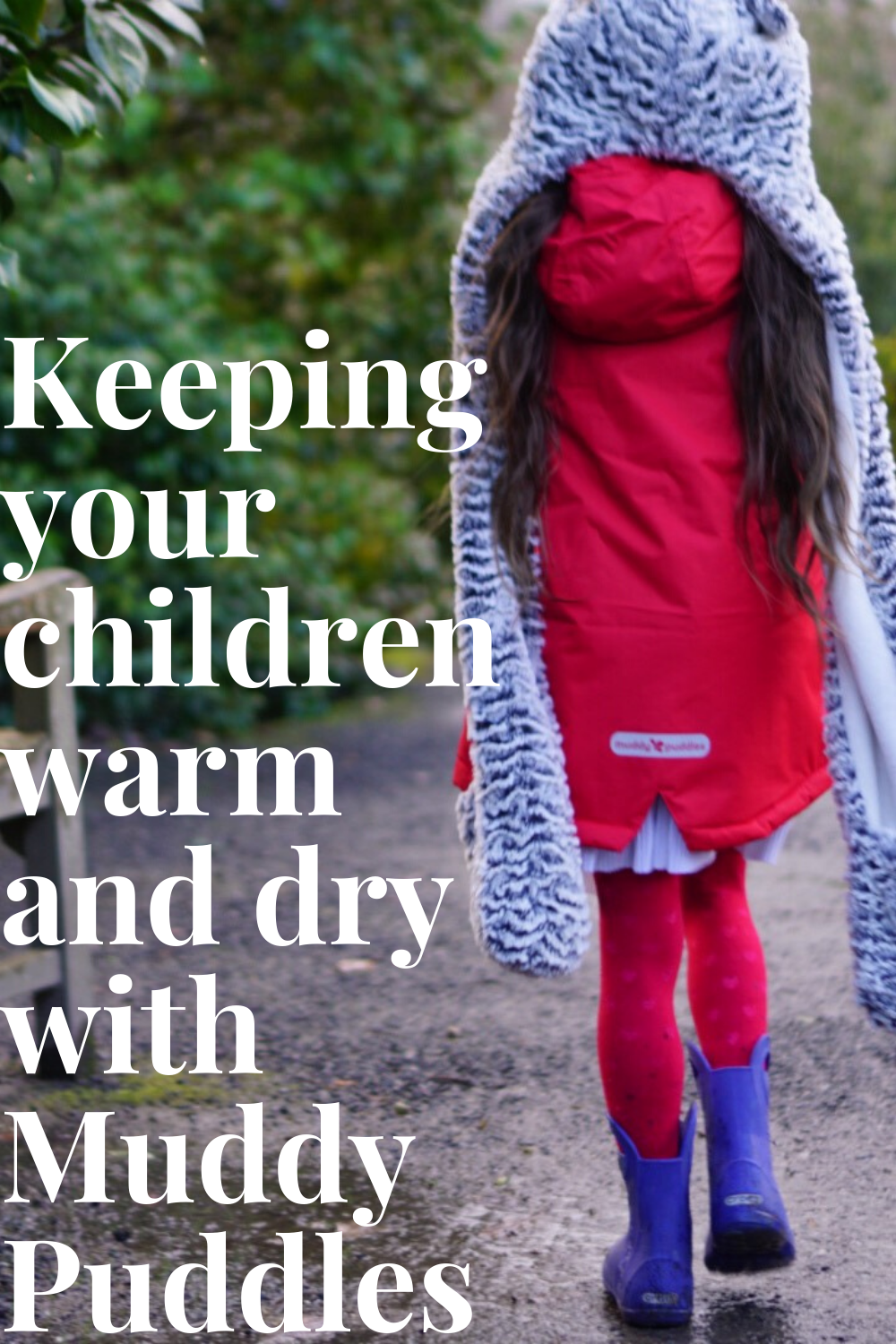 This is a review post – I have not paid for these jackets.