I loved Barbie when I was younger so it makes me smile watching my girls play the same games with their dolls. Harri especially loves playing with her Barbies. Having received the Barbie Camper van at Christmas, she sometimes disappears into her bedroom for hours.
Barbie Toys at Debenhams.
We recently had the opportunity to choose some of the wide range of Barbie toys from Debenhams. My girls were very excited.
They both chose the same toy, the Barbie – Dolphin Magic Ocean View Boat. This includes includes the Floating Barbie Dolphin Magic Ocean View Boat with canopy and "glass bottom", three puppies, floating raft with cord attached to the boat and themed accessories.
Meme is a huge dolphin fan. She already owns a Barbie and dolphin set. Her eyes lit up when she saw the 'glass' bottom of the yacht with the picture of a pink dolphin. Whilst there was not a Barbie included in this set there was a life jacket and snorkel set to dress your own Barbie in, ensuring she is all set for some water adventures.
We had such fun with this toy. We made a pretend beach and sea and attached the raft to take the puppies for a ride. The girls played independently and together all afternoon. This toy is a perfect addition to our Barbie collection. It brought my girls imagination to life.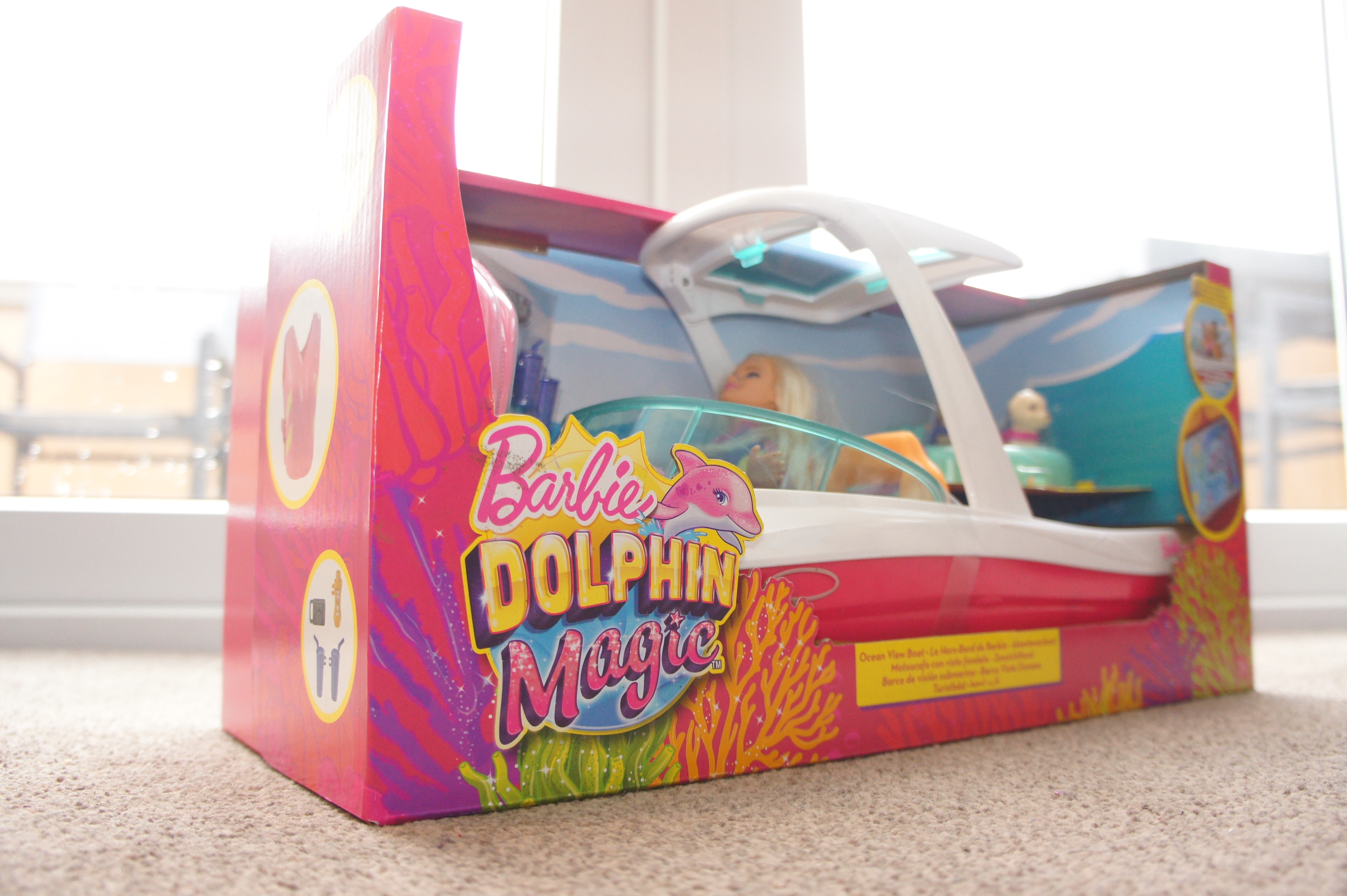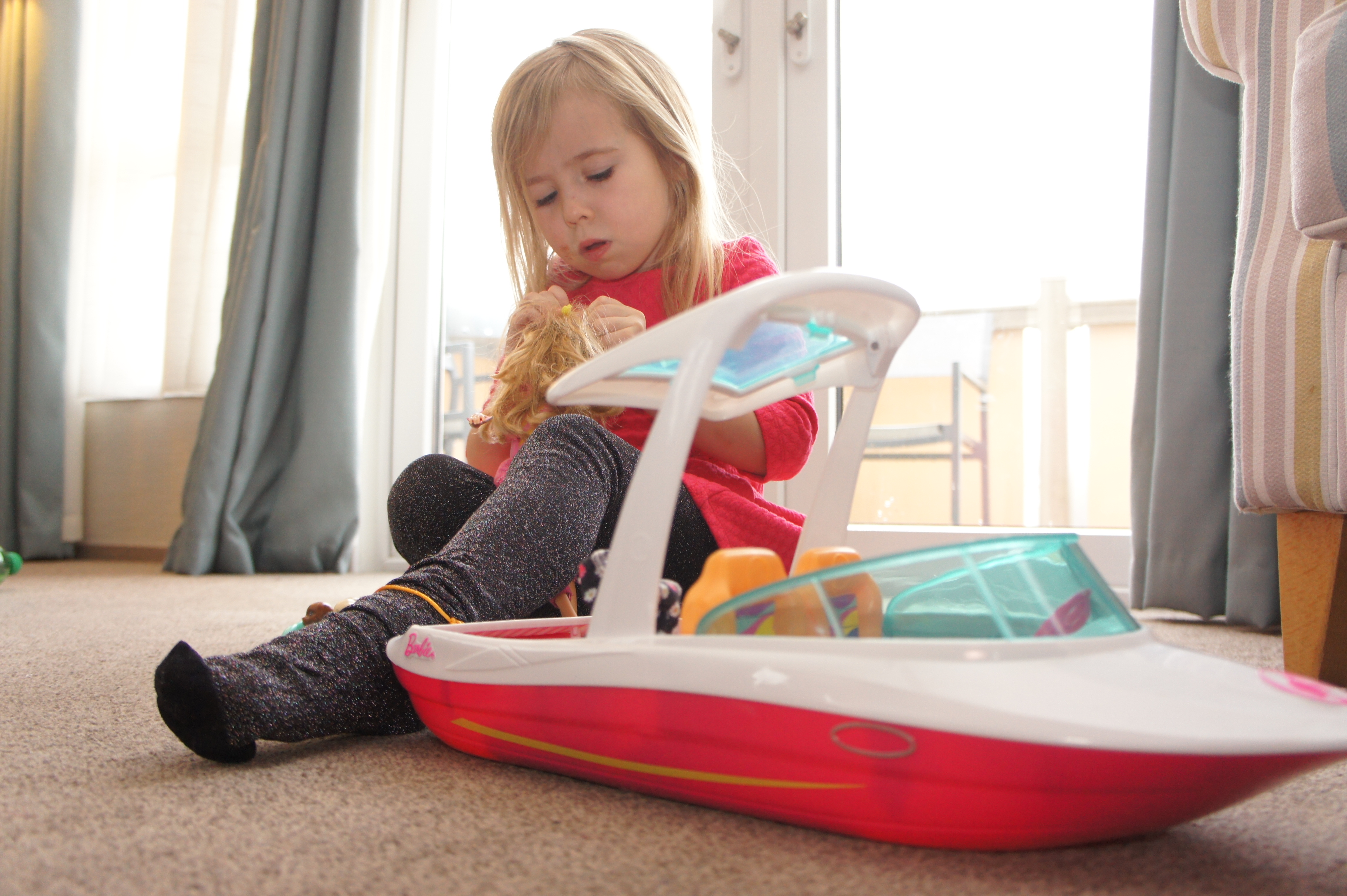 Cars Toys at Debenhams
We also decided to choose a cars themed toy for us all to play together as a family. Again, Debenhams had such a huge collection including many with 20% discount. We chose the Disney/Pixar Carbon Cars. Whilst it is probably a little old for Alfie to join in, I knew he would enjoy watching the cars go around the track and perhaps even try following them. My husband has such fond memories of playing a similar game when he was younger. He was eager to show the girls how much fun it was.
It was really easy to put together and we assembled it pretty fast. The set includes 2 cars, one being the famous Lightening McQueen and the other Francesco Bernoulli, set to race each other around the 4.3 metre racetrack. My girls absolutely loved this. As did my husband! They all got so competitive it was so fun to watch. A perfect family game for all to enjoy. I am pretty sure this one will be coming out at the next family party that we have!!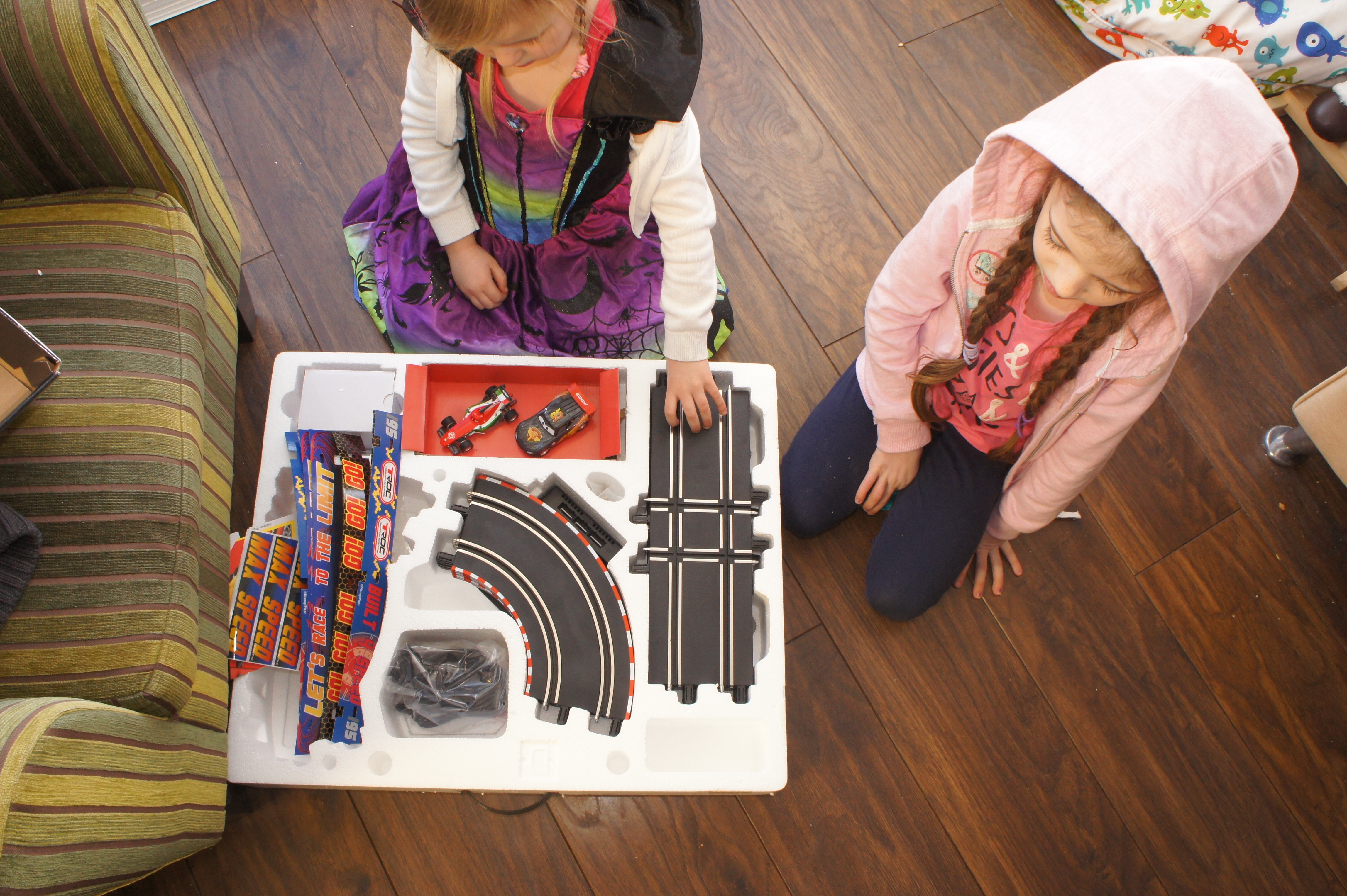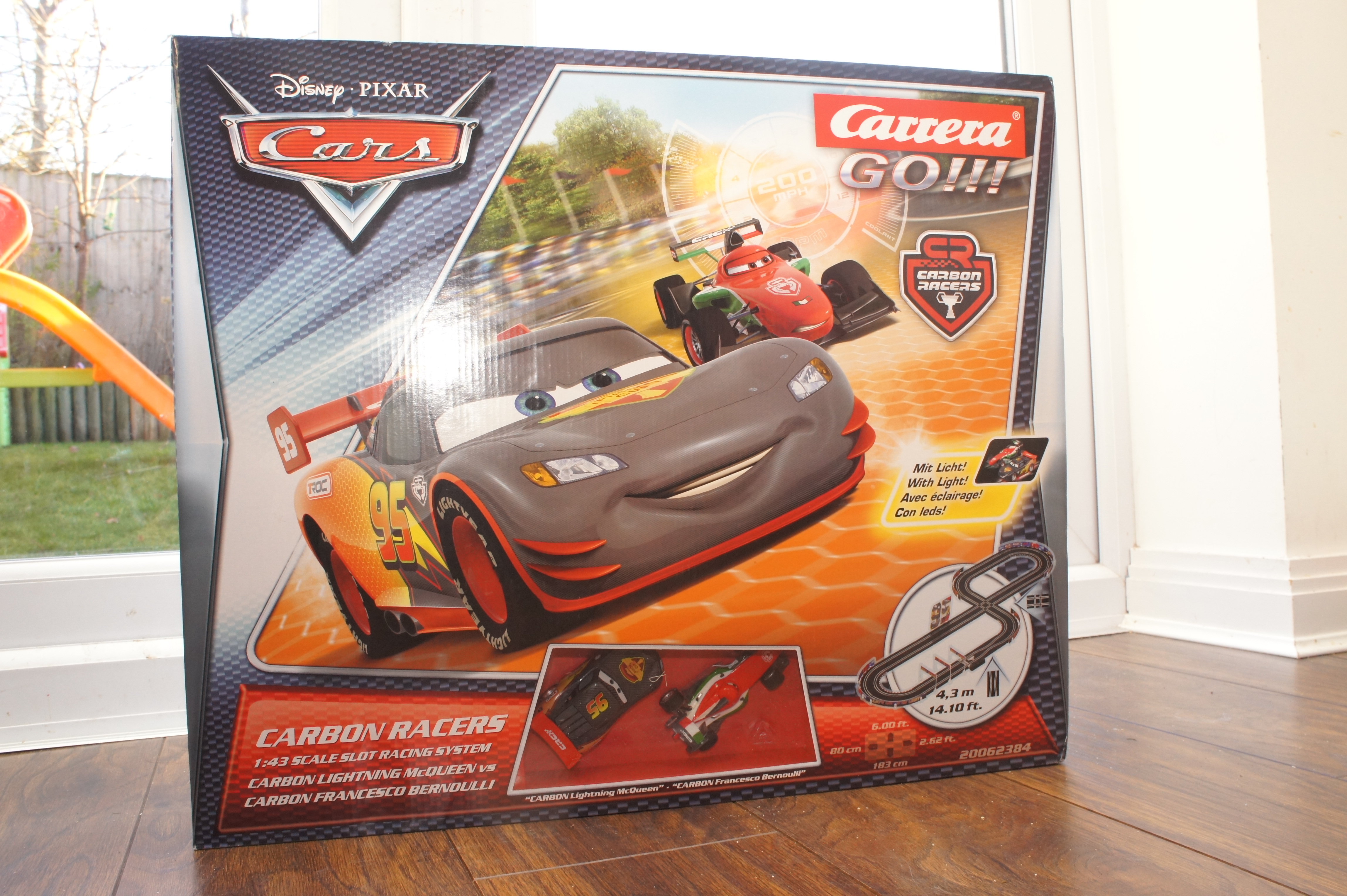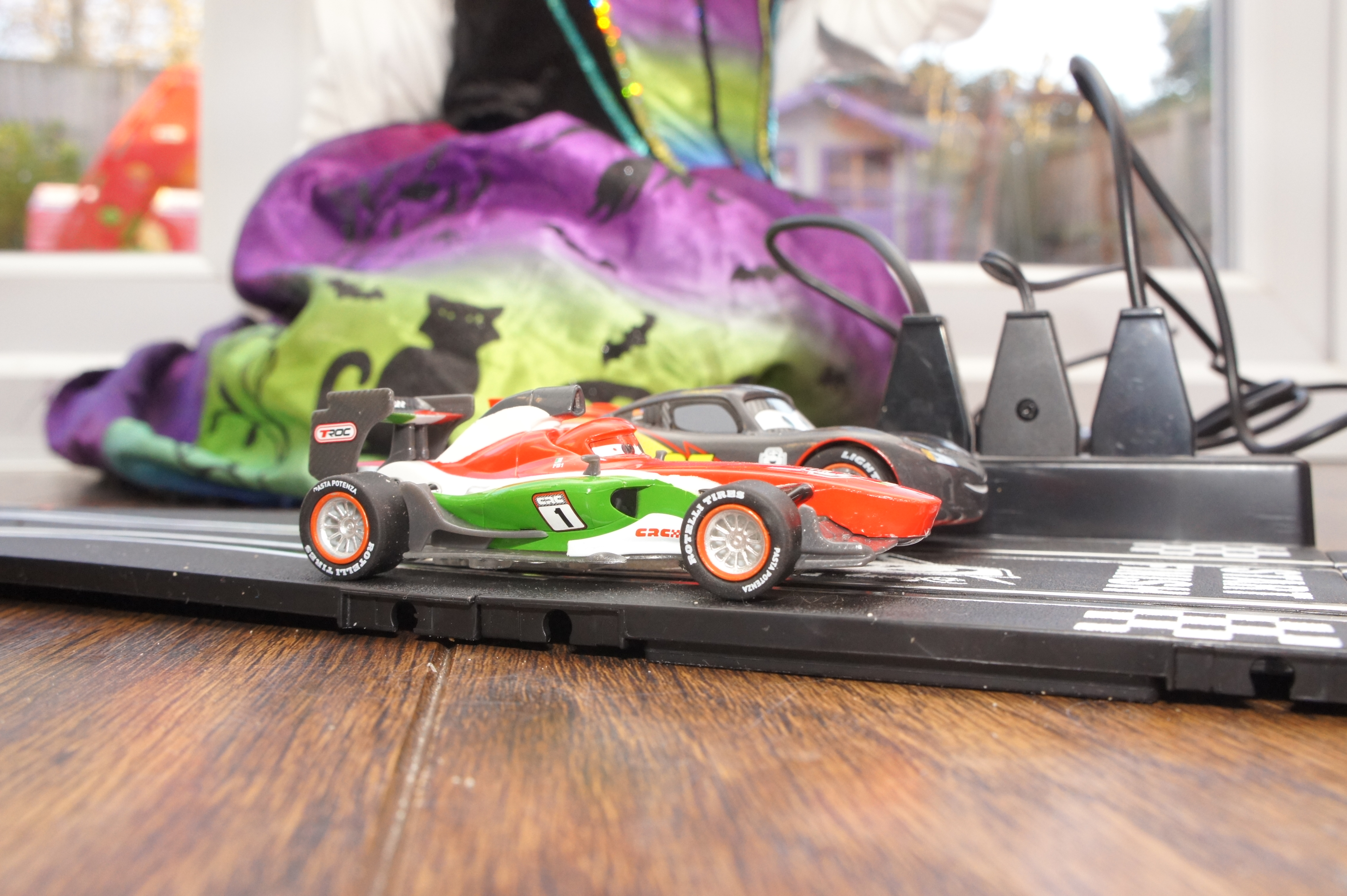 Next time you're treating your little ones or buying a special birthday gift, check out Debenhams, they have lots to choose from at really good prices!
This post is in collaboration with Debenhams as part of their Half Term Toys campaign. All views and opinions are my own.