Every year on our Autumn bucket list is Pumpkin picking. It is such a great seasonal activity to do and it is something we look forward to every Autumn, we love it. Luckily there are lost of places to go pumpkin picking near me in the North West of England. You are seriously spoilt for choice. This year there have been a few changes. A few pumpkin patches have not grown any pumpkins this year. I have put together a list of local pumpkin patches that are planning to open this year in 2020 if you want to go pumpkin picking in the North West.
Hawarden Estate Farm Shop.
Chester Road, Hawarden, CH5 3FB
Hawarden is one of our favourite places to go pumpkin picking. Not only can you choose a pumpkin there is lots of opportunities to pick other fruits including apples, pears and raspberries. There is children's wheel barrows that they can put in their chosen pumpkin.
I have spoken about Harden Farm numerous times. It is such a lovely place to visit. After pumpkin picking your children to play on the adventure play ground or even treat yourself to some delicious food from Harden Farm Shop.
We tend to spend the whole afternoon there and we always have a great time.
Church Farm
Church Lane, Thurstaston, Wirral, CH61 0HW
We are huge fans of Church Farm and we go there often. There is so much for children to do. Church Farm have lots of events throughout the year. During October and November they host a Family Fright Festival which included the opportunity to pick a pumpkin. You do need tickets for this event and these cost £7.50 for children and £8 for adults (under 2's are free!).
Tickets to the family fright festival include a full day in the farm (which is jam packed with activities) you do have to pay extra for the pumpkin.
We have never been pumpkin picking at Church Farm before but we often attend their Christmas event that we enjoy and is good value for money.
Kenyon Hall Farm
Winwick Lane, Croft, Warrington, WA3 7ED
Kenyon Hall Farm is great place to go pumpkin picking in Warrington, North West. I took Harri a couple of years ago and I remember there a huge field just full of pumpkins to pick. Small pumpkins, big, pumpkins, white pumpkins, green pumpkins the list goes on. There are huge wheel barrows available to collect your goodies in.
Kenyon Farm hosts a pumpkin festival throughout October. This year due to covid 19 and social distancing requirements there are going to be a few changes which have yet to be released. There is a form to complete on their website to register your interest and find out more.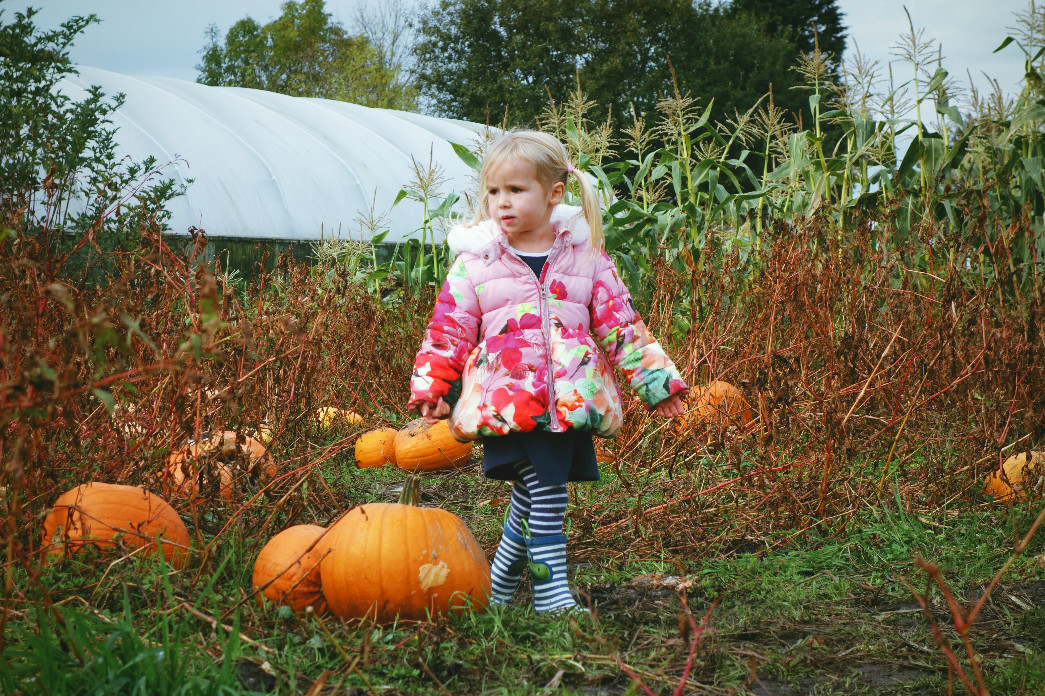 There is a farmshop, cafe and small children's play area at Kenyon Farm.
Roby Mill Pumpkin Patch
Johnsons Farm, Lafford Lane, Wigan, WN8 0QY
If you are looking for pumpkin picking in Wigan this seems to be the perfect spot. Open as usual in October 2020. They have made plans to move the patch to a bigger field to allow for social distancing.
I would love to know where you go pumpkin picking?